Is your Vizio TV remote control slow to respond? There are several factors that can cause this problem such as a weak battery power, remote needs to be paired, button on the remote is stuck, or even a software glitch. To fix this you will need to perform a series of troubleshooting steps.
Vizio is a US company founded in 2002 that's known for their various Vizio TV models. THe company makes affordable TV models which have become quite popular among the budget conscious consumer. Vizio TVs offer various features such as HDR support, 4K resolution, and WatchFree+ which is Vizio's exclusive free channel service just to name a few.
Why is there a lag between remote control and Vizio TV?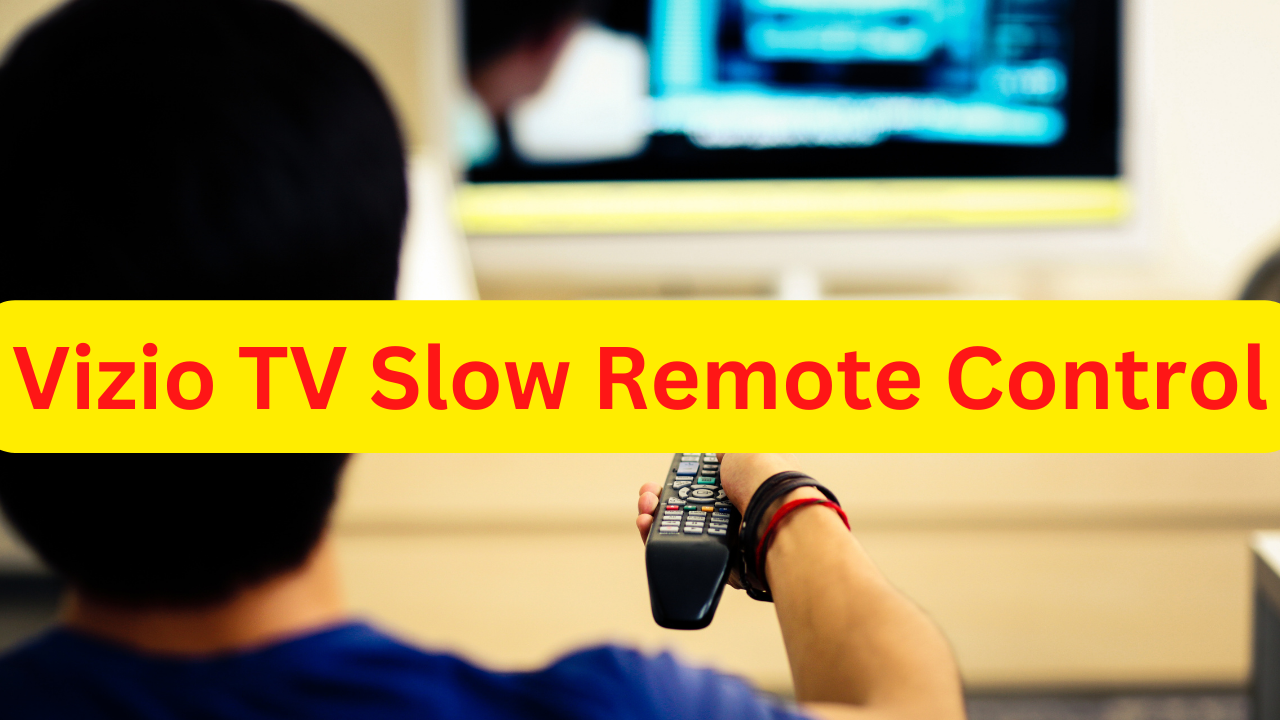 One of the issues that you might experience with your Vizio TV remote control is when it has a slow response. You will notice that the Vizio remote control can be difficult to press and appears to be lagging. This can be a frustrating experience as you won't be able to effectively control your Vizio TV.
Here's what you need to do to fix Vizio TV remote control responding slowly issue.
Solution 1: Power cycle your Vizio TV
One of the reasons why will experience the slow Vizio TV issue is a software glitch. This can be due to the TV's internal memory being overloaded or the TV's firmware has crashed. Simply power cycling your Vizio TV will usually fix this problem.
Power cycle Vizio Smart TV
Turn off the Vizio TV.
Remove all the devices plugged into your Vizio TV.
Unplug the power cord of the Vizio TV from the power outlet.
Press the physical power button on your Vizio TV for about 30 seconds.
Wait for 10 minutes.
Connect the previously disconnected devices to your Vizio TV.
Plug the Vizio TV into the power outlet.
Turn on your TV using the Vizio remote.
After power cycling try to check if the Vizio TV remote control issue is fixed.
Solution 2: Clear cache on Vizio TV
One of the reasons why you will experience a slow Vizio TV operation is because of a full cache memory. When the memory gets full then there's a possibility that the TV will have a slow response time since it can't access the required amount of memory. To fix this you need to clear cache of your Vizio TV.
Clearing cache memory of Vizio TV
Press the home button on Vizio TV remote to launch the menu.
Select Settings menu button.
Select Apps
Go to System apps
Select the application on the TV that you want to clear its cache.
Click Clear cache option
Select OK to confirm.
Solution 3: Get new remote batteries for your Vizio Smart TV
Another factor that can cause a slow response on your Vizio Smart TV is when the batteries from the remote are already weak.
You should consider replacing the remote control used battery with a new battery. If possible, try using a rechargeable battery so that you only need to charge this if it gets drained.
Replacng batteries from the remote
Open the battery cover found at the back of the Vizio Smart TV remote.
Remove the batteries from the battery compartment.
Put in the new batteries.
Make sure to only use new batteries and not old or used batteries. Also check for poor battery contact as this will prevent the remote control from being used. Make sure that the battery fits tightly and is making contact with the battery terminals of the remote control.
In case you don't have any new batteries available at the moment then you can try resetting the remote by performing these steps.
Remove the batteries out of your Vizio Smart TV remote.
Wait 2-3 minutes
Reinsert the batteries.
Try checking if the issue has been fixed.
Solution 4: Get the latest Vizio TV software update
You should make sure that your Vizio TV has the latest software update installed to remove any existing firmware bugs that might be present in the current firmware version of your TV which is causing the slow remote operation problem.
Updating Vizio firmware
Press the Menu button on the Vizio TV remote.
Locate the System tab and select check for updates.
If any update is available then download it.
After the new firmware has been installed try to check if the Vizio TV slow issue still occurs.
Solution 5: Check the internet connection speed of your Vizio Smart TV
If the Vizio TV slow issue occurs when accessing streaming services then the problem is most likely caused by a poor internet connection or a slow internet connection .
You should make sure that your Vizio TV has a good internet connection by performing an internet speed test.
Check your internet connection
Open a browser on your Vizio TV.
Go to speedtest.net. This is an online speed test tool that is free to use.
Click on Go. This will start the speed test.
If the internet speed test shows that you have a slow or no internet then you can check if this is caused by an issue with your Wi-Fi network.
Turn off your Vizio TV.
Unplug your Modem and Router from the power source.
Wait for a minute then plug your modem and router back into the power source.
Wait until the lights turn back on.
Turn on the Vizio TV then reconnect it to the wireless network.
Here's what you can do to get proper internet connectivity.
Try to disconnect other devices connected to the Wi-Fi router while you use a streaming app This will allow the streaming app to use the maximum internet bandwidth.
Move the TV closer to the router . This will allow the device to get a much stronger Wi-Fi signal strength allowing for a faster internet speed.
If you have a dual band router try to connect the streaming device to the 5Ghz band instead of the 2.4.
Solution 6: Factory reset your Vizio TV
Sometimes a corrupted TV settings or a glitch in the TV software can cause this problem. In order to fix this you will need to perform a factory reset. This will allow you TV to go back factory defaults.
Reset to factory settings
Using the Vizio remote, navigate to the menu.
Go to Settings, then System, and finally OK.
Select "Reset TV to factory defaults".
If you do not have the parental code, when requested for a password, enter 0 0 0 0 0.
Choose "Reset" and hit OK.
Allow your television to switch off.
Once the restart operation has been completed you will need to setup the TV.
After the factory reset process has completed try checking if the issue still occurs.
Solution 7: Get a new Vizio Remote
Sometimes this problem can already be caused by a remote issue. To fix this you should replace this with a new Vizio remote. If your area does not have any Vizio remotes available then you can also use a universal remote.
Frequently Asked Questions
Why is my TV remote control working slow?

There are various factors that can cause this issue such as a software glitch, weak batteries, or even a blocked IR sensor on the TV just to name a few.

How do I pair Vizio universal remotes?

Manually turn on your TV.
Press the TV (or device) button and hold for 5 seconds until the LED flashes twice. LED will remain lit.
Find the programming code for your TV (or device) in the code list and enter it using the Number Buttons. The LED flashes once after entering each digit. If the code is accepted, the LED flashes twice after the last digit is and then turns off.
Point the VIZIO remote control at the device and press the POWER button. If the device powers off, setup is complete. If not, repeat steps with a different code.

How do I fix the unresponsive Vizio remote?

Try to unplug your TV, wait for a minute then plug the TV back in. While doing this you should also remove the batteries of the remote control then reinsert the batteries. Try checking if this fixes the problem.

Where can I buy a new original Vizio remote control?

You can contact Vizio technical support center in your area if you would like to get a new remote control.

Can you control Vizio TV without remote?

Your Vizio TV has physical buttons which you can use to control it. Most of the Smart TV models will also work with the Google Home app on your phone.