Does your Vizio TV have a bad picture quality? There are several factors that can cause your Vizio TV screen from from getting a blurry picture such as a low resolution content from streaming source, software issue, or even a issue with the HDMI link. To fix this, you will need to perform a series of troubleshooting steps.
Vizio is a company best known for their various Smart TV models that are affordable yet come with several great features. Vizio TVs usually use the SmartCast platform which comes with a selection of apps to use. Vizio TVs offer various features such as HDR support, 4K resolution, and WatchFree+ which is Vizio's exclusive free channel service just to name a few.
How to Improve the Picture Quality of Your Vizio TV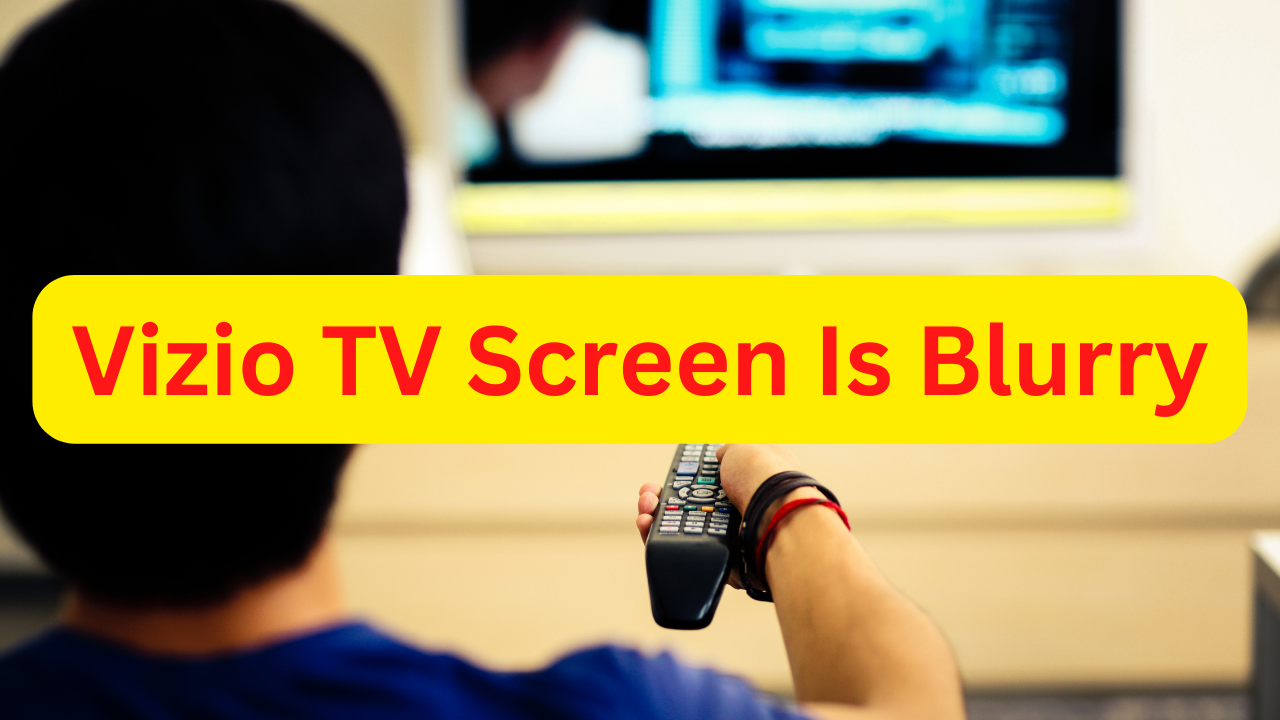 One of the issues that you might experience with your new TV is when its screen gets fuzzy. This usually happens when watching a show on your favorite streaming platform for example, such as Netflix, and can be an annoying experience.
Here's what you need to do to fix the Vizio TV blurry image issue.
Solution 1: Power cycle your Vizio TV
One factor that can cause the Vizio TV picture quality issue is a software glitch. This can be due to the TV's internal memory being overloaded or the TV's firmware has crashed. In order to fix this you just need to power cycle your Vizio TV.
Power cycle Vizio Smart TV
Turn off the Vizio TV.
Remove all the devices plugged into your Vizio TV such as HDMI cords .
Unplug the power cord of the Vizio TV from the power outlet.
Press the physical power button on your Vizio TV for about 30 seconds to remove any residual power.
Wait for 10 minutes.
Connect the previously disconnected devices to your Vizio TV HDMI ports.
Plug the Vizio TV power cable into the power outlet.
Turn on your TV using the Vizio remote. Make sure that the power light is on.
After power cycling try to check if the Vizio TV image quality improves.
Solution 2: Check the resolution
Your Vizio TV should be able to play 1080p or even 4K content as long as it is receiving content in HD format. To check the video quality source press the "Info" button on your VIZIO remote control. Once you've pressed the button you should see a resolution listed at the top of your screen.
If the resolution listed is 480i or 480p then this is not an HD broadcast. This could explain your image quality.
Make sure to use an HDMI cable to connect your Vizio TV to the Satellite box. Check with the cable company to see which channels are in HD & make sure that your subscription comes with HD content.
Try using another device that can broadcast in HD. Most Blu-ray players play in HD, many applications like Netflix and Amazon Prime also stream in HD.
Solution 3: Try a Different HDMI Cable or Port
One of the factors that can cause the Vizio TV fuzzy image issue is because of loosely connected HDMI cables. Remove the HDMI cable then plug it back in making sure that it is connected tightly,
You can also try cleaning the HDMI port can cable by following this step.
Remove the HDMI cable connected to the back of your TV.
Clean the contacts both of the cable and in the connector on the TV by blowing gently on them.
Firmly push the cables back into their slots on the TV.
Switch your TV back on again.
Sometimes the fuzzy screen issue can already be caused by a defective HDMI cable. If this is what's causing the problem then you will need to use a new cable.
Solution 4: Check the internet connection speed of your Vizio TV
If you are getting a lower resolution on the show you are watching on your favorite streaming app then the problem could be caused by a slow internet connection. You need to make sure that your Hisense TV has access to a reliable internet connection so that it does not default to a lower resolution when watching streaming content.
You can check the internet speed using some of the popular online speed checker tools.
Checking your internet speed
Open a browser on your Vizio TV.
Go to speedtest.net. This is an online speed test tool that is free to use.
Click on Go. This will start the speed test.
If you are experiencing internet connection issues then try checking if this is caused by your networking equipment.
Turn off your TV.
Unplug your Modem and Router from the power source.
Wait for a minute then plug your modem and router back into the power source.
Wait until the lights turn back on.
Turn on the TV.
Reconnect your TV to the internet.
Here's what you can do to get a stable Wi-Fi internet connection.
Try to disconnect other devices connected to the Wi-Fi router while you use Vizio TV. This will allow the TV to use the maximum internet bandwidth.
Move the TV closer to the router . This will allow the device to get a much stronger Wi-Fi signal.
If you have a dual band router try to connect to the 5Ghz band instead of the 2.4.
Solution 5: Reset the Vizio TV Picture Settings
There's a possibility that you made certain picture setting changes that it causing this Vizio TV blurry screen issue. If you don't know what picture settings you changes that's causing the issue then you can just reset the picture settings.
Reset picture settings
Press the MENU button on the remote.
Highlight Picture and press OK.
Highlight More and press the Right Arrow button.
Highlight Reset Picture Mode and press the OK button on the remote.
The TV will display a message asking you to confirm or cancel the reset.
Use the Right and Left Arrow buttons on the remote to highlight the confirmation button (usually labeled Reset) and press OK button.
Solution 6: Update the Vizio TV to the latest software version
You should check if there are any new Vizio TV OS updates available for download. The old software version your TV is running on might have an existing firmware bug that is causing the blurry screen issue.
Updating Vizio firmware
Press the Menu button on the Vizio tv remote.
Locate the System tab and select check for updates.
If any update is available then download it.
After the new firmware has been installed try to check if the picture quality improves.
Solution 7: Factory reset your Vizio TV
Sometimes a corrupted TV settings or a glitch in the TV software can cause the Vizio TV display problem. In order to fix this you will need to perform a factory reset. This will allow you TV to go back factory defaults.
Vizio TV full factory reset
Using the Vizio remote, navigate to the menu.
Go to Settings, then System, and finally OK.
Select "Reset TV to factory defaults".
If you do not have the parental code, when requested for a password, enter 0 0 0 0 0.
Choose "Reset" and hit OK.
Allow your television to switch off.
Once the restart operation has been completed you will need to setup the TV.
After the TV has reverted to its factory settings try checking if the display issue has been fixed.
Frequently Asked Questions
Why is my VIZIO TV screen fuzzy?

Some of the fuzzy screen issues can be caused by electrical interference. To eliminate this as a cause, try plugging your TV directly into the outlet without any power strips or surge suppressors.

How to improve picture quality of Vizio TV?

If you are having poor picture quality on your Vizio TV then you might want to change the resolution your TV is in.

Why is my Vizio TV screen always flickering?

Your TV screen will flicker due to various factors. To fix this you just need to perform these troubleshooting steps.
Unplug Vizio TV from the wall.
Reset your Vizio TV Picture Settings.
Adjust Brightness and Backlight Control Settings.
Turn off Ambient Light Sensor.
Try various Picture Modes.
Try different Video Sources and inspect all connections.
Update Vizio TV OS.
Factory reset Vizio TV.

How to Adjust the Colors on a Vizio to Be Correct?

If you are using a cable box or other external device make sure that its HDMI cord is connected tightly.
Press the menu button on the remote then highlight "Picture Mode" and press "Enter." Press the left/right arrow buttons and select "Vivid," "Golf," "Basketball," "Game," "Baseball," "Standard," "Movie" or "Custom" picture mode, whatever picture mode best describes how you most often watch TV. Press the down arrow button and select "Color." Press the left/right arrow buttons and adjust the color.

What is a dead pixel?

A dead pixel shows up as a small dark dot on the screen.