Is your Samsung Smart TV remote control slow to respond? There are several factors that can cause this problem such as a weak battery power, remote needs to be paired, button on the remote is stuck, or even a software glitch. To fix this you will need to perform a series of troubleshooting steps.
Samsung is a popular company that makes various consumer products ranging from smartphones, air conditioners, refrigerators, and various Smart TV models just to name a few. The company's Smart TV lineup is one of the best in the market today as it comes with some of the best features to provide a great viewing experience.
Why is my Samsung TV remote so slow?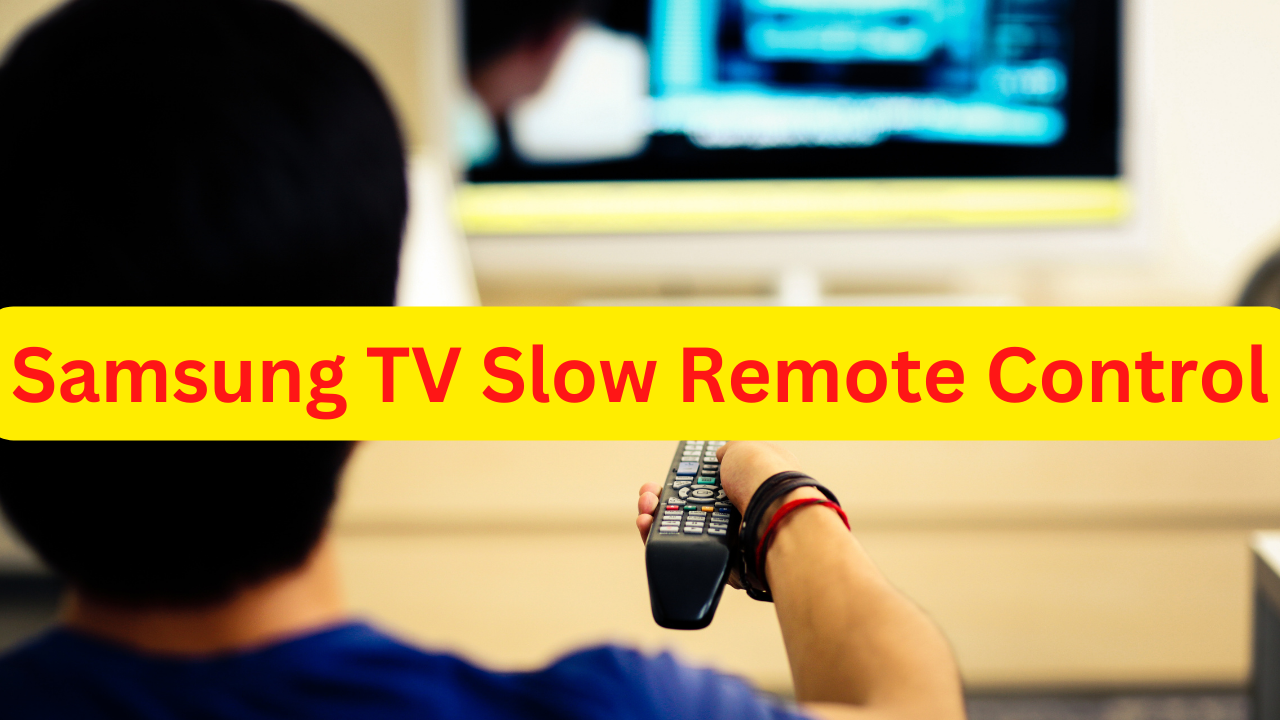 One of the issues that you might experience with your Samsung TV remote control is when it has a slow response. You will notice that using the TV remote will lag. This can be a frustrating experience as you won't be able to effectively control your Samsung Smart TV.
Here's what you need to do to fix Samsung TV slow remote issue.
Solution 1: Power cycle your Samsung Smart TV
The first thing you need to do when your Samsung TV remote works slow is to do power cycle the TV. This will eliminate the possibility of a software glitch that might be causing the problem.
Restarting the Samsung TV
Unplug the power cord of your Samsung TV from the power outlet or wall socket
Wait for 60 seconds then press and hold the power button on the TV for 30 seconds. Do this while the TV is still unplugged. This removes any residual power on the TV.
Wait for another 60 seconds before plugging the power cord of your Samsung TV to the power outlet then turn on the TV.
Try checking if this fixes the TV remote control issue you are experiencing.
Solution 2: Clear memory cache on Samsung Smart TV
One of the reasons why you will experience a slow Samsung Smart TV operation is because of a full memory cache. When the memory gets full then there's a possibility that the TV will have a slow response time since it can't access the required amount of memory to run properly. To fix this you need to clear cache of your Samsung TV.
Clear Memory Cache For Samsung Smart TV 2020 And Above
Get your remote control and access Home > Settings > Support > Device Care > Start Device Care.
You can use Device Care to clean your TV memory automatically. Just a few clicks and you are done.
Clear Cache for Samsung Smart TV 2019 Models
Using your remote control, access Home.
Go to Settings > Support > Self Diagnosis > TV Device Manager.
For Samsung 7 Series
Go to Settings using your remote control.
Select Support.
Click on Self Diagnosis.
Click TV Device Manager.
You should be prompted with a screen indicating Memory Boost, Clean Running Apps and Manage Storage.
Select Manage Storage.
Select apps that you'll clear cache data with. Select View Details > Clear Cache.
After clearing the cache try checking if the Samsung TV remote works properly.
Solution 3: Get new remote batteries for your Samsung TV
Another factor that can cause a slow response Samsung TVs is when the batteries from the remote are already weak.
You should consider replacing the remote control used battery with a new battery. If possible, try using a rechargeable battery so that you only need to charge this if it gets drained.
Replacng batteries from the remote
Open the battery cover found at the back of the Samsung TV smart remote.
Remove the batteries from the battery compartment.
Put in the new batteries.
Make sure to only use new batteries and not old or used batteries. Also check for poor battery contact as this will prevent the remote control from being used. Make sure that the battery fits tightly and is making contact with the battery terminals of the remote control.
In case you don't have any new batteries available at the moment then you can try resetting the remote by performing these steps.
Remove the batteries out of your Vizio Smart TV remote.
Wait 2-3 minutes
Reinsert the batteries.
Try checking if the issue has been fixed.
Solution 4: Make sure your Samsung TV is running on the latest software update
There are instances when the your Samsung TV will experience slow loading issues because of a bug in its current software version. You need to make sure that your TV is running on the latest software version as this will come with various enhancements and bug fixes that could address this problem.
Updating Samsung Tv software
Turn on your Samsung TV
Connect your Samsung TV to the Internet.
Press the Menu or Home button on your Samsung remote.
Select Settings menu by using the Samsung TV remote.
Find Support in the left panel and select it by the TV's remote.
Select Software Update.
Select the option of Auto Update to set your Samsung TV update automatically
You can also manually update your Samsung TV software by following these steps.
Search for your TV's model code on the Samsung Support website and then download the Upgrade file.
Unzip the contents and store it on your USB drive.
Insert the USB drive into the USB slot on your Samsung TV.
The firmware update will start automatically.
Solution 5: Factory reset your Samsung TV
If after performing the methods above the TV responds slowly to the remote control then it's best to perform a factory reset. This means that the settings on your Samsung TV will be restored as if it is a new tv.
There are two ways that you can do this, using the remote and without a remote.
To factory reset using the remote
On your samsung remote control, click Home button.
Select Settings tab
Select General
Scroll down and select Reset.
When prompted, enter security pin when applicable. (Default PIN is 0000)
TV will restart on its own. After tv completely restart, go through the initial set up again.
To factory reset without the remote
Locate the power button on Samsung TV. Location of the power button varies with Samsung model either on the right, left or bottom of the device.
Using the Menu button, move to select Settings
Then select General
Scroll down and select Reset option.
Solution 6: Contact Samsung support
If after performing the troubleshooting steps listed above the picture issue persists then you should get professional help by contacting the nearest Samsung service center.
Frequently Asked Questions
Why is my TV remote control working slow?

There are various factors that can cause this issue such as a software glitch, weak batteries, or even a blocked IR sensor on the TV just to name a few.

How to pair a Samsung remote control to TV?

Point the Smart Remote at the remote control sensor on the TV. Next, press and hold the Return and Play/Pause buttons simultaneously for at least 3 seconds. Your TV will begin syncing with the Smart Remote. Then a message will appear, indicating that the remote is now connected to your TV.

Why are my remote buttons not working?

If the remote responsiveness is not what it used to be then chances are its batteries are already weak. Try replacing the batteries with new ones.

Can you control Samsung TV without remote?

Your Samsung TV has physical buttons which you can use to control it. Most Smart TVs will also work with the Google Home app on your phone.

Why does my Samsung TV turn off when I turn it on?

This could be caused by a problem with the remote control, loose connections, or power supply issues.