If you may have noticed there are different versions of Android present in the market today. The latest version that is out right now is Lollipop while the previous one was KitKat. The reason behind this is that Google is constantly improving on the Android ecosystem to make it better. This is also the reason why you will sometimes get a notification to update your Samsung #GalaxyS5 phone. However, not everything goes smoothly sometimes as you may experience an #S5 software update failed problem.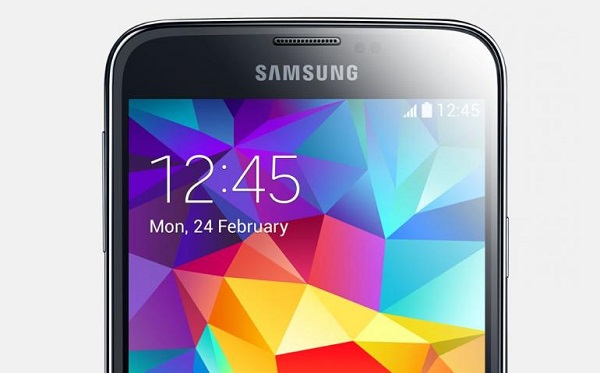 This problem is what we will tackle today as we take a look at five problems sent to us by our readers seeking our assistance.
If you own a Galaxy S5 or any other Android device for that matter then feel free to contact us using this form. We will be more than happy to assist you with any concern that you may have with your device. This is a free service we are offering with no strings attached. We however ask that when you do contact us try to be as detailed as possible so that an accurate assessment can be made and the correct solution can be given.
If you would like to browse the previous parts in this series then check out this link.
Aside from sending us an email you may also reach us at our Facebook and Google+ social media accounts.
S5 Software Update Failed
Problem: Hi, I recently bought (on ebay) a 2 day returned Verizon Samsung S5 with android 4.3. The phone works fine but, when I try to do a software update, it downloads fine and tries to install but the installation fails. I tried doing an update through the Samsung Kies system but it doesn't seem to recognize the phone. Also, (don't know if related) under "About Phone" many of the items are greyed out. Thanks!
Solution: Since your phone is able to download the update then it is still running on its stock software which is a good sign since this makes it easy to update the software. Did you happen to check if an error message appears on your screen when attempting to install the software? This error message is important since it gives us a clue as to what exactly the problem is.
Anyway, since you didn't mention what error message appears try to back up your phone data first then do a factory reset. Once the factory reset is complete proceed with downloading the software update again.
If the OTA update fails then proceed with using Kies. Take note that in order for Kies to detect your phone you should use a USB cord that it known to work. Try connecting your phone to the different USB ports in your computer until it gets recognized by Kies.
If possible, try installing Kies in a different computer then connect your phone to it using a USB cord. If your phone will be detected then you will be prompted to get the new software update.
S5 Does Not Boot After Software Update
Problem: Hi, I recently updated my S5 to Lollipop and now it won't fully boot. It powers on and gets to the AT&T logo then just freezes. I've tried to do a soft reset, I've tried to wipe the cache partition, and I've tried a full hard reset. Nothing is working. I attempted to put it in safe mode like your post suggests but I don't think it boots far enough for that to work. Do you have any other suggestions?
Solution: Here's what you need to do. Take out the battery and the microSD card of your phone (if one is installed). Press and hold the power button for at least a minute then reinsert the battery (just leave the microSD out first). This procedure eliminates any remnant charge in your phone and clears out your phone RAM. Turn on your phone.
If your phone is still stuck in the AT&T logo then your next step is to use Kies in resolving the problem. Install the latest version of Kies in your computer. Connect your phone to the computer using a USB cord that is known to work. Turn on your phone. If Kies can detect your phone then you may have to do an emergency firmware recovery. Make sure to back up your phone data first before doing this.
If Kies fails to detect your phone then your last option is to reflash your device using Odin. This is not a supported procedure by Samsung and will have to be done by you manually. Instructions on how to do this can be found at several of the popular Android forums online.
S5 Does Not Proceed With Software Update
Problem: Notice on phone in pull down task screen has item – Software update available. Tap to install new update. Once tapped, phone displays Preparing phone for update with processing icon rotating. But it never proceeds to next step. Must hit back button to exit but update never completes. Task stays on task pull down screen. No clue what it is trying to update. Help please.
Solution: In order for your phone to properly get the update you should first ensure that it is connected to a stable Internet connection. As much as possible use a Wi-Fi connection when getting the update so you won't have to use any of your data allocation. If your Wi-Fi connection has an issue or no Wi-Fi signal is available then you may opt to use your mobile data connection.
Once you have determined that the Internet connection is stable but the update does not proceed try wiping the cache partition of your phone. This clears out any temporary data stored in your phone that may be causing the issue.
Finally, if the above troubleshooting steps fail it's time to back up your phone data and do a factory reset. Once the factory reset has finished check for the software update again and install it.
S5 Cannot Download Lollipop Update
Problem: Am unable to download the Lollipop update. Have tried 3 times and have done a factory reset and it still won't download. Any suggestions. Our other phone (exact same phone & service) was able to update with no problems the first try. Phone that updated info: Software version: G900PVPU3BOF6, Android Version 5.0 Phone that won't update info: Software version: G900PVPU1ANE5, Android Version 4.4.2. Can you suggest anything?
Solution:  The first thing you need to check in this type of issue wherein the phone does not download the software update is to make sure that 1) your phone is not rooted and 2) your phone is still running on stock firmware. If your phone does not meet any of the two conditions listed then you will not be able to get the official updates.
However, if your phone meets both conditions then you should try getting the Lollipop update using Kies. Install the latest version of Kies to your computer then connect your phone using a USB cord to it. Once Kies detects your phone you will be prompted of a new software update. Just follow the instructions displayed on your screen to update your device.
Engage with us
Feel free to send us your questions, suggestions and problems you've encountered while using your Android phone. We support every Android device that is available in the market today. And don't worry, we won't charge you a single penny for your questions. Contact us using this form. We read every message we receive can't guarantee a quick response. If we were able to help you, please help us spread the word by sharing our posts with your friends.