While the Samsung Galaxy S2 can be considered "old," it still capable of offering services that recent models offer. We did receive reports from our readers that their phone started to act up and one of the most common problems is being stuck in the boot screen or during the boot up process.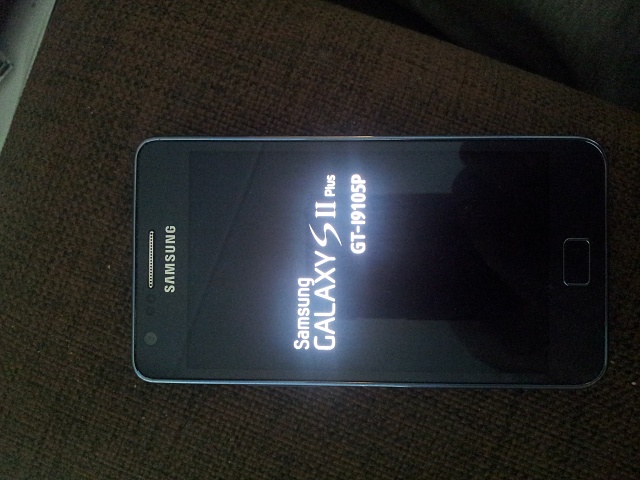 More often, if a phone is stuck in boot loop or can't get through the boot up process, it's the firmware that has problems, although there were reports of hardware-related issues that may also result to the same problem. There's not much we can do about hardware issues because you will need a technician who can inspect the phone physically. However, when it comes to firmware-related problems, we can surely follow some troubleshooting procedures.
Here's one problem sent by one of our readers. Read on to understand how this issue happens…
"Hi, I am not sure about which version of Android this is and which apps are installed as I am submitting this on behalf of a friend. The problem is, the phone comes on, shows the phone details, i.e, Samsung Galaxy S2 etc, then proceeds to the animated "S" logo that shows before the phone proceeds to the home screen then goes back to switching on and the animation again then back to that. It does not go further than that. It is the same issue as the one in "Part 3" "#6. CANNOT GO TO THE HOME SCREEN" Hhwever, your solution will not help as firstly, I don't know how to boot to safe mode and secondly, the phone does pick up on Kies. What can I do?
Will you liase directly with me via email so that we can go back and forth till we find a resolution? Thanking you. — JPS"
Before we go any further, if you have other concerns with your phone, visit our Samsung Galaxy S2 Troubleshooting page as it contains hundreds of solutions to problems we already addressed in the past. Find a problem related or the same as yours and try the solutions we provided. If they didn't work for you, then feel free to contact us as we are always willing to help you. Fill up this form and hit submit. Make sure to provide more information so our solutions will be accurate.
Troubleshooting
The purpose of this troubleshooting guide is to make the phone boot up successfully and make the phone usable again and since you haven't provided any information about the cause of this problem, then we will begin the troubleshooting with the simplest of procedures.
Step 1: Soft reset  
This procedure is more like a reboot but with a twist because it drains electricity store in the components and thus, refreshing the phone's memory. It is very effective in dealing with minor firmware and hardware glitches including app crashes and all. It's easy to do and doesn't pose any threat to the phone and to your data. Here's how you do it…
Pop the back cover open.
Pull the battery out.
Press and hold the Power key for one minute.
Replace the battery and then the back cover.
Attempt to turn the phone on.
If the device is still stuck during boot up, then proceed to the next step.
Step 2: Safe mode
This will immediately isolate the problem. If a third-party app has crashing and created a conflict in the system that prevented the phone from booting up normally, then it should start up successfully in safe mode. Otherwise, there's a possibility it's a firmware issue. Here's how you boot the Galaxy S2 in safe mode…
Remove the battery from the phone.
Re-insert the battery.
Press and hold the Menu key.
While holding the Menu key, turn on the device.
When you see the lock screen, you can release the Menu key.
'Safe mode' displays in the lower-left corner.
In case the phone failed to boot up successfully in safe mode, it's time for some more complicated procedures.
Step 3: Wipe the cache partition
For firmware related issues involving caches, wiping the cache partition is a very effective troubleshooting procedure. It will delete all files or caches used by the system to run apps and services and forcing it to create new ones. Here's how you wipe the cache partition…
Turn off the device.
Press and hold both Volume Up and Volume Down keys at the same time.
Press the Power key only until the phone vibrates once, then release only the Power key.
Continue to hold the Volume up and Volume Down keys until the Android System Recovery screen appears.
Press the Volume Down key to highlight wipe cache partition.
Press the Power button to select.
Highlight reboot system now and press the power button again to reboot.
If the phone gets stuck somewhere during boot up, I am sure it can boot into recovery mode and you can do this procedure without any issues. However, if the phone still can't boot up successfully, then it's time to reset it.
Step 4: Perform full hard reset
Take note that this procedure will reset your phone back to its factory settings while deleting all your setting, apps and files saved in the phone's memory. At this point, it is necessary to do this because it's the only procedure left for you to do prior to seeking help from a technician.
Turn your phone off.
With the phone off, press and hold the Volume Up key and the Home key, then press and hold the Power key. You'll see the Android recovery screen.
Scroll to Wipe Data/Factory Reset using the Volume Up or Down keys. Select with the power key.
Scroll down to Yes, Delete User Data and select it.
Your master reset is now complete.
Go to Reboot System Now to restart the phone.
Step 5: Seek help from a technician
You've done everything just to bring the phone back to life to no avail. Now, it's time you seek help from a person who has the proper skill set to fix issues like this.
We've not really sure as to why this happened but it seems like the firmware needs to be reflashed or reinstalled. You can actually do this but it's risky because you may damage the phone for good if done incorrectly.
Just tell the technician what troubleshooting procedure you've already done to speed things up.
Other OS-related problems
Here are some problems you may encounter if you own a Samsung Galaxy S2. Read and learn how to fix or troubleshoot them.
Can't run/download latest app version
Question: I have a problem with my operating system which will not allow me to run or even download the newest versions of apps like snapchat. Is there a way around this?
Answer: I believe the highest official version of Android Galaxy S2 can run is Ice Cream Sandwich (Android 4) or even lower. Some developers updated their apps to run only on the latest version. Your problem is more of a compatibility than anything else. The only way around it is to manually flash higher Android version to your phone.
Can't access voice search
Question: I can't access Voice Search. It just comes up with Server Error.
Answer: Make sure you have an active internet connection as it requires that.
Stuck after an update
Question: Phone is stuck in update and keeps rebooting. I tried to hard reset and could not select the wipe data option.
Answer: Try the troubleshooting guide I outlined above and if it doesn't work for you, seek help from a tech.
Default apps crashing
Question: Some of the applications are not working. Camera, gallery, is not taking videos and it says unfortunately stopped working. It does not have any radio. I need the original Samsung software. Not slime bean it uses slime bean.
Answer: Slime Bean is a custom ROM and it could only be installed if the phone is rooted in the first place. That said, if you're confident enough to install other ROMs, find one that has radio and install it. Otherwise, seek help from a technician and have the stock firmware installed.
Unable to download/update apps
Question: I am unable to download or update applications via Google Play Store.
Answer: Make sure you have an active internet connection, then clear the cache and data of the Google Play Store. Whatever version of app is reflected on the Play Store, that's the highest version you can run on your phone. Lastly, you may need to reset your phone and build it up from scratch.
That's all for now but rest assured we will continue publishing solutions to Galaxy S2 problems. Thanks for reading and we wish you all the best.
Connect with us
We are always open to your problems, questions and suggestions, so feel free to contact us by filling up this form. We support every Android device available and we are serious in what we do. This is a free service we offer and we won't charge you a penny for it. But please note that we receive hundreds of emails every day and it's impossible for us to respond to every single one of them. But rest assured we read every message we receive. For those whom we've helped, please spread the word by sharing our posts to your friends or by simply liking our Facebook and Google+ page or follow us on Twitter.