Do you own a Samsung Galaxy Note 4 and are having issues with it getting online? Well, you have come to the right place as we will tackle this type of problem today. We will be troubleshooting several issues sent to us by our readers concerning this device not connecting to the Internet.  We will also be providing some helpful tips on how to fix other related issues.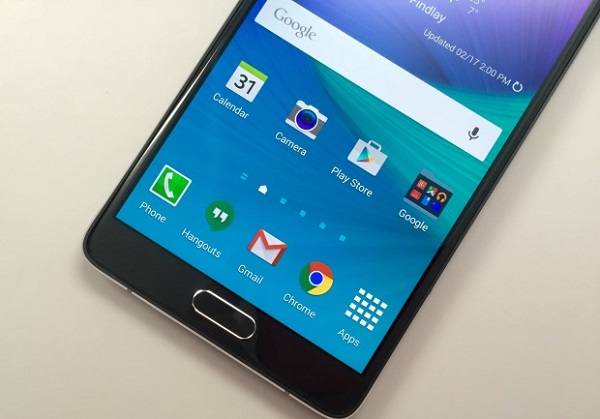 If you own a Samsung Galaxy Note 4 or any other Android device for that matter then feel free to contact us using this form. We will be more than happy to assist you with any concern that you may have with your device. This is a free service we are offering with no strings attached. We however ask that when you do contact us try to be as detailed as possible so that an accurate assessment can be made and the correct solution can be given.
If you would like to browse the previous parts in this series then check out this link.
Aside from sending us an email you may also reach us at our Facebook and Google+ social media accounts.
Note 4 Not Connecting To The Internet Using LTE
Problem: i am not really into technology but i am going to do the best i do to explain it. Lycamobile is my network provider .When i put my phone on, my network work bars show completely but the 4g lte does not show, THEREFORE I CAN ONLY MAKE REGULAR CALLS AND TEXT THROUGH THE REGULAR TEXT MESSAGE BUT I CAN'T USE MY INTERNET UNLESS I AM CONNECTED TO WIFI.I feel like it is a minor problem which can be resolved …Help please .I can't get on facebook, whats app and i can't download the apps i need for work
Solution: The first thing you should do is to verify first if your phone has an active mobile data subscription. You can do this by contacting the technical support hotline of your carrier.
Next, make sure that you have enabled the LTE mode on your phone.
From any Home screen, tap Apps.
Tap Settings.
Scroll to 'NETWORK CONNECTIONS,' then tap More networks.
Tap Mobile networks.
Tap Network mode.
Tap following band settings: LTE / WCDMA / GSM (auto connect) (LTE setting)
You should check also the APN setting of your phone. This setting should match the one your carrier is using so that you can use your mobile data connection.
To get to the APN setting of your phone follow the steps listed below.
From any Home screen, tap the Menu key.
Tap Settings.
Scroll to 'NETWORK CONNECTIONS,' then tap More networks.
Tap Mobile networks.
Tap Access Point Names.
Verify and update the following settings for the Data APN
You can get the APN settings of your carrier from their website or by calling their technical support hotline.
Note 4 Not Connecting To The Internet Using Wi-Fi
Problem: Hello! Thank you for all you do! Every since the lollipop update my Note 4 will not allow me to access the Internet from a wifi connection. If I'm connected to wifi and try to get on the Internet, I immediately get an error message that the Web page is not available and to check my firewall setting??? Can you please advise me on what I need to do? Thank you in advance.
Solution: Try checking first if this issue occurs for any Wi-Fi connection that your phone connects to. If the problem only occurs for a particular Wi-Fi connection then the issue may be with the router. If you own the router then you may have to troubleshoot it.
However, if you cannot connect to the Internet despite using various Wi-Fi connections then your phone may have a problem.
The first thing you need to do is to delete the Wi-Fi connections from your phone. Scan for a network then connect to it again. You may need to enter the network password.
If the problem persists then next step that you need to do is to check if a third party app is causing this issue to occur. For this, you need to start your phone in Safe Mode.
Turn the device off.
Press and hold the Power and Volume down key.
Release the Power key when the Samsung logo appears but continue to hold the Volume down key until the device finishes restarting.
Safe mode will display in the bottom left corner of the screen.
Release the Volume down key when you see Safe Mode.
Try getting online on a Wi-Fi connection in this mode. If the problem disappears then it may be caused by an app installed in your phone, possibly a security related app. Find out what app this is and uninstall it.
If you still can't get online even in Safe Mode then you should consider doing a factory reset. Make sure to back up your phone data before proceeding.
Turn off the phone. If the phone will not turn off, remove and re-insert the battery.
Press and hold the following three buttons at the same time: Volume Up key, Home key, Power key.
When the phone vibrates, release the Power and Home key but continue to press and hold the Volume Up key.
When the Android System Recovery screen appears, release the Volume Up keys.
Press the Volume down key several times key to highlight 'wipe data / factory reset.'
Press Power button to select.
Press the Volume down key until 'Yes — delete all user data' is highlighted.
Press Power button to select and start the master reset.
When the master reset is complete, 'Reboot system now' is highlighted.
Press the Power key to restart the device
Note 4 Consumes A Lot of Data Bandwidth
Problem: Hi!  I got my Note 4 in mid-May of this year.  We had some extended medical emergencies in my family at the time, and so the full first month, when Verizon alerted me that, 1.5 weeks into my plan, I was at 75% of my data usage (I don't have unlimited but I have NEVER run out or gotten that close before), it seemed odd, but I attributed it to being in and out of hospitals, doing some extra research, etc.  I THOUGHT I had been good about making sure I was connected to Wi-Fi at the different locations, but assumed I had not done as well as I thought I had. Throughout the last 2.5 weeks of the month, I became OBSESSIVE about making sure I was connected, and started to notice that, sometimes, despite notices that I was connected to the home, work, or hospital Wi-Fi, sometimes the arrows under the Wi-Fi were not moving, but the 4G arrows WERE.  Because I was watching it like a hawk, sometimes turning my Wi-Fi off, then back on, would eliminate the issue.  "If I can just make it to next month when I don't have so little left to use," "I thought," "it won't be such a big deal." Yesterday, however, 2 weeks and 1 day into my 2nd full billing cycle, IT HAPPENED AGAIN!  75% of my data usage: gone.  I have RARELY been online outside of my Wi-Fi-connected home and work over the past month, and due to last month's issues, have at least tried to make sure that when I get home or get to work, it says I'm connected.  I have had the same data plan for several years, and my first two months on this phone, I have apparently miraculously become a Mobile Data hog. After reading some of your other tips, I saw a note that said this OS is set to find the BEST signal, and sometimes that means switching back and forth between Wi-Fi and Mobile Data.  I thought maybe that was my issue – I am surrounded by horrible Wi-Fi signals, and my phone is just trying to give me the best experience possible (whether I want it or not).  I found the ""Smart Network Switch"" setting, however, and it wasn't checked. Any other ideas?  I'm sure there is a possibility that different apps can be data hogs (?), but I don't stream music.  I don't stream videos (outside of the ones that randomly start playing as I scroll through my fb feed).  I can't think of any apps (I don't even have a ton of them) that would be mobile data hogs.  Honestly, my phone really does seem as though it is working on Wi-Fi and Mobile Data at the same time.  Is this even possible?  Or that it could be switching back and forth without the ""Smart Network Switch"" activated?  I've seen others complain that when their phone switches between the two, their service is interrupted…when I have been on my phone at home or work, however, I haven't noticed anything like that – my service is fine, but sometimes the 4G arrows are blinking along with the Wi-Fi ones, and SOMETIMES, even though my phone says it is connected to Wi-Fi, those arrows aren't blinking at all, but the 4G arrows are. Maybe this has nothing to do with my blinking arrows, but any tips you may have would be greatly appreciated!  I'm a bit afraid that I will either go crazy-compulsive about turning my Wi-Fi on and off, or that I'm going to start getting some very unwanted data bills from Verizon.  Neither sounds good to me long-term! Thank you
Solution: When your phone is connected to the Internet using Wi-Fi and you notice the 4G signal blinking this means that there is an app accessing the Internet using a data connection. For the Verizon network this is usually caused by certain apps such as My Verizon or Visual Voice mail which requires a 4G connection. You can stop these types of apps from connecting to the mobile data network by manually turning off the mobile data switch of your phone.
You should also consider controlling the way your phone connects to the Internet. You can for example limit the amount of mobile data used. Once the limit is reached the phone apps will not be able to go online using your mobile data. To do this simply go to Settings – Data Usage – Limit mobile data usage. You can also restrict the background data for apps that constantly use up your phone data.to do this just go to Settings – Data Usage – Restrict background data.
Engage with us
Feel free to send us your questions, suggestions and problems you've encountered while using your Android phone. We support every Android device that is available in the market today. And don't worry, we won't charge you a single penny for your questions. Contact us using this form. We read every message we receive can't guarantee a quick response. If we were able to help you, please help us spread the word by sharing our posts with your friends.