Welcome to our focused troubleshooting series where we provide solutions to the Android issues that our readers send us. In this latest installment of the series we will tackle the #Samsung #GalaxyNote4 camera failed issue. As we all know the camera of the #Note4 with its 16MP sensor and optical image stabilization is quite exceptional. It takes superior photos that are even better than the dedicated point and shoot cameras.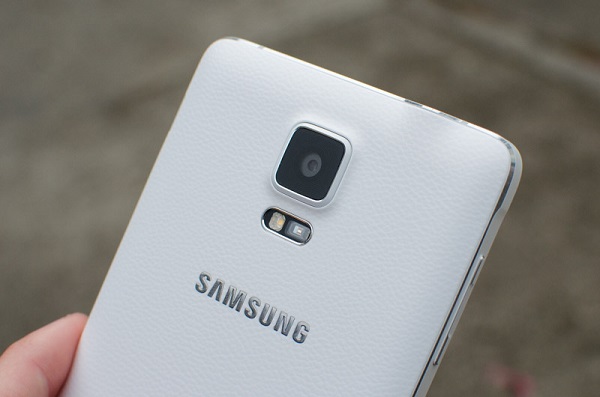 Sometimes though the camera will fail to work which is what we will discuss in this post. If you are an owner of this particular model then you should definitely bookmark this page for your future reference.
If you own a Samsung Galaxy Note 4  or any other Android device for that matter then feel free to contact us using this form. We will be more than happy to assist you with any concern that you may have with your device. This is a free service we are offering with no strings attached. We however ask that when you do contact us try to be as detailed as possible so that an accurate assessment can be made and the correct solution can be given.
If you would like to browse the previous parts in this series then check out this link.
Aside from sending us an email you may also reach us at our Facebook and Google+ social media accounts.
Note 4 Camera Failed Issue
Problem: phone may have gotten damp or wet. Dried phone for over 24 hours, then powered up.  Phone powered up and all apps worked, including the camera. After about two days, went to use the camera (tapped camera app) and received message "camera failed". I tried all the tricks to fix "camera failed" i.e. starting in "safe mode", "reset to factory settings", and error message still happens. I noticed the camera icon does not appear in application> application manager> SD Card & running (show cached processes).  Is this "camera failed" a camera hardware issue? Is there anything else I can do?
Solution: If you have already performed a factory reset then the issue may already be hardware related. The water may have damaged the camera module of your phone. I suggest you bring your phone to an authorized service center and have it examined.
Note 4 Camera Takes Too Long to Focus
Problem: I got my note4 the end of February.  Really like it but using the camera is very frustrating.               When I open the camera app.  More often than not it takes as much as 30 seconds to bring the subject into focus.  Once it gets whatever into focus it works fine. I've had it to the Samsung reps at the local best buy and as knowledgeable as they are they have not been able to figure out the challenge. We have cleared the cache for the camera but it has not solved the issue. I'm using the stock photo apps. Not connected to any social networks and only share photos via, text or email. Any help would be most welcome. Thank you
Solution: Does your phone have a case installed? Sometimes this may interfere with the focusing capability of your phone which is why you should take it out if your phone has one. You should also check the camera lens if there is any foreign matter on it such as oil or dirt. Clean it if necessary using a microfiber cloth or lens paper. Make sure to only use these two items since it reduces the chance of your camera lens getting scratched. Sometimes owners of this phone forget to remove the protective film that is attached to the camera lens. If your phone still has it then peel it off.
If the issue persists try starting your phone in Safe Mode then see if your phone focuses normally. If it does then the issue may be caused by a third party app installed in your phone. Find out what app this is and uninstall it.
If you phone still struggles to focus even in Safe Mode then wipe the cache partition of your phone.
One last troubleshooting step that you can do is to perform a factory reset. Just make sure to back up your phone data before performing this procedure.
Note 4 Does Not Focus
Problem: Since I upgraded from note 3 to note 4 I have been having camera problem. First, when I turn on the camera it appears blurry and it won't focus on the target. No matter what it will not focus. I have to actually give it a hard tap in order for it to focus. This is my 2 note 4 of the same problem. Most of my friends with same phone, their camera work flawlessly. First time T-Mobile tells me that their diagnosis shows camera problem. The 2 phone, they're telling same thing. Does it mean T-Mobile got faulty batch of phones that have camera problem. T-Mobile have reset, tweak the phone because I thought I was doing something wrong yet the problem still persist. They said that they will give me refurbished phone unlike before, I'm afraid the problem may be there. What do I do. Thanks
Related Problem: it takes abnormally long amount of time to focus, if I simply smack the end of the phone with my hand it will focus immediately
Solution: If you need to tap your phone hard to make it focus then this may already be a hardware related problem. The camera module itself may be defective. You should try to do a factory reset first to see if the problem is software related. Make sure to back up your data before proceeding. If the factory reset fails to resolve the problem then you should have your phone serviced or replaced.
Note 4 "not for image quality testing. OK for functionality test" Error
Problem: Hello, I just bought note 4. Every time I open the camera, a notification pop ups and says "not for image quality testing. OK for functionality test"
Solution: The most likely reason this error message appears is due to a faulty camera module. Did you recently change the camera module of your phone? If you did then the new module may be defective or it may be a different model not intended for your phone.
You should however check if this issue is caused by your phone software by doing a factory reset then checking if the problem still occurs. Make sure to back up your phone data before proceeding.
Engage with us
Feel free to send us your questions, suggestions and problems you've encountered while using your Android phone. We support every Android device that is available in the market today. And don't worry, we won't charge you a single penny for your questions. Contact us using this form. We read every message we receive can't guarantee a quick response. If we were able to help you, please help us spread the word by sharing our posts with your friends.