Our post for today addresses issues sent by some of our community members who are having trouble with their #GalaxyS6. SMS and MMS problems can be annoying so we publish some of the basic troubleshooting that you can do to fix them.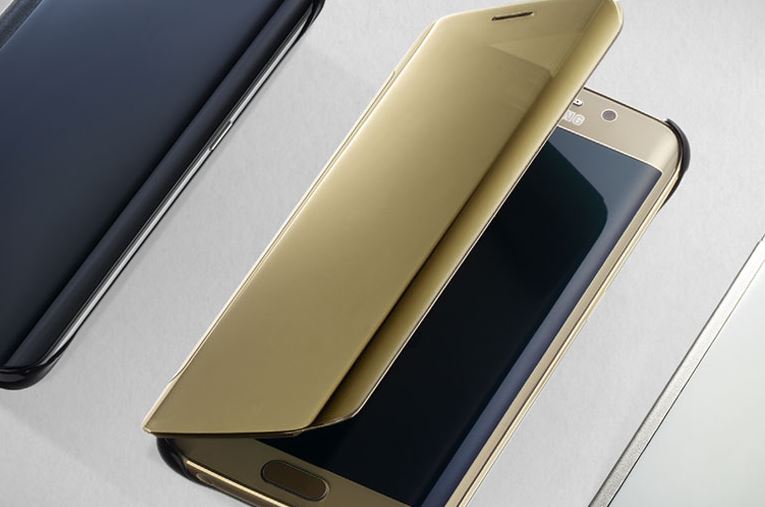 These are the topics we prepare for you:
If you are looking for solutions to your own #Android issue, you can contact us by using the link provided at the bottom of that page.
---
Problem #1: Galaxy S6 bought from US unable to send and receive MMS in Australia
On a recent trip to the US I purchased a Samsung Galaxy 6 outright from BestBuy. I bring it back to Australia and put in my Australia chip. I could not get internet or receive or send MMS.
COULD only get Internet on Wi-Fi.
I rang Samsung Australia and my provider. They both said it's a band issue and cannot be resolved .
I gave my phone to a 16 year old and he, within 10 minutes, was able to get my Internet working using  mobile data.
He went in and changed some of the access point settings.
So my internet works ok. I can send and receive SMS but I am not able to send or receive MMS .
CAN YOU HELP WITH MMS ISSUES? Thanks. — Evan
Solution: Hi Evan. Before you address the MMS issue, it's important to verify if calling function is working on the device. This is an important first step. If voice calls is disabled or restricted by your network, you will also be unlikely to use MMS feature.
Once you have established that you can make and receive voice calls, the next step is to check if mobile data is working on your S6. If the phone is unable to connect to the internet, it will also be unable to receive MMS. This is because the MMS notification that a phone receives is not the MMS itself, but rather a web URL pointer that "points" a device to content stored on the MMSC (Multimedia Message Service Center). MMS communication between devices, like your device and your friend's, works over a TCP/IP network so internet is a must.
Lastly, you have to make sure that your S6 is configured to send and receive MMS. This is done by checking the values for the APN or Access Point Name. Try calling your mobile service provider for a more specific support as we don't have the right information for all the APN fields.
Problem #2: Galaxy S6 cannot send and receive SMS and MMS
Can't send or receive text or picture messages. Called tech support on the phone for 3 or 4 hours, they didn't believe there was a problem.
Went to repair center, they saw the issue and tried calling support another 2 hours and tech support still believe there was an issue. They said they got it fixed, still couldn't send or receive messages.
I've tried everything from factory resetting to booting in safe mode, updating the message center number and every other solution from the first 5 pages of Google.
What can I do at this point!? — Nick
Solution: Hi Nick. If calling your service provider's technical support team did not fix the issue, we doubt if there's still anything else that we can do. Since you did not elaborate the troubleshooting your service provider did, we assume that there's no network issue in this case.
Consider having the phone replaced instead to see the difference.
Problem #3: Galaxy S6 receiving SMS and MMS late
I have been receiving text messages hours after the sender sent them. Today I received 6 different messages at 2:30 am from people who sound asleep at that time. They sent them at least 6 hours prior. — Arvette
Solution: Hi Arvette. SMS and MMS are unreliable. That's a fact. Unfortunate as it sounds but we have come to depend on an unreliable communication. The reliability (or unreliability) aspect of this communication depends largely on the quality of service on your service provider's network. Sometimes, network outages and regular maintenance can cause delays or even delivery failures. Problems on message service centers can also cause service disruptions.
This is not a hardware, or even a firmware issue. If this problem lasts for several days, please talk to your carrier so they will know how to improve the quality of their service.
Problem #4: Galaxy S6 re-sends previously sent text messages and photos
Several times, when messaging others (especially with iPhones), a message or pictures that I have sent previously to that person will re-send. These re-sent messages have been upwards of a week old and occur at random times. This issue has been getting increasingly worse. It has started pasting old messages into the body of a new message so that the message I'm sending isn't being delivered the way I've written it, but rather is a mishmash of old and new messages. It is to the point now where messages I've sent are starting to go to the wrong recipient entirely. HELP! — Brittany
Solution: Hi Brittany. This issue may be isolated to the app you are using. To check that, try wiping the cache and data. Here's how:
Go to Settings.
Proceed to Applications.
Select Manage Applications.
Tap the All tab.
Choose the name of the  problem app and tap it.
From there, you will see the Clear Cache and Clear Data buttons.
Problem #5: Galaxy S6 not receiving photos and videos from iPhones
When we recently upgraded our phones, my husband stayed with iPhone but I switched from iPhone to the Galaxy S6, mostly for the camera. I'm unable to receive pictures or video from my husband or any of my relatives that have iPhone. Please advise what could be wrong. Thanks. — Janis
Solution: Hi Janis. iOS devices like iPhones use iMessage to communicate with each other. iMessage, as you have known, is a closed system and is not integrated with the rest of the SMS and MMS messaging platforms of other devices like your S6. if their SMS and MMS settings are set to default, they may not actually sending you their MMS or SMS. They need to change their settings under Settings>Messages>Send as SMS.
For more iMessage-related threads, kindly visit this link.
Problem #6: SMS are delayed on Galaxy S6
I have noticed over the last couple weeks that my phone will delay incoming text messages. When I receive a message it will be time stamped anywhere from 10 minutes to over an hour from when I actually received it. It is very frustrating because I think people are not getting my texts, or people think I am ignoring them when in reality I am just not receiving the message for up to an hour after it has been sent. I cleared all my cache, and also did a factory reset and nothing has helped. — Diana
Solution: Hi Diana. Please refer to our solution for Arvette above.
Problem #7: Galaxy S6 keeps failing to send SMS when not connected to Wi-Fi
Hi guys. I bought my S6 less than two weeks ago. At first everything was fine but five days ago I started noticing some issues. I should note that my friends are primarily iPhone users so these issues have occurred with iPhones thus far, and I'm not sure if they happen with Android phones.
On to the issue. When I'm connected to Wi-Fi everything is fine; however, occasionally when I am disconnected (and generally at the most inopportune times) my texts will not go through and be marked as "Failed". At the same time calls will not go through. The phone will ring and when the recipient answers neither of us hear anything and the call disconnects. Similarly if someone calls me they hear my hello before the call disconnects. My phone always states its connected to 4G during these times.
I have noticed that if I restart my phone there is a minute or two where I can send a text but it quickly goes back to failing. I can however receive texts regardless.
Any ideas? — Thanks!
Solution: This problem appears to be network related more than a phone problem. Have you asked the support of your carrier? How many signal bars are you getting?
To check if there's a firmware glitch behind this trouble, consider doing a factory reset. Observe the phone for a few hours after a factory to see if it makes any difference when you send text messages or make or receive calls.
We recommend that you refrain from re-installing apps immediately after the reset and during the observation period to also identify if a third party application is the culprit.
If nothing changes, call your carrier for assistance.
Problem #8: Galaxy S6 and Voice Typing feature
I use to have a Windows Phone and was able to reply back with my voice through my Bluetooth for text messages. It would read back my text and ask if I'd like to add more, re-try or send. I now have the Samsung Galaxy S6 and I'm no longer able to do this feature that I know of. I'm able to have the text messages sent to me, read out loud, but to reply, there are only default messages I can use. I've been to the Verizon store 3 times, and even went to my Ford Dealer and no one knows how to fix or if there's a fix. HELP! — Lisa
Solution: Hi Lisa. Firstly, keep in mind that a Windows Phone is different from an Android phone. This means that features and functions from one may not be present in another.
For you S6, Android provides Google Voice Typing feature where you can tell your phone to convert your speech into text. The feature is however limited and may not work like how it's done on a Windows phone.
For more information about Google Voice Typing feature, please visit this post.
Problem #9: Verizon Galaxy S6 with AT&T SIM unable to send and receive MMS
I'm using AT&T SIM on Verizon Galaxy S6. Everything works fine, calling, Internet is good although it shows H instead of 4G LTE.
THE Only problem I have however,  I cannot send nor receive picture on my text. Please help! Thank you so much. — Mike
Solution: Hi Mike. You need to enable mobile data on your phone and configure the APN settings for MMS to work.
Go to Settings.
Go to Mobile Data.
Tap Access Point Names.
Enter the following values in their corresponding fields:
Name: ATT
APN: wap.cingular
Proxy: <Leave in Blank>
Port: <Leave in Blank>
Username: [email protected]
Password: cingular1
Server: <Leave in Blank>
MMSC: https://mmsc.cingular.com
MMS proxy: wireless.cingular.com
MMS port: 80
MCC: 310
MNC: 410
Authentication type: <Leave in Blank>
APN type: default,supl,mms
APN Protocol: Leave it to the Default one
Keep in mind that any of these APN values may be changed by your carrier. Kindly call AT&T for more information if the values above won't work.
---
Engage with us
If you are one of the users who encounters a problem with your device, let us know. We offer solutions for Android-related problems for free so if you have an issue with your Android device, simply fill in the short questionnaire in this link and we will try to publish our answers in the next posts. We cannot guarantee a quick response so if your issue is time sensitive, please find another way to resolve your problem. 
When describing your issue, please be as detailed as possible so we can easily pinpoint a relevant solution. If you can, kindly include the exact error messages you are getting to give us an idea where to start. If you have already tried some troubleshooting steps before emailing us, make sure to mention them so we can skip them in our answers.
If you find this post helpful, please help us by spreading the word to your friends. TheDroidGuy has social network presence as well so you may want to interact with our community in our Facebook and Google+ pages.