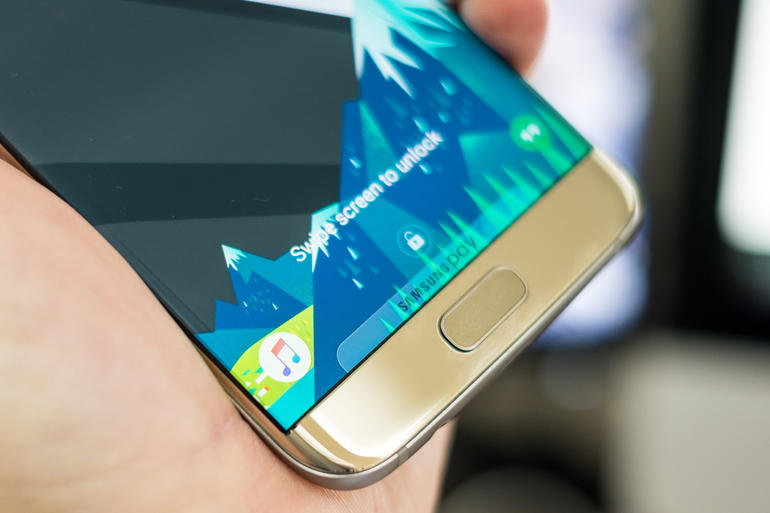 Welcome to another #GalaxyS7 article that covers 5 problems submitted by some members of our community. Two problems mentioned here today shows the possibility of a Galaxy S7 screen to flicker uncontrolably when there's no obvious history of physical abuse. We hope that our suggestion for each case will help not only the senders of these issues, but also those who may be suffering from the same or similar problems.
If you are looking for solutions to your own #Android issue, you can contact us by using the link provided at the bottom of this page, or you can install our free app from Google Play Store.
When describing your issue, please be as detailed as possible so we can easily pinpoint a relevant solution. If you can, kindly include the exact error messages you are getting to give us an idea where to start. If you have already tried some troubleshooting steps before emailing us, make sure to mention them so we can skip them in our answers.
---
Problem #1: Galaxy S7 keeps flickering after Android update
Hello. I am contacting you about my issue. I'll try to write a very descriptive explanation.
Yesterday night, the S7 Edge notified me to update and so I did, but i left it in my bed to update while I helped my grandmother with something in the kitchen for around 3 minutes. When I came back to my room to see how the phone was, when I touched it, it was uncomfortably hot that it surprised me. But the worst part was when i pressed the power button to find my shock of seeing the screen all distorted and glitching. I could barely see the screen and when I tried to open the home screen, the glitching got stronger to the point that it froze and turned itself off. But then, the phone automatically turns itself on, with the opening screen looking alright, but the samsung, t-mobile and again, the main screen flickering and glitching and distorting.
I read your articles and tried all kind of options from this issue that you present in your website, but unfortunately, no luck. I have a few pictures if that would help, too. I don't want to lose my photos and media. Is there a way that you can help me, please?
I'll appreciate your reply. —  Wilmarie
Solution: Hi Wilmarie. Transferring files from an Android device, in particular from a Galaxy S7, requires one important step — to ensure that USB PC connection feature is set to MTP instead of PTP. If you can't enable MTP due to constant screen flickering, there's no way to move your files from your S7 to a PC to back them up.
There are many third party recovery services online that you can try but we can't say for certain which one works effectively as we haven't tried any of them. We caution you that you be careful though in using them as many don't have good reputation. Some can even lead to credit card fraud problems or steal your personal information.
We don't know what specific solutions you followed from our website so if nothing seems to work, call Samsung and let them handle the situation for you.
Problem #2: Galaxy S7 screen flickers if brightness is set to low
The screen heavily flickers at low brightness. The top of the screen is dimmed and the bottom half of the screen flashes white constantly.
I also noticed that my phone is warm for the first time since I got it (around a month ago). However, this could be due to me using a higher brightness.
Worth mentioning that this happened overnight when the phone was charging (it woke me up flickering) and the phone hasn't been dropped recently.
EDIT: it's worth mentioning that I have tried a forced reboot, restarting in safe mode and deleting the system cache.
I did check when my last software update was and it wasn't recent. — Martyn
Solution: Hi Martyn. Samsung Galaxy devices are equipped with ambient light sensor to allow the device to adjust screen brightness on-the-fly depending on the changes of outside light. This means that if the sensor detects low light conditions, the screen will automatically respond by lowering its brightness without any user input. If you use the phone in a well-lit area, the screen also becomes brighter so you'll be able to read and see the screen comfortably. This feature is governed by the operating system so there's always a chance of it failing to work as intended. The first thing that you want to do is to check if auto brightness is enabled. If it is, try to turn it off and see if it brings the screen back to its normal state. Simply pull down the notification menu by swiping from top to bottom on the screen and making sure that auto brightness box is not checked.
If toggling auto brightness on and off won't work, make sure that you do a master reset to ensure that any glitch that may have developed is eliminated. To do that, just follow these steps:
Step 1: Turn off your Samsung Galaxy S7 Edge.
Step 2: Press and then hold the Home and Volume UP keys, then press and hold the Power key.
NOTE: It doesn't matter how long you press and hold the Home and Volume Up keys, it won't affect the phone but by the time you press and hold the Power key, that's when the phone starts to respond.
Step 3: When the Samsung Galaxy S7 Edge shows on the screen, release the Power key but continue holding the Home and Volume Up keys.
Step 4: When the Android logo shows, you may release both keys and leave the phone be for about 30 to 60 seconds.
NOTE: The "Installing system update" message may show on the screen for several seconds before displaying the Android system recovery menu. This is just the first phase of the entire process.
Step 5: Using the Volume Down key, navigate through the options and highlight 'wipe data / factory reset.'
Step 6: Once highlighted, you may press the Power key to select it.
Step 7: Now highlight the option 'Yes — delete all user data' using the Volume Down key and press the Power button to select it.
Step 8: Wait until your phone is finished doing the Master Reset. Once completed, highlight 'Reboot system now' and press the Power key.
Step 9: The phone will now reboot longer than usual.
Don't forget, master reset will wipe everything off your phone so make sure that you create a backup of your personal data before you proceed.
Problem #3: Galaxy S7 can't receive text message from one contact
Texting is working fine, except with one person. She never receives my texts and I never receive her texts, although on both phones, it says that they've been sent and received. The phone numbers are correct on both phones; we can make calls to each other – just cannot text. She has a Jitterbug phone. Never had this issue before I switched from my Windows phone to the Galaxy S7 with Android. I am using the carrier's text messaging app, but there is also a Samsung texting app on my phone. I've read through your various trouble-shooting info, but haven't found a solution. Thank you in advance for your help. — Melissa
Solution: Hi Melissa. If third party solutions like what we provide or those you find online don't work, that should tell you that it's time to contact both of your carriers to help you. There's no point contacting us again if you already followed our suggestions and they don't work.
Text messaging problems are, first of all, issues that should be fixed by carriers. It's their responsibility to resolve them, or to give you further directions on what to do.
Frankly, there's no way for us to know exactly where the problem lies. It may be on your network, or your friend's own network. It can be an issue with her Message Center or yours. It can also be a device problem from either or you.
Also, if you really want us to be more helpful next time, make sure that you give us as many details as possible like the particular troubleshooting steps you've done (or the link of the post you followed), changes you've done to your phone prior to noticing the problem, to mention a few. That would give us more information to start with. With the problem description you provide, there's really nothing much that tells us where the point of failure lies. You will be better served if you call your carrier for this one.
Problem #4: Galaxy S7 won't power on
About 5 months ago i cracked my screen and display. I replaced that manually, that was fine. Then i while ago i fell over and landed on my side, on the pocket with my phone in it, it cracked the screen and broke the loud speaker, i was lucky.
Today i did the exact same thing and my phone has not turned on since, it does not vibrate, and no logo appears. It was at 70% before i fell so it is not low battery and i put another battery in at 60% and got the same results. I tried holding the power button then putting the battery in, holding volume up + power + home, holding power button + home + volume up and putting the battery in and all had no results, nothing happened at all. I don't think it is the display as it normally vibrates when it turns on and off and has not done that (unless vibrator is broken lol).
I have another S7 and may be able to attempt a diagnosis if necessary.
Is there any way i could get the data back (using other phone if necessary) or try to fix it. I will not take it to a repair shop as it will cost too much and want to replace it with a new phone at the end of the year. — Mika
Solution: Hi Mika. You've admitted yourself that the phone has seen its share of physical problems after so there's no telling where the problem is coming from. If it doesn't power on right now, you can safely assume that some components may have been damaged after you fell, or after you performed your own replacement. It will require us or any other technician to physically check the motherboard and run a series of tests to try to identify the point of failure. Since you've done the parts replacement, we think you can manage to do the checks yourself. Our blog does not provide hardware troubleshooting and diagnostics though so you have to find others who do.
Problem #5: Galaxy S7 cannot send a text message using carrier-provided SIM card
Hello. I have a very unique problem with my phone. The phone does not receive calls and text. However, I can make a call, but not send a text anytime. Once I make a call, everything starts working fine for a few minutes; calls and text start coming, but after this period of a few minutes, phone stops receiving calls and text.
I first did a factory reset but it didn't work. Then I got a brand new SIM and used it, the phone started to behave and working perfectly fine. So the conclusion thus far is that I had a problem with the sim I was using earlier, but wait — I got a brand new replacement sim from my operator and inserted it in my phone, the problem came back. I inserted this new replacement sim in another phone I had and it working fine with that phone. But it does not work in my S7. The same phone is working fine with another sim without the issue.
So the final conclusion is that my S7 has a problem with my number and not the sim because it's working fine with other sim. What is your take?
Regards. — Waseem
Solution: Hi Waseem. Our take is the same as yours and you should let your carrier help you fix it. For some reason, your phone seems to be having an issue ONLY when their SIM card is inserted. It's possible that a glitch develops when an operator-provided SIM card is detected by the firmware, or that there's an existing bug that only surfaces if you're using a particular SIM card. Whatever it is, your carrier's help is the best option you have at this time.
Of course, you can still try doing the basic software troubleshooting that we provide like booting the phone in safe mode, or doing the more drastic master reset (see steps above). If you haven't tried booting in safe mode before, please follow these steps:
Turn off the phone.
Press and hold the Power key.
As soon as you can see the 'Samsung Galaxy S7 EDGE' on the screen, release the Power key and immediately hold the Volume Down key.
Continue holding the Volume Down button until the device finishes rebooting.
You may release it when you can see 'Safe mode' in the bottom left corner of the screen.
---
Engage with us
If you are one of the users who encounters a problem with your device, let us know. We offer solutions for Android-related problems for free so if you have an issue with your Android device, simply fill in the short questionnaire in this link and we will try to publish our answers in the next posts. We cannot guarantee a quick response so if your issue is time sensitive, please find another way to resolve your problem. 
If you find this post helpful, please help us by spreading the word to your friends. TheDroidGuy has social network presence as well so you may want to interact with our community in our Facebook and Google+ pages.