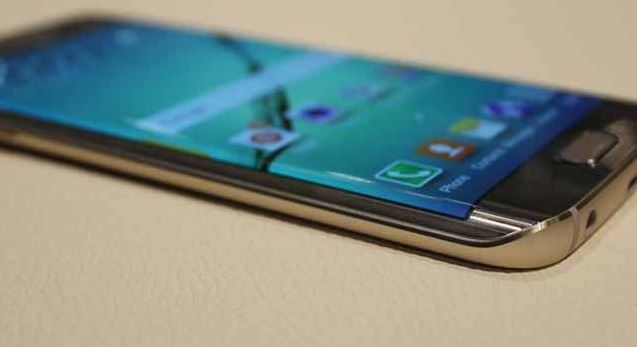 SMS or texting problems on the relatively new #Samsung #GalaxyS6 may not be that common but there's still a sizeable number of heads from our Android community experiencing them. Our post today will try to address some of these texting issues.
If you are looking for solutions to your own #Android issue, you can contact us by using the link provided at the bottom of this page.
---
Problem #1: Samsung keyboard app issue after updating Galaxy S6
The Samsung keyboard will no longer place the automatic spacing when I type, select the appropriate word suggested at the top of the key board. I've noticed this started 2 software updates ago. I've had a couple other keyboard apps I've tried/trying out long before this began giving me problems. I'm afraid to uninstall the keyboard app by Samsung as it's a necessity. 
Also, sometimes the auto suggestions will push out what I just typed for something it thinks I should type, after pushing the space bar. When I back up to clear and push the space bar, it will repeat the whole thing again, often with several words together without spaces. — Cheryl
Solution:  Hi Cheryl. The issue may lie on the Samsung keyboard app's cache. Make sure to delete the app's data and cache so it goes back to its normal state. Just follow these steps:
Go to Settings.
Proceed to Applications.
Select Manage Applications.
Tap the All tab.
Look for the Samsung keyboard app and tap it.
From there, you will see the Clear Cache and Clear Data buttons.
Problem #2: Firmware issue on Three Mobile Galaxy S6
Using 4G, text messages sometimes fail to send with a next error message to certain contacts, but not all contacts. Phone running 5.1.1 and is brand new. checked my sim in another phone and it's fine. spoke to my mobile operator three mobile, and a temporary fix is to select the 3G option for network, wcdma/gsm. this has fixed it for time being. as a precaution, I have also installed a third party messaging app "messenger" and texts will now send ok, but of course from a speed point of view phone is now set to 3G.
Three mobile say it is a bug in Android 5.1.1 and the Samsung phone software which will probably be fixed when marshmallow 6.0 is released by Samsung for S6. But as of today this is not coming to S6 Edge till January so it looks like I'll  have to put up with it for around 6 weeks which ain't very good as Marshmallow has been out a month now. — Dave
Solution: Hi Dave. If your carrier acknowledged that the issue lies on the operating system, that's actually acknowledging as well that it's their fault. The firmware or operating system running on carrier-provided phones is customized by them so they can add or remove features they want. We can't see the point why they would blame Samsung for a bug coming from their own firmware. If they can't fix the issue at this time, we doubt upgrading to Marshmallow will. It usually takes sometime for Samsung devices to receive over-the-air updates after a major Android release so there's really nothing much that you can do right now but wait.
Problem #3: Can't find Group Messaging option on Galaxy S6
When receiving Group Texts, the texts only show the originators number and not the other numbers which belong to the group. I have tested with other phones and the other numbers show up on the texts no matter which one originated the message.
My device is SAMSUNG GALAXY S6, using Android 5.0.2. I received instructions to turn on Group Conversation or Group Messaging in the settings, but that option does not appear. The instructions I receive is below, but like I said, it did not show up on the settings. Is there a difference in the Android versions that would cause the menu to be different or the setting to located somewhere else?
Tap MORE AT TOP RIGHT OF SCREEN
SELECT MULTIMEDIA MESSAGES
TURN GROUP CONVERSATION ON
 — David
Solution: Hi David. Features and options sometimes vary on the same type of device as carriers modify them. We're pretty sure though that Group Messaging options are not changed much so it should still be there under Messages app settings. Make sure you are checking the settings of the stock messaging app and not that of third party ones.
If you can't still find the said option, call your carrier technical support team so they can walk you through the steps.
Problem #4: Clipboard on Galaxy S6
I seem to be having trouble with texting and it's only one person so far from my contact. It happened after i did a update on my phone. There seems to be a delay when opening to text that person and when I'm done i hit send and it has a delay before i even see it sending and when its sending is also a problem. i tried saving my text messages from that person. It states saved to clipboard but how do I locate clipboard on my phone? I need those text messages saved. Thanks. — Nellie
Solution: Hi Nellie. The information on the clipboard is saved temporarily somewhere in the phone's cache and it gets overwritten after you try to copy another information. If you haven't copied a new information right now, the virtual clipboard must still have the information you're looking for. Try to open a new text message, long press on an empty message space, and select "paste" to display the information.
Problem #5: AT&T Galaxy S6 sending text message failure
Sometimes when I try to send someone a text message (using AT&T messages) it will not send. It will have the little thing turning saying it is trying to send for hours before I get a notification that it will not send. I have to cut the text down to 3 lines each before it will send. However, other times I can send long messages without a problem. I have tried going back to texting from the app the phone had when I bought it (brand new) and it still does it. — Jessica
Solution: HI Jessica. Try to delete the cache and data of the messaging apps you're using to see the difference (steps provided above). If nothing changes, wipe the phone's system cache by following these steps:
Turn off the device.
Press and hold the following three buttons at the same time: Volume Up key, Home key, and Power key.
When the phone vibrates, release the Power key but continue to press and hold the Volume Up key and the Home key.
When the Android System Recovery screen appears, release the Volume Up and Home keys.
Press the Volume Down key to highlight 'wipe cache partition.'
Press the Power key to select.
When the wipe cache partition is complete, 'Reboot system now' is highlighted.
Press the Power key to restart the device.
Try to contact your carrier and ask them for direct assistance if the problem continues. The issue might be network-related so there's basically nothing that you can do to fix it on your end.
Problem #6: Galaxy S6 text lag issue when creating and sending SMS
I'm having big problems with my text messages. It's really slow to open, tends to have a lag when writing and trying to send messages so much so that I've sent 2 or 3 blank messages as I have repeatedly tried to send them over and over again.
Also, I've only just received a new phone after my first phone was faulty, but this phone (which I have had for a week) drains the battery so quickly that I'm charging every 24 hours and would really only use it for maybe 20 minutes of call time. — Erica
Solution: Hi Erica. Make sure that you try all the solutions provided in this post. Keep in mind that long message threads and way too many messages can cause severe lag problems when a messaging app tries to do its job. Try to delete old or long message threads to free up some app memory space. You can also consider doing a factory reset to restore the default state of the device. Here's how to do it:
Turn off your Samsung Galaxy S6 Edge.
Press and hold the Volume Up, Home and Power keys together.
When the device powers on and displays 'Power on logo', release all keys and the Android icon will appear on the screen.
Wait until the Android Recovery Screen appears after about 30 seconds.
Using the Volume Down key, highlight the option, 'wipe data/factory reset' and press the Power key to select it.
Press the Volume Down button again until the option 'Yes — delete all user data' is highlighted and then press the Power key to select it.
After the reset is complete, highlight 'Reboot system now' and hit the Power key to restart the phone.
Your second issue may or may not be resolved by factory reset as well so it's worth doing despite the hassle. Try to create a backup of your personal data first before proceeding.
Assuming that there's no hardware issue (like faulty battery or bad components) behind, power drain problem can be fixed by tweaking some phone settings, disabling unnecessary features, or even uninstalling third party apps.
Try to check battery usage status indicator to see which apps are eating a significant chunk of your phone's battery power.
This guide originally written for Galaxy S4 and S5 may give you an idea what settings and features on your phone to modify to conserve power.
---
Engage with us
If you are one of the users who encounters a problem with your device, let us know. We offer solutions for Android-related problems for free so if you have an issue with your Android device, simply fill in the short questionnaire in this link and we will try to publish our answers in the next posts. We cannot guarantee a quick response so if your issue is time sensitive, please find another way to resolve your problem. 
When describing your issue, please be as detailed as possible so we can easily pinpoint a relevant solution. If you can, kindly include the exact error messages you are getting to give us an idea where to start. If you have already tried some troubleshooting steps before emailing us, make sure to mention them so we can skip them in our answers.
If you find this post helpful, please help us by spreading the word to your friends. TheDroidGuy has social network presence as well so you may want to interact with our community in our Facebook and Google+ pages.