Welcome to yet another post that tries to fix #GalaxyS6 and #GalaxyS6Edge connection problems. Our post for today shares the experiences of 4 of our readers who emailed us similar issues occuring on their new #Samsung phones. All of them shows that mobile data connectivity is a common occurrence despite using a powerful and state-of-the-art smartphone like an S6 or S6 Edge. We hope that the solutions outline here will be of help for them and for the whole Android community.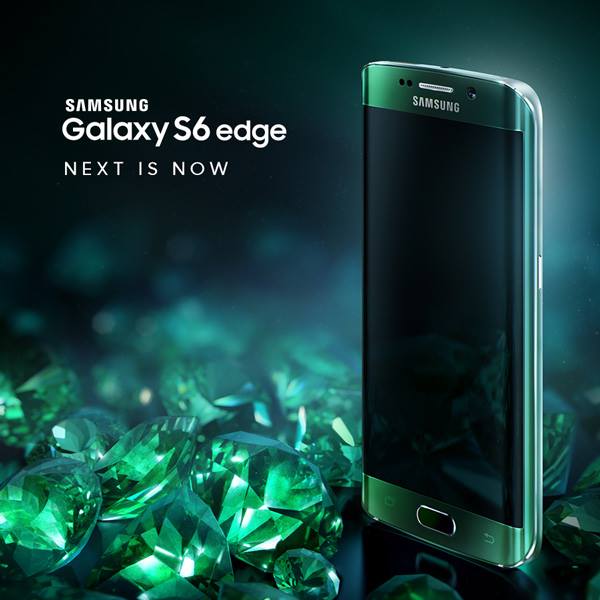 Below are the topics mentioned in this post:
If you have your own Android issue or concern, please use the link provided at the bottom of the page to contact us.
---
Problem #1: Samsung Galaxy S6 keeps dropping mobile data connection
Data doesn't work properly (calls drop, no Internet when away from Wi-Fi connection). Carrier is Orange and they told me it isn't the SIM card and it's the phone. Phone works fine on Wi-Fi but calls drop after a few minutes connected or just don't connect the first time. If I connect to data (carrier) it works for 10-15 minutes then disappears. 4G has completely disappeared and I just get H+ sign or 3G but it changes constantly.
Last Sunday was the last time the phone was OK. We had bad weather that day. I was playing Pou (game app) which was the last app I used before the change. I was using Pinterest & Amazon apps prior to that. The next day I un installed Security CM, Pou and Pinterest but haven't seen any difference.
About a month ago after making a call (I had no data issues then) my phone died. I did a reset (holding down the down volume button and the start button for 10 seconds) and it started back up. Just holding the On bottom didn't work. Sometimes my keyboard shows up randomly on the Home key so I think the phone may be faulty.
Thank you for reading. — Rachel
Solution: Hi Rachel. Random drops when connecting to your carrier's network can sometimes be a network problem, but when other unrelated problems occur, you can safely assume that there might be a deeper phone trouble underlying them. If you have notified your carrier's technical support about the loss of signal and intermittent connection  to their network, your next best step is to figure out whether a firmware glitch is to blame, or if a third party app maybe is responsible.
You did not indicate that you have done the standard solutions in resolving this issue so we will outline them for you and for other users here.
Delete the system cache
Your phone's system cache, popularly known as cache partition in Android-speak, keeps files needed by the system to load and run apps efficiently. These files may include downloaded items from the Play Store, recovery logs, update logs, and other system-related files your Android device may need in the future to load something faster. The system cache is designed to be cleared automatically from time to time but in reality, this may not happen. This can result to a set of outdated or unmatched files unusable by the system. If this happens, users often perceived phone behaviors like slow response time, lag, freezing, or crashing of apps.
To fix this, one must simply clear the cache partition via recovery mode. This can done by doing these steps:
Turn the device off.
Press and hold the Power, Volume Up and Home buttons simultaneously.
When the phone vibrates, release the Power button but continue to press and hold the Volume Up and Home buttons.
Now, when Android recovery screen appears, highlight the wipe cache partition option using Volume Down button.
To confirm the selection, press the Power button.
Wait for a while until wiping the cache partition is finished.
Now, "Reboot System now" will appear on the screen. To highlight the option use the Volume Up/Down key.
Press the Power button to confirm it, and your device will automatically reboot.
Restart the phone in Safe Mode
While deleting the cache partition of your S6 can fix a number of common Android ills like the ones mentioned above, it is not a guaranteed solution to any one problem. One of the possible reasons why your phone behaves the way it does now may be due to one of your installed apps. To verify that, rebooting the phone in safe mode comes handy. Here's how:
Turn off the phone completely.
Press and hold the Power/Lock key for a few seconds to turn on the device.
When Samsung logo appears, press and hold the Volume Down key until the lock screen shows up.
The word "Safe mode" should now show on the lower left corner of the screen indicating that your device is now in Safe Mode.
Note: If the problems fail to occur in safe mode, that's a good confirmation that a rogue app may be the culprit.
Uninstall third party/unused apps
Removing bloatware (unnecessary apps from your carrier, Google, or Samsung), unused, or suspicious apps is the next logical step to do after booting in safe mode. The best gauge that you can use to help you with this task is by checking how often you use your apps. If you haven't used an app for at least two weeks, it's most likely unwanted or not necessary for your lifestyle. In ensuring decent battery performance and phone security, the lesser apps you have, the better. Unpopular apps are more likely outdated and may eventually lead to problems later on as their developers may no longer have the motivation to improve them. Stick to more mainstream apps to minimize problems.
Restore the phone's defaults via factory reset
Doing a factory reset gives your system a fresh, new start. After performing a reset, try to observe the phone for a day without installing any third party apps. That should give an idea if any of your apps is messing up your device. If you haven't tried doing a factory reset before, check out this post for the steps.
Problem #2: Galaxy S6 won't connect to mobile data at all
Hi! I just bought Samsung S6 3 weeks ago. The phone was great when I bought it. After a week or so, I notice it could not connect to mobile data. I thought it was just carrier problem (STC), so I just ignored it. 3 days gone by still it has the problem. So I figure that if I can change the internet SIM to my HTC 816 and see if it connects , guess what? It did!
I already tried to factory reset my S6. Still the problem does not go away and sometimes I did have dropped calls when I am calling abroad, but when i use my HTC 816 it doesn't have any problems like that.
What should I do? I cannot ask for replacement that easy because we women cannot easily go to the market (working here in Saudi). Our scheduled time to go out is not until September 15. This has been really annoying problem since I use mobile data all the time. What I do now to use internet is to insert my data SIM to HTC 816 and use it as hotspot and connect my S6. So I have to bring to huge phones with me everytime.
PS: I have few apps installed. Apps that never had a problem with my HTC 816. Thanks. I hope to hear from you. — MC
Solution: Hi MC. Just like Rachel above, a firmware glitch may have affected the mobile data radio of your phone so you can do the same solutions provided above to try to resolve the issue. If nothing works after doing all these fixes, consider having the phone replaced as the hardware responsible for mobile data connectivity may not be working properly.
Problem #3: Galaxy S6 freezes when using Facebook or watching videos
Hi. I'm having problems with my brand new Samsung Galaxy S6. When I'm playing videos or just trying to go through Facebook it will freeze or tell me that i have no internet connection when i have full bars and full internet connection. I will be playing videos and it will freeze and a few moments later start playing again, and i know that sounds like its buffering but it doesn't buffer or continue to load; it just freezes.
I have plenty of data and I'm confused as to why it may be acting up like this. All apps are fully updated and so is the phone. If you could maybe give me a rough idea if you know anything? Or is this a typical glitch for the new Samsungs? Thank you. — Jacqueline
Solution: Hi Jacqueline. Does the freezing problem only happens when you are using internet-based apps like Facebook or YouTube? If it does, the reason behind it may lean more on your network's poor performance rather than something being caused by your Samsung phone.
There are a few things to consider when trying to determine a network's performance. Having good signal strength on the phone does not always guarantee faster internet connection experience for a user, although a device getting low signal strength may have connectivity problems as well.
Other network performance measures include technical terms like echo, noise, QoS or quality of service, data throughput, stability, connect time, etc. These are technicalities that your carrier must attend to ensure acceptable mobile data connection to its subscribers. We do not expect you to know them but if you seem to be having slow performance problems ONLY when using internet-based apps, you should consider asking the help of your carrier. Slow or intermittent internet connection tends to bog other phone functions down resulting to the issue you have described. Contacting your carrier is the best way to fix the trouble.
However, if the problem happens even if you are offline or when using Wi-Fi connection, that is a totally different scenario. You must try the solutions suggested above to try to fix it.
Problem #4: Galaxy S6 Edge in Dubai regularly loses H and H+ connection
I have a problem with my Galaxy S6 Edge. Im living in Dubai and 4G is not covered everywhere. Mostly the signal is H and H+ with full signal bar. When the network is on the 4G, the data is being received perfectly, but when it's on the H or H+ (with full signal bar) the mobile is not receiving data. It could work for 3-4 mins then suddenly you'll find that its completely stopped.
To resume receiving data I have to restart the network again I mean refreshing and re-enter the network  (Settings>Mobile Network>Network operators> search again for the network, just to make refresh or restart for the signal bar then the data receiving can be fine for 3-4 minutes then stop again.
I tried the same SIM card in in my old mobile (Nexus 4) and the data receiving was very good with very high speed in the same location. Referring to the above, the S6 Edge is almost useless for me and I'm suffering with it since I started to use. Please advise. — Jehad
Solution: Hi Jehad. It appears that your S6 is slow when switching from one network mode to another. Any powerful smartphone today including Samsung's flagship S6 is supposed to handle the transition between network modes smoothly. This is apparently not happening in yours so it's either a hardware issue or a unique S6 firmware glitch we haven't heard of yet.
Because you have determined that there appears to be no network-related cause for this because the SIM card works fine on another device, consider doing a factory reset first before going in for a replacement.
---
Engage with us
If you are one of the users who encounters a problem with your device, let us know. We offer solutions for Android-related problems for free so if you have an issue with your Android device, simply fill in the short questionnaire in this link and we will try to publish our answers in the next posts. We cannot guarantee a quick response so if your issue is time sensitive, please find another way to resolve your problem. 
When describing your issue, please be as detailed as possible so we can easily pinpoint a relevant solution. If you can, kindly include the exact error messages you are getting to give us an idea where to start. If you have already tried some troubleshooting steps before emailing us, make sure to mention them so we can skip them in our answers.
If you find this post helpful, please help us by spreading the word to your friends. TheDroidGuy has social network presence as well so you may want to interact with our community in our Facebook and Google+ pages.