If your #Samsung Galaxy S6 or S6 Edge [#GalaxyS6 #GalaxyS6Edge] has suddenly began showing the "Unfortunately, System UI has stopped" error, this post may help you resolve it.
We also include other apps issues shared by other readers in this article. We hope that the solutions provided here will of help to other Android users.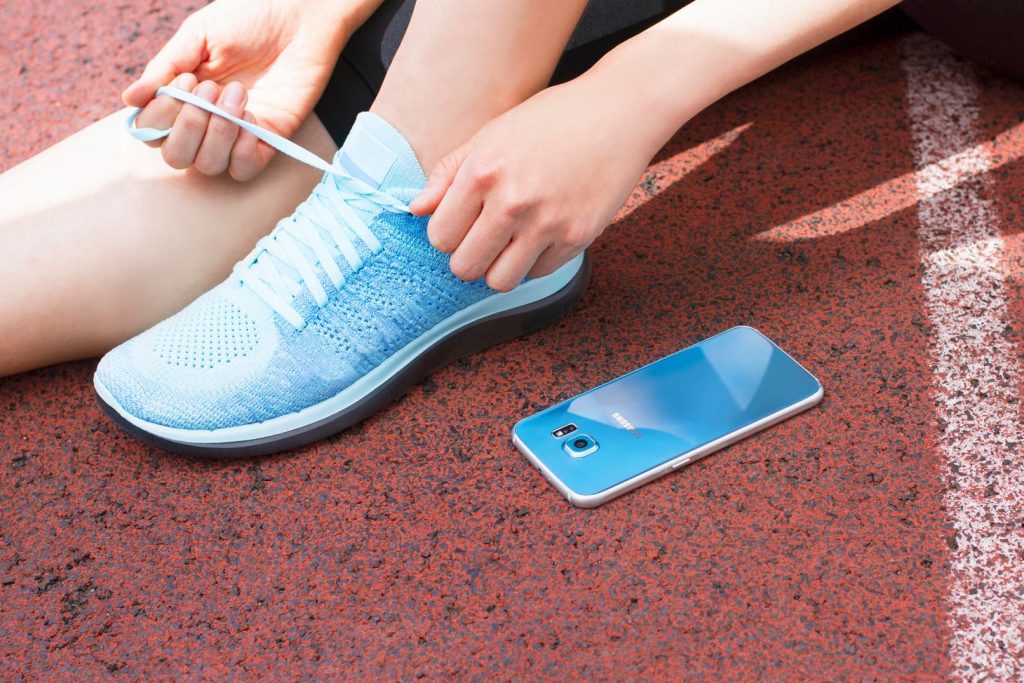 If you have your own #Android issue that you want to share with us, please use the link provided at the bottom of the page.
These are the topics mentioned in this post:
Unable to watch video on Galaxy S6 due to "Unfortunately, System UI has stopped" error
Music stops from playing after 1 song on Galaxy S6
Galaxy S6 keyboard lags
---
Problem #1: Unable to watch video on Galaxy S6 due to "Unfortunately, System UI has stopped" error
I am getting a message that the System UI had stopped working. I am not able to view any videos, even the ones I have taken with the phone. When the message regarding the system UI it closes out the status bar, all my apps disappear then they reappear. Then am able to watch the video. This happens every day at least six times a day. I did a factory reset but that did not fix it. Please advise. — Amber
Solution: Hi Amber. This error message occurs a system update or operating system update fails for some reason. There are many documented cases that shows the error being triggered by changing some developer options after updating to Lollipop. Another explanation has something to do one of your phone's core apps–Google Now–being incompatible with a new running UI interface.
If you updated something, whether your firmware or apps, prior to the error showing up, consider updating your Google Now app.
Restoring the phone's defaults by doing a factory reset may also help in this case.
For more information on things that you can do about this problem, we recommend that you visit T-Mobile's site.
Problem #2: Samsung Galaxy S6 Edge keeps on crashing after installing Quick Torch app
Hi DroidGuy. I just bought this beautiful phone and all was working correctly including the Edge app until I tried to add the Quick Torch to the Apps Edge. It instantly crashed and since then whenever I attempt to do anything with the Edge app except click on a contact (such as touch the settings icon or swipe right to left to get to the Edge Apps page) the phone crashes and I have to reset the phone. I tried clearing the cache and even clearing data from Peoplestrip but nothing has worked. 
Any help would be GREATLY appreciated. I just upgraded to this phone from an LG G3 which wasn't as good as advertised but if this problem isn't resolved by Samsung soon I may just return it and wait for the next iPhone iteration but I'd rather not do that as I love the features of this phone & really would use those Edge apps frequently. Thanks! — Anthony
Solution: Hi Anthony. We're aware that a PeopleStrip error a few months ago was affecting a small number of Galaxy S6 Edge users and we think the issue you are describing here is related to it in some way. Quick Torch app appears okay and there are no serious reports from other users about it causing problems. If you want to check how the phone behaves without it, consider uninstalling it and observe the device for a day.
Otherwise, there are two things that you can try here to resolve the problem–clear the system cache and factory reset. Below are steps for each.
Delete the Samsung Galaxy S6 cache partition
The system cache, also known as cache partition, can sometimes get corrupted or outdated. This usually happens after an update or when an update is interrupted for some reason. Corrupted APKs (Android installer files) and rogue apps can also negatively impact the system cache. Whatever the cause, it's recommended to regularly delete the cache partition. Here's how:
Turn the device off.
Press and hold the Power, Volume Up and Home buttons simultaneously.
When the phone vibrates, release the Power button but continue to press and hold the Volume Up and Home buttons.
Now, when Android recovery screen appears, highlight the wipe cache partition option using Volume Down button.
To confirm the selection, press the Power button.
Wait for a while until wiping the cache partition is finished.
Now, "Reboot System now" will appear on the screen. To highlight the option use the Volume Up/Down key.
Press the Power button to confirm it, and your device will automatically reboot.
Restore the S6 Edge defaults via Factory reset
Factory reset wipes everything in your phone's internal storage device so make sure to create a backup of all your important files. Performing a factory reset is an effective solution when you encounter firmware problems. If deleting the cache won't resolve your issue, a factory reset should make a difference.
Turn off your device by pressing the Power button or by pressing it once and selecting "Power off" option.
Now, press and hold the Power, Volume Up and Home button at the same time.
When the blue Android Recovery menu appears on the screen, release all the buttons.
To navigate on the screen or highlight an option, simply press the Volume Up and Volume Down button.
To select Wipe Data / Factory Reset option.
Problem #3: Galaxy S6 Edge keyboard issue
Hi. I just got the S6 Edge plus and I'm not a very happy person when it comes to the keyboard. How I am holding the phone allows the skin from my palm to spill on the sides on the "edge" and thus cause double taps of the q, p, and other letters. Also, even when I hold the phone in such a way that I am "search and pecking, the keyboard just seems to have issues.
Is there a way to adjust sensitivity on the edge for the keyboard? Or anything you might suggest. My texts and other media take twice as long than my old phone to write due to constant double hits of all sorts of letters and spacebar…different keyboard app perhaps?!?! I love this phone for everything else but the keyboard may be why I return this phone. Please help! — Trent
Solution: Hi Trent. We're not sure if switching to third party apps will resolve your issue as it has something to do with the default placement of the keyboard. If the current design of Samsung Galaxy S6 does not work in your favor, we're afraid there's nothing that we can do about it.
Using another keyboard may result in the same situation although your query to change the sensitivity or touch responsiveness may be addressed.
Below are the best app alternatives to your stock keyboard:
Swype
Swiftkey
Google Keyboard
Try Swype or Swiftkey first and see what's best for you. The former has excellent word prediction mechanism compared to the stock Samsung keyboard so you may find it helpful.
Swiftkey boasts of its predictive text and auto correction features, not to mention an option for you to customize the buttons.
Google Keyboard is neat and simple. The buttons are well-placed and carefully designed to fit into anyone's typing style.
Of course, there are a legion of other excellent third party keyboards just waiting to be discovered. If you have the time, consider trying some of them.
Problem #4: Music stops from playing after 1 song on Galaxy S6
I have been using Pandora for years on various phones. I recently have had it stop after 1 song. I have cleared the cache, force stopped. I installed Spotify to see if it was the app. Spotify and the generic music app that was installed on my phone all stop after 1 song. Streaming or not streaming, even the songs on my memory card stop. The only time I get continuous play is when I have it streaming through my BT in my car. I have not changed any power save settings and  I am not running HQ songs, just normal quality. — Alice
Solution: Hi Alice. If this problem happens across a few music apps, it's an indicator that you have a possible firmware glitch. Try our suggestion for Anthony above to resolve the problem.
See also Samsung Galaxy S6 Music App Errors and Glitches
Problem #5: Galaxy S6 keyboard lags
Samsung keyboard app. It lags a lot. Everytime i text and/or chat. I already did factory reset but it's still the same. I try to close other apps when using the keyboard but it still lags big time. I already factory reset it but it's still the same. And if memory affects performance my memory still has 56% free. I also downloaded keyboard apps on Play Store but it still lags. Every keyboard i use lags. What shall i do? I got mine just 1 month ago and I've been experiencing this for 2 weeks now. I hope you can help me thanks! — Renz
Solution: Hi Renz. Does the lag problem only occurs when you are trying to type something using any keyboard, or does not it happen even when doing other tasks? If the problem is isolated to using a keyboard only, it may be due to one particular app associated with it. Try doing another round of factory reset and observe how the phone behaves for a day without installing any third party application. If one of the third party apps is to blame, the problem will not surface after a full factory reset. Remember to use only the stock Samsung keyboard app–no keyboard add-ins like other language packs–right after doing a factory reset to help you isolate the issue.
If lag  happens when you're not using any keyboard at all, the phone may be suffering from general slow performance issue. This can be resolved by clearing the cache partition and/or performing a factory reset. Just like the previous suggestion, make sure to observe how your phone behaves after doing a factory reset before installing any of your apps.
Rogue or outdated third party applications can cause all sorts of problems, which can be compounded if you have slow or unreliable internet connection. There is no clear causal pattern for these problems so your best bet is to ensure that you are careful when installing apps to prevent them from happening again.
---
Engage with us
If you are one of the users who encounters a problem with your device, let us know. We offer solutions for Android-related problems for free so if you have an issue with your Android device, simply fill in the short questionnaire in this link and we will try to publish our answers in the next posts. We cannot guarantee a quick response so if your issue is time sensitive, please find another way to resolve your problem. 
When describing your issue, please be as detailed as possible so we can easily pinpoint a relevant solution. If you can, kindly include the exact error messages you are getting to give us an idea where to start. If you have already tried some troubleshooting steps before emailing us, make sure to mention them so we can skip them in our answers.
If you find this post helpful, please help us by spreading the word to your friends. TheDroidGuy has social network presence as well so you may want to interact with our community in our Facebook and Google+ pages.