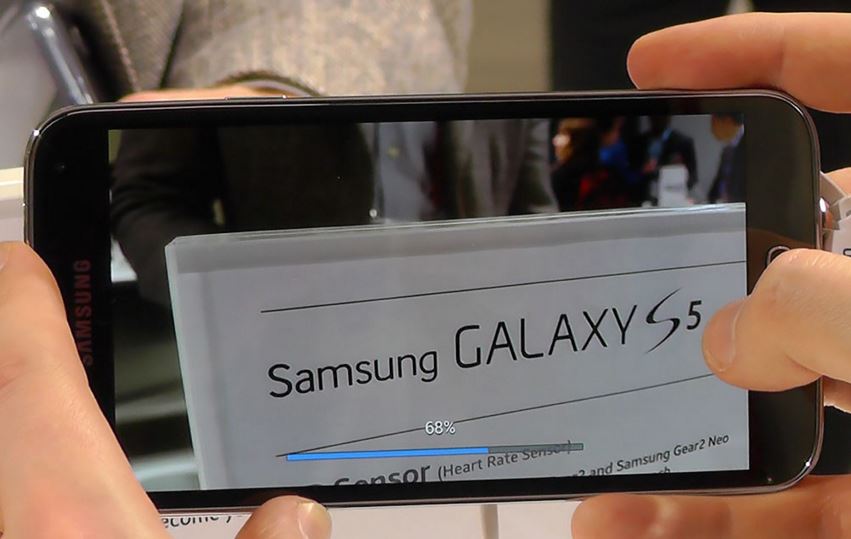 Welcome to another post about the #GalaxyS6 series! Below are some of the issues we've gathered from some members of our community during the past few days. If you are new to our site, we recommend that you visit the main page for Galaxy S6 troubleshooting page.
If you are looking for solutions to your own #Android issue, you can contact us by using the link provided at the bottom of this page, or you can install our free app from Google Play Store.
---
Problem #1: Galaxy S6 touchscreen not working
I looked at my phone and there was this weird floating icon that I believe said something around the lines of "launch save remote." It would not go away and I accidently tapped it. A weird dim quality came over my phone as if I had turned the brightness down and now the touchscreen doesn't work. The home button on the bottom and the back keys do but anywhere where that dimmer is on, it is unresponsive to me. I can still unlock it because I have that fingerprint unlock feature on, but it does not allow me to do anything. At the top of the screen, there is a sliver where it is not dimmer and there it is responsive and I can swipe down to see the extra icons, but then all of the buttons are within that dim area where it is unresponsive. I can't turn it off because the options of power off, airplane mode, restart, etc. are all in that dim zone that is unresponsive. — Liza-Marie
Solution: Hi Liza-Marie. We are yet to encounter this situation in an S6 so it may be caused by a third party application. The first thing that you can do right now is to boot your phone in safe mode. Doing so will prevent third party apps from running. Here's how it's done:
Press and hold the Volume Down and Power keys for 20 to 30 seconds.
Once you see the Samsung logo, release the Power key immediately but continue pressing the Volume Down key.
Your phone should continue booting up and you will be prompted to unlock your phone as usual.
You will know if the phone successfully booted in safe mode if the text "Safe mode" is displayed at the lower-left corner of the screen.
If the problem remains even when you have booted in safe mode, consider doing a factory reset. This procedure will result in data loss so try to create a backup of your photos, videos, contacts, etc. (if possible), before you proceed. For reference, simply follow these steps:
Turn off your Samsung Galaxy S6 Edge.
Press and hold the Volume Up, Home and Power keys together.
When the device powers on and displays 'Power on logo', release all keys and the Android icon will appear on the screen.
Wait until the Android Recovery Screen appears after about 30 seconds.
Using the Volume Down key, highlight the option, 'wipe data/factory reset' and press the Power key to select it.
Press the Volume Down button again until the option 'Yes — delete all user data' is highlighted and then press the Power key to select it.
After the reset is complete, highlight 'Reboot system now' and hit the Power key to restart the phone.
Problem #2: Galaxy S6 not playing videos properly
When watching a video sent to me via email (generally accessed via the Gmail program but also sometimes in my Gallery) sometimes it has problems playing the video – especially if I just watched it and want to watch it again. First time it works but if I try to replay it it just says "Loading" and spins around and around and goes nowhere. Never used to do it. Maybe I should just back it up and delete and start again.  I do try to regularly (at least once a week) close all running apps. Don't know if this really does close them all or if there are any running in the background. Thanks and regards. —
Melissa
Solution: Hi Melissa. The problem may lie on the app or apps involved in opening and loading video files. Make sure that you delete the app's cache and data to see the difference. Here's how:
Go to Settings.
Proceed to Applications.
Select Manage Applications.
Tap the All tab.
Choose the name of the app that has been going rogue.
From there, you will see the Clear Cache and Clear Data buttons.
Make sure that you do this on your Gmail and video apps.
Problem #3: Galaxy S6 Edge won't turn on
Hi guys! I own a Samsung Galaxy S6 Edge. I've had it since August 2015 and I've took good care of it, no water or dropping damage, it's been intact so far. However, today after ending a call which I took via myBbluetooth headphone I left it in my pocket. When I wanted to send a text a few minutes later, I noticed it turned off on its own and when I tried to turn it on, nothing happened, it was completely unresponsive to any action.
I tried to charge it with the original charger and USB cable and the LED light does not flash and the battery icon does not show on the screen, it is still dead.
I also tried to connect it to my laptop via its original USB cable and it wasn't detected, so…still dead.
Can you please provide me with other tips to solve this deeply annoying issue? Thank you very much in advance. Best regards. — Danny
Solution: Hi Danny. An issue like this can be caused by a malfunctioning hardware like a bad power button. In some cases, software may be to blame.  Since you are unable to boot the phone as it remains unresponsive, the best thing that you can do is to have the hardware checked by Samsung or by a qualified third party shop.
Problem #4: Galaxy S6 won't charge
I am using Samsung S6 for 3 months. It's been a week a problem rises with the charging of the phone. When i put in the charger, the battery sign on the phone start blinking and a message appears on the screen "to use Samsung authorised cable or charger". However i am using the genuine charger which came along with the phone. In the start when this problem started i kept it on charging and after few minutes the phone start charging but as of now it's being worse as when i put it on charging the battery sign keeps on blinking and it doesn't charge the phone.
I have changed the chargers but no result. So could you please let me know if its the battery issue or there is some problem with the phone itself? Thanks. — Nabeel
Solution: Hi Nabeel. Unlike its predecessor, the S6 does not have a user removable battery pack so the only way to check if this is a battery problem is to send it in for repair. An issue like this can also be caused by a bad USB charging port but again, you may have to replace it first to see the difference. The phone should still be covered by a warranty at this time so your best bet is to ask for a free repair or replacement from Samsung or from the retail store.
Problem #5: Galaxy S6 SIM error
I have just been given a Samsung Galaxy S6 that my brother used for a  few months. He performed a factory reset before handing it to me. I inserted my Spark Telecom SIM and used it for a couple of days. I had to remove the SIM again to put it on my S5. When i returned it on the Galaxy S6 I was getting 'emergency calls only' errors. I can no longer receive or send text and SMS. The puzzling bit though is that I am still connected to the network's mobile internet service! Since I couldn't receive texts and calls, I took the SIM out and installed it back to the S5. This time the SIM didn't work on the S5. No signal at all. I have since then performed the following methods i have seen online just to get the S6 to work:
On and off airline mode
Going to settings and manually choosing the operator
Hard reset/factory reset
To fix my SIM i went back to Spark and asked for a replacement SIM. Before they replaced it, they inserted a different SIM on the S5 and it worked. They also checked my old SIM's connection to their network and everything seems to be in good order. Nevertheless they replaced my SIM and it worked on the S5.
When i got home that night i inserted the new SIM on the Galaxy S6 and still did not work! I inserted it again on the S5 and same thing happened, my new SIM is not connecting again!
I managed to revive my SIM on the S5 by booting the S5 on safe mode and restarting the phone. I have not inserted my new sim into the Galaxy S6 since then.
Note that I also inserted my old SIM into my old iPhone 4s and i was getting calls, data and sms. — Allan
Solution: Hi Allan. This is definitely an interesting case. Whatever it is that may be causing the issue, it clearly is coming from the S6. Have you tried booting the S6 in safe mode while the SIM is inserted to it? There may be a third party app that blocks or messes up with the SIM's settings. We suggest that you start the idea of exploring if there's a common app on both your S5 and S6 that may be causing this trouble.
We have not encountered this issue yet so this might be isolated to both devices. Consider doing another round of factory reset on the S6 and observe how the SIM behaves when no third party applications are installed. Give the S6 time, like 24 hours, to connect to the network. If the issue fails to occur during the observation period, start installing third party apps individually. Make sure to observe the phone after every app installation.  This is the only solution that we can think of.
---
Engage with us
If you are one of the users who encounters a problem with your device, let us know. We offer solutions for Android-related problems for free so if you have an issue with your Android device, simply fill in the short questionnaire in this link and we will try to publish our answers in the next posts. We cannot guarantee a quick response so if your issue is time sensitive, please find another way to resolve your problem. 
When describing your issue, please be as detailed as possible so we can easily pinpoint a relevant solution. If you can, kindly include the exact error messages you are getting to give us an idea where to start. If you have already tried some troubleshooting steps before emailing us, make sure to mention them so we can skip them in our answers.
If you find this post helpful, please help us by spreading the word to your friends. TheDroidGuy has social network presence as well so you may want to interact with our community in our Facebook and Google+ pages.