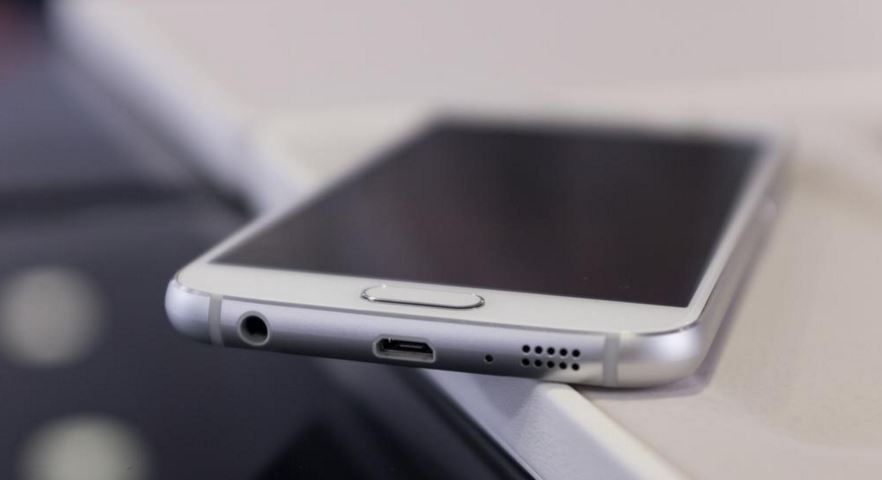 Months after its release, it's clear that the new Samsung #GalaxyS6 series, just like other Android phones, is also as prone to power-related failures. Power problems on this phones seems to be on the rise and we continue to receive high numbers of requests for assistance related to this issue. Below are some of the issues shared by some members of our community:
If you are looking for solutions to your own #Android issue, you can contact us by using the link provided at the bottom of this page.
---
Problem #1: Galaxy S6 Edge getting Plus Power Sharing app pop ups
Hello DroidGuy. I bought a Samsung Galaxy S6 Edge+ about 1.5 months ago, and everything was working great until last week. A pop-up kept reappearing saying a Power Sharing related issue had occurred. After that it also made some weird noises, also related to Power Sharing.
I didn't think much of it and just kept using the phone on a regular basis. But then, like 2, 3 days ago, it stopped charging. It only charges when it's completely shut down, but at a really slow rate, like 15% per hour.
I used your troubleshooting guide and followed every single step, like the soft reset, and even the hard reset, but it still won't work. I'm using the original fast-charging cable which came with the mobile phone.
I have absolutely no clue how to fix it.
If you have any clue how to fix it, please respond as quickly as possible,
Thank you in advance. — Devon
Solution: Hi Devon. If we are not mistaken, you are getting this pop up message: "Power Sharing: You must download the app in order to control the amount of power shared. If you connect your device to another device with the Samsung Power Sharing Cable EP-SG900 without the app, the entire battery amount will be transferred to the other device. Connect to Samsung Apps and download the application." if you do, there are two things that you can do about it–perform a factory reset or uninstall the Power Sharing app.
Samsung appears to have become aggressive in promoting this app on their newest flagship phones as many members of Android community using Galaxy Note 5 and the Galaxy S6 series have been reporting this same situation to us this past few months. If you happen to have the app in your phone, or if you unintentionally downloaded it before, consider removing it. Here's how:
From any Home screen, tap the Menu key.
Tap Settings.
Tap the More tab.
Tap Application manager.
Swipe left or right to go to the All tab.
Scroll to and tap Power Sharing.
Tap Uninstall.
Depending on your carrier's Android firmware, Power Sharing app may or may not be part of the pre-installed apps. If you are unable to uninstall it, try doing a factory reset. This will restore the default settings of the app and eliminate possible firmware fault that may be causing the issue. Just do the steps below:
Turn off the device.
Press and hold the following three buttons at the same time: Volume Up key, Home key, and Power key.
When the phone vibrates, release the Power key but continue to press and hold the Volume Up key and the Home key.
When the Android System Recovery screen appears, release the Volume Up and Home keys.
Press the Volume down key several times key to highlight 'wipe data / factory reset.'
Press Power button to select.
Press the Volume down key until 'Yes — delete all user data' is highlighted.
Press Power button to select and start the master reset.
When the master reset is complete, 'Reboot system now' is highlighted.
Press the Power key to restart the device.
Problem #2: Galaxy S6 keeps connecting and disconnecting when charging using a fast charger
My phone keeps beeping when I plug in the fast charging cable/power block.  I am assuming that this means the device keeps becoming unconnected and reconnecting over and over, which results to very slow charging. This charging reconnecting issue does not occur with any other charger that I own, only the fast charger. 
I have on several sites on how to properly fast charge, and it does not change anything. 
How do I setup my phone so that it works with this charger? — Tim
Solution: Hi Tim. There are no phone settings that you can change to make your fast charger work normally with your phone, but you can do the basic software troubleshooting like booting the phone in safe mode while charging or doing a factory reset. These troubleshooting processes can help you verify if the reason for the issue described here is firmware- or app-related. If the phone's operating system or apps are fine, then the issue might be the charger itself.
To know if you got a bad fast charger, try using another Samsung fast charger for this phone.
In case you don't know how to boot the phone in safe mode, here are the steps:
Press and hold the Volume Down and Power keys for 20 to 30 seconds.
Once you see the Samsung logo, release the Power key immediately but continue pressing the Volume Down key.
Your phone should continue booting up and you will be prompted to unlock your phone as usual.
You will know if the phone successfully booted in safe mode if the text "Safe mode" is displayed at the lower-left corner of the screen.
Problem #3: Galaxy S6 flashing green LED light and won't boot up
Hi, I went to bed about 12 o'clock last night and put my phone on charge, I woke up half way through the night and took my phone off charge. at this point it was on and showing my notifications, then I woke up at 9 o'clock this morning and my screen is unresponsive, the green light is flashing on the top of my screen to show notifications but that's all. I've tried the re-boot etc and tried the charger but the green light keeps flashing, when usually when the charger is plugged in it goes to a steady red light. if you could help with some advice that would be brilliant. Thank you — Jonathan
Solution: Hi Jonathan. If your S6 no longer boots normally, or if it's stuck to a black screen, try to restart it in other boot modes. A Samsung device can   also boot in safe mode, recovery mode, or download mode aside from the normal mode. Below are the steps on how to do them individually.
Boot an S6 in safe mode
This is usually performed if a user suspects that a third party application is causing trouble. In your case, booting in safe mode can be a way to eventually get you back to the normal booting process. Steps are provided above.
Boot an S6 in recovery mode
This special runtime environment comes handy in cases like yours. In recovery mode, you can delete the cache partition, apply software updates, and perform a factory reset. These are the steps to boot in this mode:
Turn off the device.
Press and hold the following three buttons at the same time: Volume Up key, Home key, and Power key.
When the phone vibrates, release the Power key but continue to press and hold the Volume Up key and the Home key
When the Android System Recovery screen appears, release the Volume Up and Home keys.
Boot an S6 in download or Odin mode
Odin mode is supposed to be an internal troubleshooting method for Samsung technicians but since it was leaked, many Android users adopted it in order to modify ROMs, install custom ROMs, etc. if you haven't tried booting your S6 in this mode before, this is how it's done:
Turn off the phone.
Press and hold Volume Down, Home, and Power buttons at the same time.
Once you receive the Warning prompt, press the Volume Up button to proceed.
Once you see the Downloading screen, plug in your phone via the USB cable to your PC.
If you can't boot your phone to any of these three, the issue may not be on the software level. Make sure to bring it to a Samsung repair center or shop, or simply ask for a replacement unit.
Problem #4: Galaxy S6 screen unlock does not work
Since this morning phone doesn't seem to want to respond to being unlocked. I tried doing the clear cache from the root menu. It seems to work better in safe mode, but it cycles between lock screen and unlock screen but then won't actually unlock.
I suspect maybe something I updated that could have caused this but i have no clue what or why. 
I just installed the new system update this morning hoping that would fix it but it did not. HELP please this phone is too expensive to be having such a weird random issue. —  A Jones
Solution: Hi A Jones. Since the phone does not revert to its normal functions when in safe mode, the issue may not be on one of your apps but on a firmware level. Doing a factory reset should help in this case. Most firmware-related issues are usually fixed by a factory reset so you stand a good chance of fixing the problem with this solution.
Problem #5: Galaxy S6 fails to power on and won't boot in any other modes
Hey Droidguy! I use the Samsung Galaxy S6 Edge, 32GB. Its been around 2 months with this phone. Yesterday night I put the phone for charge at approx. 12:30 PM and I was working on my laptop. Then at around 1:15-1:25, I saw that the phone was switched off. I tried to turn it on but it didn't turn on. Then I tried to boot recovery mode, and all other steps you mentioned in your articles but still I can't turn the phone on. Please suggest me what to do!
Yours sincerely. — Goheen
Solution: Hi Goheen. If you tried booting the phone in different modes (just like what we suggest for Jonathan above) but was not successful,  the issue must be the battery or other hardware faults. We doubt if there's still anything that you can do on your end at this point. We recommend that you bring it to Samsung or a local repair shop.
Problem #6: Galaxy S6 overheating issue
My S6 Edge just said it was overheating. I don't know how. I've been at work all day and it was in my pocket; i wasn't using it. But the battery life was at 10 % then it immediately dropped to 2 % and said device is overheating apps have been closed. so i left it off for about 30 minutes. now it will not charge or turn on. Please help me. — Ashley
Solution: Hi Ashley. To know what the exact failure is at this time is impossible unless we can check the phone. We think the battery may have failed. It's not uncommon for Android devices to show signs of overheating when there's a battery fault. Have the phone and battery checked.
---
Engage with us
If you are one of the users who encounters a problem with your device, let us know. We offer solutions for Android-related problems for free so if you have an issue with your Android device, simply fill in the short questionnaire in this link and we will try to publish our answers in the next posts. We cannot guarantee a quick response so if your issue is time sensitive, please find another way to resolve your problem. 
When describing your issue, please be as detailed as possible so we can easily pinpoint a relevant solution. If you can, kindly include the exact error messages you are getting to give us an idea where to start. If you have already tried some troubleshooting steps before emailing us, make sure to mention them so we can skip them in our answers.
If you find this post helpful, please help us by spreading the word to your friends. TheDroidGuy has social network presence as well so you may want to interact with our community in our Facebook and Google+ pages.