The #GalaxyS5 Wi-Fi connectivity function seldom gives trouble to most users. Unlike mobile connectivity, Wi-Fi problems are relatively easy to fix as most of the time the cause or causes (router mis-configuration, wrong phone setup, interference) are within a user's reach. Below are some of the examples of these cases.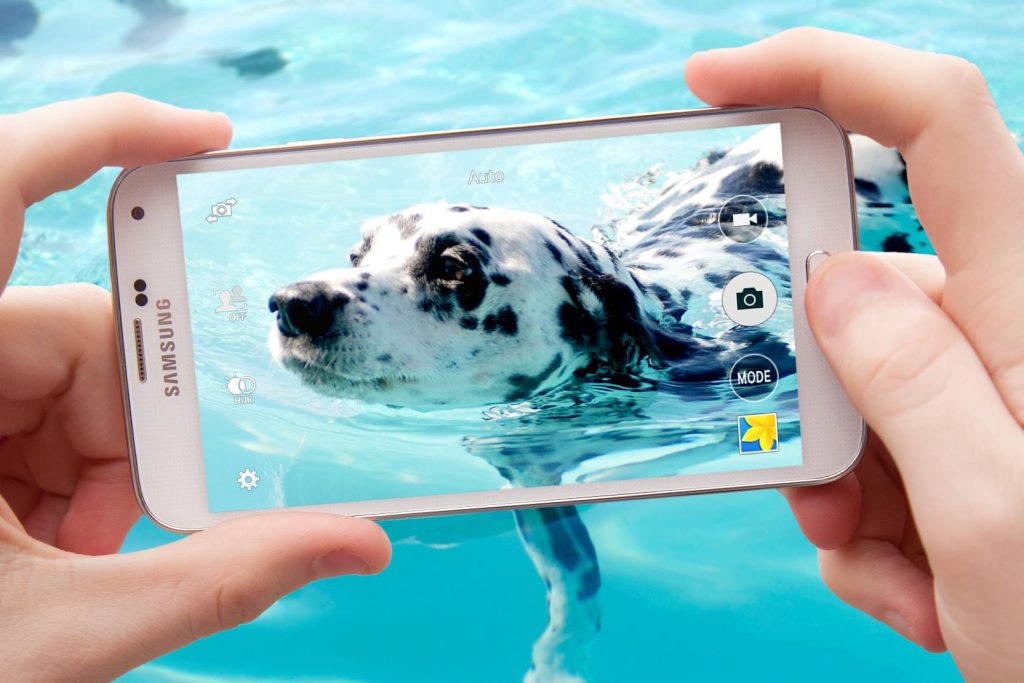 This post addresses these topics:
If you have any #Android problem, you can request for assistance from us by using the link below.
---
Problem #1: Samsung Galaxy S5 won't connect to any Wi-Fi
My problem is with my Wi-Fi.  When my phone is on Wi-Fi, most apps will not work. The phone says that I am connected, I have and excellent connection.  For example, on chrome, I will try to connect to a page and it will say "This webpage is not available" but if I then switch it to 4G the page will come up. If I am on Candy Crush it will not connect to Facebook/internet, but it will as soon as I switch to Data.  Other apps will say "there was an error connecting to the network" but again if I switch to 4G Data they will work.  Hulu or Netflix can't connect.
The Wi-Fi is good; my husband's Galaxy S3 and Galaxy S6 have both worked on it.  My Tablet and laptop do just fine on the Wi-Fi. 
Also it isn't just with my home Wi-Fi, it is any.  I have tried re-entering passwords.  I cleared the cache partition, I have factory reset many times.
I pretty much can't use Wi-Fi on my phone, and I have to use up all of my data. 
I hope you have some answers. — Danica
Solution: Hi Danica. Because your phone is exhibiting the same exact issue when connecting to any Wi-Fi, there are only two possible causes for this–problem third party app or a hardware malfunction.
The best thing to do is to isolate what the exact problem is by rebooting the phone in safe mode. Rogue third party applications can create problems and prevent core functions like mobile and Wi-Fi connectivity from working normally. Safe mode is an easy way to determine if this is the case without resorting to factory reset (although we still recommend that you perform factory reset afterwards). Here's how:
Turn the device off.
Press and hold the Power key.
When 'Samsung Galaxy S5′ appears on the screen, release the Power key.
Immediately after releasing the Power key, press and hold the Volume Down key.
Continue to hold the Volume Down key until the device finishes restarting.
Safe mode will display in the bottom left corner of the screen.
Release the Volume Down key when you see Safe Mode.
If Wi-Fi connectivity works while in safe mode, the next logical step is to uninstall apps until the issue has been eliminated. Otherwise, we recommend that you perform another round of factory reset and try to connect to a Wi-Fi  network before installing ANY app. If the problem remains, you can be sure that the problem is hardware in nature.
Our blog does not offer DIY (do-it-yourself) tips on fixing hardware problems so please have the phone checked by a qualified technician, or request for a replacement unit from your carrier or retailer.
Problem #2: Galaxy S5 keeps forgetting saved Wi-Fi networks
I switched from my iPhone to a Galaxy S5 back on black Friday of 2014 at Verizon. At the time the Verizon rep had me use Smart Switch to get my iCloud settings transferred to my Galaxy. The issue I am experiencing now is that every three or four days, sometimes longer, sometimes shorter, all new WIFI networks I have connected to forget the passwords and networks. When I go to networks I always see available networks, but also all of the networks I have ever connected on, BUT ONLY ONES MY APPLE DEVICE HAD CONNECTED TO (and it says "Not in range" next to all of these. So even a network I had been connected to for four days prior, will no longer show up on this list.
I am guessing it is somehow syncing to something from the past and then forgetting the new networks. Even when you manually "Add WiFi Network" after a few days it no longer shows up. Any ideas on what might be going on?
Thank you! — Daniel
Solution: Hi Daniel. We haven't heard of an issue like this after syncing network details using Smart Switch so this must be an isolated case. Try deleting the system cache and see if that will make any difference. Here's how:
Turn the phone off.
Press and hold the following buttons together: Power, Volume Up and Home.
Release the buttons once the Android system recovery menu appears.
Use the Volume buttons to navigate to Wipe Cache Partition option.
Press the Power button to confirm selection.
Select Reboot System Now option after deleting the cache. Wait for the phone to reboot.
By wiping the cache partition or system cache, we hope to eliminate possible app-related bugs and update the cache accordingly. If this procedure won't result to a fix, doing a factory reset is mandatory.
These are the steps to factory reset your Galaxy S5:
Power down the Galaxy S5.
Press and hold Volume up, Home, and Power buttons together until you see the Android on screen.
Use Volume Down to highlight the wipe data/factory reset option and press the Power button to select it.
Use Volume Down again to highlight Yes – delete all user data and press Power to select it.
Use the Power button to select Reboot system now.
When the S5 restarts it should be completely wiped and ready to set up again.
Note: factory reset will virtually erase everything so try to create a backup of all your personal files like photos, videos, contacts etc before proceeding.
Problem #3: Galaxy S5 no longer works after Lollipop update
My phone will no longer connect to Wi-Fi at all, thus forcing me to turn on mobile data in order to get my emails, texts, access the internet, etc. I am paying for Wi-Fi and I have wireless in my home, but still it doesn't.  Wi-Fi also doesn't work anywhere with this phone, but it works with my laptop in my house. I've heard this was an issue with the most recent Lollipop update and I either need to get rid of it or get a new phone.  They are charging me an arm and a leg for mobile data which I shouldn't have to use. Basically, my phone is no longer a smart phone although I'm paying for it as though it were.  All it does is rings for calls. — Kirsten
Solution: Hi Kirsten. We don't get what you mean by this line: "Wi-Fi also doesn't work anywhere with this phone, but it works with my laptop in my house" but if your S5 was running on Android KitKat before you installed Lollipop, you should be able to fix the issue by clearing the cache partition and doing a factory reset (steps provided above).
Problem #4: Unable to turn on or off Wi-Fi on Galaxy S5
I can't connect to Wi-Fi even when my router is completely ok, and when I swipe down from the home screen, the Wi-Fi symbol is light green and won't let me turn on or turn off Wi-Fi, and continuously uses LTE even when I don't turn on LTE. — Suddhanth
Solution: Hi Suddahanth. This issue may be caused by Smart Network Switch glitch so here are the things that you can try:
Perform a soft reset
Turn off the phone, remove the battery for 10 seconds, then restart the phone. This simple procedure clears existing errors  that keeps the phone stuck.
Turn off Smart Network Switch
Smart Network Switch is a feature that allows your phone to seamlessly connect to either Wi-Fi or mobile networks (whichever is stable) to preserve good internet connection quality. These are the steps to turn it off or on:
Go to Settings.
Tap Wi-Fi.
Tap Smart Network Switch.
Tap OK.
Problem #5: Galaxy S5 Wifi keeps dropping off after updating to Lollipop, other post-Lollipop problems
Hello. Thank you so much for all the troubleshooting you did when the first roll-out of Lollipop occurred.  I never had any issues then, but I'm using some of the suggestions to keep my phone up and running after the recent update.
I installed the G900VVRU2BOE1 software update on 7/7/15.  As I said, I had few if any problems with Lollipop on my S5 before this.  But now I'm having two of the problems that many people had during the first roll-out.  My phone's ability to hold a charge has all but disappeared, which is most likely related to the other problem I'm having – the wifi/data connections are flickering constantly.
The patch notes given on Verizon's website are extremely brief concerning this patch and it seems to have nothing to do with the issues I'm experiencing.  Did they use a bad build of Lollipop as the base of this update?
What should I do to get this issue resolved?  I'm not really sure who to contact about this problem.  Is there anything I can do in the meantime other than disabling some of the connection features?
Thanks. — Sarah
Solution: Hi Sarah. Post-Lollipop problems vary on a case by case basis and there are many variables at play to really come up an exact explanation. Please refer to this article, Why Android Lollipop Causes Problems and see if you can resolve your issues.
The most effective general solutions so far are deleting the system cache and factory reset so make sure to do them. Also, we cannot emphasize enough that outdated or incompatible apps can create unforeseen problems so try to install or uninstall apps if necessary to help you isolate the real reason behind the problems.
---
Engage with us
If you are one of the users who encounters a problem with your device, let us know. We offer solutions for Android-related problems for free so if you have an issue with your Android device, simply fill in the short questionnaire in this link and we will try to publish our answers in the next posts. We cannot guarantee a quick response so if your issue is time sensitive, please find another way to resolve your problem. 
When describing your issue, please be as detailed as possible so we can easily pinpoint a relevant solution. If you can, kindly include the exact error messages you are getting to give us an idea where to start. If you have already tried some troubleshooting steps before emailing us, make sure to mention them so we can skip them in our answers.
If you find this post helpful, please help us by spreading the word to your friends. TheDroidGuy has social network presence as well so you may want to interact with our community in our Facebook and Google+ pages.