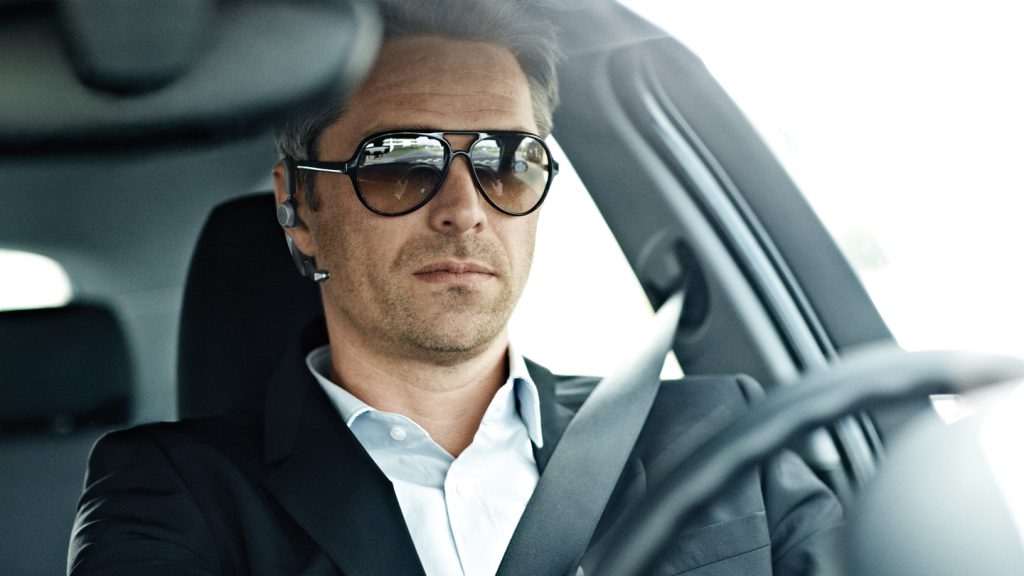 The arrival of Android Lollipop has seen a spike in in-car Bluetooth problems. Some of our own readers have emailed us all sorts of such problems across all spectrum of Android devices in almost any vehicle brands. Other forums have also tallied a similar situation so it's not that difficult to conclude that the new Android OS has triggered the issue. But is Google, who developed Android, the only entity to blame for such fiasco?
Frankly, the same situation is repeated whenever Apple releases a major iOS update for their devices, which means that Bluetooth issues happen regardless of platform or device.
When it comes to resolving Bluetooth problems a shared responsibility between car manufacturers, operating system developers, and phone hardware makers must exist. In this regard, car makers are no less responsible for this trouble than Google, Apple, Samsung, and other phone manufacturers. Thus, it is not surprising to know that a fix can sometimes take several months to become available as concerned parties will need to work together first to be able to come up with a working solution.
In-vehicle Bluetooth problems
Before we proceed to some of the common issues and their solutions, you should understand that there are many Bluetooth protocols or standards (sometimes called profiles).  Some of these standards are new additions to the core protocols established by trade organization Bluetooth SIG. Problems usually surface if a new tablet or phone uses a new standard that is not supported by, say, a 10-year old car.
Android phone is unable to sync messages and contacts to car via Bluetooth
More recent smart devices use the Phone Book Access Profile or PBAP or PBA for synching contacts of devices. If your in-car Bluetooth kit does not support this standard, you will realize that your phone or tablet may not be able to sync the address book with it. In this case, any incoming call will not display a recognized name or contact, nor display caller ID or image, among many others. If you have this problem, you have to contact your car manufacturer or the BT car kit maker for guidance.
Car stereo unable to play music stored in the phone via Bluetooth
In order to stream music via BT to your car stereo, both devices must the Advanced Audio Distribution Profile or A2DP. This protocol has been widely adapted because of its ability to automatically lower the music volume if there's an incoming call. A2DP requires two pairings for both hands-free calling and for streaming music. While A2DP handles two important tasks, another protocol called Audio/Video Remote Control Profile governs the syncing of playback and metadata so a song's track info, artists, etc are shown in your car stereo's display.
Audio issues between BT devices are usually caused by software incompatibility so the best way to go is contact the car kit's manufacturer or the car maker for help. But why contact them you ask?
Well, new smartphones and tablets usually call the shots in an ever-improving Bluetooth-enabled environment today so they are usually equipped with the latest BT profiles available. This is in contrast to your car's BT system, which may be years behind. Most of the time, BT systems in older cars are a generation behind so when a new major operating system update is introduced to smart devices, previously working BT pairing suddenly stops. A brand new car you buy today is most probably designed a few years ago. Development cycles of in-vehicle BT systems are longer compared to your phone, which is usually not designed to work with older generation BT systems.
Also, some in-vehicle BT systems only supports Bluetooth audio and not phone calls. Remember, each of this function requires a different set of BT profile or protocol. The same is true for GPS functionality. Be sure to check with your vehicle support staff if your system supports all of the things you want.
Android device unable to connect to your car's Bluetooth
This is a common occurrence among car owners who uses Bluetooth technology constantly. This was rampant after Lollipop was released last year. Even now, we still get emails from our readers asking for support because their car kit suddenly stops connecting to their Android device. Again, the reason for this one boils down to compatibility issue which your car manufacturer or car kit maker must address.
Intermittent Bluetooth connectivity
If BT connection between your device and car frequently drops, you must take a look at hardware first. Loose wiring may cause the car kit to lose power momentarily so if there seems to be no pattern when connection drops occur, make sure that you physically check the car kit's electrical links.
Wireless interference can also cause rare BT connection drops but new devices nowadays are equipped with technologies designed to limit them to bare minimum.
It's almost impossible now for BT devices to suffer from wireless signal interference. Bluetooth signals of recent devices are considered relatively weak to cause significant interference. Most importantly, spread-spectrum frequency hopping is in place to force a device to switch between 70 randomly selected frequencies 1,600 times every second. The amazing speed of this process makes it highly unlikely that two BT devices will share the same frequency at any one time. And even if they do, it will only occur in a fraction of a second. On top of this popular technology, other hardware makers add other technology to continue lower the chance of interference from happening.
The ubiquity of Bluetooth technology in vehicles comes from its incredible potential to offer a wide range of functionality. Good vehicle designs should consider potential problems with using BT system to minimize interference. Today's cars are packed with RF devices like GSM transceivers, GPS navigation kits, car stereo, among other electrical devices that can cause interference. Think of your car as moving metal can that reflects wireless signal inside almost all the time. Thanks to existing technologies in place, these signals do not cancel each other out.
But still interference can sometimes happen. If you suspect that wireless interference is giving you problems, please contact your car manufacturer for support.
---
Engage with us
If you are one of the users who encounters a problem with your device, let us know. We offer solutions for Android-related problems for free so if you have an issue with your Android device, simply fill in the short questionnaire in this link and we will try to publish our answers in the next posts. We cannot guarantee a quick response so if your issue is time sensitive, please find another way to resolve your problem. 
When describing your issue, please be as detailed as possible so we can easily pinpoint a relevant solution. If you can, kindly include the exact error messages you are getting to give us an idea where to start. If you have already tried some troubleshooting steps before emailing us, make sure to mention them so we can skip them in our answers.
If you find this post helpful, please help us by spreading the word to your friends. TheDroidGuy has social network presence as well so you may want to interact with our community in our Facebook and Google+ pages.