Nowadays, one of the most annoying things is experiencing slow internet connection regardless of the device you're using.
Such a problem arises not just because your phone has an issue, but it can also be caused by some network-related issues that are way beyond your control.
Regardless of whether you're getting a connection through a Wi-Fi network or mobile data, connectivity issues are often not that serious.
If you have a newer model, be sure to check out our Galaxy S23 slow internet connection guide.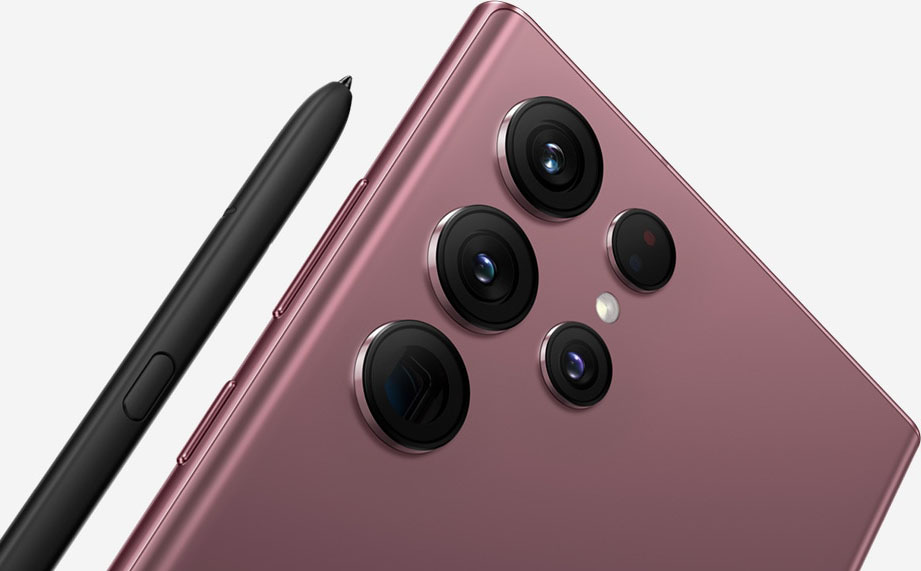 In fact, you may be able to fix them by doing some basic troubleshooting procedures. But to effectively fix the problem, it's better that you know what causes the problem.
Causes of Galaxy S22 Slow Connection Issues
Slow connection problems can be pretty annoying especially if you badly need to do something that requires fast Internet speed. But as long as the problem isn't with the network, you should be able to fix them.
Here are some of the most common causes of slow internet connection issue:
Minor system glitch with your phone
Glitches occur on phones every now and then. Most of the time, they will affect the overall performance of your device, but there are also instances where they affect the wireless services.
When that happens, you can either have a very slow internet connection or no connection at all. Fortunately, such an issue can be fixed very easily and it will only take a few seconds to be able to do that.
Router needs to be refreshed
Had your router or modem been online for several weeks or months already, then it's possible that the slow connection issue you're experiencing is due to an issue with your network device.
All you have to do is refresh the memory of your router and it will broadcast signal properly while reassigning new IP addresses to your devices that are connected to it.
This, too, is pretty easy to do but also very effective.
Mobile data network needs reconnect
When you're connected to the Internet through your provider's mobile data network and then this problem occurs, then your phone might just need to reconnect to the network.
You simply have to disable the wireless connection from your phone for a few seconds, and then re-enable it so that it will be forced to reconnect to the network.
DNS servers need to be changed
There are times when the connection problems you're experiencing is due to an issue with Domain Name System (DNS). It might seem like a strange term but every device that connects to the Internet use DNS all the time.
Your Internet Service Provider often has its own DNS which is automatically set on your devices but there are free DNS services that are way better.
For example, you can use OpenDNS or Google's DNS services for better and smooth browsing.
Phone's network services needs to be reset
Aside from doing all the basic troubleshooting procedures and checking every single aspect on your phone and network device, there's one procedure that can be very helpful for you. And that's the Network settings reset.
What it does is reset the network settings on your phone to bring them all back to their default values and configuration.
It is kind of a general troubleshooting procedure but it has been proven to be effective in fixing wireless and connection issues with Android devices.
You might need to Factory Reset your phone
Well, if all else fails, you always have an option to reset your device. This will bring your phone back to default settings or state where everything works properly.
You just have to make sure to back up everything before doing so because they will be deleted and might have a difficult time recovering them when they're gone.
Fixing A Galaxy S22 With Slow Internet Connection
Fixing a phone that has an Internet connection issue can be exhausting at times. But as long as your phone doesn't have any signs of physical damage, connection problems can often be fixed.
So basing on the possibilities mentioned above, here are the things you should do:
First solution: Force restart your Galaxy S22
The first thing you should do is rule out the possibility that the connection problem you're currently experiencing is just due to a minor glitch in your phone's operating system.
To do that, you simply have to force restart your device and that might just fix the problem for you.
Here's how it's done:
Step 1: Press and hold both the Power key and the Volume Down button for 10 seconds.
Doing so will trigger your device to shut down and turn back on.
Step 2: Wait for the Samsung logo and once it appears, release both keys and then allow your S22 to continue the boot process.
Once your phone has rebooted, try doing a speed test to know if there's been an improvement to your connection.
You can do this regardless of whether you're on Wi-Fi or mobile data.
Second solution: Reboot your router or modem (Wi-Fi connection)
For Galaxy S22 users that connect to the Internet via Wi-Fi, the next thing you have to do if the first solution fails is to refresh the memory of your router or modem, especially if it has been online for several weeks or even months.
In doing so, you're also going to refresh the connection between your devices and even assign new IP addresses to devices that connect to the network.
Step 1: Just unplug the router from the outlet, or disconnect the power cord from the main unit.
Step 2: Leave it without power for a minute or two.
Step 3: Plug the power adapter back to the outlet, or reconnect the power cord to your router.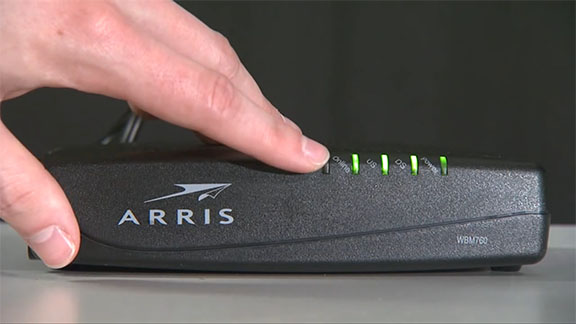 Wait until the device starts to broadcast the signal and then let your phone reconnect to it.
Third solution: Enable Airplane Mode (mobile data connection)
For users that connect to the Internet through mobile data, try disconnecting from the network for a few seconds.
After that, let your phone reconnect and that will often fix the issue.
Here's how you do that:
Step 1: Swipe down from the top of the screen to pull down the notification panel.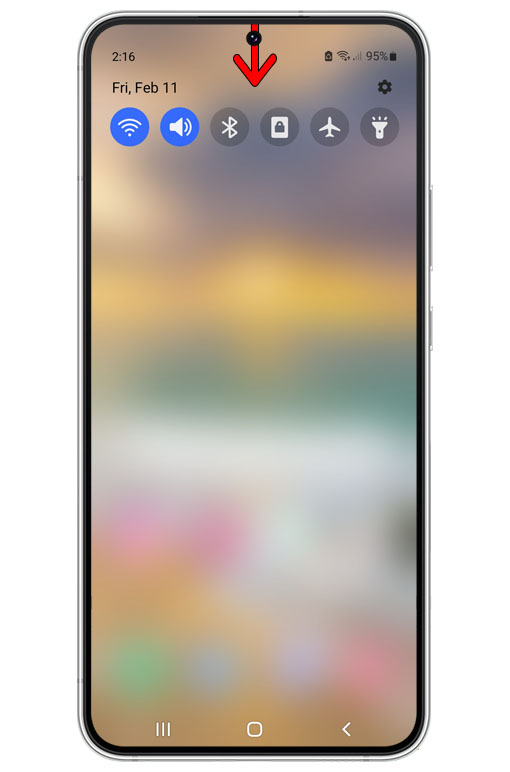 Step 2: Look for the Airplane mode icon and tap on it.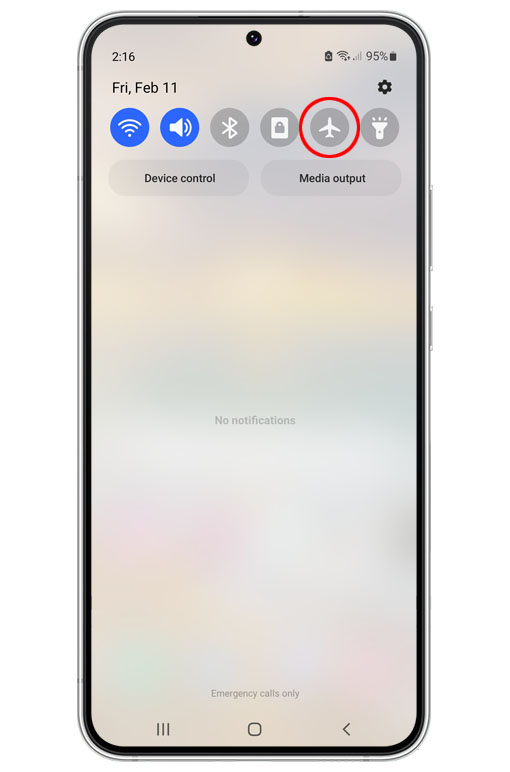 Doing so will immediately disable the wireless services on your device.
Step 3: After a few seconds, tap on the icon again to re-enable the wireless services.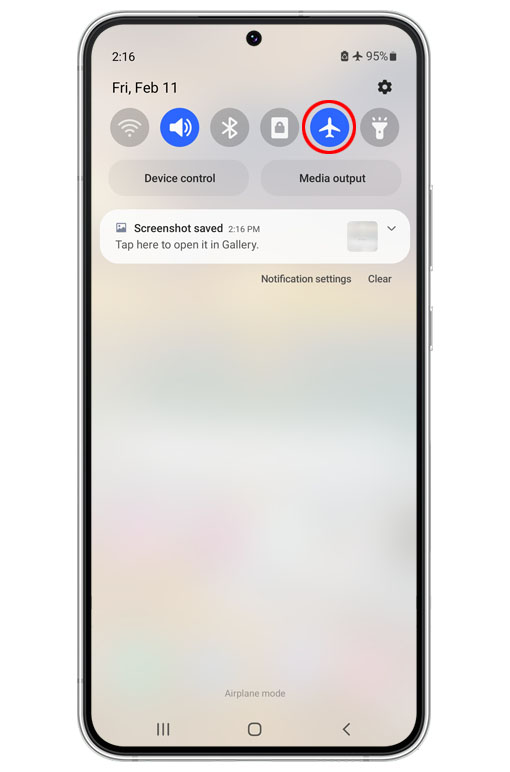 Once you've done that, try doing a speed test to know if the connection has improved.
Fourth solution: Reset Network Settings
Another thing you can do if you continue to have connection issues on your Galaxy S22 is to reset the network settings of your device.
This will often fix most of the wireless connection problems and this is how you do it:
Step 1: Pull up the App drawer and tap the Settings app.
Step 2: Scroll down to find General management and once found, tap on it.
Step 3: Scroll down again and tap Reset.
Step 4: Tap Reset Network Settings.
Step 5: Tap Reset settings button and enter your security lock if prompted.
Step 6: Lastly, tap Reset to proceed with the network settings reset.
This will immediately reset the network settings of your Galaxy S22 and fix whatever issue with its wireless services.
So after doing this, let your phone scan for available Wi-Fi networks and try to reconnect. Then, try doing a speed test to know if there's an improvement to the speed and stability.
Most of the time, these solutions are enough to fix issues like this. However, if necessary, try doing the Factory data reset to bring your phone back to its default settings.
Doing so will fix various issues including wireless problems.
We hope this troubleshooting guide can help.