There are still millions of #GalaxyS5 in the wild so we're expecting to keep receiving requests for assistance for this device. This post is one of the many articles about this device that our blog has churned out. If you can find a solution for your S5 issue here, make sure to visit the Galaxy S5 troubleshooting page.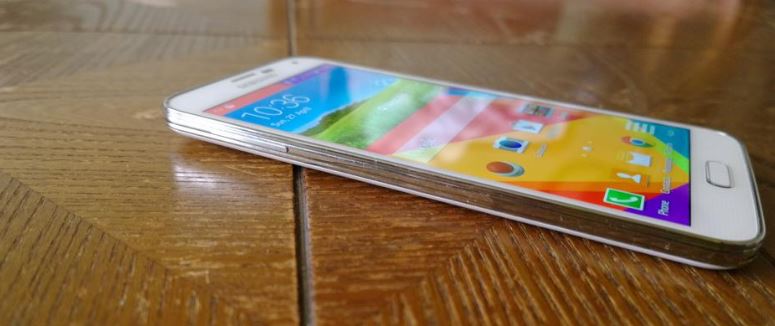 Below are the specific topics we cover in this material today:
If you are looking for solutions to your own #Android issue, you can contact us by using the link provided at the bottom of this page, or you can install our free app from Google Play Store.
When describing your issue, please be as detailed as possible so we can easily pinpoint a relevant solution. If you can, kindly include the exact error messages you are getting to give us an idea where to start. If you have already tried some troubleshooting steps before emailing us, make sure to mention them so we can skip them in our answers.
---
Problem #1: Galaxy S5 losing contacts | Galaxy S5 not sorting contacts properly
Sir. My Samsung Galaxy S5 is randomly losing phone numbers. I don't know how many that I have lost but I have discovered at least 10 numbers that are just missing. I can scroll thru my call log and as I reach a number it will have the contact person's name and right in front of my eyes the name will change to "unavailable" and leave only the number.  Another quirk is, I list all of my doctors name as Dr whoever and they always show up in the directory under "D"  because I have my settings to list "first names first."  Three of the numbers that are missing are Doctors numbers and although I still have some doctors numbers under "D" in the directory, when I add a lost Doctor's number such as Dr Manuli or Dr Morgan, it goes under the directory listing of "M" and my settings all are still set to go with "first names first." I am baffled as to why these issues are happening.  Thanks. — Reggie
Solution: Hi Reggie. Phone numbers and other related details are normally stored in the Contacts app so make sure that you wipe the cache and data of this app first. To do that, follow these steps:
Go to Settings apps and tap it.
Tap on Applications.
Tap on Application Manager and click on All section
Find the Contacts app and tap it.
You should see multiple buttons like Force Stop, Uninstall updates, Clear cache and Clear Data.
Tap Clear Cache.
Tap Clear Data.
Keep in mind that tapping on Clear Data button is the virtual equivalent of removing and re-installing the app. Make sure that you create a backup of your locally saved contacts before doing this procedure.
You can do the same exact steps if you're using a third party app that handles your contacts.
Problem #2: Solutions to Galaxy S5 slow performance issue
Hi there! I was hoping you could help me with my Galaxy S5. I've had it for a little over a year, but I got it pre-owned from MobileComm, a phone store. It is an unlocked AT&T phone, but I'm using T-Mobile for service. It's got 16GB internal and 16GB external storage. I still have a couple Gigabytes open on the internal, and 10 on the external. I've moved most of my apps to the SD card.
So here's the problem. It lags out on almost all input. At least 2 seconds before it registers any touch. It also freezes and is slow on small apps, like Twitter and even FB Messenger. I can't even use Snapchat. It's about 20 times slower than my sister's iPhone 6.
But games are usually okay. Like Clash of clans or a car racing game.
I reset the cache once a week, but it doesn't seem to help. It's gotten so slow I've been looking for a new phone (OnePlus 3).
What are your thoughts? Thanks! — Peter
Solution: Hi Peter. Slow performance issue on a smartphone can be due to software or hardware issues so your first task is to narrow down the cause. In Android troubleshooting, a simple rule is thumb is followed — if software solutions have been exhausted, you can assume that hardware is to blame. That said, you must focus all troubleshooting to checking for software issues.
Boot the phone to safe mode
Since you've been regularly cleaning the system cache, the next logical step is to see if an app is to blame. This can be done by booting your phone in safe mode. Here's how:
Turn the device off.
Press and hold the Power key.
When 'Samsung Galaxy S5′ appears on the screen, release the Power key.
Immediately after releasing the Power key, press and hold the Volume down key.
Continue to hold the Volume down key until the device finishes restarting.
Safe mode will display in the bottom left corner of the screen.
Release the Volume down key when you see Safe Mode.
Keep in mind that safe mode can't tell you what particular app is being problematic. It merely shows you if one of the third party apps on the device is causing the issue. If the issue won't occur while safe mode is enabled, you definitely need to uninstall apps until the issue is gone.
Reformat the SD card
If the issue remains even when you boot your S5 in safe mode, the next step is to reformat your SD card. A poorly optimized storage device is one of the common reasons for most slow performance issues. Since you mention that most of your apps are moved to the SD card, making sure that this storage device is working fine is paramount. Make sure to reformat the SD card via the S5 and not other devices.
Install updates
We're assuming that you're running official software only and that your phone is not rooted. If it's the opposite, that is, this device is rooted and runs custom ROM, you must make sure that everything is updated. For unmodified phones, updates can be downloaded via software update notifications from your carrier as well as from Google Play Store.
Wipe the phone clean via Factory reset
Finally, if nothing appears to improve the situation, you must do a factory reset so you can eliminate existing bugs as well restore all software settings back to their known, working default state. This is also the last thing that you can do on your end. If nothing changes after you factory reset the device (and without the apps), then you can assume that the reason for the lag or slow performance is hardware in nature. You must find a way to have the phone replaced.
To factory reset your phone via hardware buttons (recovery mode), follow these steps:
Power down the Galaxy S5.
Press and hold the Volume up button, the Home button, and the Power button together until you see the Android on screen.
Use Volume down to highlight the wipe data/factory reset option and press the Power button to select it.
Use Volume down again to highlight Yes – delete all user data and press Power to select it.
Use the Power button to select Reboot system now.
When the S5 restarts it should be completely wiped and ready to set up again.
Problem #3: Tethering not working on Verizon Galaxy S5 when connected to another network
My name is Ramshad, and I own a Samsung Galaxy S5. The thing is the S5 is a Verizon CDMA 4G phone. I bought it from a friend of a friend. When I got the phone, it was in such a way that I was able to use SIM cards from other network providers in it. I don't know how or when he did that. I use a different SIM card from a network provider on the phone, which is not from Verizon. Now, I'll come to my question. I can't turn on any of the tethering. Neither the USB nor the Bluetooth nor the wifi Hotspot turns on. When I turn on the the USB/Bluetooth tethering, it says "Either MDN OR ICCID is invalid." Is there some way to make the tethering work? And I asked one of my friends, who works at a mobile phone service center, to root this phone as he did to the old Samsung S4 I had. But he said he won't do it because there's an 80% chance that the phone might die. The phone runs on Android 5.0. You guys think that the risk is that high? Hope I'll get answers. Thank you. — Ramshad
Solution: Hi Ramshad. Tethering or sharing of internet connection bandwidth (usually via mobile data connection) to other devices is a value added service for most carriers.  This means that your account with your carrier must permit this service in the first place. If your current carrier does not offer this service, or if it's not included in your subscription, tethering will not work. There's also a chance that the device operating system itself, which still runs a Verizon firmware, may not allow it.
We are not sure if there's a third party app that can circumvent carrier-imposed restriction for mobile data connection sharing. If there is, you may also have to root the phone before you can install it. Rooting the phone has its risks but we don't think it will brick the phone for good. However, flashing a non-official firmware may permanently transform your phone into an expensive paperweight. If your main concern is to enable tethering, we don't think software modification is worth the risk. Before you proceed with this procedure though, make sure that you contact your carrier (where you get the SIM card from) to confirm with them if tethering is allowed on your account.
Problem #4: Galaxy S5 Bluetooth stops working properly after Marshmallow update
First off I have tried all of the online troubleshooting solutions but none seemed to fix my Bluetooth issue on my Samsung S5. Here it is. So I upgraded to Marshmallow a few months  back. I've  noticed a lot of changes with my phone. Some I have grown to look over but my main issue is my bluetooth keeping switching on and off and it won't allow me to turn it off or on. To top it off, I went to application manager to see if I can do it there but my bluetooth isn't in application manager. It's not there, which is strange. Needless to say my bluetooth isn't working, cant connect because it won't say on or off. So now I keep having the bluetooth sign flashing on and off and I can't seems to fix it.
Also, I keep getting the message flash on the bottom of my screen "unable to download at this time." I try all of the cached clearing and stuff and it's still there.
Please please help me. Thanks! Looking forward for your response. (I hope this was clear enough. please feel free to respond asking me anything that can be of aid in fixing these issues.) — Sherifa
Solution: Hi Sherifa. There are four potential solutions that you can do if you encounter issues after a major Android update:
wipe the cache partition
factory reset.
install app updates.
uninstall incompatible apps
If wiping the cache partition did not help fix the problem, make sure that you follow it up with a factory reset. Once you've factory reset the device, observe it for a few hours so you can check how bluetooth function works. Make sure that you don't install anything during this period. If bluetooth works fine with the clean version of Marshmallow (by the way, we are expecting that this is an official Marshmallow version, not a manually flashed one), then the problem may had been caused by a bad app or an unknown operating system glitch.
The third solution in the list says to install app updates and we mean exactly that. The goal is to ensure that ALL apps you install are compatible with Android Marshmallow. Keep in mind that incompatible apps can lead to conflicts that can manifest in all sorts of problems.
Should the bluetooth problem returns after installing your apps, do a trial-and-error identification by removing apps one by one and observing the phone.
Problem #5: Galaxy S5 screen not working and remains black
Okay, so I was on the default News/Media app on my Galaxy S5 when the app completely crashed on me. I could not do anything at all. I could not use homepage, reload, go back, etc, nothing. So I hit the power button. I didn't hold it, I only just pressed it so the screen would go off, but phone would still be on.
That was probably a mistake as now I can't even get back on my phone. It is just a black screen. the notification light still works, the two light buttons at the bottom still work, but there is no screen whatsoever. The phone is still on.
I've tried everything, I've plugged it into my charger again, I've taken both my sim card and my battery out, I've tried different start ups. Nothing really works, was wondering if you could potentially help. Cheers. — Ben
Solution: Hi Ben. If unplugging the battery and leaving it disconnected for at least 30 seconds did not power the phone back on, the most likely issue is a bad screen. Try to check if you can boot the phone in alternate modes. If you can do that, then the screen is not malfunctioning. However, if the issue remains even after you tried all hardware button combinations, you need to have the screen checked.
Here are the steps on how to boot your phone to other modes:
Boot in Recovery mode:
Charge the phone for at least 30 minutes.
Press and then hold the Home and Volume UP keys, then press and hold the Power key.
When the Samsung Galaxy S7 shows on the screen, release the Power key but continue holding the Home and Volume Up keys.
When the Android logo shows, you may release both keys and leave the phone be for about 30 to 60 seconds.
Using the Volume Down key, navigate through the options and highlight 'wipe cache partition.'
You can either wipe the cache partition or do a factory reset when in this mode.
Boot in Download Mode:
Charge the phone for at least 30 minutes.
Press and then hold the Home and Volume DOWN keys, then press and hold the Power key.
When the Samsung Galaxy S7 shows on the screen, release the Power key but continue holding the Home and Volume DOWN keys.
Wait until the Download screen appears.
If you can boot the phone in download mode but not in other modes, that means that your only way out may be to flash a stock or custom firmware.
Use Google to look for a guide on how to do it.
Boot in safe mode:
Charge the phone for at least 30 minutes.
Press and hold the Power button.
Once the 'Samsung Galaxy S7' logo appears, release the Power key and immediately press and hold the Volume Down button.
Continue holding the button until the phone finishes rebooting.
Once you see the text "Safe mode" at the bottom left corner of the screen, release the Volume Down button.
Problem #6: Refurbished Galaxy S5 stuck in T-Mobile logo screen
I recently bought a refurbished Samsung Galaxy S5 from Woot. I've only had it a few days. It has not been dropped or near water. Two days ago, I added several apps to the phone, but did not experience any problems with the phone yesterday. This morning, I got a message saying "Unfortunately, Unified Daemon…" something something (basically it's not working). So I tried to do a Google search to look up how to fix that error. I kept getting more messages about my contacts not working and a couple other things not working.  So I decided to just reboot the phone and see if that worked. The phone turned off. When I turned it back on, however, I started to get the T-Mobile jingle, but it stopped mid-jingle, and then seemed to attempt to load up. It did this for 10 minutes, but wouldn't go to the start screen.  I tried pushing the power button, not releasing it, so it would turn off again, but it wouldn't.  I eventually had to take the battery out.  It did the same thing when it started up. I tried taking my memory card out and start up again. It did the same thing. Let me know if you can help. Thanks. — Cj
Solution: Hi Cj. It appears that your phone no longer boots up normally. This is a scenario that happens almost always if something goes wrong after modifying the software. We suggest that you try to go to recovery mode and wipe cache partition or do a factory reset. If that won't work, you can also try to manually flash a stock firmware via Odin. But if this device is covered by a replacement warranty, we say the best thing that you can do right now is bring it back to the store.
---
Engage with us
If you are one of the users who encounters a problem with your device, let us know. We offer solutions for Android-related problems for free so if you have an issue with your Android device, simply fill in the short questionnaire in this link and we will try to publish our answers in the next posts. We cannot guarantee a quick response so if your issue is time sensitive, please find another way to resolve your problem. 
If you find this post helpful, please help us by spreading the word to your friends. TheDroidGuy has social network presence as well so you may want to interact with our community in our Facebook and Google+ pages.