Text messaging and calling are the most basic function of a mobile phone. High-end smartphones like the new Galaxy S22 shouldn't have issues with these services but it seems like some users have some problems with them.
The thing is that issues like that cannot only be blamed on the phone because it's always possible that they're caused by other factors.
But as one of the owners of this great device who are having issues calling or receiving text messages, you will surely be disappointed.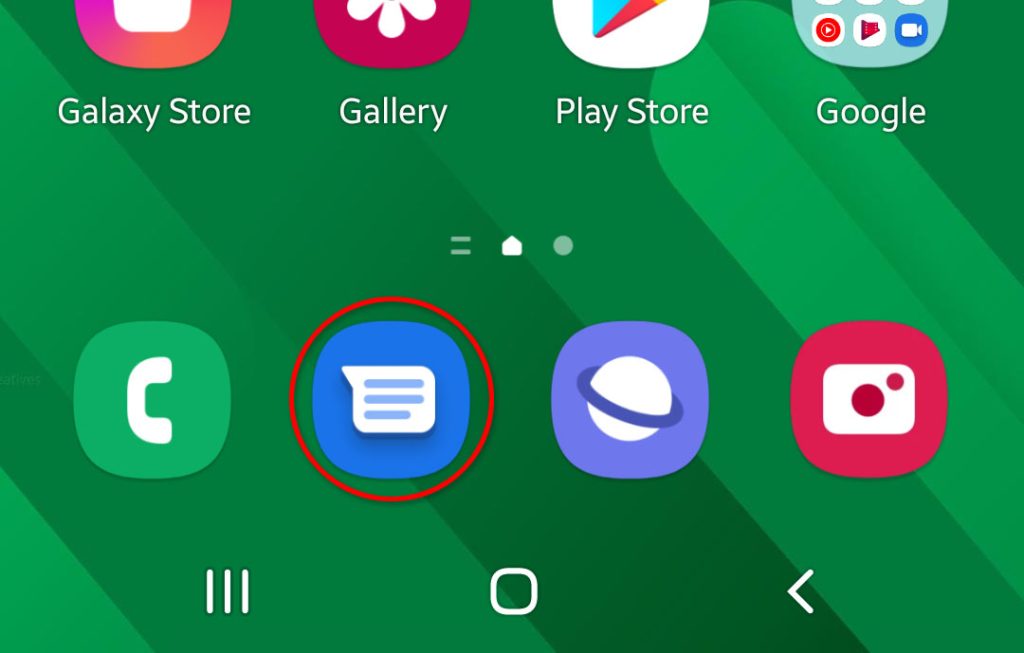 Common causes of phones not receiving messages
For you to be able to understand why this problem occurs, here are some of the most common causes why a phone can't receive text messages.
Connection to tower becomes idle
It happens so often that the connection of your phone to the tower has gone idle especially if it's been a while since you used your phone for something.
So when you send text messages, they might fail, or you might not be able to receive messages on time.
Fortunately, it's actually easy to fix this issue and you don't have to do much for your phone to work again.
Minor firmware issue or glitch
It is also possible that your phone has encountered some pretty minor glitches or issues that affected the wireless functionality.
Most of the time, this can be fixed by simply rebooting your phone, but we suggest you do the forced restart as it's more effective.
There's an issue with the messaging app
Another possibility you have to look into is that the default messaging app you're using might have encountered some problems.
So you also need to troubleshoot it because the problem can be pretty minor that you simply have to force stop the app and reopen it.
Network service issue in your phone
If incoming messages don't get received, it's possible that some wireless services in your phone have problems.
But even if that's the case, you really don't have to worry so much about it because you can actually fix it.
However, you'll have to do a more general troubleshooting procedure that also covers Wi-Fi, Bluetooth and mobile data. Anyhow, it's effective and that might be the ultimate solution to this problem.
Account and network issue
Of course, you cannot discount the fact that it might be an issue with your account or there's an outage in your area.
For this though, you will have to call the tech support of your service provider so they can check your account as well as the network.
If it's an account problem, then it might be fixed over the phone, but if it's a network problem, you might have to wait for several minutes or an hour before it's fixed.
Fixing Galaxy S22 that can't receive SMS
Basing on the possibilities mentioned above, here are the things you need to do to try and fix your Galaxy S22 that can no longer receive text messages...
First solution: Enable Airplane mode for a few seconds
If it's the first time you encountered this problem, then don't get alarmed about it as it might be just a pretty minor issue that you can easily fix.
The first thing you need to do is to enable Airplane Mode to disable all wireless services on your phone. After a few seconds, re-enable it to force your device to reconnect to the network.
Here's how it's done:
Step 1: Swipe down from the top of the screen to pull down the notification panel.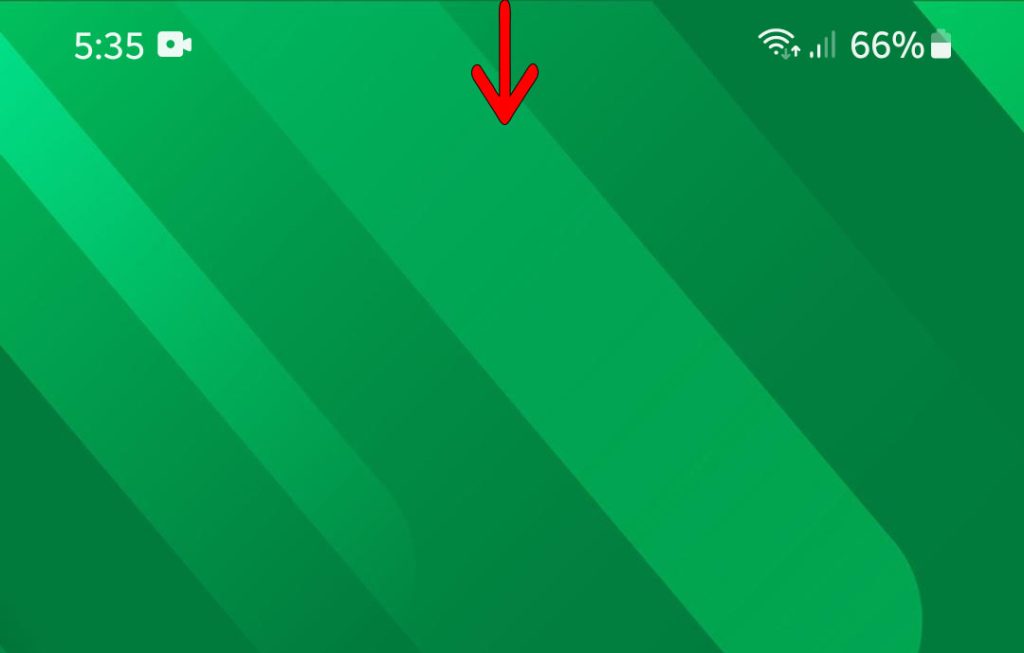 Step 2: Tap the Airplane mode icon to enable it.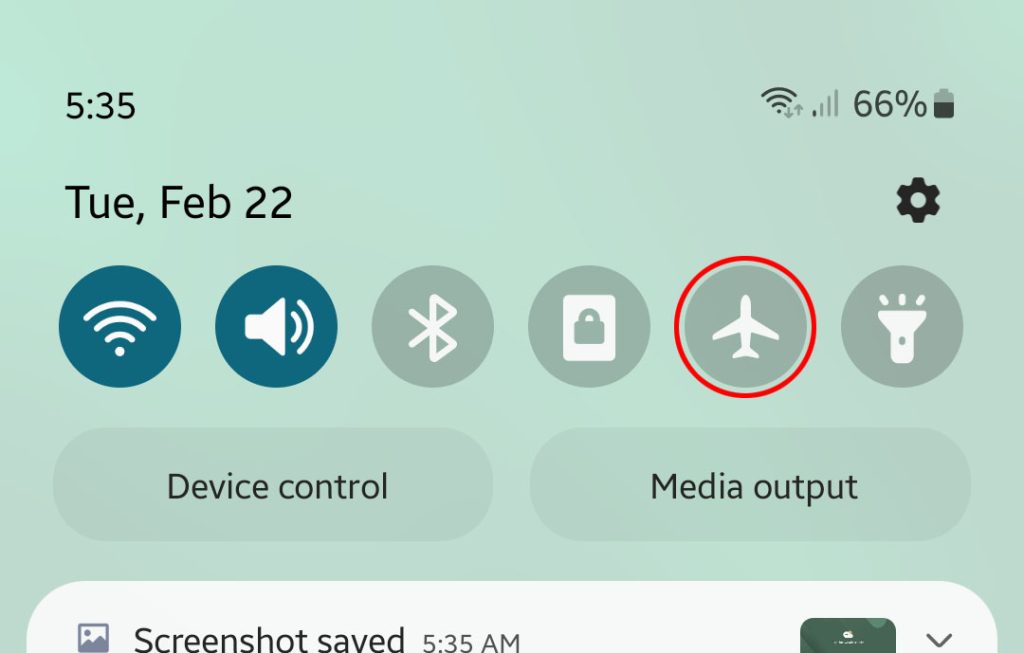 Step 3: After a couple of seconds, tap on it again to re-enable it.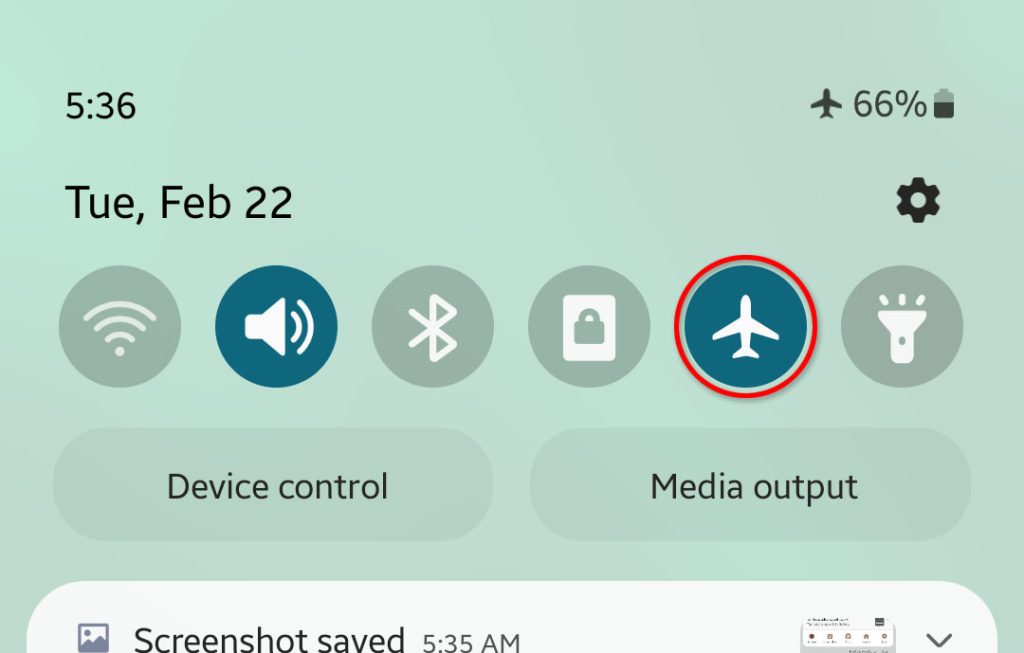 Once you've done that, wait for your phone to get a signal and then try sending a text message to your own number to see if it goes through and if you can actually receive it.
Aside from that, we also suggest to quickly check or re-seat the SIM card as it might only be loose.
Second solution: Force restart your Samsung phone
After doing the first solution and your Galaxy S22 is still not able to receive SMS, then try refreshing its memory by doing the forced restart.
It's a simulated battery removal that also reloads all services and apps. This is how you do it:
Step 1: Press and hold the Volume Down button and the Power key for 10 seconds.
This will trigger your device to shut down and turn back on.
Step 2: When the Samsung logo shows on the screen, release both keys and allow your phone to continue the boot process.
After the reboot, try to see if the problem is fixed.
Third solution: Clear the cache of messaging app
Another quick procedure you should do is to delete the cache of the messaging application you're using. There can be a minor issue with it and this procedure can be enough to fix it.
Here's how:
Step 1: Tap and hold on Messages.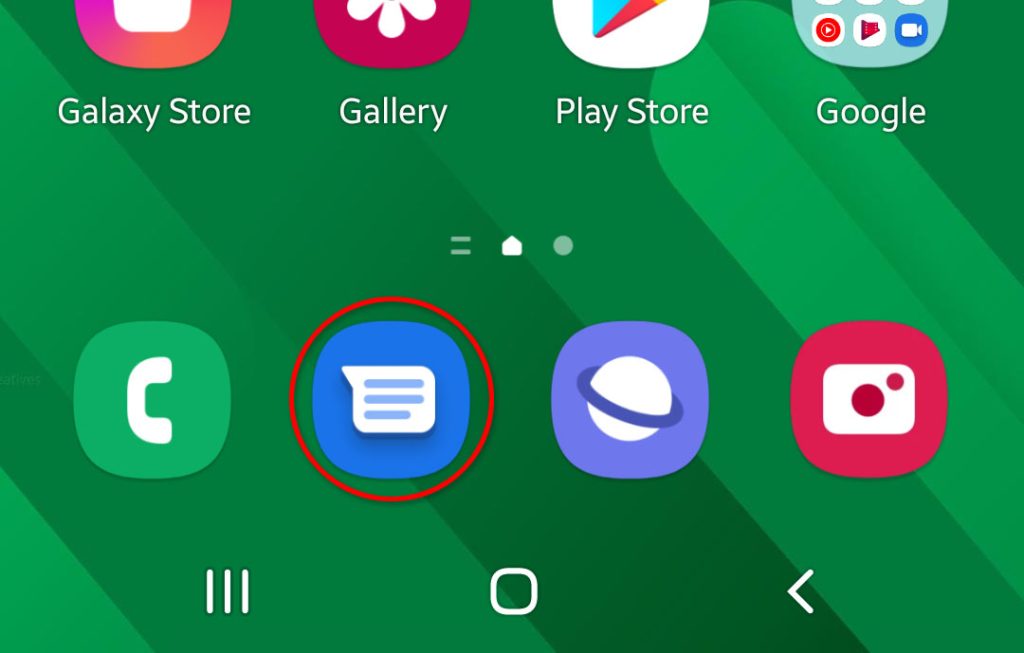 Step 2: Tap the App info icon (represented with lowercase I).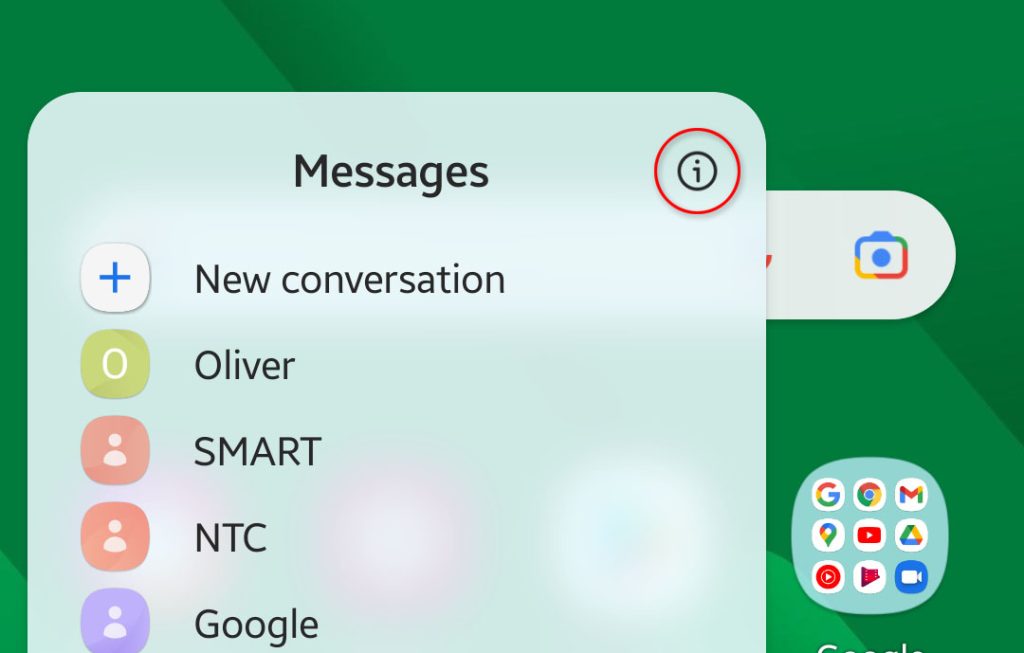 Step 3: Scroll down and tap Storage.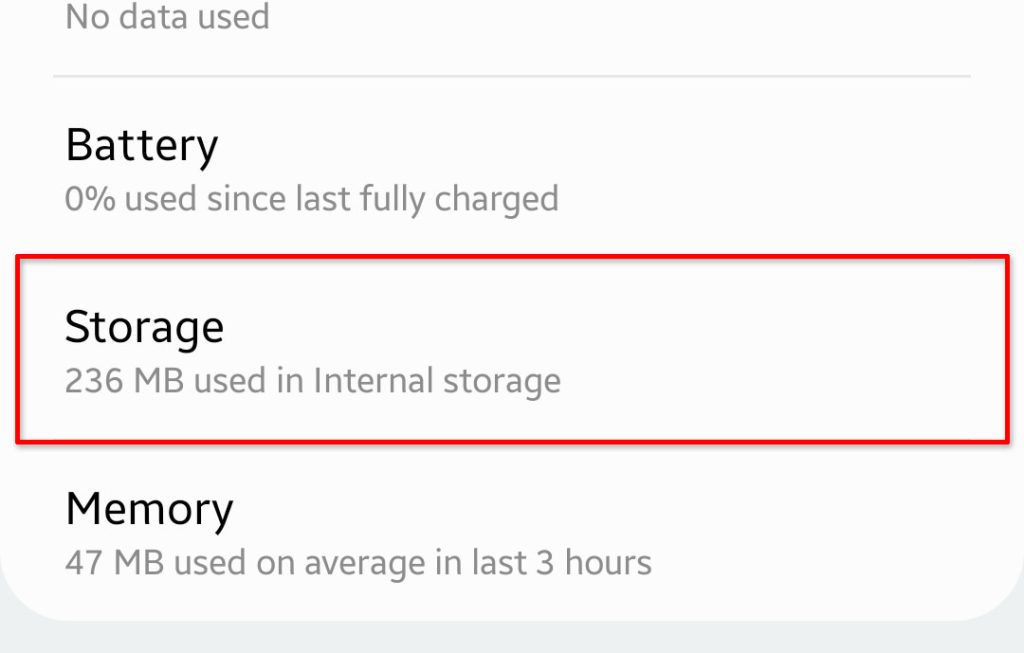 Step 4: Tap Clear cache at the bottom of the screen.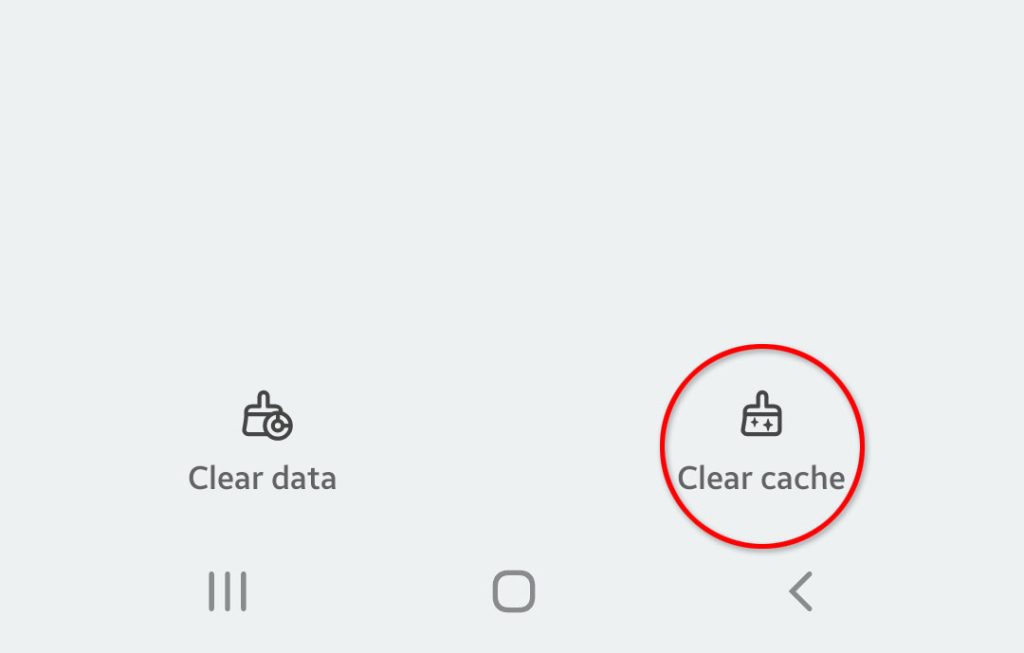 After doing that, tap Messages and try sending and receiving SMS to see if the problem is fixed.
If you have new messages, try to see if they arrived on time.
Fourth solution: Reset network settings
If your Galaxy S22 is still having difficulty receiving texts even after doing the previous solutions, then it's time you reset the network services of your phone to bring them to their default values.
Here's how it's done:
Step 1: Pull up the App drawer and open Settings.
Step 2: Scroll down and tap General management.
Step 3: Tap Reset.
Step 4: Tap Reset network settings.
Step 5: Tap the Reset settings button, and enter your security lock if prompted.
Step 6: Lastly, tap Reset to proceed with the network reset.
After doing this procedure, try sending a message to your number to see if the problem is fixed.
Fifth solution: Call your service provider
After doing the procedures above and your Samsung Galaxy S22 is still not able to receive text messages, then it's possible that the problem is with your account or the network itself.
What you have to do is to call tech support and inquire about the current status of your account. If you have unsettled bills, then that might be the reason why you can't receive SMS.
If it's an outage in your area, then just wait it out and it will be fixed soon.
We hope that this simple troubleshooting guide can help you one way or another.
Thanks for reading!