In this troubleshooting guide, we will show you what to do if Facebook does not update on Galaxy S22.
Facebook app is one of the social media apps that you can download easily on Play Store for free.
But like the other well known apps, there are instances that it won't run smoothly without apparent reason.
More often, application issues on mobile devices are just minor problems and there's nothing to do with the device itself.
Meaning, it is possible that the app itself has the problem, it could be due to corrupt files and data or the app needs to be updated.
So, if you are one of the users affected by this issue, continue reading for this post might help you.
Solution 1: Close Facebook and restart your phone
Since, there is a chance that this is just an app issue, the first thing that you need to do is to rule-out the possibility by closing your Facebook app and restart your phone.
This is just a simple troubleshooting procedure but very effective especially in dealing app issues.
Here's how you do it:
Step 1: Tap the Recent Apps key to view apps that are running in the background.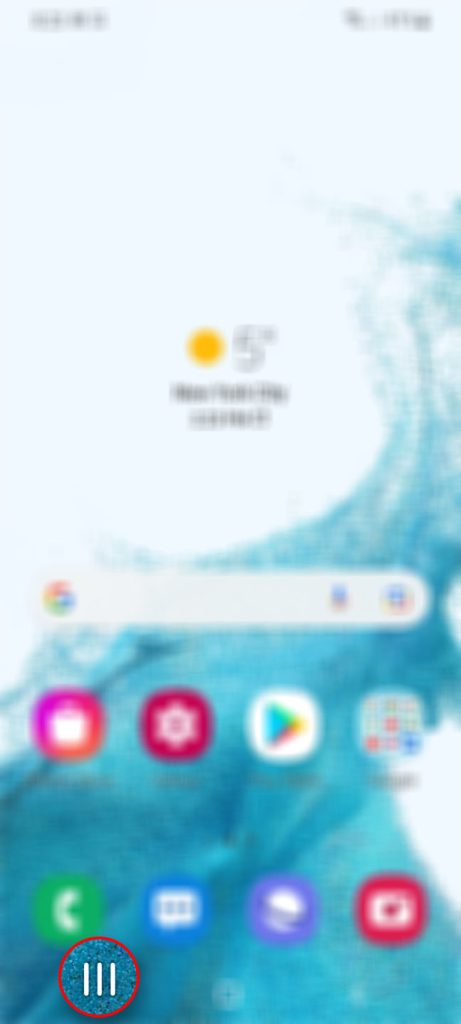 Step 2: Tap Close All to force stop them all at once.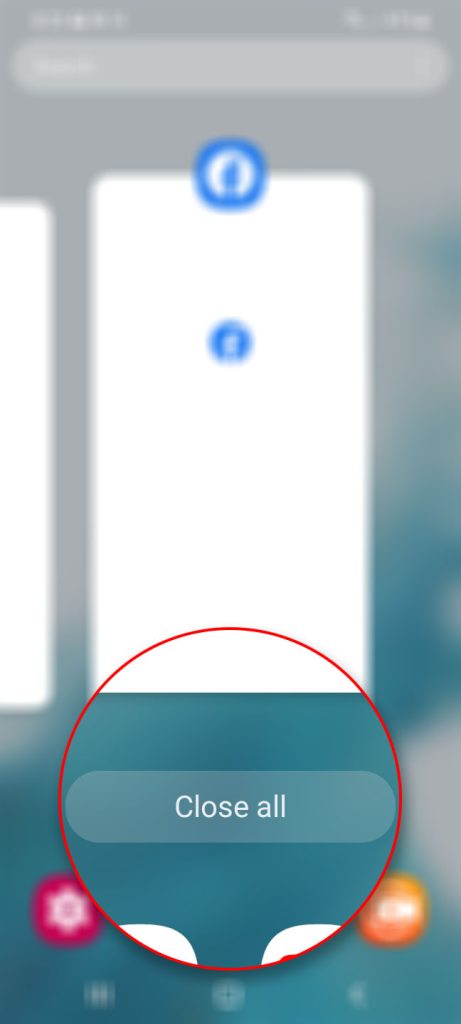 Step 3: To force your phone, press and hold the Volume Down button and the Power key for 8 seconds.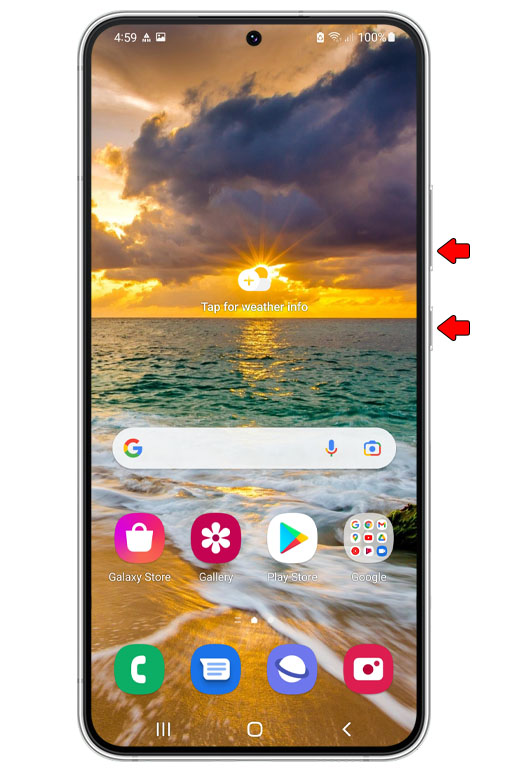 This will trigger your phone to shut down and power back up.
Step 4: When the logo shows, release both keys and wait until the restart is complete.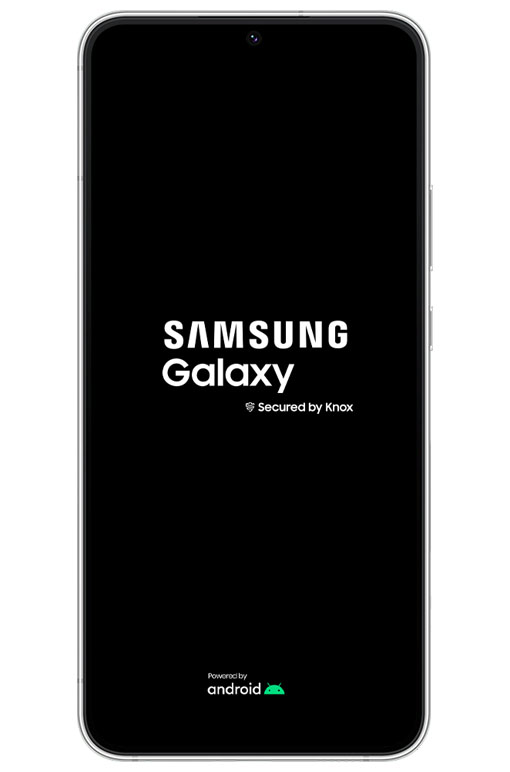 After the restart, open the app and see if the Facebook news feed is already updated. If not, move to the next solution.
Solution 2: Make sure it's not a server issue
Another possibility to consider is that issue like this occur is due to slow internet connection or Facebook server issue.
So, by doing this method we can rule-out all these possibilities and possibly fix it.
Here's how you do it:
Step 1: Swipe down from the top of the screen to pull the notification panel down.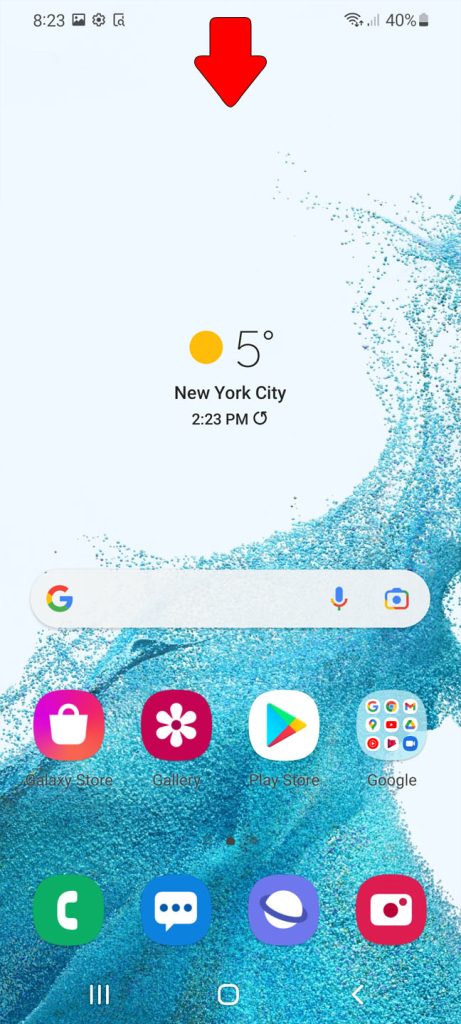 Step 2: Tap and hold on the Wi-Fi icon to open its Settings.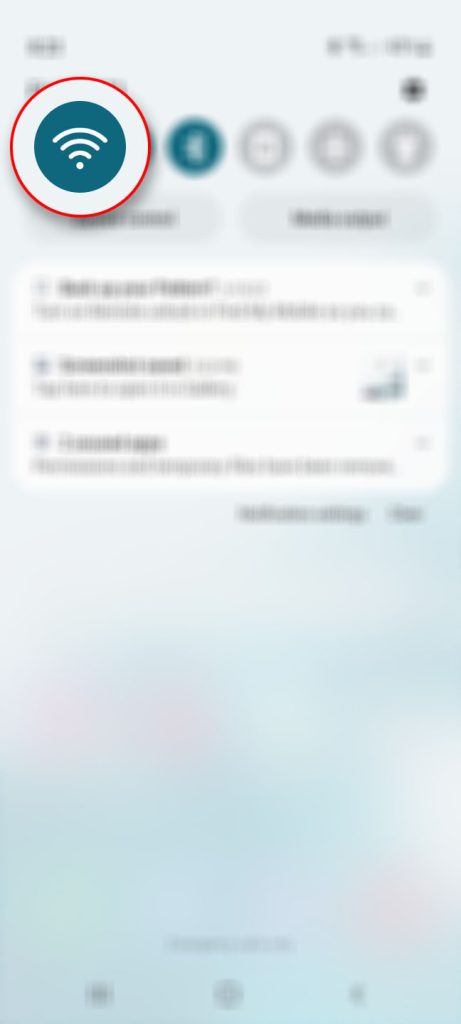 Step 3: Make sure that your phone is connected to your own network.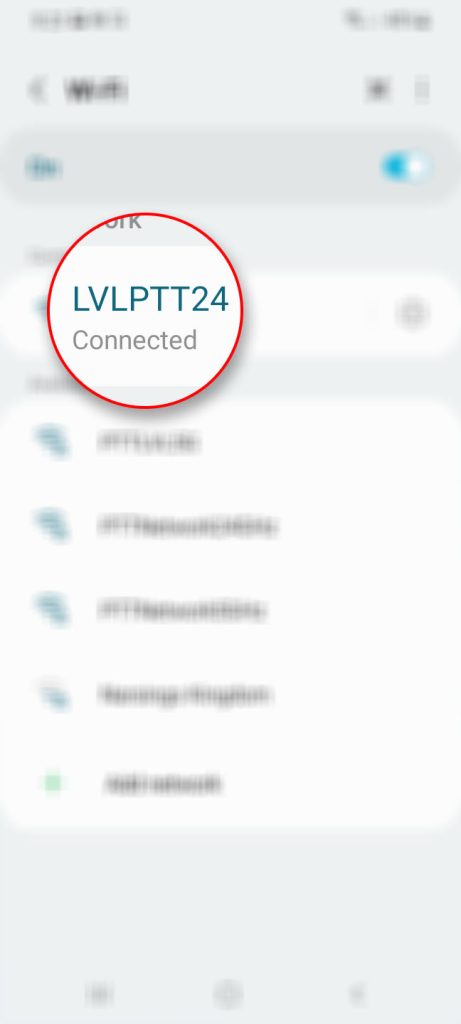 Step 4: You may also try doing speed tests to know if your device is getting the connection it's supposed to get.
Step 5: After doing that, launch a web browser and log on to Down Detector.
Step 6: Search for Facebook and tap on it once found.
Step 7: Now check if there have been a lot of reports in the past couple of hours, or the most common problems reported by other users are the same as yours.
Assuming that there is no server issue but your Galaxy S22 still unable to update your Facebook app timeline, proceed to the next method.
Solution 3: Clear the cache and data of Facebook app
Since, previous procedures are unable to resolve the issue, then all you need to do is to reset your Facebook app.
This method will reset your app by deleting all its stored cache and data. Meaning, we will have to bring back the app to its default configuration so that newer files will be created.
By doing this method, the Facebook news feed preferences will also be also be reset so the problem might be fixed after this.
Don't worry, only the apps cache and data will be erased during the process.
Here's how you do it:
Step 1: Go to the screen where Facebook is located.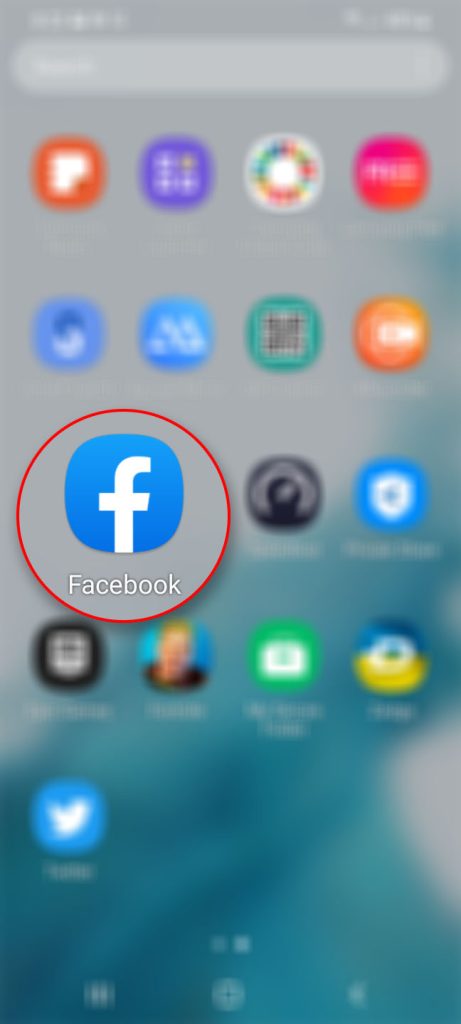 Step 2: Tap and hold on its icon until the Options menu shows.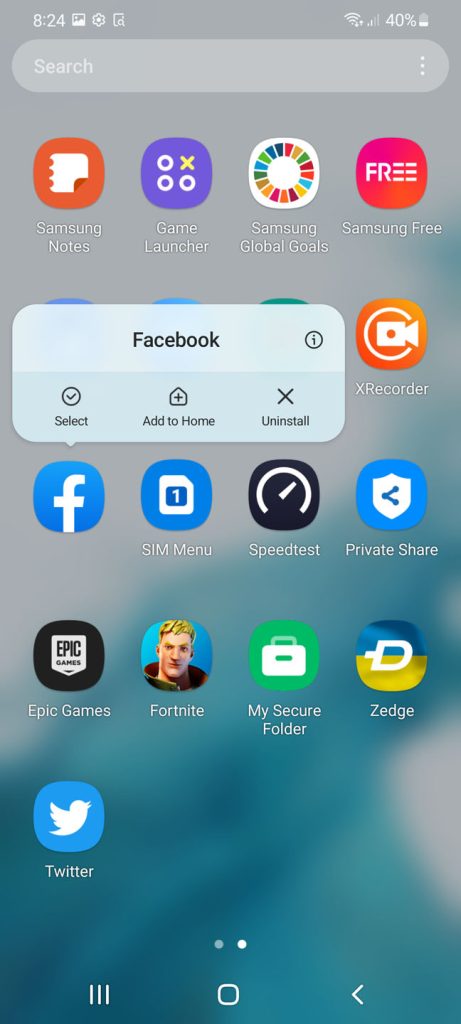 Step 3: Tap the App info icon.
Step 4: Scroll down and tap Storage.
Step 5: Tap Clear cache.
Step 6: Tap Clear data and then touch OK to confirm.
After the app reset, launch app again and see if the Facebook feed already updates and displays timely posts.
Solution 4: Uninstall Facebook and reinstall it
Since, all procedures failed to resolve the issue, then your last resort is to uninstall your Facebook app and reinstall it. Doing this, we can be sure that a fresh version of the app will be downloaded and all files and data are not corrupted or outdated. This is how you do it:
Step 1: Pull up the app drawer and go to the screen where Facebook is located.
Step 2: Tap and hold on its icon until the Options menu shows.
Step 3: Tap Uninstall, and tap OK to confirm.
Step 4: Once the app is successfully uninstalled, launch the Play Store.
Step 5: Search for Facebook.
Step 6: Tap the Download icon and wait until the app is successfully installed.
After you reinstall it, open the app to see if you fix Facebook news feed issues.
When it comes to fixing issues like this, you really don't have to do complicated procedures that will have an impact to the firmware.
Instead, these procedures alone will be enough to fix the issue.
We hope that this troubleshooting guide can be helpful.
Have a great day!