In this troubleshooting guide, we will show you what to do if the Galaxy S21 Messages keeps stopping. Basically, there are a few procedures you have to do to determine why the app crashes and how to fix it. So continue reading to learn more about it. 
Messages is your Galaxy S21's default text messaging application. It's a core app so it comes pre-installed. Apps like this should work without a hitch, but there seems to be some users who have encountered issues with it.
Of course, when the app crashes, you can no longer use it properly so you may not be able to send and receive text messages. But most of the time, such a problem is not really serious. You may be able to fix it by yourself by doing a couple of solutions. With that being said, here's what you should do:
First solution: Force close Messages and do the Forced Restart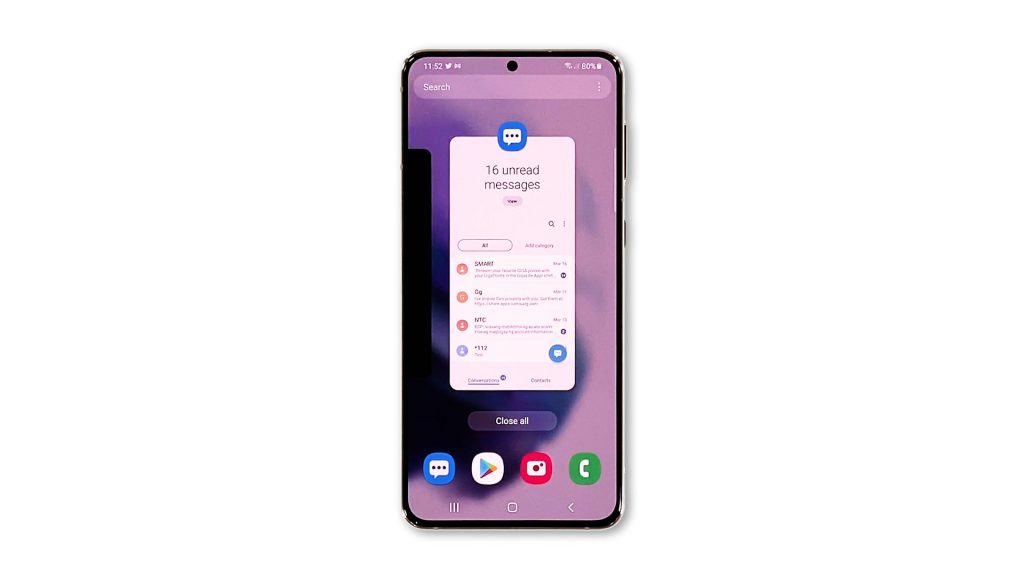 When it comes to fixing problems like this, the first thing you have to do is to close the app that's having some issues and then refresh the memory of your phone. If it's just due to a minor app or firmware problem, then this should be enough to fix it. Now here's how you do that:
Tap the Recent Apps key to view the apps that are running in the background.
Tap Close All to force stop them all at once.
Now press and hold the Volume Down button and the Power key for 8 seconds. This will shut your phone down and power it back up.
When the logo shows, release both keys and wait for the boot process to finish.
After the reboot, open Messages and try sending a text message to your own number to see if the problem is fixed.
Second solution: Clear the cache and data of Messages app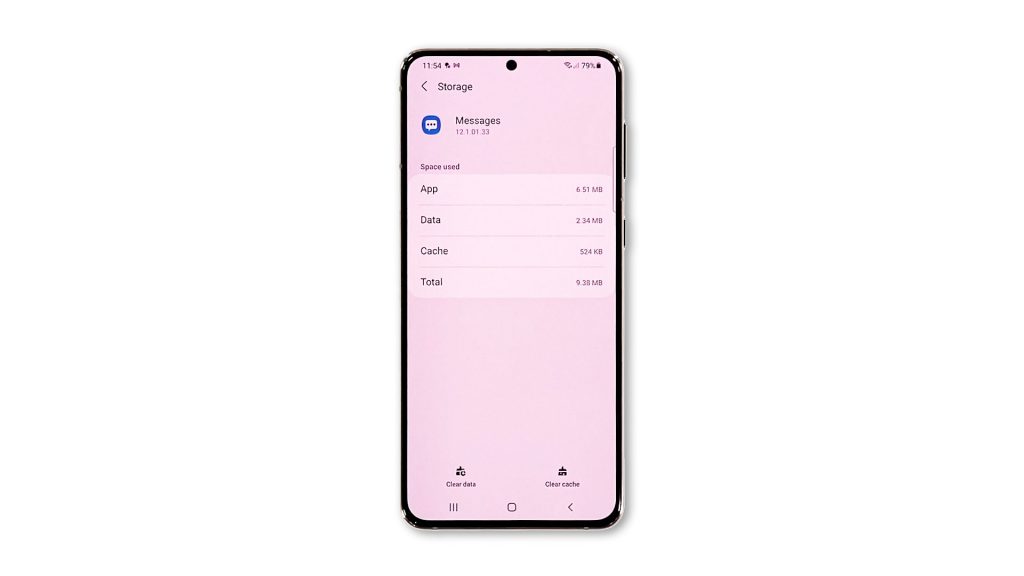 If the first solution fails, then what you have to do next is to troubleshoot the app itself. Most of the time, an app problem like this can be fixed if you reset the app in question. It means that you need to clear its cache and data. It will bring Messages back to its default configuration as well as replace its cache and data files.
To do so, pull up the app drawer and tap the Samsung folder.
Tap and hold on the Messages icon until the Options menu shows.
Tap the App info icon.
Scroll down a bit and tap Storage.
Tap Clear cache first.
Now tap Clear data, and touch OK to confirm.
After doing that, launch the Messages app and try making phone calls. If the problem continues, then move on to the next solution.
Third solution: Check for a available firmware updates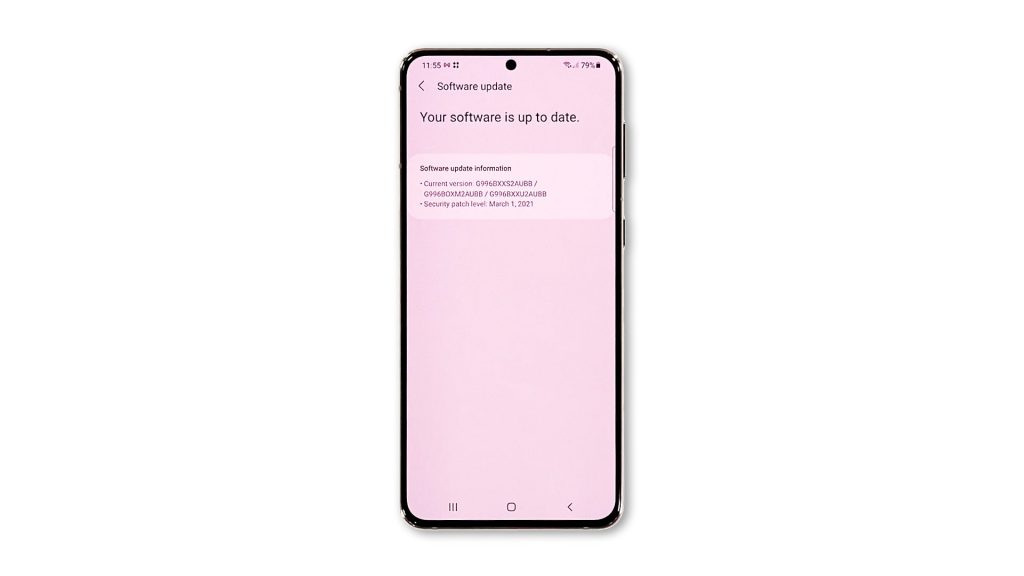 Assuming that the first and second solutions failed to fix the problem, then it's probably an issue with the firmware. Core applications are often updated together with the firmware. Thus the next thing you have to do is to check if there's an available update for your device. Here's how you do that:
Open Settings, and scroll all the way down.
Find and tap Software update.
Tap Download and install to check for a new update.
If there's a new firmware update, then take a little time updating your phone. After that, open Messages to see if it still crashes, because if so, then the next solution will fix it.
Fourth solution: Reset all settings on your phone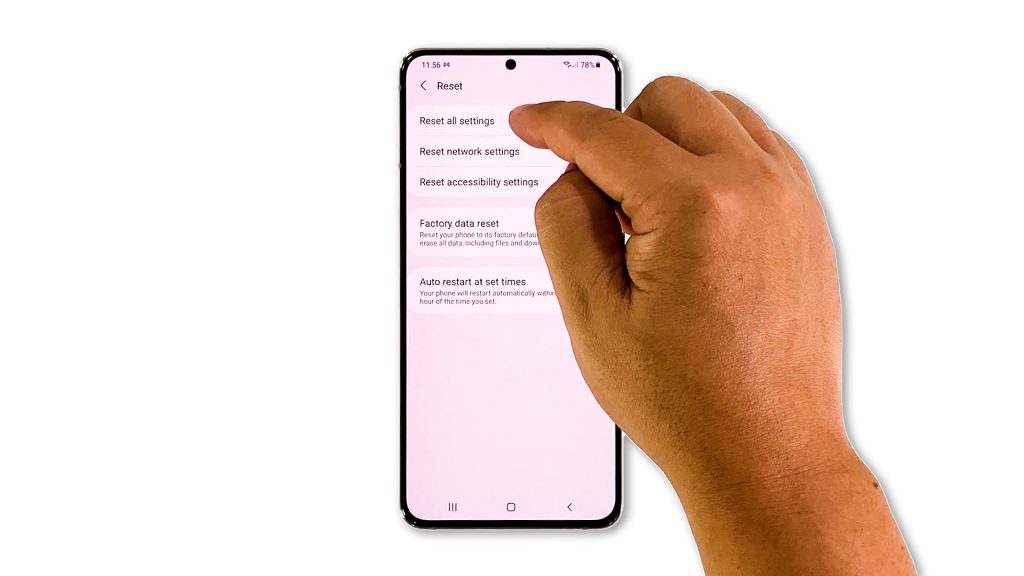 While a factory reset can fix this problem, there's a minor reset you can use that will also fix the problem but not delete any of your files, and that's to reset all settings. There's no need to backup your files and data, but we always suggest you do that from time to time just to be safe.
To fix the Messages app that keeps crashing, follow these steps:
Open the Settings app on your phone.
Scroll down and tap General management.
Tap Reset to view the reset options.
Tap Reset all settings.
Tap Reset settings to proceed.
If prompted, enter your security lock.
Tap Reset to reset the settings of your Galaxy S21.
Your phone will reboot to complete the settings reset. But after that, you can use Messages to send and receive text messages.
And that's what you need to do if the Galaxy S21 Messages keeps stopping. We hope that this troubleshooting guide can help you one way or the other.
Please support us by subscribing to our YouTube channel. Thanks for reading!
ALSO READ: