One of the reasons why the #Samsung #Galaxy S7 Edge (#S7Edge) can easily beat any flagship device in the market today is because of its microSD card slot, which allows users to expand external storage for up to 200GB. While the manufacturer left out one critical feature, Adoptable Storage, the fact that you can store that much data on your phone is already good news. Besides, somebody already found a way how to enable Adoptable Storage without messing the permissions in the phone.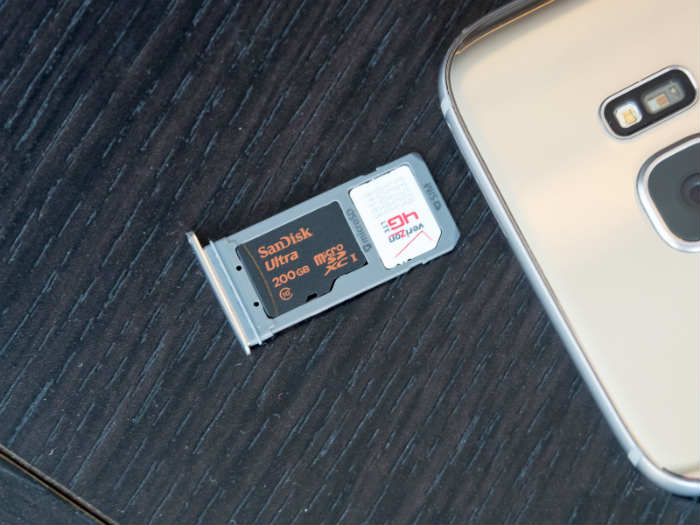 One of the most common reasons why a microSD card can't be detected or recognized by the phone is when it's corrupt. The fact is it is more likely for the SD card to get corrupted than damaged as manufacturers nowadays are already making really durable SD cards that would last for years.
In this post, I will tell you what to do in case your S7 Edge won't read from your SD card or if it won't recognize it. I will provide instructions on procedures that you need to do in a bid to fix the problem with low collateral damage.
Before anything else though, for our readers who have other issues, make sure you visit our troubleshooting page as we've already solved a lot of issues with this device since it was released earlier this year. Try to find issues that are similar to yours and use the solutions and/or troubleshooting procedures we suggested. In case you need more help, do not hesitate to contact us by completing our Android issues questionnaire. We'll get back to you as soon as we can but please give us detailed information about the problem.
Troubleshooting Galaxy S7 Edge that can't read the SD card
It's easy to determine whether the microSD card is just corrupt or totally damaged but you can't know that without doing some necessary procedures.
Step 1: Reboot your phone first
If it's the first time the phone failed to read from the microSD card, don't do anything yet. Instead, reboot your phone and see if it can detect and read the card during boot up.
System crashes will also result to phone not being able to read the external storage. This has happened a lot in the past and some S7 Edge users are currently bugged by it. That is the reason why you need to reboot your phone first as you might be dealing with a firmware crash issue and not necessarily an SD card problem.
Step 2: Unmount the SD card, clean its interface, then remount
Should the problem remain after the reboot, then try to remove the microSD card and using a dry, clean cloth and wipe its interface or receptors. There are times when they get corroded and won't conduct properly. As a result, the phone may not be able to read from the card.
The thing is even the simple unmounting and remounting will force the phone to detect the external storage and take time to read from it. So, it's really very helpful to do this step after the reboot.
Step 3: Let your computer / laptop read the SD card
If your device is still incapable of reading the microSD card it used to read before, then you need to probe further to know if it's a problem with the card or your phone and there's no better way to do that than to let your laptop or computer read the card.
Computers can easily read removable devices even those that have issues. So, to know if the problem is the card or the phone, let your laptop or computer check it for you.
If the card is corrupted and the computer can't read from it, you'll immediately be prompted whether to reformat it or not. However, if it can be read and files can be accessed from it, then grab the opportunity to back them up just to make sure they won't be deleted.
Once you've backed up your files, try to reformat the card using FAT32 and remount it to your phone. If the phone still refuses to read from it, then there could really be a problem with it.
Now, to probe if the phone is the issue, try to use a different SD card that know works. Mount it on your phone and if it won't read from it, then double check there's nothing blocking the receptors inside.
Step 4: Get the phone repaired or buy a new SD card
If the phone works fine with other SD cards but not the one you were using, then it's time to buy a new one. I understand you may not been able to backup your data but you don't have much of a choice.
On the other hand, if the phone cannot read from other SD cards as well, then the issue might be with the phone. Therefore, you need to have a technician take a look at your device but before you actually do that, you need to reset your phone not just to rule out the possibility that it's a firmware issue but to also delete all your personal information.
Turn off your Samsung Galaxy S7 Edge.

Press and then hold the Home and Volume UP keys, then press and hold the Power key.

NOTE

:

It doesn't matter how long you press and hold the Home and Volume Up keys, it won't affect the phone but by the time you press and hold the Power key, that's when the phone starts to respond.

When the Samsung Galaxy S7 Edge shows on the screen, release the Power key but continue holding the Home and Volume Up keys.

When the Android logo shows, you may release both keys and leave the phone be for about 30 to 60 seconds.

NOTE

:

The "Installing system update" message may show on the screen for several seconds before displaying the Android system recovery menu. This is just the first phase of the entire process.

Using the Volume Down key, navigate through the options and highlight 'wipe data / factory reset.'

Once highlighted, you may press the Power key to select it.

Now highlight the option 'Yes — delete all user data' using the Volume Down key and press the Power button to select it.

Wait until your phone is finished doing the Master Reset. Once completed, highlight 'Reboot system now' and press the Power key.

The phone will now reboot longer than usual.
CONNECT WITH US
We are always open to your problems, questions and suggestions, so feel free to contact us by filling up this form. This is a free service we offer and we won't charge you a penny for it. But please note that we receive hundreds of emails every day and it's impossible for us to respond to every single one of them. But rest assured we read every message we receive. For those whom we've helped, please spread the word by sharing our posts to your friends or by simply liking our Facebook and Google+ page or follow us on Twitter.