Hey guys. In this post, I will guide you on how to troubleshoot a #Samsung Galaxy S7 Edge (#S7Edge) that has a frozen or unresponsive screen since many of our readers contacted us about this problem. The fact is we've already addressed this issue a few times in the past but then again we believe that every issue is unique as they may have different triggers.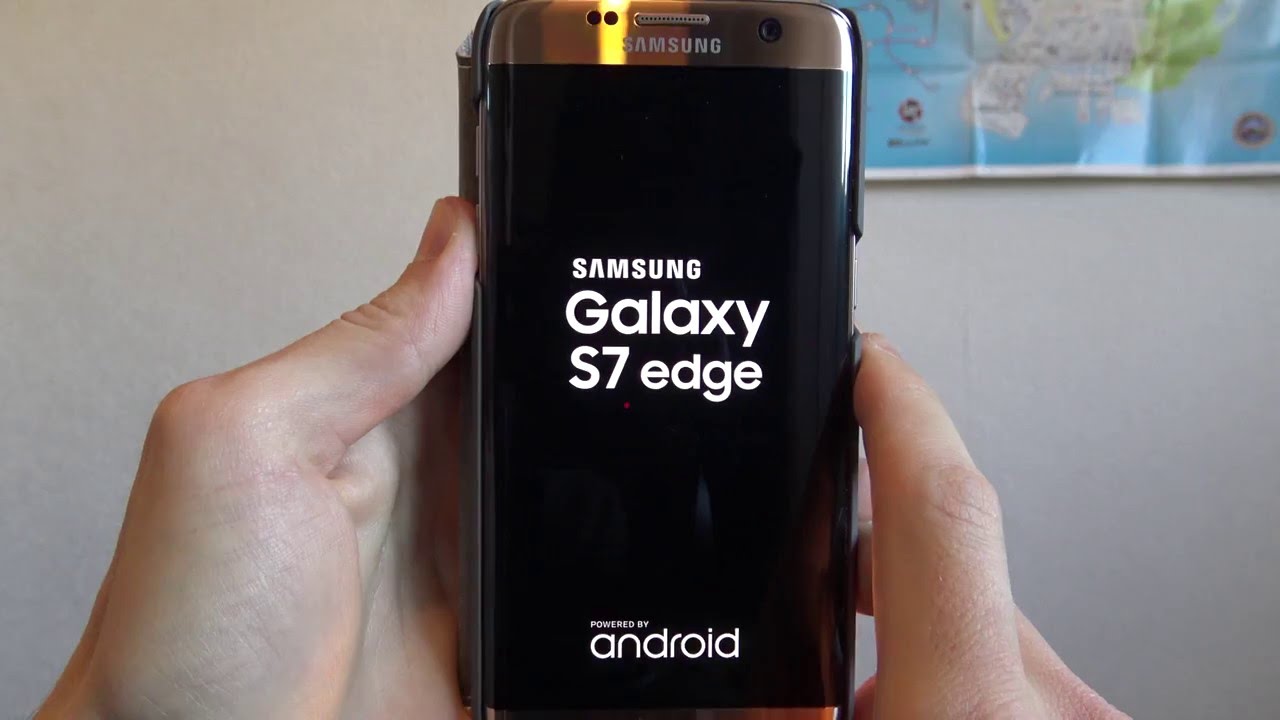 I would also want to use this opportunity to educate our readers about this problem and how to deal with it in case it will occur in the future. Just because you have a different concern doesn't mean the procedure we present here won't be useful to you. Take time to read this post as I know you'll find it useful now or in the future.
As to our readers who have other concerns, make sure you drop by our S7 Edge troubleshooting page for we have already addressed hundreds of issues with this device. Odds are that there are already existing solutions for your problem and all you have to do is find them. If you need further assistance, however, you can always contact us by filling up our Android issues questionnaire but please provide us with the details so that we can provide more accurate solutions.
Troubleshooting Galaxy S7 Edge frozen and unresponsive screen
A frozen or unresponsive screen might be caused by an app, an issue with the firmware or worse, a hardware problem. Of course, we don't know at this point what caused the phone to freeze but when it does, you really can't do anything about it as it won't turn off/on and charge. There are also times when the everything is frozen but when messages come in, the device rings or plays the notification sound.
Now, let's try to safely troubleshoot your device…
Step 1: Verify if the phone suffered liquid or physical damage
If the phone froze after being submerged in water, then it's probably liquid damage. In this case, it's important NOT to do the things that could make the problem worse; don't attempt to turn it on or restart and never plug it in to charge.
Instead, remove both SIM and microSD cards and leave the tray unmounted and then put the phone into a bowl of rice in an upright position. This will absorb water residue so leave in buried in the grains for, at least, a couple days. After that, place everything back in and attempt to turn it on. If it still refuses to power up, then visit a shop and have it checked. Please note that water-damaged phones aren't covered by warranty.
If the screen got frozen after a drop, however, there's a chance that the impact affected some of the components inside and more often than not, the screen will crack, which could be the reason the device no longer registers touch commands.
Assuming there's no crack on the screen but it's black and the device won't respond when attempting to restart, then attempt to charge it. With this, you'll immediately know if the phone reacts when it detects current flowing through it circuits. If it doesn't respond as well, then any other troubleshooting procedures at this point are futile. Therefore, you need to have a technician check it for you. Physical damage may not also be covered with warranty.
Step 2: Rule out the possibility that it's just a minor system crash
For cases wherein the screen is blank but there is a light that's flashing above the display suggesting that there are unread notifications or messages, more often than not the reason is that the firmware crashed. So, if you're sure that the problem isn't caused by liquid or physical damage, then you should try this:
Press and hold the Volume Down button then press and hold the Power key.

Keep both keys held for 15 seconds or until the screen turns on.
If it's a system crash and that the phone has enough battery to power up its components, then it shouldn't have any problems restarting. Otherwise, the next step might just help you.
Step 3: Attempt to charge the phone
This will rule out the possibility that the reason why the phone is unresponsive is because there's isn't battery to power it up. But aside from this, you can also tell if there's a problem with the device's hardware especially if it won't respond when plugged in.
In this case, allow the phone to charge for 10 minutes and if the charging signs won't show up after that, then try to do the forced restart procedure again while the device is plugged; press and hold both the Volume Down and Power keys for 15 seconds. If it won't respond to it, then it's safe to assume that the phone is suffering from a hardware issue or a very serious firmware problem.
Step 4: Attempt to boot the phone in safe mode
It's not a fix but just another procedure you can use to find out of the phone is still capable of booting up.
Press and hold the Power key.

As soon as you can see the 'Samsung Galaxy S7 EDGE' on the screen, release the Power key and immediately hold the Volume Down key.

Continue holding the Volume Down button until the device finishes rebooting.

You may release it when you can see 'Safe mode' in the bottom left corner of the screen.
Step 5: Try booting the device in recovery mode
If your Galaxy S7 Edge hasn't successfully booted up in safe mode, then it's time you tried booting it in recovery mode. In this state, the Android interface won't be loaded so if it's a firmware issue, it may boot up in recovery mode. But just like booting in safe mode, you only want to find out if the phone is capable of powering up its components. So, try to follow the steps below and see if the phone turns on…
Press and then hold the Home and Volume UP keys, then press and hold the Power key.

When the Samsung Galaxy S7 Edge shows on the screen, release the Power key but continue holding the Home and Volume Up keys.

When the Android logo shows, you may release both keys and leave the phone be for about 30 to 60 seconds.
If it boots up in recovery mode, proceed with the wiping of the cache partition and reboot your phone as that might fix it.
Using the Volume Down key, navigate through the options and highlight 'wipe cache partition.'

Once highlighted, you may press the Power key to select it.

Now highlight the option 'Yes' using the Volume Down key and press the Power button to select it.

Wait until your phone is finished wiping the cache partition. Once completed, highlight 'Reboot system now' and press the Power key.

The phone will now reboot longer than usual.
You may also try doing the factory reset through recovery mode if wiping the cache partition doesn't work. However, all your files and data will be lost including your contacts and whatnot.
On the other hand, if the phone refuses to boot up in recovery mode, then you have no other choice but to send it in for repair.
CONNECT WITH US
We are always open to your problems, questions and suggestions, so feel free to contact us by filling up this form. This is a free service we offer and we won't charge you a penny for it. But please note that we receive hundreds of emails every day and it's impossible for us to respond to every single one of them. But rest assured we read every message we receive. For those whom we've helped, please spread the word by sharing our posts to your friends or by simply liking our Facebook and Google+ page or follow us on Twitter.