Unless your Samsung Galaxy S6 Edge Plus (#Samsung #GalaxyS6EdgePlus) suffered liquid or physical damage, an unresponsive screen may either be caused by a glitch in the #firmware or hardware and can easily be fixed.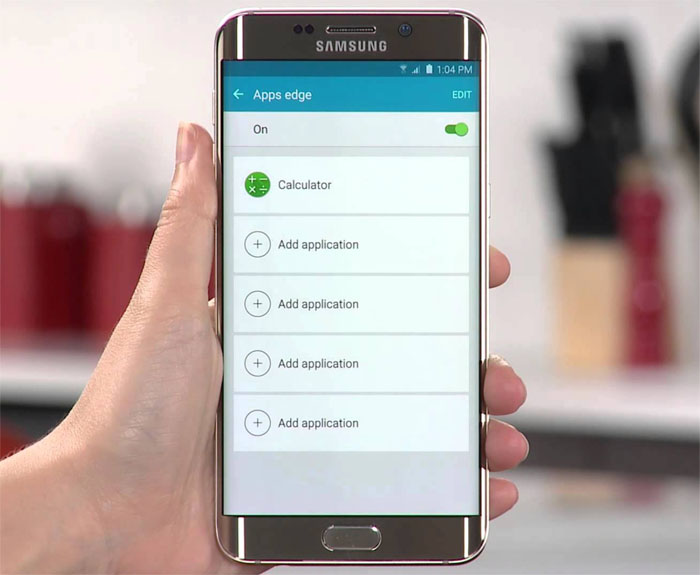 Welcome to another installment of our troubleshooting series. In this post, I will tackle some screen problems reported by our readers. Among the reasons why the touchscreen becomes unresponsive are rogue apps, corrupted data or cache due to firmware update, some services failed to load during boot up, and Touchwiz UI stopped responding.
Here are the topics I covered in this post…
If you have other issues, visit our troubleshooting page. Find issues that are related to yours and use the solutions we suggested. If they won't work for you, then contact us by filling up this form.
---
Number 2 on numeric keypad doesn't register
Problem: Hi there. I recently attempted to open my Samsung Galaxy S6 Edge+, I use fingerprints as a security measure (after this, I don't plan on using fingerprints anymore.) It was having trouble scanning my thumb, and after it failed after 5 times, it asked me for my backup password. So I attempted to enter it, but I noticed that the "2" key was not registering. It was either entering 1 or 3, I even tried to use a stylus on the 2 key, nothing was entered. This is problematic, as my backup password contains a 2. I also noticed that all keys below "2" do not register either. I'm confused, and I think it may be a problem with the touchscreen.
I can't do anything on the phone, other than use the camera (from the lock screen,) attempt to use the fingerprint scanner, and attempt to enter the password but to no avail. Is there anything I can do?
Answer: My question is, have you experienced this problem before you were locked out? If you did, then it must be a touchscreen issue and considering it's a hardware problem, you need a technician to figure out the fix. More often, it's just a loose connection and can easily be fixed.
However, if you just encountered this issue, it might be just a minor glitch in the system and it might be solved by wiping the cache partition. So try this procedure first:
Turn off the device.
Press and hold the following three buttons at the same time: Volume Up key, Home key, and Power key.
When the phone vibrates, release the Power key but continue to press and hold the Volume Up key and the Home key.
When the Android System Recovery screen appears, release the Volume Up and Home keys.
Press the Volume Down key to highlight 'wipe cache partition.'
Press the Power key to select.
When the wipe cache partition is complete, 'Reboot system now' is highlighted.
Press the Power key to restart the device.
If it failed, then the next thing you should do is reset the phone not just to try to fix the problem but to also regain access to your device. The compromise is you will lose all your files, pictures, videos, emails, texts, etc. It's your call but the way I see it, you're running out of options here.
Turn off your Samsung Galaxy S6 Edge.
Press and hold the Volume Up, Home and Power keys together.
When the device powers on and displays 'Power on logo', release all keys and the Android icon will appear on the screen.
Wait until the Android Recovery Screen appears after about 30 seconds.
Using the Volume Down key, highlight the option, 'wipe data/factory reset' and press the Power key to select it.
Press the Vol Down button again until the option 'Yes — delete all user data' is highlighted and then press the Power key to select it.
After the reset is complete, highlight 'Reboot system now' and hit the Power key to restart the phone.
Upper left corner of the screen doesn't work all the time
Problem: Sometimes the menu in a screen on the upper left hand corner does not bring a pull down menu.  I can tap it, but doesn't work.   But if I reset my phone or turn it off and back on, it will work for a while,  then starts again to not respond or allow a pull down menu.
Troubleshooting: Try to observe more closely how frequent the problem occurs and what apps you were using when it manifests. There's a chance you have some rogue apps that's interfering with the normal operation of the phone. To isolate the problem, try booting the device in safe mode:
Press and hold the Volume Down and Power keys for 20 to 30 seconds.
Once you see the Samsung logo, release the Power key immediately but continue pressing the Volume Down key.
Your phone should continue booting up and you will be prompted to unlock your phone as usual.
You will know if the phone successfully booted in safe mode if the text "Safe mode" is displayed at the lower-left corner of the screen.
If the problem still occurs even with all third-party apps disabled, it's time you did the master reset.
Bottom area of the screen is unresponsive
Problem: The bottom 1/2 inch of my screen doesn't respond to touch. I can't accept user agreements, play anything that requires me to touch that certain area  or even respond to texts unless I blow up the lettering to max level and the Enter message bar becomes wider than 1/2 inch so that I can touch it. The sensitivity works anywhere else I touch the screen except for the bottom.
Suggestion: Apparently, it's an issue with the touchscreen or the digitizer and there's not much you can do about it except do the master reset before sending the phone for repair. Several months ago, I encountered the same issue only that the unresponsive part was at the right side. It wasn't an S6 but the reset fixed the problem. It turned out it was a firmware issue that's why, in your case, reset is worth trying.
Related Problem: Twitter refresh button, instagram profile button, messaging back button. Top left corner of screen and bottom right hand corner of screen stopped working. Auto caps also does not work anymore.
S6 Edge+ goes to other screen when unlocked
Problem: When I swipe my phone to unlock it, it goes to the close all screen and not to my launcher screen. I do a restart or shut down its fine for about 10 or 15 minutes then starts again. I have checked all setting GSM and can't find issues with them.
Answer: I'm actually a little confused what the "close all screen" looks like. It could have been more helpful if you described it more or sent a screenshot via our email and it could also have been easier if you included the name of the launcher you're using. It seems to me that you're using a third-party launcher.
When it comes to Android, everything is all about the hardware, the firmware and the apps. Everything that interacts with the user is an app even the Home screen (when you hit the Home button) is handled by an app or launcher. It seems like the settings were messed up in your device. To fix it, you need to reset the app preferences. You will then be asked to choose which app to use the next time you unlock the screen, choose your launcher.
Pre-boot up screen background turns grayish
Problem: Hi, just recently my screen background goes grayish/black. This is before the lock-screen wallpaper page pops up (right when the phone is ready to turn on).
Answer: Normal. The screen is naturally black when it's off but when the backlights are lit, that's when you can see the screen turns grayish but it's actually still black.
Connect with us
We are always open to your problems, questions and suggestions, so feel free to contact us by filling up this form. We support every Android device available and we are serious in what we do. This is a free service we offer and we won't charge you a penny for it. But please note that we receive hundreds of emails every day and it's impossible for us to respond to every single one of them. But rest assured we read every message we receive. For those whom we've helped, please spread the word by sharing our posts to your friends or by simply liking our Facebook and Google+ page or follow us on Twitter.