In this post, I will address an issue involving the Samsung Galaxy Note 5 (#Samsung #GalaxyNote5) that can't get out of the Android System Recovery, otherwise known as Recovery Mode. This problem often occurs after a firmware update regardless whether it's a major one or just a patch to fix some bugs. There are also other system related problems and questions I answered so read on to see if your concern is addressed here.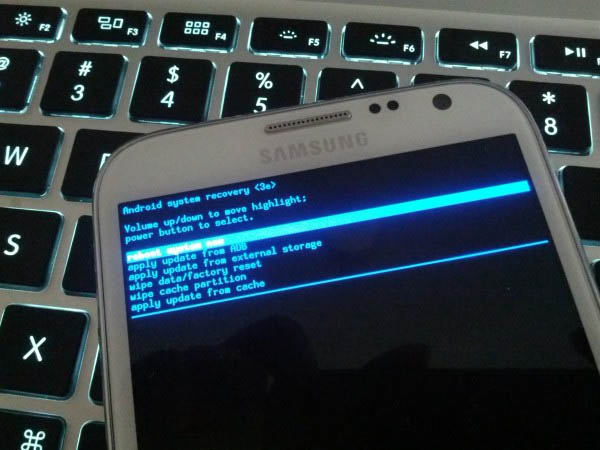 For those who are looking for a solution to a totally different problem, visit our troubleshooting page for the Note 5. Try to find issues related to yours and use the solutions or suggestions we provided. If they won't work for you, then feel free to contact us by filling up this form.
Here's the list of the problems I addressed here for your reference…
---
Galaxy Note 5 stuck on recovery mode
Problem: Camera was not working. Attempted to do factory reset as described in camera section. Now I have green man with red triangle. Will not turn off. What have I done? Any way to fix this?
Troubleshooting: I am not sure what kind of "not working" issue does your camera have and why you decided to do a factory reset. But basing on your description, your current problem is your phone is stuck on a screen with a "green man with red triangle." That screen is called the Android System Recovery. Press the Power key once and you'll see the recovery options and then using the Volume Down key, highlight the option "wipe cache partition" and press the Power key to select it. It will reboot your phone and then you may proceed with troubleshooting the camera of your phone. If you badly need to do the factory reset, I suggest you do the master reset instead. Here's how…
Turn off your Samsung Galaxy S6 Edge.
Press and hold the Volume Up, Home and Power keys together.
When the device powers on and displays 'Power on logo', release all keys and the Android icon will appear on the screen.
Wait until the Android Recovery Screen appears after about 30 seconds.
Using the Volume Down key, highlight the option, 'wipe data/factory reset' and press the Power key to select it.
Press the Vol Down button again until the option 'Yes — delete all user data' is highlighted and then press the Power key to select it.
After the reset is complete, highlight 'Reboot system now' and hit the Power key to restart the phone.
Videos lag on Galaxy Note 5
Problem: Hello, I'm having an issue where I can't watch videos properly, each time I watch a video on Facebook or in the phone Gallery I have a lag of 5 seconds of the image but the sounds keeps on. What's the problem? Thank you in advance!
Troubleshooting: It sounds like it's a video problem and not with the phone or the apps you use. It must have something to do with the format of the video. There are formats that require different decoders–different from the default decoders in your phone that is! And that's explain why the video feed is usually delayed while the audio plays normally.
Try to covert the video to other formats or use a different video player. With Facebook and the stock video player in your phone, both of these apps use the standard decoders which are often compatible with typical video formats.
I'm sorry we cannot provide much of a help because you haven't indicated the format of the video you were having issues with or if the problem happens to all videos even those that were taken by your phone's camera.
Galaxy Note 5 can't turn Wi-Fi on when Airplane Mode is enabled
Problem: After update the airplane mode does not allow Wi-Fi to be turned on. This prevents use of device when cell antennas are not available.
Suggestion: First of all, the purpose of the Airplane Mode is for the owner to be able to disable all wireless communications in the phone in just one tap but yes, you should still be able to turn the Wi-Fi on even if Airplane Mode is enabled. But I don't see it as problem because you can simply just disable Airplane Mode and then disable all other wireless communications manually.
Anyway, since this problem started after an update, then try to wipe the cache partition:
Turn off the device.
Press and hold the following three buttons at the same time: Volume Up key, Home key, and Power key.
When the phone vibrates, release the Power key but continue to press and hold the Volume Up key and the Home key.
When the Android System Recovery screen appears, release the Volume Up and Home keys.
Press the Volume Down key to highlight 'wipe cache partition.'
Press the Power key to select.
When the wipe cache partition is complete, 'Reboot system now' is highlighted.
Press the Power key to restart the device.
Can't get past the initial setup
Problem: My phone would not respond at all so I did as you suggested and did factory reset. Now it won't bring up my Goggle account to go any further.
Suggestion: Well, at least, your phone is now responding, right? Problem solved. Now, about your new problem, just wait 72 hours since the reset and you should be able to successfully setup your phone again. All Android phones have this added security feature wherein you couldn't get past the initial setup page once you reset your phone immediately after a password reset.
Samsung can't help you with it, your provider, too. If you call Google, you will also be advised to wait 72 hours. So, that's pretty much it.
Website that offers written and verbal tutorials
Problem: Want to know a web site that gives written and verbal instructions on how to use a smart phone.  I have your latest addition and need help.  I only know how to receive e-mails.  I need a complete tutorial.
Answer: No, you can't find websites that offer both written and verbal (voice) instructions. Even Samsung doesn't offer that. But you can find hundreds if not thousands of websites that offer simulators for you to follow. Start with the Samsung's simulator website here.
Connect with us
We are always open to your problems, questions and suggestions, so feel free to contact us by filling up this form. We support every Android device available and we are serious in what we do. This is a free service we offer and we won't charge you a penny for it. But please note that we receive hundreds of emails every day and it's impossible for us to respond to every single one of them. But rest assured we read every message we receive. For those whom we've helped, please spread the word by sharing our posts to your friends or by simply liking our Facebook and Google+ page or follow us on Twitter.