If you own the #Samsung Galaxy #S5 then you probably have gotten a notification to update your phone software. These updates are released to enhance the feature of the phone, provide more security, or fix some known bugs that are present on the device. This model for example was released running on Android KitKat but has now been updated to Android Lollipop. In the coming months the Android Marshmallow update will become available for this phone.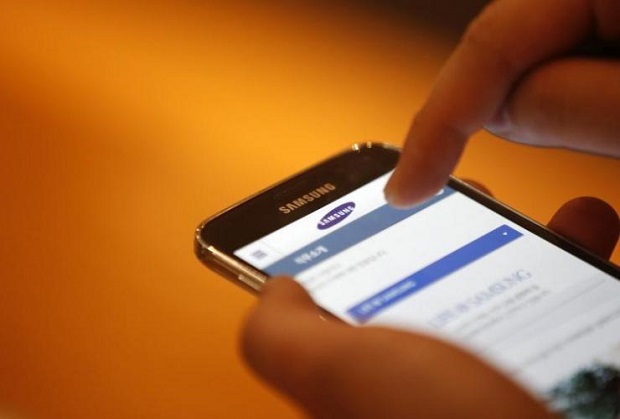 While most owners don't experience any issue when updating their phone software others however are having a hard time getting the updated software on their phone.
In this latest installment of our troubleshooting series we will tackle the Galaxy S5 unable to update software and other related problems.
If you own a Samsung Galaxy S5  or any other Android device for that matter then feel free to contact us using this form. We will be more than happy to assist you with any concern that you may have with your device. This is a free service we are offering with no strings attached. We however ask that when you do contact us try to be as detailed as possible so that an accurate assessment can be made and the correct solution can be given.  
If you would like to browse the previous parts in this series then check out this link.  
You may also reach us at our Facebook and Google+ social media accounts.
S5 Unable To Update Software
Problem: My galaxy s5 is still on version 4.2.2 but it can't update. Whenever I try to update it it's says "unable to update software. A network server error occurred. Try again later or go to samsung kies on your pc to update your device" I downloaded both kies 3 and kies on my pc but both said my device was unsupported… I then contacted samsung and all they said was to do a soft reset then  try again…. still nothing, can you help?
Solution: To be able to get the official Samsung software update for your device you should make sure first that your phone is not rooted or not running on a custom software. Once your phone has satisfied both conditions it's time to troubleshoot the problem.
In cases like this where you get a network server error the problem is usually caused by the Internet connection. Try updating your phone software while connected to a different Wi-Fi network.
If the problem persists then download the Samsung Smart Switch software to your computer then use this to update your phone software.
If your phone is still getting the same error then I suggest you backup your phone data then do a factory reset. After the factory reset has finished try to update your phone software again.
S5 Unable To Update Does Not Boot
Problem: My phone will not complete the firmware upgrade and initialization.  It gets to about 85% complete and then displays the dreaded message.  I am uncertain which version my phone is really on because I cannot successfully and completely boot the phone.  It will boot loop and never really start up and let me input commands.  I can only assume that the OTA upgrade to lollipop that dropped back in october happened while i slept because i had the phone set to auto upgrade and have wifi.  It was also around this time when i began having problems with glitches and reboots.  when i tried to solve the issue with a firmware recovery, i got the message and now my issues are worse because it won't fully boot.  I have tried the troubleshoot listed here for fully charging the battery, wiping the cache, trying again, etc. I need specific step by step help.  Please help.  thank you for your time.
Solution: This boot loop problem may be caused by a corrupt software due to the interrupted software update. Take out your phone battery and the microSD card if you have one installed. Press and hold the power button for at least a minute then reinsert just the battery. Turn on your phone then check if it boots normally.
If it doesn't boot then download the Samsung Smart Switch software and install it in your computer. Connect your phone to your computer using a USB cord then check if Smart Switch can detect your phone (you have to press the power button of your phone for it to be detected).  Once your phone is detected I suggest you backup your phone data first. You can then proceed with updating your phone software if you see an update available or you can try to restore your phone software.
If your phone is not detected by Smart Switch then the best thing to do is to reflash your phone software. You will need a copy of your phone firmware which you can download over at SamMobile. You will also need the latest version of Odin installed in your computer. Instructions on how to reflash your device can be found at several of the popular Android forums online. Take note that if you perform this procedure your phone data will be deleted so make sure you have a backup copy of your data.
S5 AT&T Software Update Will Not Install
Problem: I have tried to download the update twice in the last 26 hours. Keeps telling me it can't download. Interrupted try again in 24 hours. Please help
Related Problem: I keep trying to download the new software update, but it keeps failing half way through when it is time to reboot the phone.
Related Problem: Software update will not install on phone. Phone restarts, recovery booting appears at top left of screen, it gets to 1% then says the update failed. Then after phone is on it says the install was interrupted
Solution: Before downloading the software update make sure that your phone is connected to a stable Wi-Fi connection. If the update fails when your phone is connected to your present connection then try using a different Wi-Fi connection. Make sure you have at least 3GB of internal storage space available on your phone although some owners experiencing this same issue say that they resolved the problem by freeing 6 GB of internal storage space.
If the update still fails then try wiping the cache partition of your phone then try getting the update again.
If at this point the update still fails then download and install the Samsung Smart Switch program to your computer. Connect your phone using a USB cord to the computer then backup the phone data. See if you can update the phone software. If you can't do the update then restore your phone software then do the update.
If the update still fails at this point then go to the nearest Samsung store and have the update manually installed.
S5 Software Update Failed
Problem: I recently was told I had a software update, so I went ahead and started the download process, which was fine.  Then when it rebooted, I got 'update failed' on my screen during the reboot.  I had to uninstall some stuff from my phone before I did this, because it was saying I didn't have enough storage space.  Since I have done some uninstalling, I have also been getting a message that pops up on my screen saying 'Unfortunately TouchWiz home has stopped'.
Solution: You will need to backup your phone data then do a factory reset. This will resolve the TouchWiz issue your phone has and hopefully allow your phone to update.
If your phone still can't update then try downloading Smart Switch from the Samsung website and install it to your computer. Connect your phone using a USB cord to the computer and see if you can update your phone software this way.
If the problem still persists then I suggest you visit the nearest Samsung store and have the update manually installed.
Feel free to send us your questions, suggestions and problems you've encountered while using your Android phone. We support every Android device that is available in the market today. And don't worry, we won't charge you a single penny for your questions. Contact us using this form. We read every message we receive can't guarantee a quick response. If we were able to help you, please help us spread the word by sharing our posts with your friends.