Read and understand why a premium smartphone like your #Huawei Mate 9 (#Mate9) suddenly stops charging and won't respond when plugged in. Also, learn how to troubleshoot your device when this problem happens to you.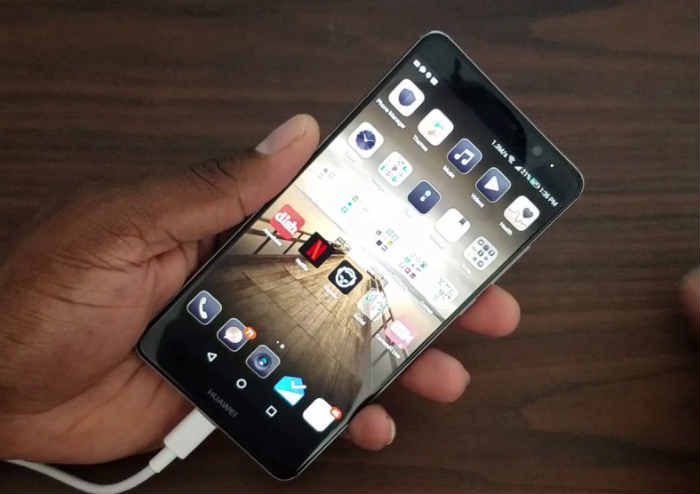 I cannot stress enough how important charging is with smartphones and if your device won't respond when plugged in or placed on the wireless charging pad, then there's really, really wrong with it that needs to be addressed immediately as it's just a matter of time before the battery runs out and you won't be able to do more troubleshooting due to the fact that your phone can't power up for lack of battery.
Not charging issues are among the most common problems reported by our readers and while we often think that the process of replenishing the battery begins with the charger and ends with the battery, it's not always the case especially with smartphones nowadays. In this short post, I will tackle this problem to help you figure out what the problem with your Huawei Mate 9 is that no longer charges for some reason.
Before we jump right into our troubleshooting, if you have other issues with your phone, make sure you drop by our Mate 9 troubleshooting page for we will be supporting this phone like we did with Galaxy devices. We may have already addressed your problem so try to find issues that are similar with yours and feel free to use our solutions or troubleshooting guides. If they don't work or if you need further assistance, fill up our Android issues questionnaire and hit submit.
How to troubleshoot Huawei Mate 9 that won't charge
The troubleshooting method I will use in this post is based on the actual troubleshooting we technicians do to determine what the problem with your phone is. In short, we will only be using practical troubleshooting procedures here but don't worry, they're also effective. To being our troubleshooting, here's what you need to do…
Step 1: Make sure you're using the original charger and cable
Before doing anything else, check laber of the charger you're using to know if it's the original one or a third-party. The reason why manufacturers normally pack a charger kit together with the main unit is because those accessories have been tested to work perfectly with the phone by giving out correct voltage and current.
Third-party accessories makers also build chargers that may equal with the specs of some devices but you really cannot be sure if they'd work with your device or not. When troubleshooting a charging issue, it's best to begin by making sure you're using the original charger and cable.
Step 2: Reboot your phone a few times
Assuming you're using the original charger and cable and your phone is still not charging, then let's not jump into more complex troubleshooting just yet. Instead, reboot your phone a few times to rule out the possibility the problem is caused by a minor firmware or hardware glitch.
Reboots usually fix glitches in the system or a temporary hardware issue that occurs from time to time. Try rebooting your phone a couple of times and then charge the phone. It would also be practical to charge it while powered off. If it's still won't charge after this, then next step will surely keep you busy for a bit.
Step 3: Physically check the charger, cable and ports
Before you actually do the checking, try to plug the charger to a different wall outlet that you know works because that might be the issue here. If the problem persists even with other outlets, then proceed with the physical checking of the charger.
Remove the cable from it and then look into the port to see if there are debris, lints, corrosion or bent pins. For debris and lint, you can actually fish them out of the port using a pair of tweezers or you can give it a blast of compressed air if possible. For corrosion, you can clean it out with a Q tip with alcohol and for bent pins, try straightening them out with a pair of tweezers.
In checking the cable, all you need to do is run your finger through it from one end to another to feel for lumps or breaks. You also have to check the connectors on both ends for same things we were trying to find in your charger's port. However, to check if the cable is still conducting electricity, try to connect it to your computer, if possible, and then plug it to your phone. Your computer should be able to detect it provided the USB options is set to media or file transfer (not Charge only) and if it doesn't have any breaks.
After verifying that the charger and the cable don't have issues, check your phone's charging port for debris, corrosion and bent pins. Blast it with compressed air to make sure it's clean and in case of bent pins, you may try to straighten them but be very careful so as not to damage them. The safest route is to let the tech do it for you if it's really the case.
Step 4: Request for a replacement
If the first 3 steps didn't yield any favorable results, then there's not much you can do for your phone already. It's time to bring it back to the store, explain to the tech what happened and if possible, have it replaced instead of having it repaired especially if the problem just started without apparent reason. It might be an internal or manufacturing problem and you don't have to deal with that for the entire duration of your plan or phone's lifespan.
However, if the problem started after being dipped in water or dropped on a hard pavement, then a replacement is impossible without a fee. So, everything depends.
I hope that this simple troubleshooting guide can help you.
CONNECT WITH US
We are always open to your problems, questions and suggestions, so feel free to contact us by filling up this form. This is a free service we offer and we won't charge you a penny for it. But please note that we receive hundreds of emails every day and it's impossible for us to respond to every single one of them. But rest assured we read every message we receive. For those whom we've helped, please spread the word by sharing our posts to your friends or by simply liking our Facebook and Google+ page or follow us on Twitter.