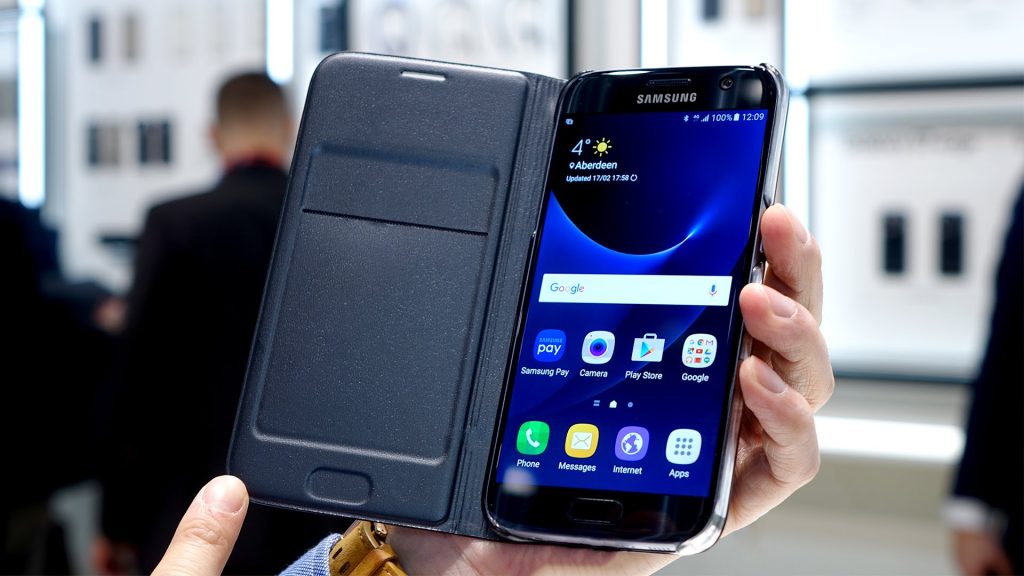 In case you have a similar #GalaxyS7 no signal issue, we decided to dedicate a portion of this post for it. Although circumstances may vary, a no signal or cellular data issue can have more or less the same set of potential solutions. We hope that the short guide on what to do about this issue can help our Android community.
Below are other issues discussed in this material today:
If you are looking for solutions to your own #Android issue, you can contact us by using the link provided at the bottom of this page, or you can install our free app from Google Play Store.
When describing your issue, please be as detailed as possible so we can easily pinpoint a relevant solution. If you can, kindly include the exact error messages you are getting to give us an idea where to start. If you have already tried some troubleshooting steps before emailing us, make sure to mention them so we can skip them in our answers.
---
Problem #1: Facebook app unable to view or select pages, notifications intermittently
The fault is in the Facebook app & is intermittent. I am unable to select & view notifications, groups, pages etc. I have unistalled & reinstalled the app, cleared data & caches & force stop. All of these resolve the problem but only temporarily as it returns. The problem is occurring 3 or 4 times a day. My phone is only 6 weeks old & the problem has been happening for approximately 2 weeks. — Linda
Solution: Hi Linda. There's only so much that you can do for a recurring app problem. If wiping an app's cache and data and a complete re-installation won't work, that's probably because of a third party app interfering with it. Consider doing a factory reset and observing how Facebook app works without the other apps installed. After a factory reset, use Facebook for 24 hours so you will see a difference. Be sure not to install other applications during the observation period.
For reference, here are the steps on how to do a factory reset:
Turn off your Samsung Galaxy S7 Edge.
Press and then hold the Home and Volume UP keys, then press and hold the Power key.
When the Samsung Galaxy S7 Edge shows on the screen, release the Power key but continue holding the Home and Volume Up keys.
When the Android logo shows, you may release both keys and leave the phone be for about 30 to 60 seconds.
Using the Volume Down key, navigate through the options and highlight 'wipe data / factory reset.'
Once highlighted, you may press the Power key to select it.
Now highlight the option 'Yes — delete all user data' using the Volume Down key and press the Power button to select it.
Wait until your phone is finished doing the Master Reset. Once completed, highlight 'Reboot system now' and press the Power key.
The phone will now reboot longer than usual.
Be reminded that factory reset will wipe everything in your phone's primary storage device. Make sure that you create a backup of your files before proceeding.
Now, if Facebook app works just fine after a factory reset, that's an indication that there may be a firmware glitch behind, or that a third party app is messing up with it when installed. Because there's no surgical way to identify which of your third party apps may be to blame, you have to use elimination and trial-and-error methods to isolate it. The best way to do that is by observing how things work after you install one app. It may take some time but this is the only effective way.
On the other hand, if Facebook app remains buggy even after a factory reset, the issue may be beyond your ability to fix. The app or your carrier's firmware may be improperly coded, resulting to the bugs you're experiencing. Try to let Facebook know about the issue or contact your carrier so they can consult their developer team to fix it.
Problem #:2 Galaxy S7 keyboard not working | Galaxy S7 stuck in Samsung logo screen
About 2-3 months ago, the Samsung keyboard app that came with my Samsung Galaxy S7 (MetroPCS carrier rides on T-Mobile network) stopped working. That is all that the error message said "Samsung Keyboard stopped working." I tried to restart. No joy.
I'm an old lady so I don't know how to save my numerous contacts in my phone short of sitting down and writing them out by hand. So I didn't want to factory reset if I could avoid it. I asked my son to help me. He downloaded the Swift Keyboard that he found at the Google Play Store. I used this until 4 days ago when I received an error message from Avast mobile protection stating that I needed to delete this app as it was going to harm my phone.
I downloaded the Swype and Dragon Trial Keyboard app due to the good reviews, also from Google Play Store. My phone stopped working around 10pm last night. The battery seemed to drain with little to no use in 2 hours and then about 4 a.m. it stopped working. I turned it on and it opened to the Samsung Galaxy page but then it stopped there. No access to any apps, screens, etc only this title page.
HELP. I can't even factory reset at this point. — Nikki
Solution: Hi Nikki. There can be numerous reasons why a phone gets stuck in a Samsung logo page and won't load normally. Sometimes, it can be a bad hardware, though most of the time, it's just a software malfunction. We don't know the full history of your device so we can't give an accurate diagnosis but one of the most effective ways to force the phone to boot back normally is factory reset via hardware buttons. Simply follow the steps we give to Linda above so you can try this method.
If your phone won't even boot to recovery mode (where you'll be given the option to do a factory reset), you can also try to restart the phone in download mode. In this environment, you don't have the same options as recovery mode but you can still make the phone boot back normally by manually installing a stock or custom operating system or ROM. Just like factory reset though, this procedure will delete everything stored in your phone's storage device. If you want to go this route, try to use Google to search for instructions on how to flash a ROM on your S7.
Flashing is NOT a risk-free procedure. If you commit an improper step, there's a chance that you can convert your S7 into an expensive paperweight. For example, ROM or firmware versions are distinct and carrier specific, which means that you can't use a Verizon ROM for your T-Mobile or MetroPCS device. Doing so may result to an entirely different problem that we don't want to discuss here. What we're saying is that you need to know exactly what you're doing if you want to modify your phone's software. We know this must be too much for you but a good rule of thumb is, if you're unsure, find someone who can help you do it.
Also, keep in mind that an issue like yours can also be caused by hardware error or even by a broken button. Although there's no way to know that for sure unless you open and do advanced hardware diagnostics, it's still a possibility. The best course of action that you can do though is to simply call your carrier or Samsung and ask them for a replacement unit. You may still lose your personal data but it will spare you from the hassles of doing advanced solutions.
Problem #3: Galaxy S7 cannot send and receive MMS
I'm having a problem w/ my Messaging app on my Android. When using Messaging, I cannot send or receive pictures. I can send/receive text messages just fine – but no pics. When I try, it just says "Unfortunately, Messaging has stopped."
Here are a few things – some tips via your website – I have tried but to no avail:
I have deleted all text messages. It wiped out all my text messages, as expected, but didn't solve the problem.
I cleared the cache and data within the Messaging app. (Though I notice it clears to 000 but goes back to 76.00KB soon after – is that normal?)
I checked for any system updates and ran these.
I started under Safe Mode to see if the problem persisted and if it could be third-party app related, but the problem remained.
I don't want to do a factory reset. I don't want to lose all my contacts, pics etc.
I should mention that I can send/receive pics just fine using WhatsApp so the problem is limited to Messaging apps. I tried to use another message app called Messaging Plus but like Messaging, that didn't allow the sending/receiving of pictures either.
Any suggestions other than the factory reset?
Please help. Please? — Manuela
Solution: Hi Manuela. WhatsApp, Facebook Messenger, Hangouts and similar apps are using a different system to send and receive messages. They don't need to go through your carrier's SMS and MMS network in order to work. That they work fine on your device is an indication that the cause of the problem is either due to a problem with your account, network, or standard messaging apps.
If you have a GSM-based phone, try to insert your SIM card to another phone to see if you can send your number an MMS. Doing a test sending will tell you if sending and receiving are working on your account. If the issue remains on a different phone, be sure to call your carrier so they can check if there is any network or account problem that prevents you from sending and receiving MMS.
On the other hand, if test sending works fine on another device, the problem must be on your Galaxy S7 configuration, particularly the APN settings. Contact your carrier and ask for assistance on how to configure your device's APN.
Problem #4: How to fix Galaxy S7 no signal or no cellular data issue
The phone will not receive any service or data at all. I have done a factory reset, checked into mobile network but the network LTE setting is just shaded and i am unable to change it. There is no APN at all. There is no Wi-Fi at my house so the phone has been changed to cellular preferred calling. Wi-Fi calling is disabled. There is a new enabled SIM card.
I've called T-Mobile tech support and Samsung tech support and neither solved the solution. Please help me. I'd rather fix the phone than let my father get an iPhone. I've been told that he updated the phone and within a minute the phone lost 90% of its battery and shut off. It did this twice and stopped receiving data thing morning. — Troy
Solution: Hi Troy. We can't see the logic of an update causing a phone to lose cellular connectivity but if this is the only change you've done prior to experiencing the problem, the loss of signal may either be pure  coincidence, or an update bug. To fix the issue, kindly try the following solutions below:
Insert your SIM card to another LTE capable phone to check if it gets a signal.
Try using another T-Mobile SIM card and insert it to your S7. if this other SIM receives a signal, the SIM card may be defective. Try to call T-Mobile  so you can process a SIM replacement.
Restart the phone and check again if LTE option under Network settings is enabled. If it remains greyed out, or if you are unable to add or edit the APN, the problem may be firmware-related. This means that the update has either disabled some features and functions, or is simply corrupted. Call your carrier and ask for a replacement phone.
Call T-Mobile and verify if your account is in good standing, or free from any billing-related restrictions that may prevent LTE service to work. There may be some account changes that you're not aware of. If you are not the one paying for your account, make sure to check if the person in charge switches your data plan to another or if there are blocks and restrictions in place. You also want to know if there are any outages in the area at this time.
If all these things won't fix the issue, consider asking for a phone replacement.
Problem #5: Premium SMS not working on stock Samsung Galaxy S7 messaging app
Premium SMS would not send in Samsung messenger app. However, I have been able to send them through 3rd party apps. Permissions to enable this feature do not appear in applications manager. After clearing data and cache and rebooting, all the previous settings and messages are still there. Please help.me resolve this issue. Thanks! — Nicky
Solution: Hi Nicky. Premium SMS are subject to agreements between your wireless carrier and a third party. If it doesn't work when you're using the standard messaging app, that's probably because your carrier blocks it, does not allow such type of SMS on their network, or the stock messaging app does not support it. There is no device-specific setting/s that you can change to make it work.  Contact your carrier and learn more about the issue via its customer support.
---
Engage with us
If you are one of the users who encounters a problem with your device, let us know. We offer solutions for Android-related problems for free so if you have an issue with your Android device, simply fill in the short questionnaire in this link and we will try to publish our answers in the next posts. We cannot guarantee a quick response so if your issue is time sensitive, please find another way to resolve your problem. 
If you find this post helpful, please help us by spreading the word to your friends. TheDroidGuy has social network presence as well so you may want to interact with our community in our Facebook and Google+ pages.