This post highlights a few potential fixes to a problem on the Discord app that won't download or install on Android 11. You can try any of these methods if you need additional inputs on how to deal with similar errors while trying to download the app on your Android device.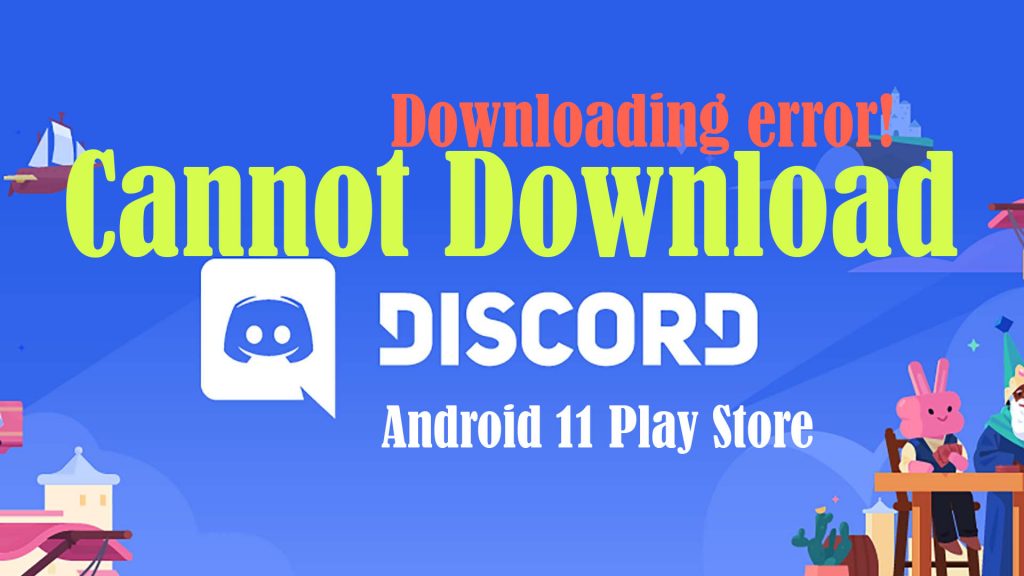 Discord emerges among the most popular VOIP apps, particularly in the gaming niche. It's a multi-platform that works similar to that of Slack in the workplace but only squared at gamers with a lot more features. The app can be downloaded and installed on Android devices via Play Store for free.
While it's primarily intended for online gamers, Discord can also be deemed a great alternative to voice chat services. Once you've downloaded and installed the app, you can proceed with the Discord account sign up and create a Discord server for free. By then you can start exploring and make full use of the app's cool features and services.
Nonetheless, many people have had trouble getting the app downloaded and installed on their respective devices. It's an inevitable issue that can be inflicted by several factors.
To rule out the common triggers, I've lined up a few helpful procedures that can be used as basic solutions.
Troubleshooting downloading errors with Discord App on Android 11
Since the root cause of the problem is yet to be determined, we'll need to troubleshoot both the app and device itself.
A. Troubleshooting the phone
The following procedures will help rule out common factors that might have caused downloading problems to occur on the phone.
First Method: Refresh the connection.
Internet connectivity issues such as slow internet, unstable or intermittent connection or no internet connection are usually the underlying cause. So, the first thing you should do is to check your internet connection. Obviously, you cannot download any apps from the Play Store if your phone doesn't have a stable internet connection.
To check  your internet, launch the browser app on your phone and then try loading a few websites. If websites aren't loading as intended, then the internet must be the root cause of the problem. In that case, you can perform basic internet troubleshooting on your end with these workarounds.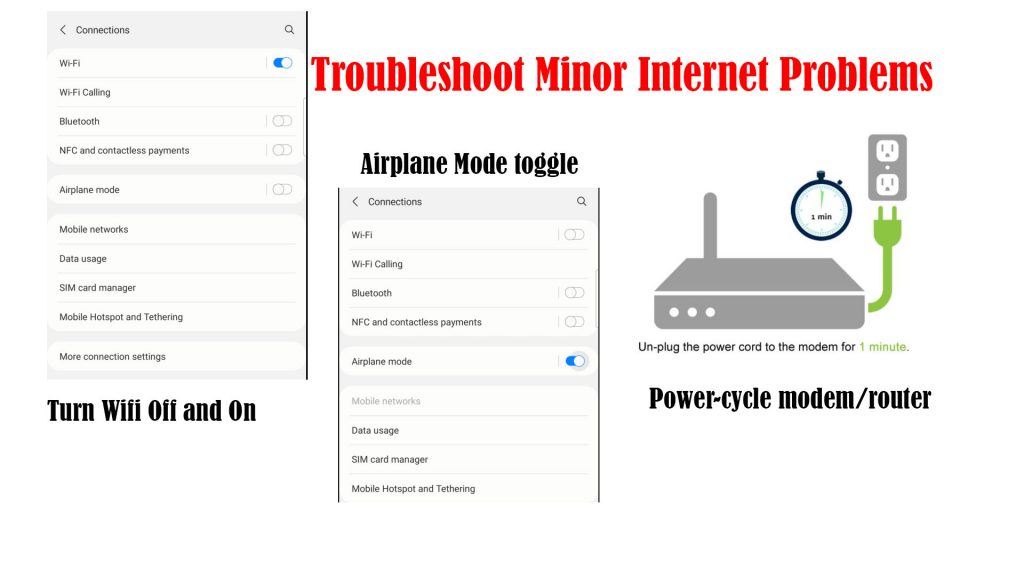 If you've set up multiple networks, try switching to a different Wi-Fi network. This should help you determine whether or not a corrupted Wi-Fi network is to blame. Sometimes, downloads won't push through using a certain network but work using another.
Second method: Restart the phone (soft reset).
Random software glitches are also among the culprits so you need to clear them out as well. And the easiest way to do this is to simply restart or soft reset your device.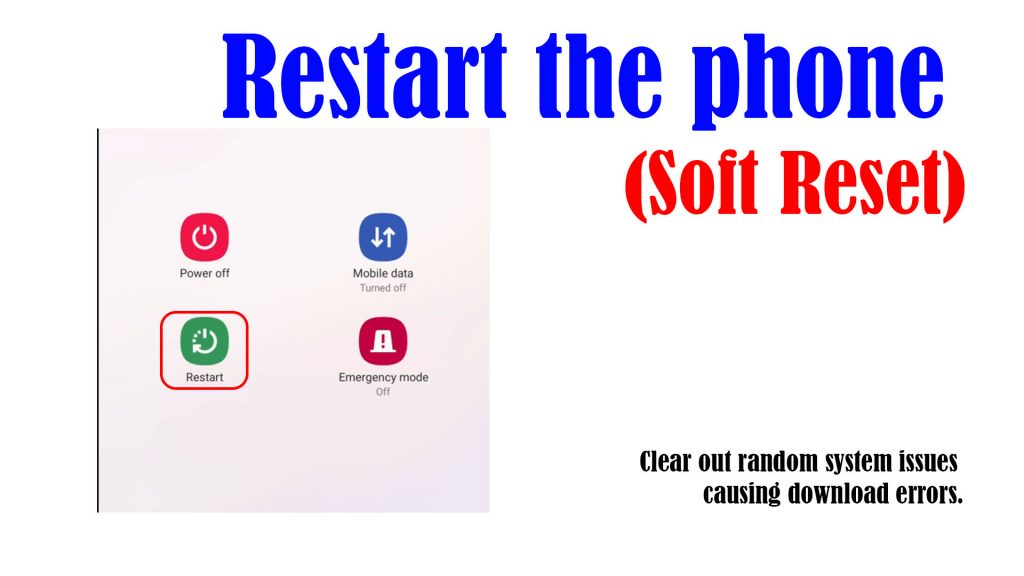 Restarting does not delete any important files from the internal storage so there's no need to back them up. So if you haven't already go ahead and turn your device off for a few seconds and then turn it back on again.
If the Internet is good but you still cannot download and install Discord even after restarting the phone, then you can try any of these subsequent methods to troubleshoot Google Play Store.
This should be enough to deal with minor system issues that might have caused temporary problems with the Play Store downloads.
B. Troubleshooting Google Play Store
Sometimes, downloading errors are directly tied to random issues with the Play Store app. To clear this out, you can perform these workarounds.
First solution: Force Stop the Play Store app.
The app might have encountered an internal error and has crashed or stopped working. Should this be the case, downloads and other Play Store operations are likewise not available. This is when the force close command comes in handy.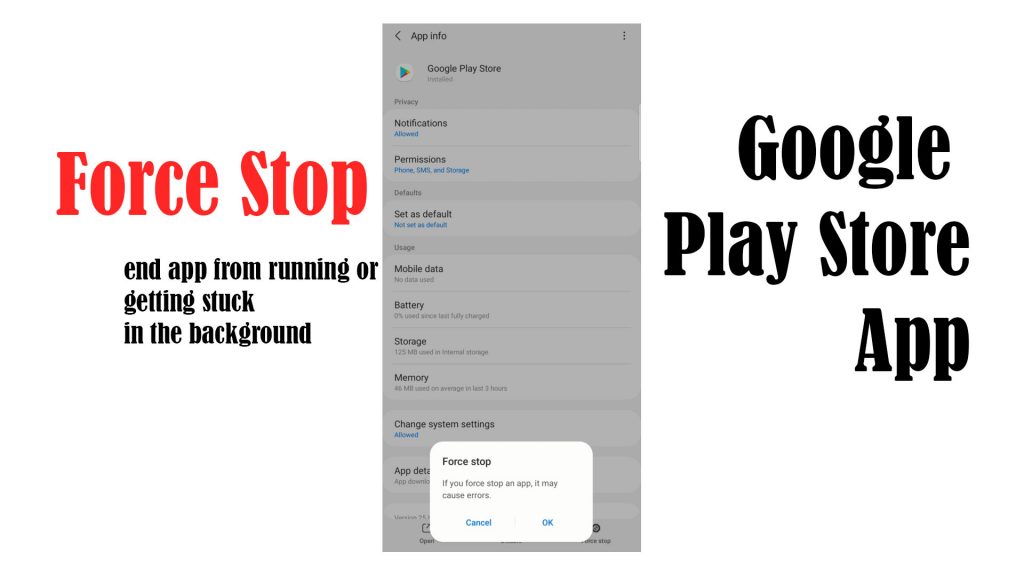 To force stop the Play Store app in Android 11, just follow these steps:
Second solution: Clear Cache and Data on Play Store.
Just like other apps, the Play Store app can also succumb to random glitches. When this happens, various in-app issues could arise. And downloading errors are among them.
To deal with random in-app glitches, clearing out temporary files that are stored as cache is recommended. Residual files that are cached in the Play Store app might have contained some corrupted data fragments that adversely affect the app's normal functions. This is when clearing app cache and data is needed.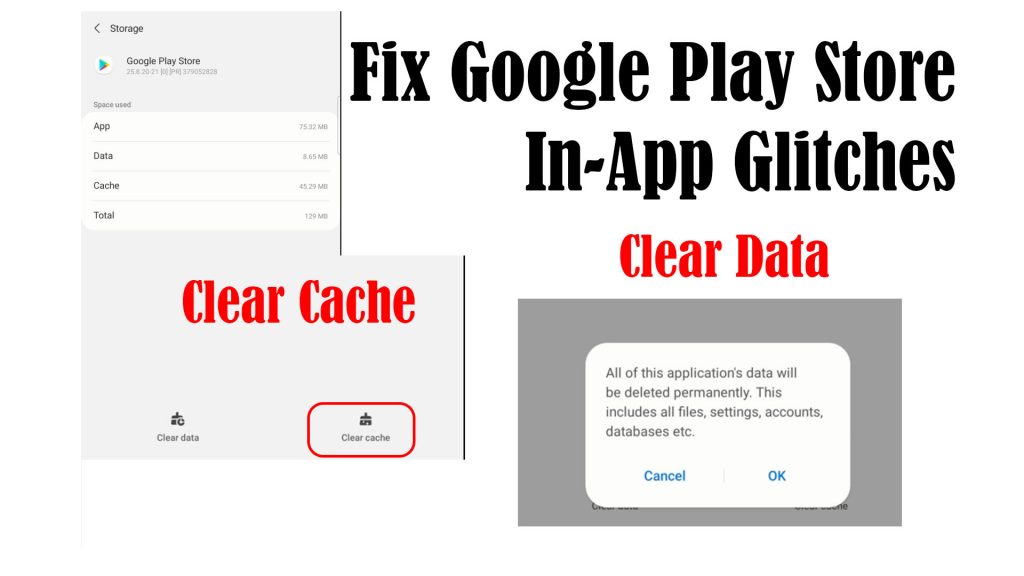 To clear cache and data on Google Play Store, follow these steps:
Please note though that clearing data will permanently delete all of the app's data including all files, settings, accounts, databases and the like. This means the need for you to re-sign into your Google account and set up your account settings later.
Clear cache from Google play services can also help. If the problem started after installing Google Play Store, uninstalling updates from the app can also be considered a potential solution.
Other suggestions
Also don't forget to check your phone storage. Memory issues like when the phone is running low on storage is also among the factors that can hinder app downloads. Typically, you will get an error prompt saying so but it wouldn't hurt to double check. If necessary, you can free up some space by deleting old and unwanted contents including unused apps, messages and photos.
Another possibility is server-related issues like when the Play Store server is currently experiencing downtime, undergoing maintenance, congested or simply unavailable at the moment. In cases like this, there's not much that can be done on your end but to wait until the server is back up and accessible again. Thus, you can retry downloading the Discord app on your Android phone at a later time.
Hope this helps!
Relevant topics that you might want to read: