Fitbit is constantly reinventing the wheel and this is clearly evident on its Fitbit Versa products. With the current generation of Fitbit Versa now over a year since its release, there's an expectation that a greatly improved Fitbit Versa 4 is on the way. We've scoured the internet for the most accurate and most credible information about this device lately. Let us take a look at the Fitbit Versa 4 rumors to see what's the latest updates for this much awaited smartwatch.
We will be updating this post from time to time so be sure to bookmark this page if you plan on getting the most recent news about the Fitbit Versa 4 from us.
Google's acquisition of Fitbit: Impact on Fitbit products
Google has been successful in acquiring Fitbit for $2.1 billion. The sale was officially completed on January 2022. The quest to acquire Fitbit is supposed to "help spur innovation in wearables," according to Google Senior VP Rick Osterloh. Assuming that this statement holds true, this can greatly improve the future Fitbit products.
For one, instead of running on Fitbit OS, which is inferior to, say, watchOS, future Fitbit devices may run Wear OS. A modification of Android OS, Wear OS is an Operating System mainly designed for smartwatches. It's already in use by other smartwatches such as Mobvoi, Fossil, etc. With Fitbit becoming part of Google, it won't be a surprise if the next Fitbit Versa will now be supporting more apps as well like Gmail, Google Play, Google Pay, or Google Maps.
As a Fitbit device, the new Fitbit Versa 4 will most likely retain the signature features of the brand but there will most likely be a Google spin mix on them too.
Fitbit Versa 4 Rumors: Release date
September 2, 2022: As of this writing, the final release date of Fitbit Versa 4 has not been announced but it's likely to become available in the Fall or Spring (if you're in the Southern Hemisphere). This smartwatch can now be pre-ordered at this time.
---
At this time, there is no confirmed launch or release for the Fitbit Versa 4. If we are to follow the release history of Fitbit Versa devices however, we can expect that the Fitbit Versa 4 is already overdue. 
The first Fitbit Versa became available in April 2018 while the Fitbit Versa 2 followed a year and 5 months later in September 2019. Then, less than a year later, both the Fitbit Versa 3 and Fitbit Sense were released in August 2020.
The Versa range is among the most popular Fitbit devices and it's unusual that it's taking this long for a new iteration to come out. The most likely reason for this is the possible integration of Google's proprietary Wear OS in the brand.
There's high likelihood that the new Fitbit Versa 4 will be launched in late August or early September, possibly during the IFA 2022 in Berlin.
New Fitbit Versa 4 Specs
Fitbit is not big on making big changes on how their products look. If we are to get ideas from the previous Fitbit Versa iterations, the specs of the new Fitbit Versa 4 will most likely be similar to what we already have with the previous Versa versions. You can put all the three versions side by side and you'll know what I mean.
With the Fitbit Versa 3 however, there's a hint that Fitbit may be moving away from its traditional design just a tiny bit as with its more rounded corners compared to the Fitbit Versa 2. The new Fitbit Versa 4 may follow the same move. The overall squircle design of the Versa has become its most recognizable form and it's likely for this reason that the Fitbit Sense borrowed the idea.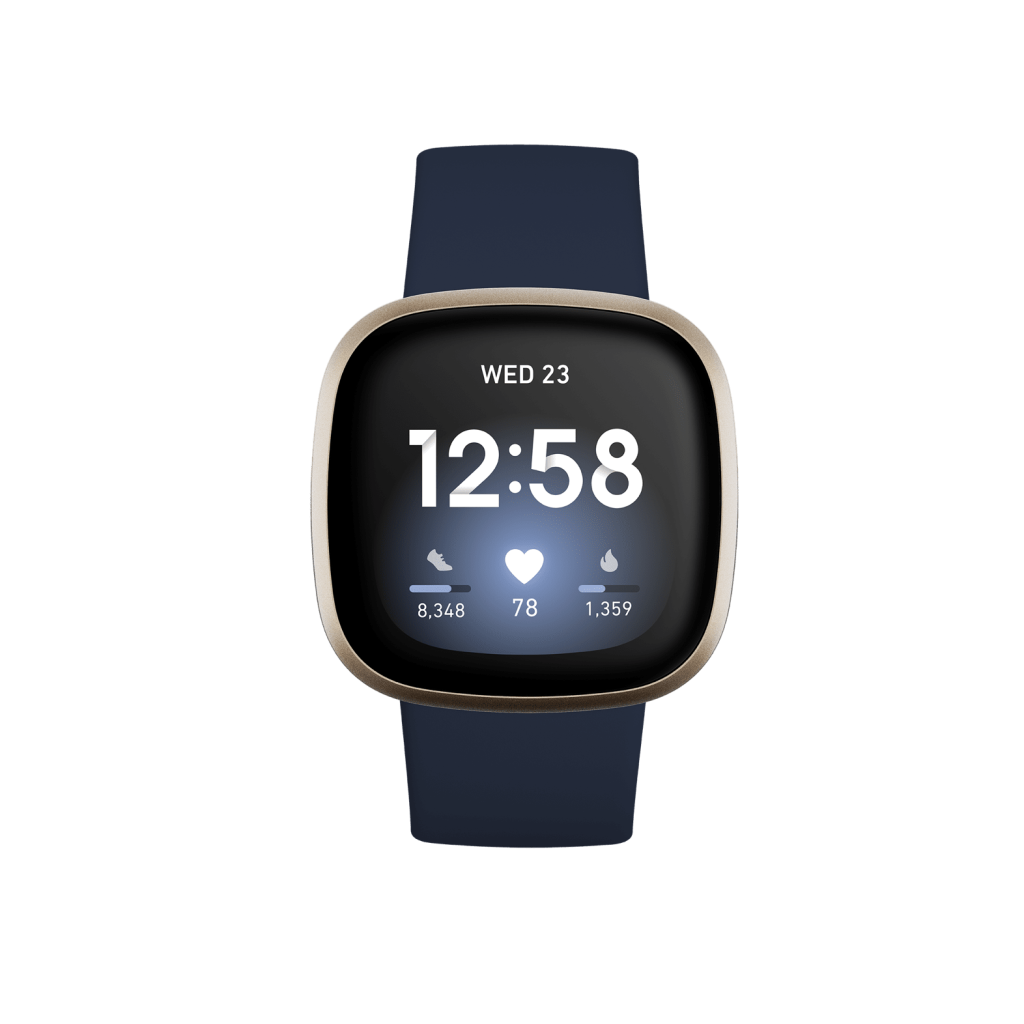 The introduction of the AMOLED display on the Fitbit Versa 3 was a great improvement over the previous two versions and we can expect that the Fitbit Versa 4 will follow suit. Without making the frame bigger, the new Fitbit Versa 4 can have an even slimmer bezel to bump the screen further from the Versa 3's 1.58 inches. Improving the resolution from 336 x 336 pixels to, say, 454 x 454 pixels can make for an even stunning display. It would also make sense if Google will eventually integrate its flagship apps such as Google Play, Google Pay, or Google Maps as part of the default apps.
Another potential for improvement over the Fitbit Versa 3 and Fitbit Sense is the battery life. Making the AMOLED screen more power efficient may allow the device to run in lowest screen settings for up to a week or longer on a single charge.
In terms of connectivity, the Fitbit Versa 4 may now support 5GHz wifi on top of its basic connectivity capabilities such as Bluetooth 5.0, GPS, and NFC.
Dimensions: 40.480mm x 40.480mm x 12.350mm
Battery: Up to 8 days
Sensors: heart rate, temperature, blood oxygenation, gyroscope, accelerometer, EDA, ECG
Screen: 454 x 454 pixels AMOLED
Connectivity: Bluetooth 5.0, GPS, NFC, WiFi
New Fitbit Versa 4 Price and availability
September 2, 2022: The new Fitbit Versa 4 has been announced to cost US $229.95, which is cheaper than the more expensive Fitbit Sense 2 at US $299.
Buying a brand new Versa 4 will give you 6 months of Fitbit Premium subscription to let you access even more advanced fitness and sleep tracking features. Once the free Fitbit Premium expires after 6 months, you can continue using it by paying US $9.99 every month.
---
The exact price of Fitbit devices and fitness trackers depend on specs. For the Fitbit Versa 4, the price will probably fall within the $200 and $230 range. The current version initially retailed at $230. If the new Fitbit watch will add a significant sensor or component for, say, cellular connectivity, the price may be bumped $50 or $100 up.
As far as availability goes, usual retailers like Amazon, the official Fitbit website, and other major electronic stores will most likely sell the new device.
New Fitbit Versa 4 will not be a Wear OS smartwatch
If Fitbit devices will move to the new Wear OS of Google, the Fitbit Versa 4 is poised to be the first Versa to run it. There's very little to nothing as far as confirmation of this rumor is concerned but if the Google IO 2021 announcement is to be believed, the acquisition of Fitbit may mean that Fitbit integration of Wear OS 3 on their devices is already underway. Or not.
As discovered by 9to5Google, Wear OS is less likely to come to Fitbit trackers and smartwatches soon. Their code digging of an APK of Android Fitbit app reveals that a couple of Fitbit devices with designated code such as Hera and Rhea (most likely the Fitbit Versa and Fitbit Sense) are still going to use old software "bridge" that allows a smartphone to talk to a smartwatch and moves data back and forth through Bluetooth. This is a significant find since Wear OS devices have their unique software "bridge" between an Android device and a watch.
This means that Fitbit trackers and devices, including the Sense and Versa ranges, are likely to continue using the Fitbit OS.
If you're expecting to be wearing a Wear OS device soon from Fitbit, this news is surely disappointing. I believe that the next generations of Fitbit Versa devices (but not the new device Versa 4) will be the ones to benefit from the more robust Wear Operating System from Google.
New Fitbit Versa 4 Body Design
September 2, 2022: The latest Fitbit Versa 4 now features a physical button on the left side and not the haptic button.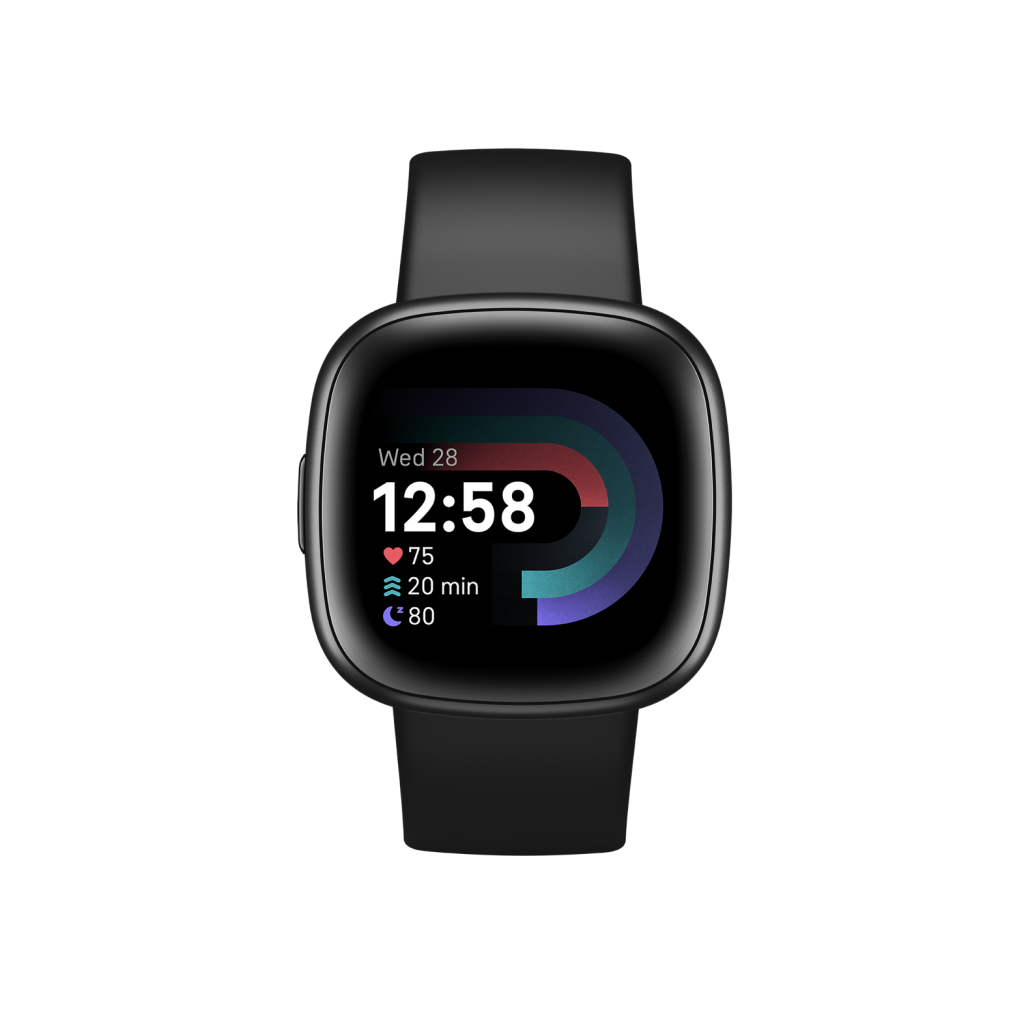 ---
As far as body design, the Fitbit Versa 4 will probably maintain the squircle shape that we've come to associate with this product line for years now. This makes sense since Fitbit's design philosophy called Biologic Industrial Design Language put primacy on imitating the natural body shape to come up with ergonomic and comfortable fitness tracking devices. It means that you can't expect the Fitbit Versa 4 to have rectangular or round faces, unless Fitbit will introduce a new radical change at this time.
Fitbit Versa 4 colors
September 2, 2022: Graphite aluminum with a black strap, platinum aluminum with a blue strap, and copper rose aluminum with a rosewater or a beet strap are the three color combinations available for this watch.
---
Another visible signature aspect of Fitbit devices is the color scheme. The company, over the years, have come to use muted colors such as cream, soft pink, midnight blue, and shades of black on their devices. There's no reason why they would discontinue using these colors with the next generation Versa.
Fitbit Versa 4 remains water resistant
All Fitbit products are water resistant for up to 50 meters or 5 ATM. This is more than enough to block accidental liquid splashes or exposure to sweat and moisture. Unless you plan on deep diving with a Fitbit Versa 4, water resistance will most likely remain at the current rating of 5 ATM.
New Fitbit Versa 4 Display
The screen is an important selling feature for Fitbit Versa devices. Because the current Fitbit Versa model currently uses the most advanced LED panel technology available, the Fitbit Versa 4 will almost certainly use the same AMOLED screen technology. The new version will most likely outperform the old one in terms of screen size however. As mentioned above, I think that Fitbit can improve on the screen size without making the chassis of the watch bigger by eliminating or reducing the bezel to the barest minimum.
It would be good to have a bezel-less smartwatch with a 454 x 454 pixel resolution.
New Fitbit Versa 4 Battery life
As for every single electronic device nowadays, the battery life is always an area that constantly hungers for improvement. Fitbit has managed to incrementally increase battery endurance on their Fitbit Versa bunch so I expect that the new device, Fitbit Versa 4 will have a much longer battery life than the current generation. While the Fitbit Versa 3 can manage to stay on for up to 6 days on lowest screen settings and without the GPS sensor enabled, battery life can easily slide down to 2 days only when the always-on display feature is used.
Making the upcoming devices more power efficient and increasing the battery endurance to a few more days can be great.
New Fitbit Versa 4 Smartwatch features
September 2, 2022: The new Fitbit Versa 4 watch is designed for fitness and this is shown with its additional sports activity profiles. There are more features in this watch over its predecessor so it can better monitor sleep and heart rate and track calories. It also features Active Zone Minutes.
On top of these expanded fitness features, the Versa 4 should be able take advantage of Google Wallet and Google Maps.
---
The Fitbit Versa line is primarily a fitness tracking device but at the same time, it offers a few features that makes it a convenient smartwatch. For example, it supports a few third party apps that can make your workouts or training sessions more fun. 
For Fitbit Versa 4, many people expect that the option to store music in the watch for offline use will finally be free. With the current Fitbit Versa 3, such an option is hidden behind a paywall. This means that if you want to play offline music when on workouts or out in the field, you need to pay first. For the original Fitbit Versa and Fitbit Versa 2, a user can manually upload music to the watch and listen to them for free. Hopefully, this option returns to the Fitbit Versa 4.
Another area where the Fitbit Versa 4 is expected to improve on is on the design of its apps, watch faces, and Fitbit Pay support. These stuff, while not the focus fitness trackers like the Versa 4, can make lives easier if enhanced.
Other smart features that we expect to continue with the Fitbit Versa 4 are:
on-board microphone and speaker to allow on-wrist calling
app notifications when paired with phone
Fitbit App Gallery
New Fitbit Versa 4 Fitness tracker features
The next generation Fitbit Versa 4 is also expected to retain the many fitness features that solidifies the Versa brand over the years.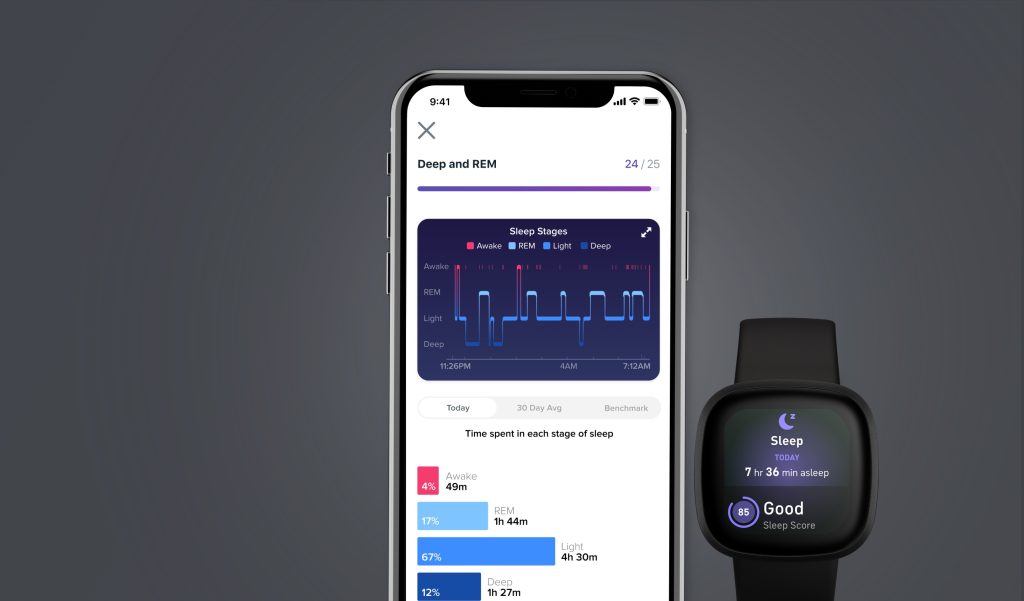 I also anticipate that the advanced EDA (Electrodermal Activity) sensor and ECG (Electrocardiogram) that are now installed on the flagship Fitbit Sense will eventually be added to the Fitbit Versa 4. The addition of these two desirable sensors may bump the price of the Versa 4 but it should be worth it, especially for those who need constant monitoring of their stress levels or atrial fibrillation.
The other fitness features that will probably remain includes:
sleep tracking
GPS
Active Zone Minutes
sport profiles
Cardio Fitness Score
Heart rate tracking
Sp02 monitoring
Health metrics dashboard
Meditation sessions
Breathing rate tracking
Will Fitbit Premium membership become free on Fitbit Versa 4?
September 2, 2022: The new Versa 4 will offer a free 6-month Fitbit Premium subscription.
---
Fitbit Premium is a major income stream for the company after the hardware itself so this paywall will likely be retained on future Versa products, including the Fitbit Versa 4.