Casio has just unveiled the Pro Trek WSD-F21HR smartwatch running Google's Wear OS on board. This wearable is meant for adventurous individuals and comes with features like GPS, a dedicated heart-rate sensor as well as resistance to natural elements.
What's unique about the Pro Trek is the fact that it comes with two display panels of 1.32-inches each, with one offering a color LCD screen and the other a monochrome display. The latter can be very helpful when the battery is running low by cutting down excess usage as well as background refresh in some cases.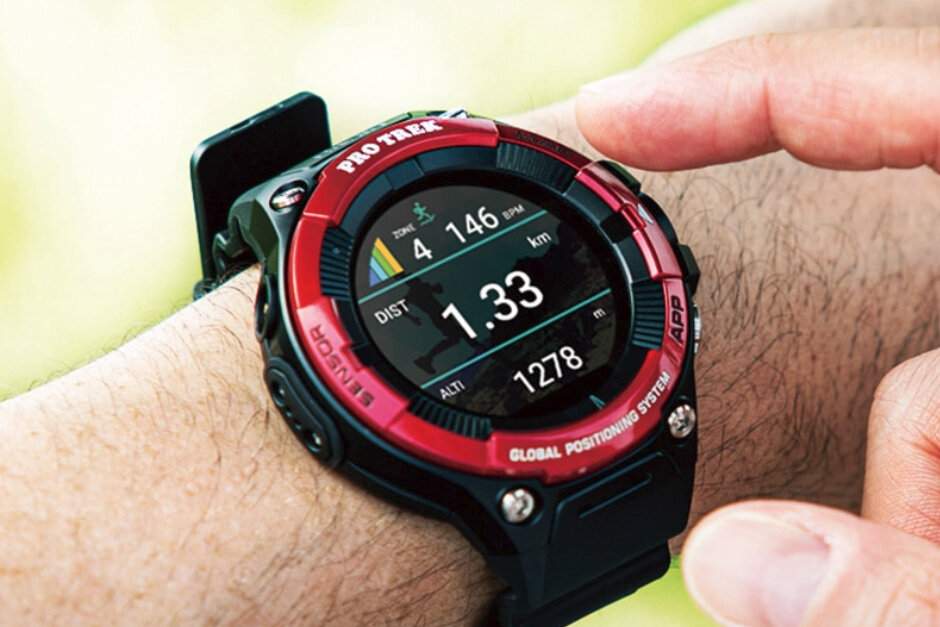 It's also worth noting that the monochrome display here is unlike any we've seen before. It can continue to operate normally and even offer measurements in real-time. Since this display consumes lesser power than the color panel, it can run for significantly longer. We expect the wearable to have its own software customization, especially in terms of watch faces.
Casio has mentioned when the watch will be available for purchase in September, so we're just a few weeks away from its release. It will retail for $499 and will be available from "select jewelry and watch retailers" in the U.S. The company will offer this wearable in Black and Red colors. Given that this smartwatch can also measure heart-rate using an optical sensor, its value in the market will be immense. The pricing at $500 isn't too steep either, especially considering how much the Apple Watch sells for.
Are you interested in this new Pro Trek smartwatch by Casio?
Source: Casio
Via: 9to5Google