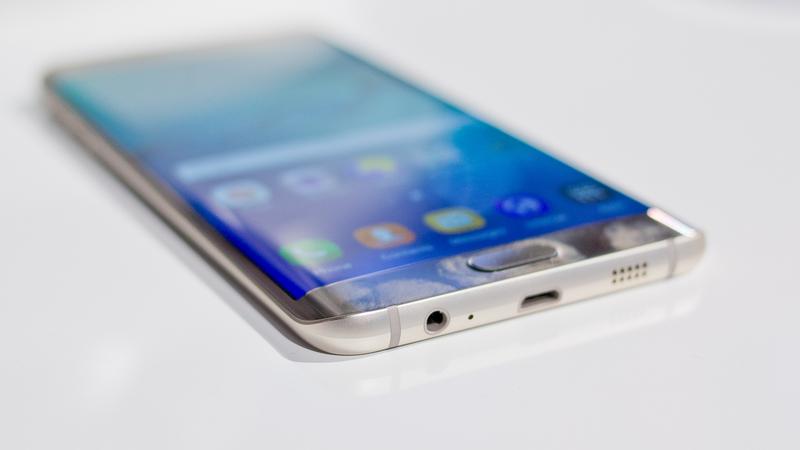 As promised, below are two other Marshmallow-related problems as reported by some readers. If you want to check out more problems and solutions for the #GalaxyS6, please visit this page.
If you are looking for solutions to your own #Android issue, you can contact us by using the link provided at the bottom of this page, or you can install our free app from Google Play Store.
When describing your issue, please be as detailed as possible so we can easily pinpoint a relevant solution. If you can, kindly include the exact error messages you are getting to give us an idea where to start. If you have already tried some troubleshooting steps before emailing us, make sure to mention them so we can skip them in our answers.
---
Problem #1: Loading time of Galaxy S6 apps takes longer
Recently my system has become quite slow, takes much longer than usual for apps to load. But once they load they operate fine, it's starting apps that take forever. I've removed /disabled all junk apps, have tons of free space /ram, and even removed my third party themes and reverted back to default. I've cleared all caches, system cache, rebooted the system several times over the past few weeks, and no luck. This issue persists on both 4G and Wi-Fi. I've even tried reinstalling some apps, which actually does help, but after a few start-ups the problem reoccurs.
To give you an example, when I launch Chrome or UC browser, the status bar loads about a quarter of the way and stops for approximately 30 seconds, then shoots up to 80%, stalls for a few more seconds, then loads. Subsequent pages load at normal speed after, it's just the initial load up that takes forever. Same problem applies to all apps on my phone, even when I access settings! All I see is a white screen for about 30 seconds before it loads and it's fine after. I tried CCleaner, and multiple tips from help forums and I've gotten nowhere, any ideas ? Using lookout Antivirus which is always up to date and all scans are clean.
Thank you for your help! — Jay
Solution: Hi Jay. If you've been using CCleaner and similar apps for a while, we recommend that you remove them. Their function is redundant as Android OS provides the same utility that they offer. In order to work, CCleaner and similar apps often deletes the system cache, which may be the reason why initial app loading time takes longer than usual.
In order to load apps efficiently, Android keeps the necessary files for each app everytime you load them. These files are then stored in the cache partition which Android use. The cache partition is therefore a storage of special files that the operating system has compiled in order to load and open apps faster. Building up the cache can take some time depending on how you use your device. The more you use your device, the more updated the system cache becomes. The idea is, every time you load an app, the OS takes note of what files to keep as cache in order to make the next loading time faster. This system is more power efficient and speeds up the loading time.
Using CCleaner or any other app with similar function stops this process because they regularly delete the cache. This means that your device has to come up with a new cache each time you load an app, which CCleaner will only delete later again. Keep in mind that the initial loading time for an app takes longer time compared to subsequent loading times, especially if the device has already saved the necessary cache.
Although we recommend wiping the cache partition regularly, doing so once every month should be the maximum.
Problem #2: Fingerprint scanner not working after updating Galaxy S6 to Marshmallow
Two issues. 1.  Since I upgraded to Marshmallow, I cannot use my fingerprint scanner. I had been using it for a year without issues with the previous OS. I upgraded to Marshmallow over the weekend and anytime I try to use the scanner, it immediately pops up with an error message "Make sure Home button is clean and dry, then try again" and it kicks me out. 
I tried deleting my saved fingerprints and recreating them, but every time I touch "Add Fingerprint", that same error pops up immediately and doesn't even give me an opportunity to touch the fingerprint scanner.
Second issue.  When I open the stock messaging app, some threads are completely blank.  Other times, when I am typing, the text box doesn't expand with multiple lines of text. Rather I have to scroll in the text box to see what I'm typing.  What's more, when I send a text, it doesn't move the thread up to display the latest message, I have to scroll again to see what I just sent.  I noticed that if I close out of the app (not back out, but actually close the app) and go back in, those problems are resolved. This happens at least a couple times a day since the OS upgrade. — Kurt
Solution: Hi Kurt. Major operating system updates, at least for Android, don't usually go smoothly for a number of reasons. As Marshmallow is a developing OS at this time, it is expected to cause problems for some users. In order to minimize bugs though, we recommend that you wipe the cache partition first, then follow up with factory reset if nothing changes. These solutions have mixed results so far but they are the most that you can do on your end. Other causes of post-update issues can be due to variables outside your control.
For reference, below are the steps on how to wipe the cache partition:
Turn the Galaxy S6 off.
Press and hold the Volume Up, Power and Home buttons at the same time until the Android logo appears, and the phone vibrates.
Release the Power button but continue to hold the other buttons.
Use the volume buttons to scroll down to highlight Wipe Cache Partition.
Press the Power button to confirm
Scroll down to Yes and press the Power button
Scroll to Reboot System Now and press Power
Your Galaxy S6 will reboot with a cleared system cache
Doing a factory reset via recovery mode works similarly, though you need to select "wipe data/factory reset" instead of "wipe cache partition."
Doing a factory reset may not help you if the problem stems from app-specific issues. Poorly coded apps may become incompatible with Marshmallow so make sure that you update all your apps accordingly.
Problem #3: Galaxy S6 stock messaging app lag issue after Marshmallow update
Ok. So I have an Galaxy S6 and recently (i can't remember, mid Feb or March 2016) they pushed an operating system update. Ever since my  text messages has been lagging like crazy. I have tried everything suggested in posts. However, either it cannot be done on my phone – as in a attempt to do it but it doesn't do it, or it hasn't cleared the problem. Here are things i have tried:
clearing cache for the text messaging app – i can't actually clear the cache. i click the button "clear cache" in the settings>apps>messaging, but it does not actually do anything.
I've tried re-booting and re-starting my phone and it still won't allow me to clear the cache.
next i tried the "wipe cache partition" in the recovery mode you go into when your phone is rebooting. That did not work AT ALL. text messages were still lagging and cache in apps could not be cleared.
finally, i tried a factory reboot. Twice. Once i restored an older backup of my phone from 2 years ago. when the problem persisted, I factory rebooted it again and started from scratch, downloading only apps i use and have not had any issues with.
After all this my text messages are still lagging. I've cleared all old messages a number of times and as mentioned above, I've tried everything. it's driving me crazy!! The lag is so bad. ANY SUGGESTIONS? Thanks 🙂 — Paulina
Solution: Hi Paulina. As mentioned above, the only available solutions for users who experience issues following an update includes wiping the cache partition and doing a factory reset. Since the issue persisted even after doing them, we suggest that you try using another messaging app, or simply wait for another update to Marshmallow.
By the way, we assume that before you did a factory reset, "automatic restore" option under Backup and reset section is unchecked. If you did enable automatic restore, there's a chance that you are simply re-introducing the same glitch after a reset. Be sure to tick it off if it was previously enabled to see the difference.
Also, try to observe the phone for 24 hours after a factory reset without installing any apps. This will give you a clue whether a third party is creating a conflict with Marshmallow or not.
Problem #4: Changing the text color and bubble style of messaging app in Galaxy S6
The Marshmallow update installed today. I had used text messaging about an hour before the update and my settings were as I had intended – with a specific bubble style and background. After the update, when I opened the messenger app, I noted that the bubble style was set to a clear box.  I didn't have time to play with it then, so I left it as was. Throughout the day, random messages – specifically 1 received and 1 sent – had a colored background. The rest of the bubbles were clear. The received message with a colored background was actually very difficult to read as it was a light blue background with white font. The message I sent was a light yellow background with a white font. When I finally had time to change all my settings back, I now note that I do not have the option to change this. The only settings I can change here are the background and the font size. I cannot change the text color or the bubble style. Is this something they took away? — Wanda
Solution: Hi Wanda. Are you using a third party messaging app or the stock one? If it's a third party app, make sure to contact the developer so they can advise you accordingly.
In case you're using the stock messaging app, try to head to settings of the app and see if there's a way to change text color and bubble style.
Some S6 models may not have these options so we hope that yours have them. Otherwise, try to delete the messaging app cache and data to see if that will make any difference.
If nothing changes, you also want to try doing a factory reset. Here's how:
Turn off your Samsung Galaxy S6 Edge.
Press and hold the Volume Up, Home and Power keys together.
When the device powers on and displays 'Power on logo', release all keys and the Android icon will appear on the screen.
Wait until the Android Recovery Screen appears after about 30 seconds.
Using the Volume Down key, highlight the option, 'wipe data/factory reset' and press the Power key to select it.
Press the Volume Down button again until the option 'Yes — delete all user data' is highlighted and then press the Power key to select it.
After the reset is complete, highlight 'Reboot system now' and hit the Power key to restart the phone.
Problem #5: Caller can't hear during calls
Today I tried to make a phone call but the person on the other side of the line couldn't hear me while I could perfectly hear her. I tried many times and the same thing happened. Then I made a call on WhatsApp and there the person succeed to listen to me. Then I asked her to call me normally back and the conversation went fine. I tried again to call , and the person couldn't hear me. I did a call on Skype and the microphone worked, and I also tried to register my voice and it worked. Could you help me with some hints?  
For me it is strange since in the morning when I woke up I was able to call someone and have a normal conversation and suddenly after a couple of hours this situation happens.
Please help me cause I don't know what to do. I already went in safe mode but again the microphone is not working when I do the phone call.  — Gusa
Solution: Hi Gusa. Are you using a third party dialing or calling app? If you are, try switching to the stock dialer app and try calling again. If you are already using the stock app though, consider wiping the cache partition and doing a factory reset.
Problem #6: Galaxy S6 keeps saying storage is full
I was trying to update some apps from the app store and then got the message: insufficient storage. I then went and deleted around 700 photos and other stored data and the memory then was around 27GB (out of 32GB). I didn't try to download the apps again since i left home but in about 20 minutes, i got the messages that the phone storage is full.
I couldn't go to the gallery, couldn't do anything.
I went to the files that I've deleted to make sure they were gone, and indeed they were gone.
I wiped out the cache partition and still same problem. I don't know how the storage got full when I didn't even use the phone for 20 min.
Plus, when it was already full the first time, I didn't get any error message (insufficient storage) like the first time so I didn't even know i was running low on storage. — Murielle
Solution: Hi Murielle. Try to boot the phone in safe mode and try again. If one of your third party apps is causing a mess, the issue should not occur again. Here's how:
Press and hold the Volume Down and Power keys for 20 to 30 seconds.
Once you see the Samsung logo, release the Power key immediately but continue pressing the Volume Down key.
Your phone should continue booting up and you will be prompted to unlock your phone as usual.
You will know if the phone successfully booted in safe mode if the text "Safe mode" is displayed at the lower-left corner of the screen.
If the phone continues to indicate that storage is full, be sure to do a factory reset.
---
Engage with us
If you are one of the users who encounters a problem with your device, let us know. We offer solutions for Android-related problems for free so if you have an issue with your Android device, simply fill in the short questionnaire in this link and we will try to publish our answers in the next posts. We cannot guarantee a quick response so if your issue is time sensitive, please find another way to resolve your problem. 
If you find this post helpful, please help us by spreading the word to your friends. TheDroidGuy has social network presence as well so you may want to interact with our community in our Facebook and Google+ pages.