The popular smartphone models available in the market will most likely always be getting software updates. The #Samsung #Galaxy #S6Edge for example has received several updates ever since it was released in 2015. This device was initially running on Android Lollipop but now has been updated to Android Nougat. Aside from making the phone perform well the update also improves the security of the phone making sure that its data is protected. Although it's a good idea to update the phone there are instances when certain issues can occur during the process which we will be addressing today. In this latest installment of our troubleshooting series we will tackle the Galaxy S6 Edge not updating to latest software issue & other related problems.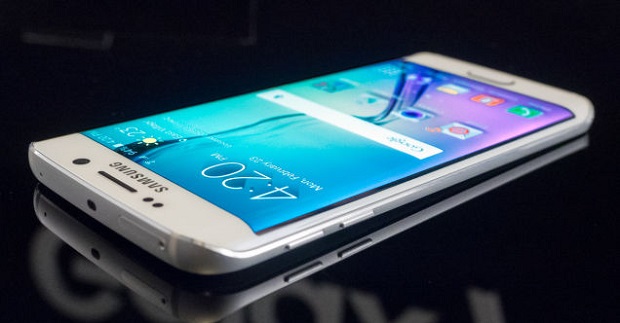 If you own a Samsung Galaxy S6 Edge or any other Android device for that matter then feel free to contact us using this form. We will be more than happy to assist you with any concern that you may have with your device. This is a free service we are offering with no strings attached. We however ask that when you do contact us try to be as detailed as possible so that an accurate assessment can be made and the correct solution can be given.  
If you would like to browse the previous parts in this series then check out this link.  
You may also reach us at our Facebook and Google+ social media accounts.
S6 Edge Not Updating To Latest Software
Problem: I own a Galaxy S6 Edge. I can't update software even to marshmallow. When I tap on 'search for updates', a message appears and says it is already up to date, on lollipop version.
Related Problem: Hi, I have an android s6 edge. bought it brand new a few months ago. i noticed that all my friends are running a significantly new version of android than i am. my phone is officially at and t unlocked and i use it with cricket sim card. what can i do to update my android version?
Related Problem: Hi, ever since i had this it has never updated. even when i check for updates it tells me it's up to date. i still have the lollipop android on it. what should I do?
Related problem: software is not updating to android 7.0. when attempting to update it states that the operating system has been modified in an unauthorised way. it tells me to download smart switch and do it via that but i find that hard too. pls help
Solution: In order for the phone to get the latest official software updates there are several conditions that it must meet first which we have listed below.
The phone should not be rooted.

The phone should not be running on a custom software.

If the phone has been unlocked then it should be running on its original network in order for it to access the update servers.
If your phone meets the conditions listed above and it is still not getting any of the updates then try backing up your phone data then do a factory reset. Once the reset is complete connect your phone to a computer with Smart Switch running and let this software update your phone.
In case the above steps fails to update the phone then your remaining option is to flash the device with its updated firmware file using Odin. You can download the firmware file of your phone from the Sammobile website. This website will also have all of the necessary instructions on how to flash your phone.
S6 Edge Takes Too Long To Charge Drains Quickly
Problem: My Samsung galaxy s6 edge takes a whole lot of time to charge, and when it barely does, it drains out easily. It took 4 hours to charge to 30 percent today. And drained in about 15 mins. I changed the battery pack before this started.
Solution: Let's tackle the charging issue of the phone first by following the troubleshooting steps listed below.
Clean the charging port of the phone using a can of compressed air making sure that any dirt or debris stuck in this port is removed.

Try charging the phone using a different charging cord and wall charger ( must have an output rating of 2.0A).
For the battery drain problem that you are experiencing the following troubleshooting steps are recommended.
Start the phone in Safe Mode. Do you still experience the same issue in this mode? If not then this could be caused by an app you downloaded. Find out what app this is and uninstall it.

Wipe the cache partition of the phone from the recovery mode.

Backup your phone data then do a factory reset.
If the above steps fails to fix the problem then you need to bring the phone to a service center and have it checked as this could already be caused by a faulty internal component.
S6 Edge Not Turning On After Getting Wet
Problem: On Sunday I tried taking an underwater photo with my Samsung Galaxy S6 Edge and as soon as i dipped half of the phone into the water it went black. I left it alone and didn't try turning it on until the end of the day. I plugged it into the charger and it filled up to 100% but refused to boot up and would shut down as soon as i plugged it out and refused to come on without the charger. It's Thursday now and it's flickering with the charger plugged in. Can it be saved?
Related Problem: Hi. I've got Samsung S6 edge my sister dropped it into the water now it won't turn on neither charging,I've tried fast charge nothing happens so what can I do. Before I take it to the technician how much maybe am I gonna spend. Is it maybe more the price I bought with ? Normally fixing motherboard cost how much if that's the case.
Solution: This particular model does not have any waterproof feature so it is a bad idea to get it wet. Since the phone already got wet what you will want to do right now is to place this in a bag of rice for at least 48 hours. The rice will absorb the moisture inside the phone. Once this is done try charging it and turning it on. If the issue persists then this phone is most likely water damaged already in which case you will need to bring it to a service center and have it checked. The cost of having the phone repaired will depend on which components need to be replaced.
S6 Edge Won't Charge
Problem: Hi My Samsung s6 edge won't charge. When the phone had remaining battery left the LED lit up and the phone had a lightning bolt on the screen indicating that it was charging. I tried to restart the phone and the phone turned off and would not turn on again. Now when I plug the phone in the lightning bolt and battery sign appear momentarily in the centre of the screen. It then disappears and I can't get the phone charged enough to do a soft restart. Please help Thanks
Related Problem: Really hoping you can help.. Was perfectly happy with Marshmallow then this morning auto update installed Nougat. Immediately started having charging problems. As in it's not charging at all.. Just sits there on 38%. Have done a factory reset and still nothing. Have gone through your troubleshooting page and still no joy. Any further assistance would be greatly appreciated. Cheers guys,
Solution: What you will want to do in this case is to clean the charging port of the phone first using a can of compressed air making sure to remove any dirt or debris stuck in the port. Next, ty charging the phone using a different charging cord and wall charger that has been tested to work on another device. If the phone still does not charge then perform a battery pull by pressing and holding both power and volume down buttons for at least 10 seconds. Normally, your phone will restart after this and if it does then proceed with charging the phone.
If the above steps fails to fix the problem then you need to bring the phone to a service center and have it checked.