While Facebook already allows sending payments on Messenger, the company has today announced a more robust payments platform known simply as "Facebook Pay". In a detailed blog post, the company mentioned that this service will be available on the core Facebook app as well as Messenger, while it will eventually make its way to Instagram and WhatsApp as well. This will not differ from the original Messenger payments system and users will still be able to send and receive money securely using PayPal or any major credit and debit cards.
Facebook mentioned that Facebook Pay is not part of Calibra which is the company's soon to be launched digital wallet service based on cryptocurrency service Libra. Unifying all Facebook apps to allow seamless sending of money across apps is a decent idea and could enable millions of users to send wireless payments for the first time.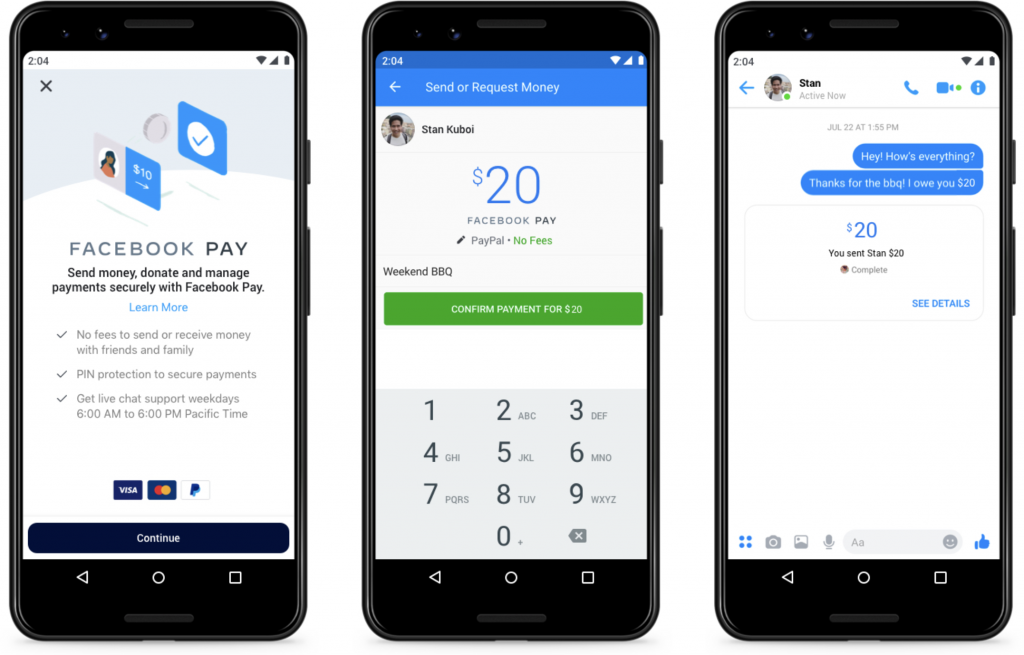 "People already use payments across our apps to shop, donate to causes and send money to each other. Facebook Pay will make these transactions easier while continuing to ensure your payment information is secure and protected," the company said.
Multiple experts have previously voiced concerns over the power of Facebook in the industry while there have also been some voices suggesting the breakup of the company. However, the company appears to be braving the storm for the time being.
Users should be able to use Facebook Pay on both Android and iOS versions of Facebook and Messenger. There's currently no ETA on when it will arrive on WhatsApp and Instagram, but the company mentions that users will be able to set up Facebook Pay directly on these apps when available.
Source: Facebook