Are you having an issue launching or starting Roblox? One of the annoying problems that many players encounter in the game is the "An Error Occurred While Starting Roblox" bug. This issue can be caused by a lot of things so there's a wide range of solutions that we offer in this guide. Learn what are fixes that you can try below.
How to fix an error occurred while starting Roblox?
If you're experiencing the error occurred while starting Roblox, you'll have to do a number of troubleshooting steps to fix the problem. Check out the fixes that you can do below.
Fix #1: Check the Roblox server status.
The error occurred while starting Roblox issue is typically a connection problem so the first thing that you can do is to ensure that the Roblox servers are working properly. There are a number of indicators that you can look into if there's an on-going server issues. The most common sign is if you're having trouble joining a game but also if it takes a long time to open the official website of Roblox, or if your app takes a long time to load.
Another indicator is an error message like the error occurred while starting Roblox.
Also read: How To Check If Roblox Is Down | Not Working | Won't Connect
Fix #2: Power cycle your network devices.
If you've confirmed that there's no Roblox server issues at the moment, the next troubleshooting step that you can do is to reboot your modem, router, and other network equipment. Some network bugs can cause connection issues and one of the effective ways to fix them is by refreshing the system. Make sure that you completely turn off the modem or router by unplugging it from the power outlet for at least 30 seconds.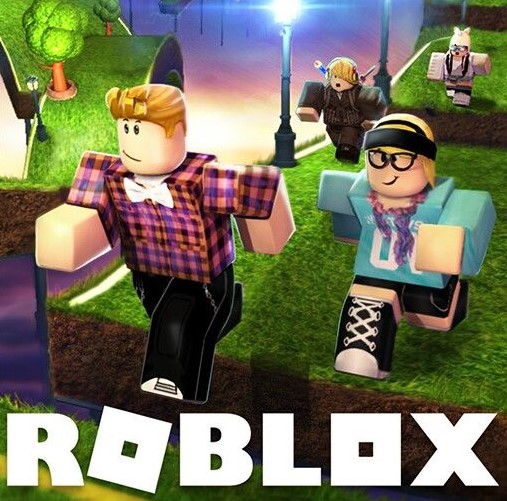 Fix #3: Reboot your device.
If a network reset did not help, you then has to refresh your device. You have to do this whether you're having the error occurred while starting Roblox issue on the PC, mobile, or tablet.
Fix #4: Do not use a VPN or Proxy server.
While most people will not encounter any issues in Roblox when using a VPN or proxy server, you should consider turning it off if you're using it now. If the game starts to load normally again after turning off the proxy or VPN, it's possible that you may have a connection issue on your device when any of these software is enabled.
Fix #5: Reset the TCP-IP.
If you're playing on Windows and you're getting the Roblox error occurred while starting, the next best thing that you can do is to reset the IP settings on your PC. Here's how to do that:
Press the Windows + R keys on the keyboard and open the Run dialog box.
Type "cmd" in the Run box, and press Enter.
In the Command Prompt window, enter the following command netsh int ip reset c:\resetlog.txt
Wait for the system to complete the reset.
Restart your computer and check if you continue to get the same Roblox error..
Fix #6: Disable your antivirus software.
For some people, the main reason for their Roblox error is caused by interference from their antivirus software. If you're using one, try to see if turning it off temporarily will let you run the game without the error occurred while starting Roblox.
If you don't have any third party antivirus software installed, try to check if it's your Microsoft Windows Defender software that's causing the Roblox error by turning it off.
Fix #7: Disable your Windows Defender firewall.
Other folks facing the Roblox start error were able to fix it by turning off or creating an exception on their Windows Defender Firewall settings. For this troubleshooting, you can do either one although the most efficient is by simply disabling the firewall temporarily. Here's how:
Open Run with the Windows key + R.
Enter 'Control Panel' in Run dialog box, and click the OK button.
Then enter 'firewall' in the Control Panel's search box, and click Windows Defender Firewall to open further options.
Click Turn Windows Defender Firewall on or off.
Select both the Turn off Windows Defender Firewall options, and press the OK button.
Alternatively, you can create an exception for Roblox in your firewall with these steps:
Type "firewall" in the search box.
Then select to open Allow an app through Windows Firewall.
Press the Change settings button to adjust the options.
Select both the check boxes for the Roblox on the Allowed apps list that the "Windows Firewall has blocked some features" alert keeps popping up for.
Click the OK button.
Fix #8: Delete and reinstall Roblox.
If nothing has worked up to this point, the last fix that you can try is to delete and then reinstall Roblox. This may work if the cause of the problem is something deep within the OS, or if a bug has developed that necessitates a fresh installation of the game. Uninstalling Roblox can be done by doing the following:
Press the Windows Start button.
Search "add or remove programs" and click on Add or remove programs.
Search for Roblox and click on it.
Select Uninstall.
After the game has been deleted, you can reinstall Roblox by downloading it from the official Roblox website.
OTHER INTERESTING ARTICLES:
Visit our TheDroidGuy Youtube Channel for more troubleshooting videos and tutorials.