Epic Games launcher has come a long way from being an obscure app to being one of the popular gaming platforms for millions. Today, it's one of the serious rivals of Valve's Steam and it continues to grow its users. Epic Games launcher is a generally reliable most of the time but there are certain issues that many users complain about it. One of such issues is the seemingly common issue regarding logging in to one's account. If you're having an issue with your Epic Games login not working at this time, this troubleshooting guide will help you fix it.
How to fix Epic Games login not working issue?
If you're having trouble logging in to Epic Games launcher, or if you're getting an error message when trying to sign in, these are the general solutions that you can try:
Fix #1: Reboot your PC.
Refreshing your computer is the first thing that you want to do here. Apps may sometimes act erratically if a computer is left running for a long time. A quick restart might get rid of minor bugs that may have developed when the Epic Games launcher has remained open for some time.
Fix #2: Check the Epic Games server status.
Some sign in issues with Epic Games launcher is due to issues with the servers. Make sure that you check the server status of Epic Games from their official website.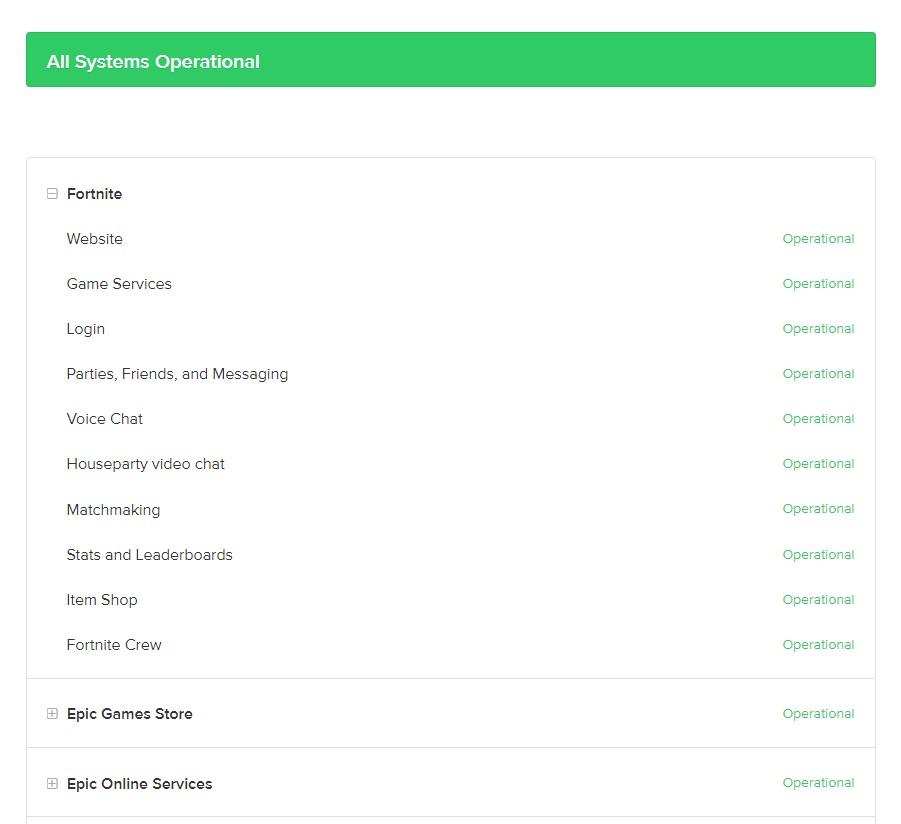 If there's any issues in the Epic Games Store section, especially with Login, the best thing that you can do is to simply wait until the issue is fixed.
In my experience, Epic Games login issues due to a server problem does not last long. Epic Games conduct regular maintenance with their servers from time to time to fix known bugs or improve things so just be patient and try to sign back in after a few hours.
Sometimes, Epic Game servers may be taken offline only in a particular region. If you have a VPN, try to see if you can sign in to your account after changing your location.
Fix #3: Double check your login credentials.
If it's been a while since you logged in to your account, it's possible that the reason for your problem may be due to incorrect username and/or password. Try to see if you can login to your Epic Games account using another device or browser. If your Epic Games login is still not working at this time, you can try to reset your password by doing these steps:
Open the Epic Games launcher.
Click on Sign in with Epic Games.
Select Forgot your Password.
Enter your email address and click SEND EMAIL.
Go your email address and follow the instructions to reset your password.
Fix #4: Log out your Epic Games account from other devices.
Another possible reason why may be having a hard time logging in to Epic Games launcher is when your Epic Games account is actively signed in on another device. If you've used another computer before to open the Epic Games launcher, make sure that you're logged out of that one.
Epic Games won't automatically sign out the account from another computer to avoid disconnecting you from your game so what you can do from now on is to ensure that you're logged out before accessing Epic Games launcher from another PC.
Fix #5: Delete Epic Games launcher webcache.
Sometimes, login issues may occur if the webcache of the Epic Games launcher is corrupted. To fix the issue, you can try to delete the webcache with these steps:
Close Fortnite and relaunch the Epic Games launcher.
Press Windows key + R and type "%localappdata%" to open a File Explorer window.
Open the Epic Games Launcher folder.
Open the Saved folder.
Click the webcache folder, and then delete it.
Restart your computer and start the Epic Games Launcher.
Fix #6: Repair Epic Games launcher.
Another troubleshooting step that you can try in this situation is to repair the Epic Games app. The steps below works if you are running Windows 10.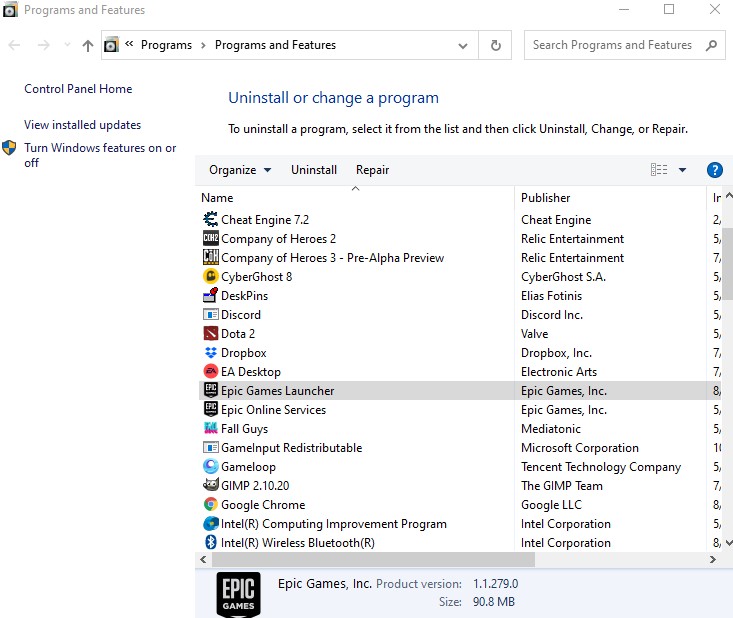 Launch the Epic Games launcher.
Press Windows key + R and type "appwiz.cpl."
Select the Epic Store Launcher.
Right-click it and choose Repair.
Follow the instructions.
Reboot your PC and check if you can now login.
Fix #7: Uninstall and reinstall the Epic Games launcher.
If none of the solutions in this guide has helped fixed your login error, consider deleting and reinstalling the launcher.
OTHER INTERESTING ARTICLES:
Visit our TheDroidGuy Youtube Channel for more troubleshooting videos and tutorials.