This post shows how to create a new folder on the Galaxy S21 using My Files app. Read on if you need help creating a personalized folder where you can store important apps and files on your new Samsung smartphone.
Samsung My Files New Folder
Samsung devices do offer a dedicated tool or app for storing and managing different files. The app is called My Files. It's one of the preloaded apps in various Samsung devices.
With this app, you can group all the files on your phone in a variety of categories or folders. This therefore allows you to easily sort or find the content that you're searching for.
Aside from storing content, you can also use the My Files apps to access and delete files that you no longer use. New folders can also be created through the My Files app.
Depicted in this quick walkthrough is the standard process of creating a new folder on the Galaxy S21 My Files.
Feel free to refer to this guide in case you need help getting this done on your new Galaxy phone.
Easy Steps to Create New Folder on the Galaxy S21
This method can also be used when creating a new folder on other Samsung Galaxy smartphones or tablets with the same software version with the S21 series. Actual screens and menu items may vary between device models and service providers.
1. To get started, access the Apps viewer by swiping up from the bottom of the Home screen.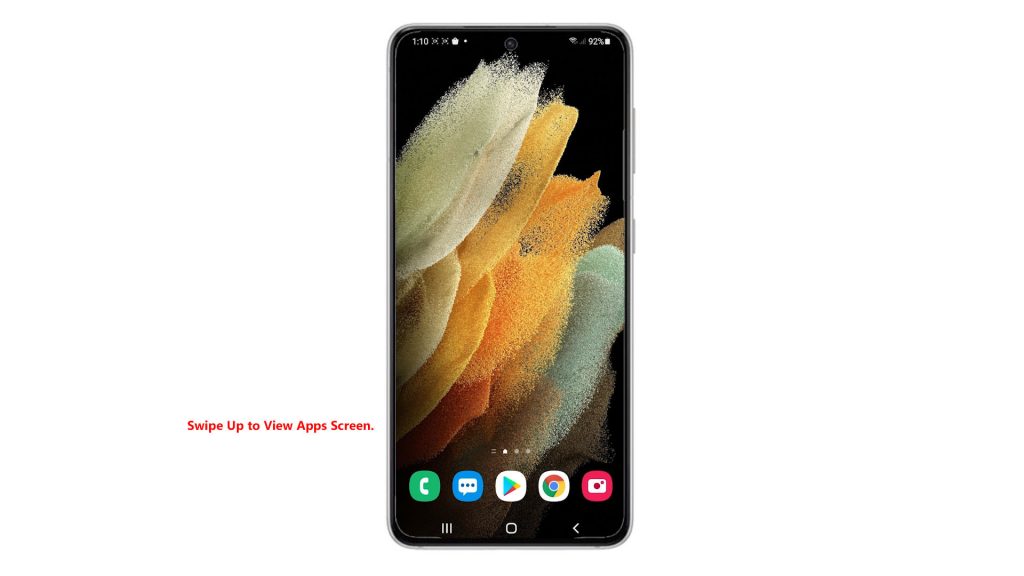 Different app icons and shortcut controls will load up next.
2. Locate and then tap the Settings icon.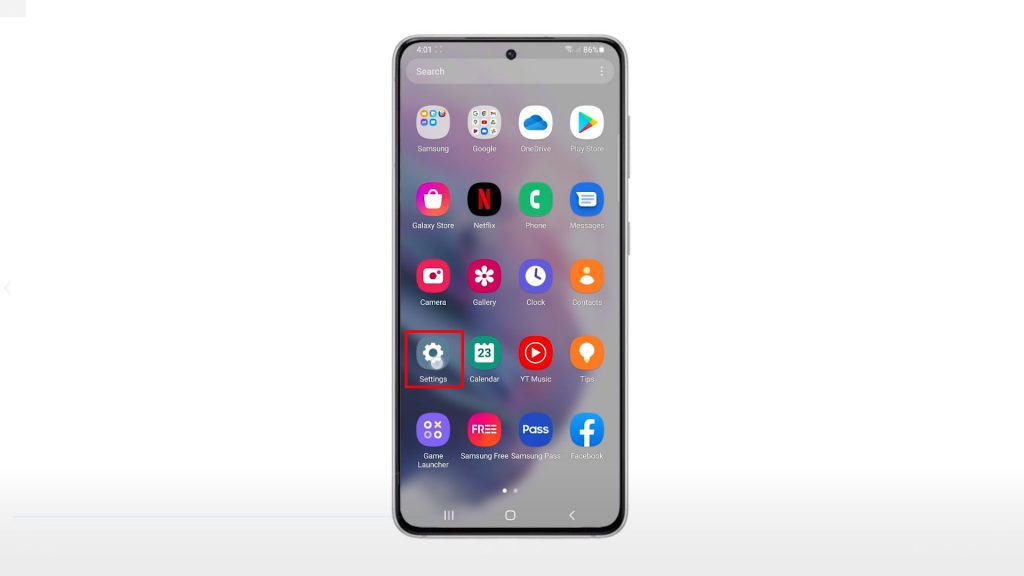 Doing so will launch the main settings menu, highlighting all basic and advanced features you can use and manage.
3. Scroll up or down to view more items. Then, tap Battery and device care.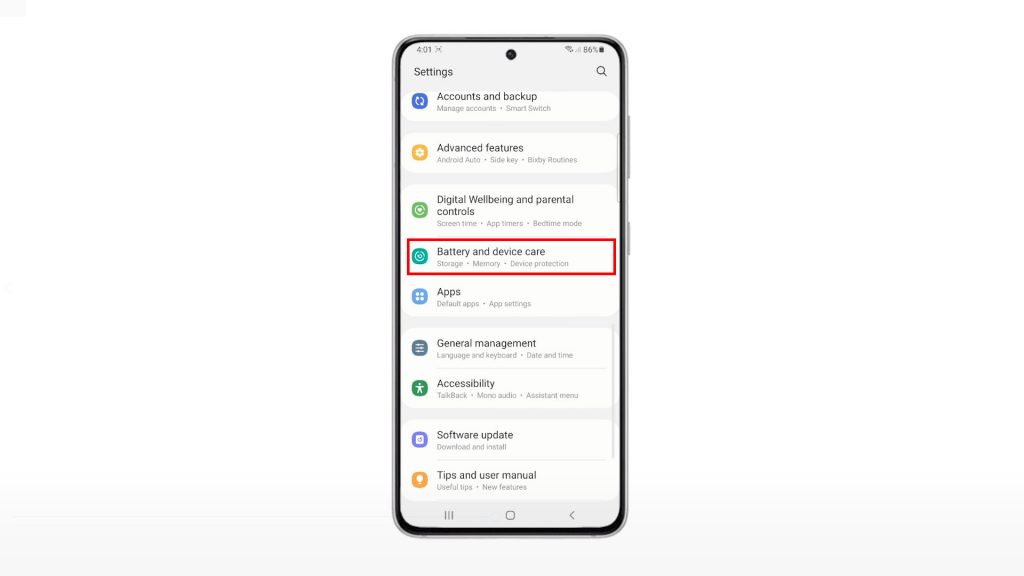 The Device care menu will load up next. Here, you will see four major directories including Battery, Storage, Memory and Device protection.
4. Tap Storage to continue.
The Internal storage menu opens, highlighting a list of different content categories.
5. On the upper-rightmost corner, you will see a triple-dot figure. Tap on it to proceed and then tap Advanced.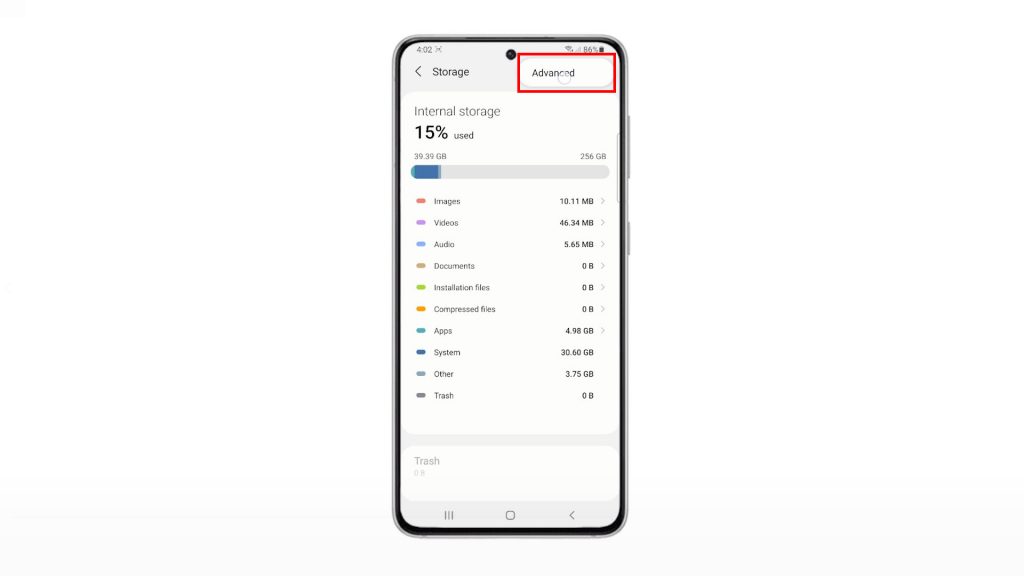 The Advanced storage menu opens next with another list of directories.
6. Select Files to continue.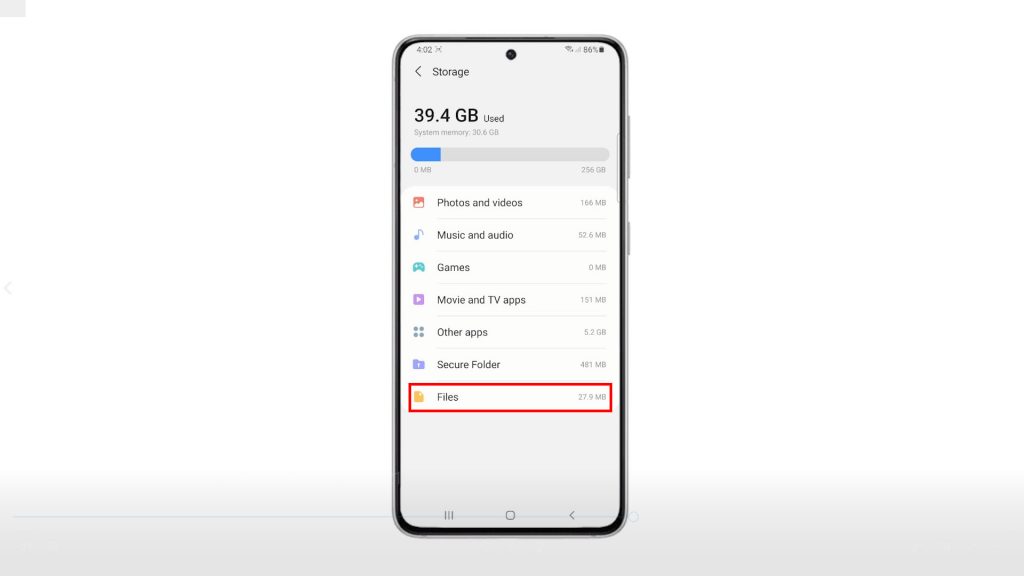 On the next screen, you will see a list of all folders containing various files that are saved on your phone.
7. Tap the triple-dot figure on the upper-right side of the screen to view additional options.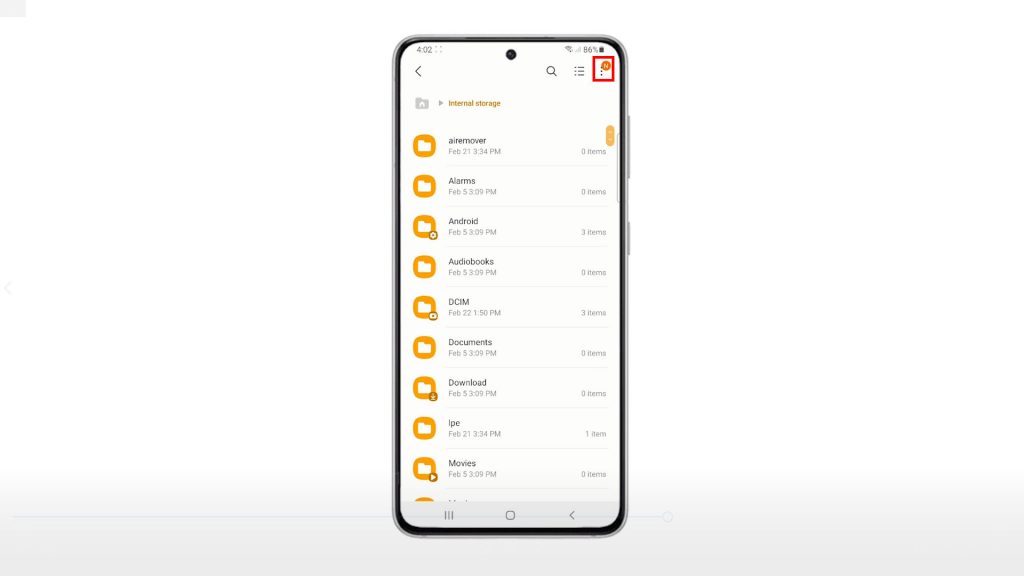 8. Then tap the option to Create folder.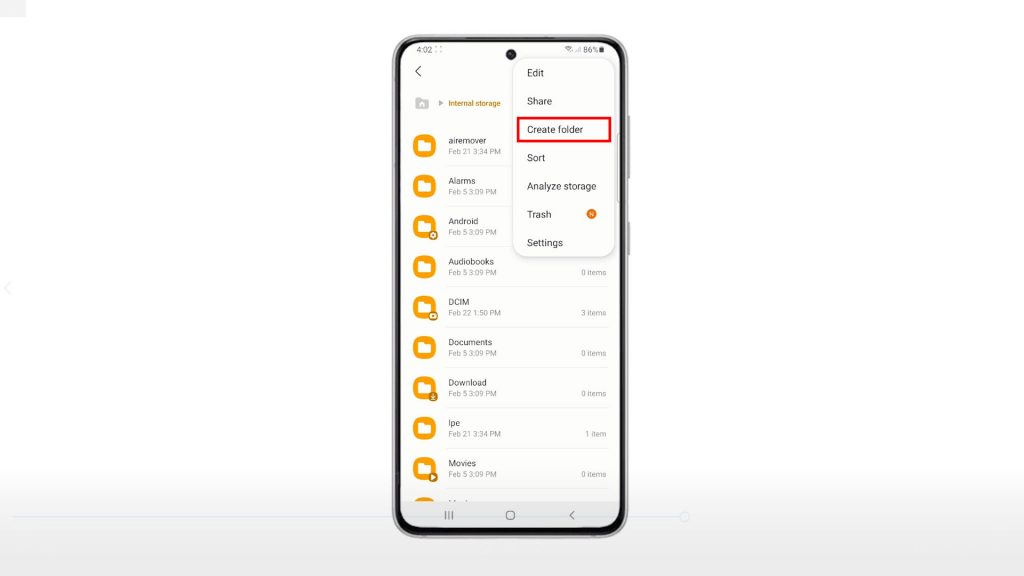 The create folder pop-up menu opens.
9. Enter the folder name in the provided text field. 
Be sure to name the folder according to the file that you'd like to save in it.
10. After typing the folder name, tap Create.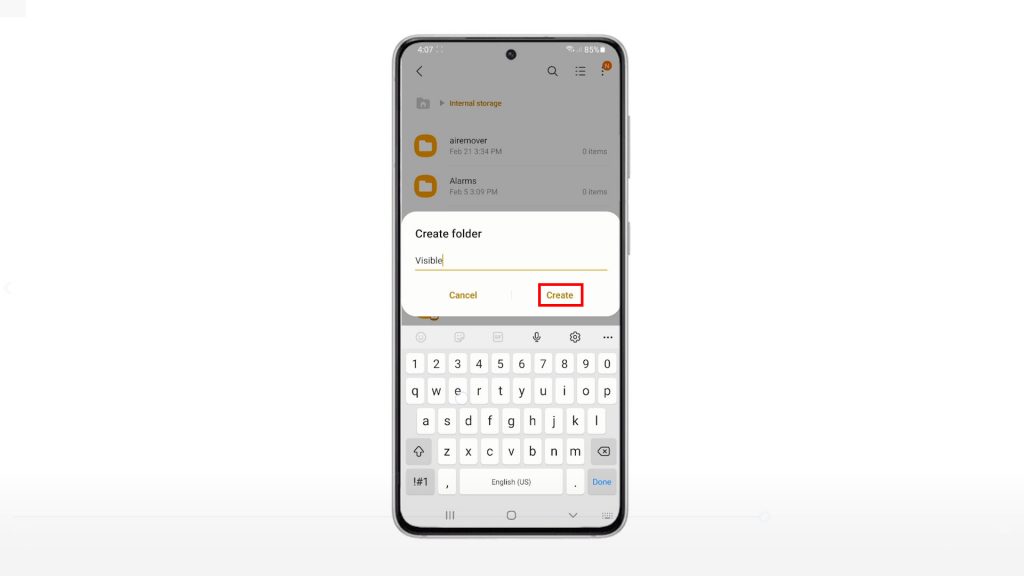 The new folder will then be created and added into the list of available folders in the Internal storage directory.
To access the new folder you created, simply tap on the folder name.
By then you can start storing new files in it.
If you want to create another folder, just repeat the same steps. Again, be sure to name the folder properly so that it will be easier for you to identify what type of content that folder stores.
And that's all about creating a new folder on the Galaxy S21 through the My Files app.
Cannot Find Contents from My Files?
All files stored in the My Files app are automatically organized into categories and thereby makes it easier for you to find contents.
There are different ways for you to access contents from My Files. You can look through your recent used files, search for a filename or browse all the files that you have saved.
But also note that not all your downloaded content can be accessible through the My Files app.
For example, contents that have been downloaded through a streaming app that allows offline viewing or streaming will typically be accessible only through that app itself. The reason behind this is most likely due to copyright restrictions.
Samsung My Files can also be downloaded and installed on other compatible Android devices through the Play Store app.
More Video Tutorials
To view more comprehensive tutorials and troubleshooting clips on different mobile phones and tablets, feel free to visit The Droid Guy channel on YouTube anytime.
You might also want to read: