Are you having an issue playing or launching Counter-Strike: Global Offensive? In this troubleshooting guide, we'll show you the steps on how to fix the crashing issue on Counter-Strike on Steam.
Common causes of Counter-Strike: Global Offensive crashes
There's no single reason for CSGO crashes. With millions of unique players playing on Steam every month, some may encounter game crashes more often than others, while majority may enjoy the game without any major trouble at all.
When it comes to Counter-Strike crashes, the cases can vary from minor issues such as random bugs to game-breaking ones Fatal errors and system software malfunctions.
By far, the most most common causes that we've identified includes the following:
random game or Steam client bugs
issues with overclocked components
corrupted game cache
Windows OS malfunction
outdated graphics drivers
unsupported hardware
incompatibility issues
interference from third party apps
How to fix Counter-Strike crashing on Steam?
If you have a CSGO crashing issue and you have no idea how to proceed, here are the solutions that you can try:
Fix #1: Restart the Steam client.
Sometimes, simple things like a quick software restart can get rid of bugs. Make sure that you close Steam via the Task Manager (CTRL+SHIFT+ESC) after the game has frozen or crashed. This will refresh the app and also check for game updates the next time you attempt to relaunch Counter-Strike: Global Offensive.
Fix #2: Check if your PC can run the game.
If it's your first time playing Counter Strike: Global Offensive and the game is not launching, it's possible that your PC does not support it. Make sure that you check if your device meets the minimum system requirements of CSGO.
Fix #3: Check for the latest graphics driver.
If your PC meets the system requirements but the CSGO crashing problem continues, the next good thing to do is to make sure that you install the latest available graphics drivers. You can manually update your graphics driver with these steps: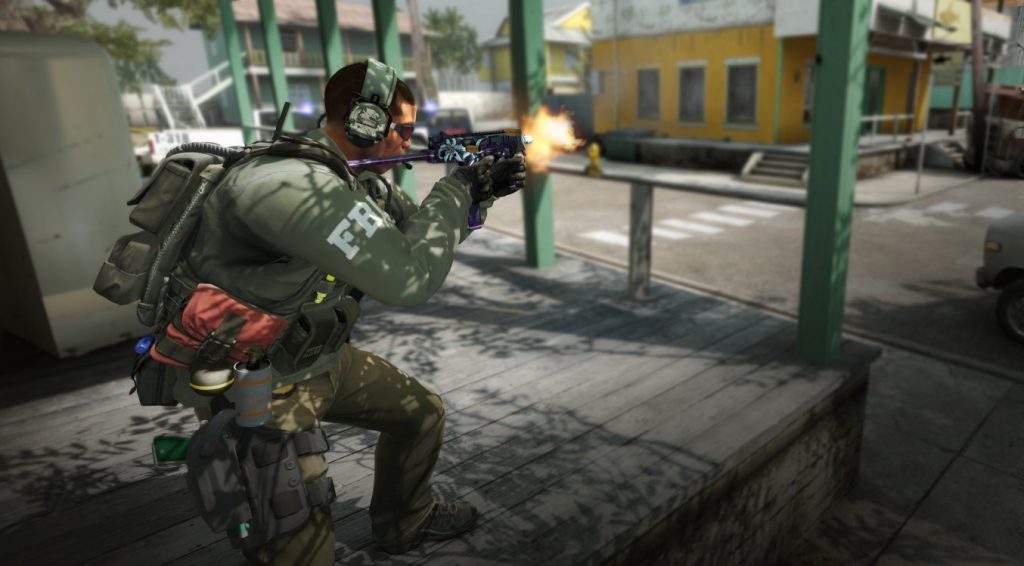 Right click the Start button located at the bottom left of the screen.
Select Device Manager. You can also access Device Manager by accessing the Control Panel.
Select Display Adapters.
Then right click the adapter found under the Display Adapters category.
Select Update Driver. Wait for a few minutes to complete the process. Once completed, the performance when you play the games on your Windows PC should also improve.
Fix #4: Check the integrity of game files.
Just like other files, Steam game files may become corrupted and lead to a game crash problem. To ensure that the CSGO game data are intact, follow the steps below:
Launch the Steam app.
Go to the Library.
Look for the CSGO and right click the icon.
Then select Properties from the drop down options.
Choose the Local Files tab.
Select Verify Integrity of Game Files to begin the repair process. 
Run CSGO again to check if the issue has been eliminated.
Fix #5: Close background programs.
Some programs may interfere with some games. If you're running other applications such as an antivirus, or any other form of security software, try to disable them and see if that will fix the crashes.
Other apps such as MSI Afterburner, Discord, Spotify, and similar programs with active overlay functions may also lead to interference. If you have any of these apps running while you play CSGO, try to close them to check if they're the ones causing the crashing issue.
Fix #6: Disable GPU overclocking.
Some CSGO players have noticed that their game keeps crashing if they overclock their graphics card. If you're doing the same, try to see if you can eliminate the game crash by reverting your GPU to its original designed clock speed.
Fix #7: Run CSGO in Safe Mode or Autoconfig Mode.
Over the years, many players have tried a lot of workarounds to fix random and persistent crashes on their games. Some CSGO players have claimed to have successfully fixed the crashes by trying the game in different modes, namely safe mode and autoconfig mode.
If you haven't tried this yet, here's how it's done:
Open Steam.
Click on Library.
Find your CSGO in the list of games and right-click on it.
Select Properties.
Choose Set Launch Options…
Remove the existing launch option and type -safe (if you want to run it on Safe Mode) or -autoconfig (if you want to run it on autoconfig mode).
Select OK.
Close the Steam Window.
Launch CSGO and check for the problem.
Fix #8: Disable Compatibility Mode.
The Compatibility option is disabled default so there's no need for you enable it if you have a new PC build, and if everything is updated. However, if previously used compatibility mode in Counter-Strike because you're running an older Windows OS, consider disabling it again to see if it will fix CS :GO crashing issue. Here's how:
Go to the installation folder of the game.
Right-click on csgo.exe and click Properties.
Go to the Compatibility tab.
Turn off the Run as administrator option.
Turn off the Compatibility mode.
Click on Apply and OK.
Relaunch CSGO and see if the game crashing issue is gone.
OTHER INTERESTING ARTICLES:
Visit our TheDroidGuy Youtube Channel for more troubleshooting videos and tutorials.