The lag in Core Keeper could be caused by a variety of factors. Due to a game issue, outdated drivers, corrupted system files, or even PC compatibility issues the game may be unplayable. You'll have to go through a number of troubleshooting steps to fix this lag issue with Core Keeper.
Core Keeper is an early access online adventure casual co-op game available only on Steam. In its first two days, the game, which is a mix of Minecraft, Stardew Valley, and Terraria, sold 100,000 copies. You play as an adventurer who awakens in an ancient tunnel full of enemies, resources, and treasures. In a sandbox adventure that can be played with up to 7 other players or solo, players are abandoned deep beneath and must explore an unending cavern filled of monsters, mine relics, and resources. Put seeds you find on your travels in your crops to grow a variety of plants. Find the ideal fishing location and catch a variety of fish. To make tasty delicacies, combine the fruits of your agricultural and fishing labors in the kitchen. To assist you go deeper into the caves, create new attire, armor, and equipment for your character.
Core keeper lag issues? Here's how to fix it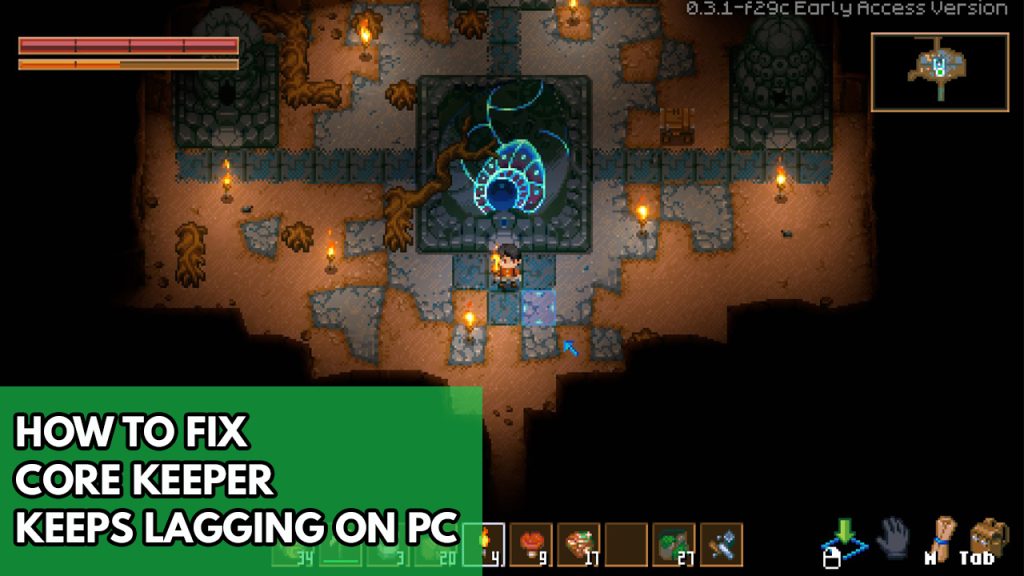 When you're playing Core Keeper, one of the challenges you could run into is lag. The time between a player's action and the game's response is known as lag. When there is a lot of screen activity, the game will frequently have lag issues.
Here's how to fix the performance issues in Core Keeper.
Before starting the troubleshooting steps make sure you have done this procedure:
Restarted the computer and the router and modems.
Use a wired connection to avoid network lag with Core Keeper.
Have done speed test and the connection is not intermittent or slow. Internet must have a good connection in order to play it online.
Solution #1 Check core keeper system requirements
When you're having lag problems, the first thing you should do is check Core Keeper system requirement to see if your computer fulfills them. This ensures that you have a pleasant gaming experience. To get the best performance, it's ideal to play a game that has hardware components that is beyond the minimum requirements.
Core keeper Windows system requirements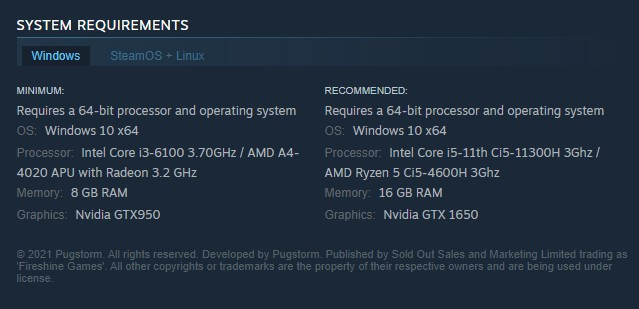 Minimum Requirements:
OS: Win10 x64
Processor: Intel Core i3-6100 3.70GHz / AMD A4-4020 APU with Radeon 3.2 GHz
Memory: 8 GB RAM
Graphics: Nvidia GTX950
Recommended Requirements:
OS: Win 10 x64
Processor: Intel Core i5-11th Ci5-11300H 3Ghz / AMD Ryzen 5 Ci5-4600H 3Ghz
Memory: 16 GB RAM
Graphics: Nvidia GTX 1650
Core Keeper SteamOS + Linux system requirements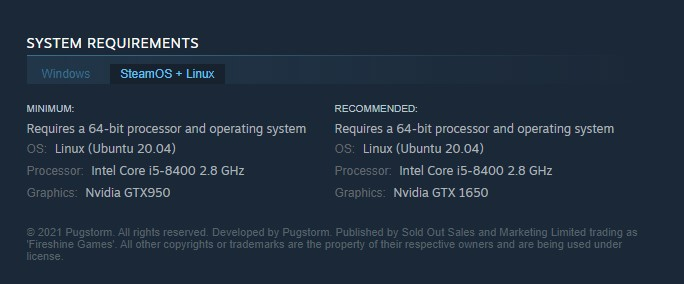 Minimum Requirements:
OS: Linux (Ubuntu 20.04)
Processor: Intel i5-8400 2.8 GHz
Graphics: Nvidia GTX950
Recommended Requirements:
OS: Linux (Ubuntu 20.04)
Processor: Intel i5-8400 2.8 GHz
Graphics: Nvidia 1650
Solution #2 Update GPU drivers
It's likely that the Core Keeper lag is caused by outdated graphics driver on your computer. Make sure you have the most recent version of your drivers installed because they will feature vital optimization updates as well as bug patches that can fix lagging issues.
Updating GPU drivers
Step 1: Simply type Device Manager in the search bar on your desktop and then click the Device Manager icon that appears in the results.
Step 2: Click the Display adapters icon.
Step 3: Right-click the preferred graphics processor you are using to play the game and then click Update driver.
Step 4: Choose Search automatically for drivers. This will automatically download the latest drivers.
Solution #3 Update Windows Operating System
One reason the Core Keeper is lagging is that you haven't downloaded and updated all the Windows updates. These updates will typically feature a variety of improvements and bug fixes that will enhance your gaming experience. To fix core keeper lagging issues, update Windows Operating System. Follow the steps below :
Updating Windows OS
Step 1: Right click the Start button.
Step 2: Select Settings. This will open the settings.
Step 3: Select Windows Update found on the bottom left menu of the new windows that appears which will take you to the Windows Updates section.
Step 4: Select Check for updates.
Solution #4 Repair Core Keeper game file
Core keeper may experience delay or lag as a result of corrupted files or missing game file. To fix this, you'll need to check the integrity of the game file. New files will be downloaded from the servers to replace any missing or corrupted files.
Verifying game file
Step 1: Open Steam client.
Step 2: In your Steam launcher, click Library. This will open your Library.
Step 3: Select Core Keeper then right-click the game in your Library and select Properties. This will let you go to General tab.
Step 4: Browse Local Files tab and Select the Verify integrity of game files. This will let you verify the game files.
Solution #5 Close running background programs
You will experience lag if you have too many background applications running in the background while playing Core Keeper. Make sure no other unwanted Windows programs are running because they may consume computer system resources, leaving less CPU, GPU, and RAM available for Core Keeper.
Closing background programs
Step 1: Right click on the Start button. This can be found on the lower left side of the screen.
Step 2: Select Task Manager.
Step 3: On the pop up window, Click processes tab. This will allow you to show the running program.
Step 4: Right-click on the running program then select end task. This will allow you to close unused program.
Solution #6 Temporarily disable Windows antivirus
There's a chance that the lag problem will arise if your antivirus software is continually checking the game file. You can see if this is the problem by turning off your antivirus software and seeing if it lags. If it doesn't, you'll have to add Core Keeper to the list of exceptions.
Solution #7 Reinstall Core Keeper
If the Core Keeper lagging issue persists after following the above troubleshooting steps, it could be due to corrupted installation files. You should uninstall Core Keeper and then reinstall it.
Reinstalling Core Keeper
Step 1: Launch Steam client.
Step 2: Go to the Library.
Step 3: Right click the game then click on Manage then uninstall.
Step 4: Click Uninstall.
Step 5: Right click the game then click on install.
Step 6: Click next to proceed with the installation.
Feel free to visit our YouTube channel for additional support and troubleshooting guides on various devices.