Are you experiencing lagging or stuttering when playing Callisto Protocol on your PC? In this guide, we'll show you the fixes that you can do for this issue.
How to fix Callisto Protocol lagging On PC?
Lagging or stuttering in any game can be the result of many different factors. For some people, it can be due to hardware incompatibility while others may experience it because of software problems.
If your Callisto Protocol keeps lagging and you have no idea how to fix it, check out the solutions below.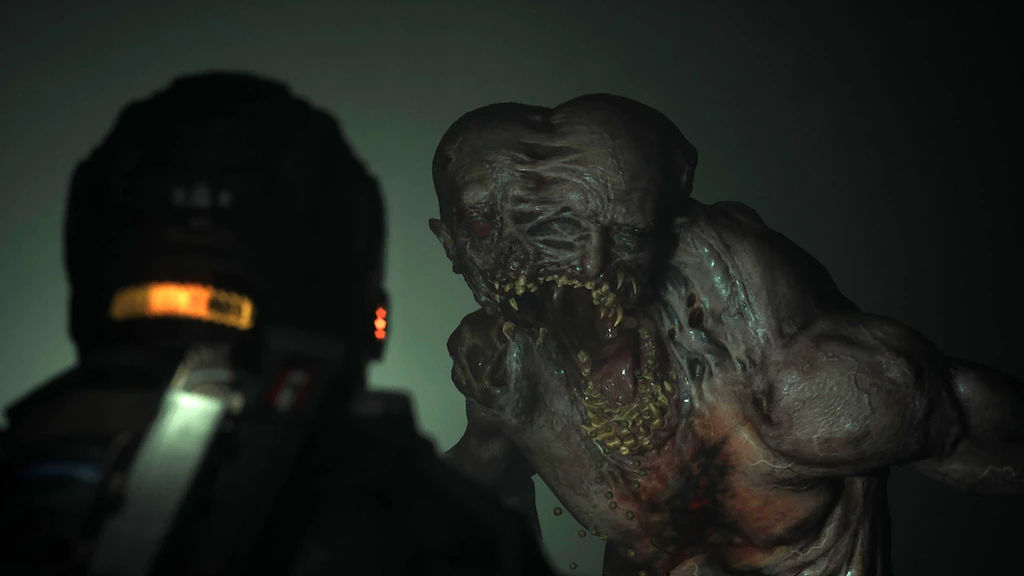 Fix #1: Close and restart the game.
Sometimes, fixing lag or stuttering is as simple as closing and restarting the game. If the game works normally before and you suddenly experience lag out of the blue, refreshing the game might work. Just close both the game and the launcher (such as Steam) and see if that will work.
If the game has become unresponsive, use the Task Manager to close it by pressing CTRL + SHIFT + ESC. Once you're in Task Manager, go into the Processes tab and close the game from there.
Fix #2: Restart the PC.
Another simple potential solution that you can try here is restarting the PC itself. This often times work in situations wherein the computer is left running for some time.
If that doesn't work either, then it's time to continue with the rest of the advanced troubleshooting below.
Fix #3: Enable V-Sync.
If you have an NVIDIA graphics card, try to see if enabling V-Sync will minimize or even completely eliminates the lag you're experiencing on Callisto Protocol game.
This has been reported as an effective workaround by some players since the game was released.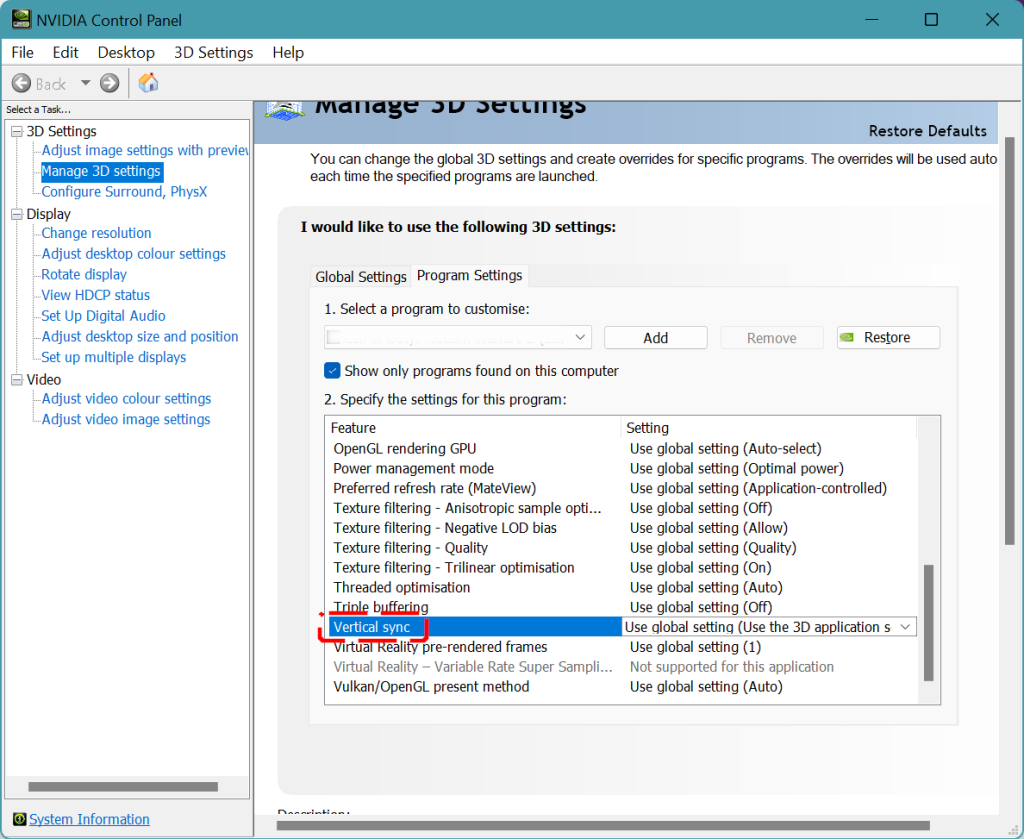 Here's what you should do:
Open the NVIDIA Control Panel. If you haven't installed it yet, open the Microsoft Store app and install it from there.
In the left pane, expand 3D Settings.
Choose Manage 3D settings.
In the right pane, select Program Settings tab.
In the Select a program section, make sure that Callisto Protocol is selected by clicking the Add button. If the game is not showing in the list, click on Browse to manually search for it.
Once the Callisto Protocol game has been selected, go to the Specify the settings for this program section and select Vertical Sync and make sure that it's set to ON.
Restart your PC and run Callisto Protocol gameplay to check for the problem.
Fix #4: Play with lower graphics settings.
PC gamers can sometimes encounter slow performance issues with some games if they set their graphics settings too high. Fortunately, you can fix the issue by lowering the graphics settings within the game.
Try to pay attention to certain settings such as texture details, V-Sync, anti-aliasing, and shadow effects among others.
For those playing the game on resolutions higher than 1080p, try to see if using a much lower resolution can fix the lagging or stuttering.
Fix #5: Install the latest GPU drivers.
Those who would rather play on a personal computer rather than a console should update their drivers to the latest versions. Although modern games usually check for and install updated drivers automatically, there are still instances in which a player may need to ensure that their graphics card and any other necessary drivers are current.
For instance, if you try to open a new game that relies on many system components, but your GPU driver is outdated, you may run into issues.
Make sure you have the latest version of the GeForce Game Ready Driver for NVIDIA GeForce Experience.
Install the AMD Adrenalin software and then update your graphics card drivers if you are using an AMD GPU.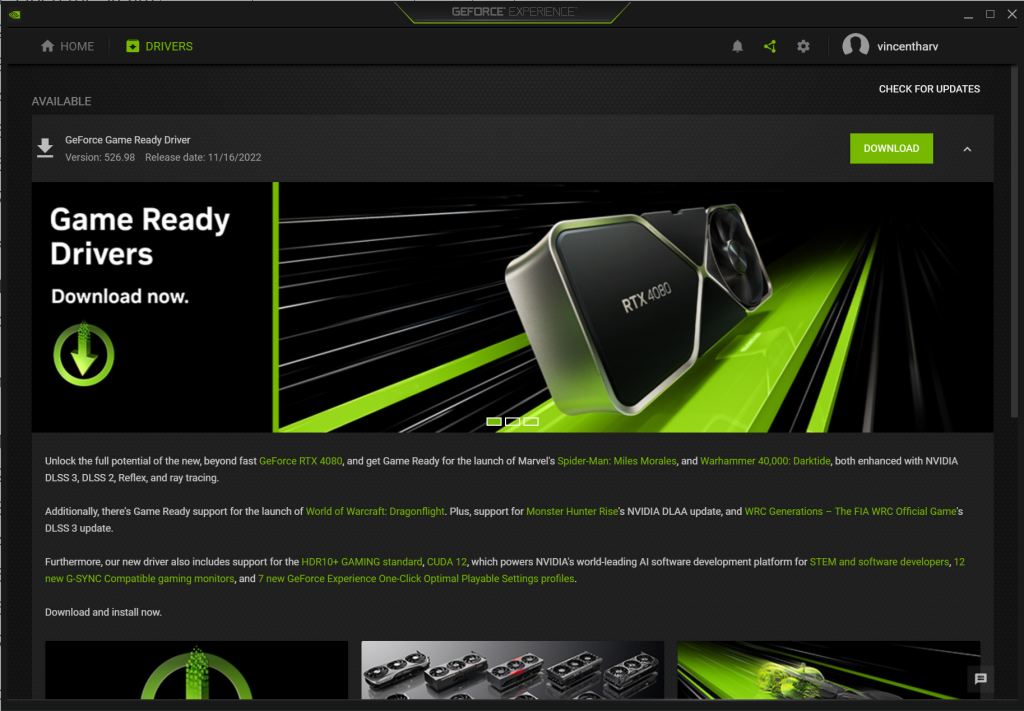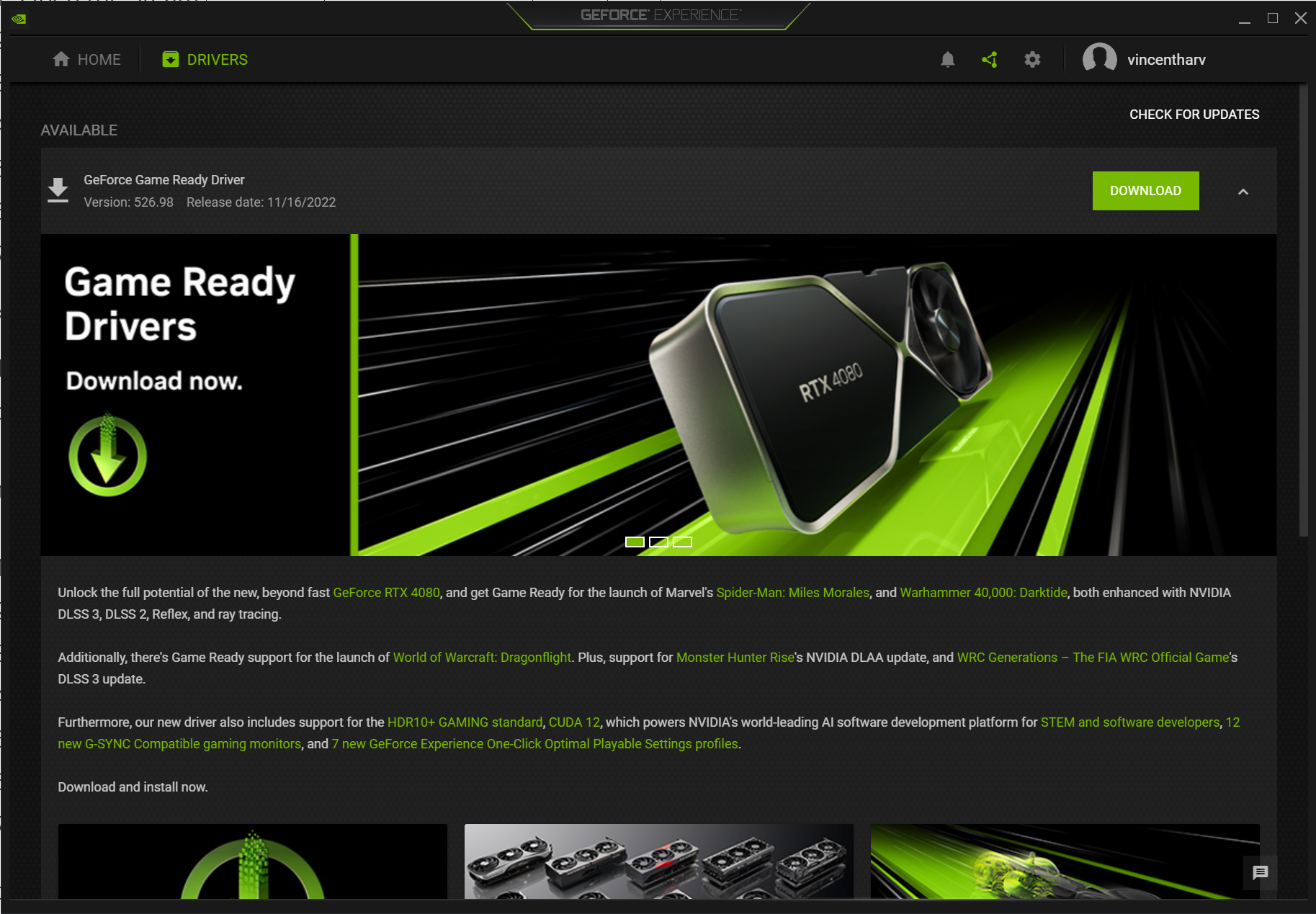 You can also install GPU driver updates via the Device Manager. Just press the Start button and search for "device manager." Then, once Device Manager is up, expand Display adapter, right click on your GPU, and select Update driver.
Fix #6: Check the game system requirements.
Not all instances of a game crashing, lagging, or stuttering can be traced down to software issues; hardware incompatibility might also play a role. Look at the game's system requirements and make sure your computer meets them.
What is the minimum system requirements of Callisto Protocol?
Callisto Protocol requires decent hardware to run properly. Here are the minimum requirements:
OS: Windows 10/11
CPU: Intel® Core™ i5-8400 or AMD Ryzen™ 5 2600
RAM: 8 GB
Video card: NVIDIA® GeForce® GTX 1060 or AMD Radeon™ RX 580
DirectX: Version 11
Hard Drive Storage: 75 GB available space
What is the recommended system requirements of Callisto Protocol?
Games like Callisto Protocol are best enjoyed in high graphics settings so you want to target the recommended system requirements below:
OS: Windows 10/11
CPU: Intel® Core™ i7-8700 or AMD Ryzen™ 5 3600
RAM: 16 GB
Video card: NVIDIA® GeForce® GTX 1070 or AMD Radeon™ RX 5700
DirectX: Version 12
Hard Drive or SSD Storage: 75 GB available space
If your hardware is just beyond the bare minimum, you may experience latency or performance concerns, especially while multitasking.
Fix #7: Check for game updates.
If you mainly play offline games and don't update them often, now is the time to check if Callisto Protocol has a pending update. New games may come with bugs and the first few weeks or months may bring in improvements and patches to deal with fixes. Keeping the game updated is one of the effective ways to deal with crashes and performance issues.
Fix #8: Repair game files.
If your Callisto Protocol gameplay continues to lag, the next solution to try is to ensure that you repair the game. This is an important step as playing with corrupted or damaged game files may also lead to other related issues such as not loading and random crashing.
Here are the steps to repair game files on Steam:
Launch the Steam app.
Go to the Library.
Look for Callisto Protocol and right click the icon.
Select Properties from the drop down options.
Choose the Local Files tab.
Select Verify Integrity of Game Files to begin the repair process.
Run Callisto Protocol gameplay again to check if the crashing issue is gone.
Fix #9: Close other apps.
Playing Callisto Protocol while other apps are running in the background might lead to lagging issues as well. Make sure that you close these apps you don't need in the game to free up resources. It's possible that the FPS drop or lagging you're experiencing right now might go away if you run the game alone.
Fix #10: Disable Fullscreen optimizations.
If your game isn't running properly on your PC, you might try deactivating the fullscreen optimizations.. The default setting for fullscreen optimization is off, but you should check nonetheless.
Here's how:
Close Callisto Protocol if you're running it now.
Open the Steam app.
Go to Library.
Right-click on Callisto Protocol.
Select Manage.
Click on Browse local files to open the Callisto Protocol installation folder.
Right-click on Callisto Protocol.exe file.
Click on Properties.
Select the Compatibility tab.
Click on the box for Disable fullscreen optimizations.
Click on Apply and then OK to save changes.
Fix #11: Disable overlays.
Sometimes, using an overlay application like Steam's overlay, Discord's overlay, the Xbox Game Bar's overlay, or NVIDIA's GeForce Experience overlay might cause your PC to stutter or run slowly.
Close any overlays you have open while playing to see if it helps.
Afterwards, check your Callisto Protocol gameplay again and see if the issue disappears.
Fix #12: Turn off your security software.
For some people, their own antivirus or security software can create conflicts with their games. This could happen if the antivirus program isn't up-to-date or if you've had it set to its most stringent settings.
To see if anti-virus or anti-malware software is to blame for your game's performance issues, consider deactivating it.
After you've fixed the problem, you should switch it back on to restore the computer's security.
Fix #13: Check for Windows update.
You shouldn't just update your drivers, but also your version of Windows, to the most recent available. Installing the most recent Windows version is highly recommended, as software problems might cause games to crash.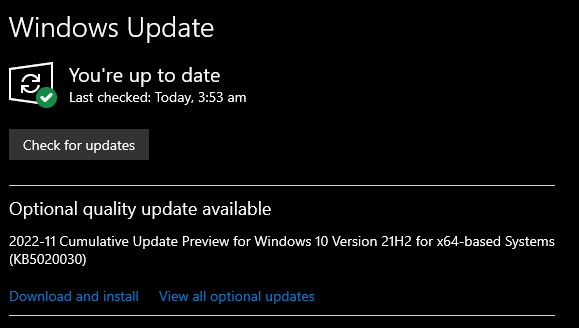 To check for Windows updates:
Tap the Start button located at the bottom-left corner of the screen.
Select the Settings gear icon.
Select Update & Security.
Choose Windows Update from the options.
Select Check for updates. The system will automatically install the updates if there are any.
Restart the PC to finish the updates.
Fix #14: Turn off overclocking.
Some players reported fixing lagging and micro stuttering by reverting the clock speed of their GPU or CPU to their normal clock speeds. If you're overclocking your hardware, try to see if you can fix the lagging issue by setting your component to its normal speed.
Fix #15: Delete and reinstall.
The last thing that you need to do is to see if you can fix the game by deleting and reinstalling it. Keep in mind that this solution will delete your game campaign progress so be sure to back your saved data before doing it.
FAQs
Why does Callisto Protocol keeps lagging on PC?

There are many different factors that can cause lagging in a game. For some, it may be caused by a minor game bug while others may develop the issue over time because of a software glitch or hardware malfunction.

How do I fix lagging in Callisto Protocol?

You need to do a series of troubleshooting steps to identify the cause and solution for the lagging issue you're experiencing. Not all cases are the same so there's no single universal solution for everyone. 
If the cause is software-related, the troubleshooting steps and solutions in this guide will likely help. Check out the fixes above and see which of them will work.
If you have an old computer, make sure to upgrade your hardware to fix stuttering.