Are you experiencing COD Vanguard cannot connect to online services error when playing in Multiplayer or Zombies mode? In this guide, let's take a look at the possible solutions that you can do when dealing with the "Cannot Connect to Online Services" Error.
How To Fix COD Vanguard "Cannot Connect to Online Services" Error
These are the solutions that you can try.
Fix #1: Check the game server status.
Call Of Duty Vanguard servers may sometimes be taken offline for maintenance. At other times, the game itself may encounter problems that require unplanned fixes for its Multiplayer and Zombies modes.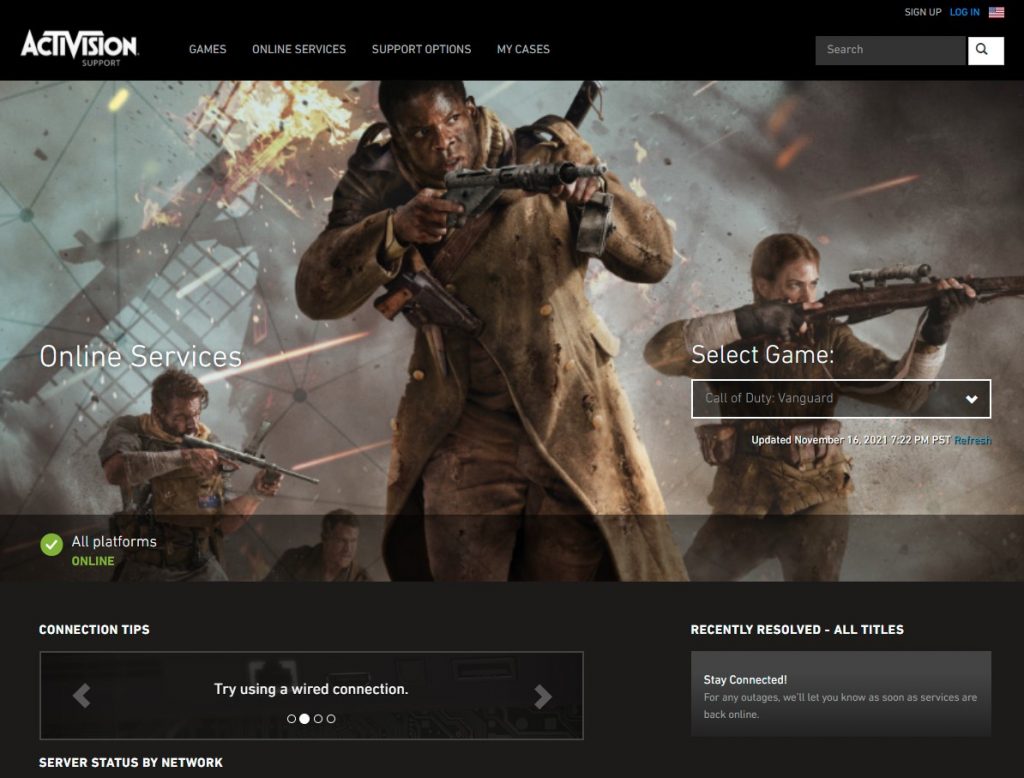 That said, the first thing that you must do is to ensure that you check for any on-going maintenance or server outages.
To do that, you can check the server status of Call Of Duty Vanguard by going to the Activision Online services website.
Fix #2: Internet Provider issues.
If there's no problem with the game server at this time but the COD Vanguard is still not connecting at this time, you may want to see if it's being caused by an issue by something external.
Problems in your ISP's infrastructure may lead to certain online services being affected as well.
Be sure to check if your ISP is having any issues within your area by calling them, checking their website or social media accounts. If there's any connection issues going on, that can be the reason for the problem.
Fix #3: Check your internet connection on your PC or console.
You also want to know the status of the internet connection on the computer or console you're playing Call Of Duty Vanguard on. You want to perform a speed test on your PC or console so you can check the download and upload speeds.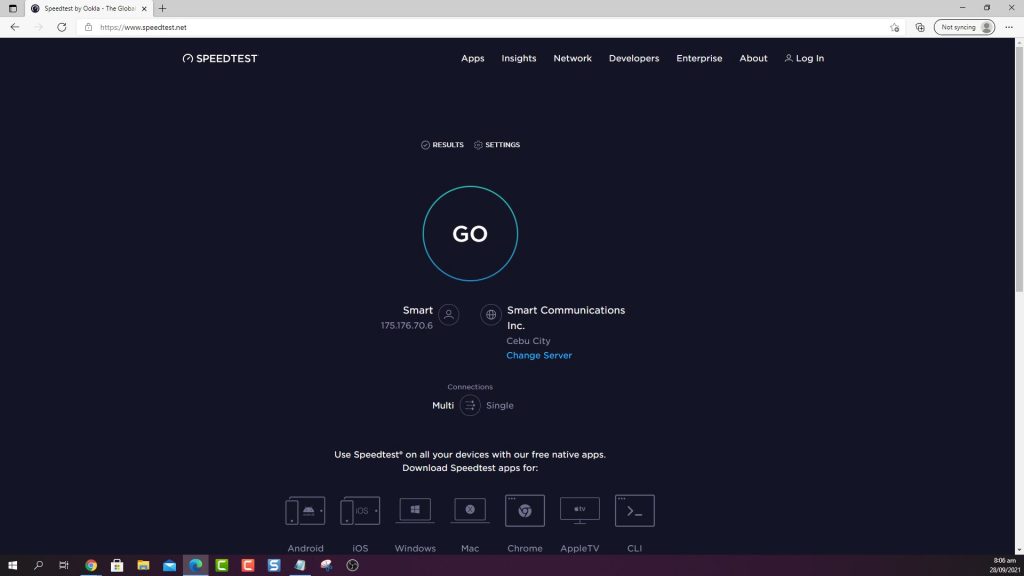 If your connection speed is too slow, this may be the reason why you're having trouble connecting to the game's servers.
Fix #4: Power cycle the router.
For some people, game connection issues is fixed by doing a simple trick: a quick modem or router restart. This is because some connection issues may not be game issues at all but are caused by a bug within a networking equipment.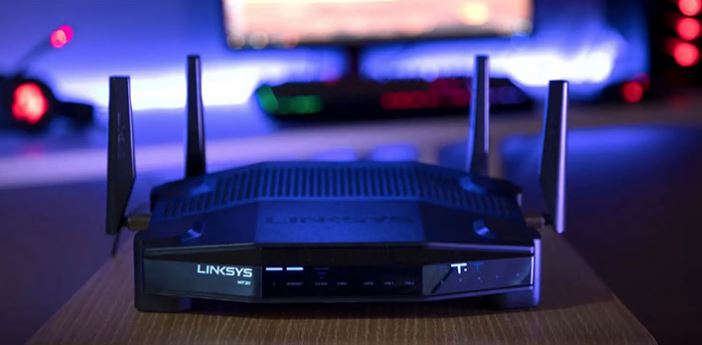 To see if that's the case, turn your modem or router off, unplug it from the power source, and wait for 30 seconds before turning it back on.
Routers need to be refreshed from time to time, just like your computer or console so be sure to reboot it at least once a week, even if you are not experiencing any issues.
Fix #5: Update your network adapter drivers.
Keeping the network adapter drivers is a least known solution for game connectivity issues on PC. If you're continuing to get the Call Of Duty Vanguard "Cannot Connect to Online Services" error message, make sure that you go to Device Manager and manually check if there's any need to update the drivers.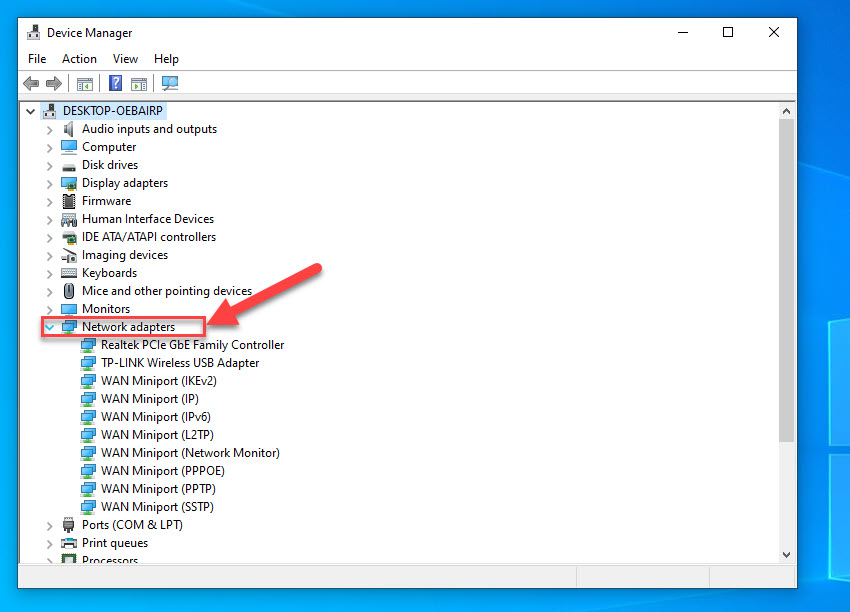 Here's what you need to do:
Right click the Start Menu button and select Device Manager.
In the Device Manager window, expand Network adapters.
Right click the network adapter you're using and select the Update driver option.
Select Search automatically for drivers and install any available drivers.
The other way to keep your drivers updated is to ensure that you update your Windows version regularly.
To do that, just go to the Settings menu > Windows update.
Fix #6: Keep the game files in good shape.
Some people were able to fix the "Cannot Connect to Online Services" error message by repairing the COD Vanguard game files. To do that, you can use the Scan and Repair option in Battle.net app. Here's how: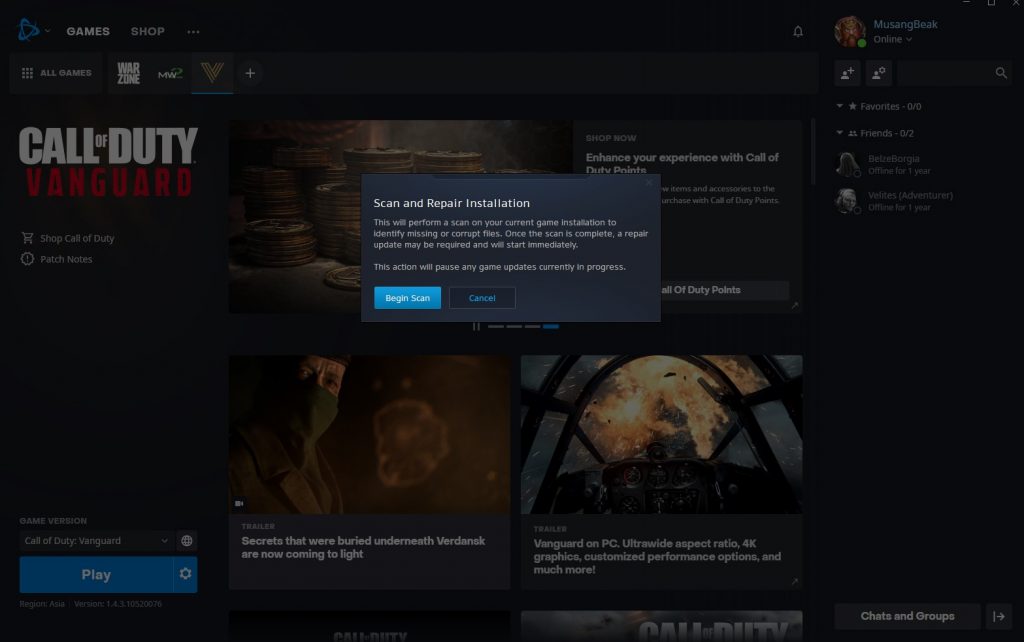 Open the Battle.net launcher.
Go to your Games library.
Click the icon of COD Vanguard.
Click the gear or cog icon beside the blue PLAY button.
Select Scan and Repair.
Click on Begin Scan.
Wait for the system to finish scanning and repairing the files.
Launch COD Vanguard and check if the VIVACIOUS error code remains.
Fix #7: Reinstall Call Of Duty Vanguard.
If the online services error message did not go away and the game is still not working, consider deleting and reinstalling it. This should work if the cause of the problem is a glitch buried deep within the system.
OTHER INTERESTING ARTICLES:
Visit our TheDroidGuy Youtube Channel for more troubleshooting videos and tutorials.