One of the common problems that many COD Mobile players have encountered is the white screen issue. In this article, we'll show you the easy ways to fix this problem.
What is Call Of Duty Mobile White Screen issue?
Although not as widespread as other common problems such as random crashing or connectivity problems, the white screen issue on COD Mobile is affecting quite a number of gamers around the world. Most of the time, the app will turn black when loading but then a white screen comes up indicating that it has become unresponsive.
For others, a white loading screen may be the indication of this trouble as the game will not go beyond it. Call Of Duty Mobile can remain stuck in this state and even if it does go past the loading screen sometimes, it may take several tries afterwards to successfully login.
As far as we know, this problem is often experienced by Android users and not so much on iOS devices. Still, the problem is present in both Android and iOS that we simply can't ignore it.
If you're experiencing this problem and you have no idea how to deal with it, continue reading this troubleshooting article.
Keep in mind that there's no official explanation from Activision why this is happening so all the solutions in this guide are taken from known workarounds shared by many other players who successfully fixed this issue on their end.
Causes of White screen issue when playing COD Mobile
Most of the time, the main reason for white screen issue is server trouble so all is needed is to wait for several hours before trying the game again. There are, however, many similar situations wherein the servers are working normally and no known issues as far as connectivity is concerned are recorded. Let's take a look at known reasons for COD mobile white screen issue.
Server is down.
As mentioned, many people will experience white screen issue or loading screen issues due to server glitches or bugs. While the game is works normally most of the time, server problems cannot be totally eliminated, especially for such a hugely popular app.
Random game glitch.
Just as server problems are a perennial problems for this type of games, random glitches may also occur. While COD Mobile is an excellent game and has no doubt been built by a world-class developer, it's not perfect and may suffer from coding glitches or bugs.
Corrupted game files.
Call Of Duty Mobile may also crash, fail to load, or show a white screen during loading times when it's game files are corrupted. This can occur if an update has not installed properly, or if another app such as malware has damaged critical folders or files.
At other times, the main issue may not be that serious as it only involves a corrupted game cache.
Slow internet.
If you have slow internet connection, Call Of Duty Mobile may not load fast enough and crash. At other times, this may lead to a white screen only instead of totally crashing.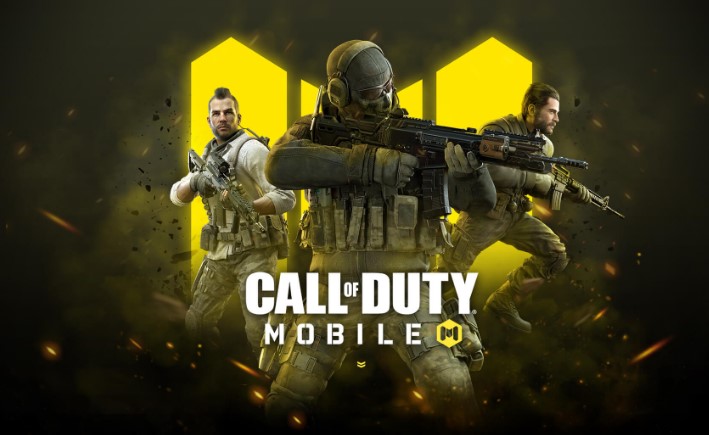 How to fix COD Mobile White Screen issue?
To fix COD Mobile white screen issue, you must do the following solutions:
Fix #1: Restart your device.
Whether you play Call Of Duty Mobile on your smartphone or PC (with the help of an emulator), the very first thing that you want to do when dealing with a white screen issue is to see if refreshing the system will help. This is a simply solution but is an often effective way to fix a minor, random bug.
Fix #2: Update Call Of Duty Mobile app.
Updating the game is a necessary step before you'll be allowed to play online. Make sure that you install an update before trying to play Call Of Duty Mobile again after a restart.
Fix #3: Check for software update for your device.
The other important thing that you can do is to check if your smartphone or PC needs a software update. Some game bugs are caused by incompatibility of an old software and a new game version. Keeping the software environment of your device updated is an easy way to lessen the chances of encountering problems.
Fix #4: Check for server issues.
If doing the basic solutions such as rebooting and updating has not fixed the white screen issue, the next good thing that you can do is to confirm if there are any known server issues. To do that, you can either visit the game's official Twitter account for updates and news, or, if you're playing on the global server, log on to callofduty.com/mobile. If you're using the Garena version, visit codm.garena.com. You may also visit the developer's social media accounts for some updates.
Fix #5: Clear app cache.
Sometimes, the main reason for Call Of Duty Mobile crashes or, in this case, white screen issue, is a set of game files. To ensure that your app works properly, you can clear its cache, and then its data (if the problem persists). Here's how:
Open the App info screen for COD Mobile. You may need to go into your device's Settings menu to find the Apps section.
Tap and hold on the icon until the options show.
Tap App info, and then tap Storage.
Tap Clear cache.
Check for the problem by playing the game.
If the issue returns, repeat Steps 1-3 and Tap Clear data.
Check for the problem again.
Fix #6: Delete and reinstall COD Mobile.
The last thing that you can do is to reinstall COD Mobile. You want to do this only if none of the solutions above has helped so far. Make sure to use wifi to redownload the game after deleting the app.
FURTHER READING:
Visit our TheDroidGuy Youtube Channel for more troubleshooting videos and tutorials.