There has been a growing number of Call Of Duty Black Ops Cold War players looking for help about a game breaking bug: error code 3107840166. In this troubleshooting guide, we'll discuss the possible reasons for this error and how best to fix it.
What are reasons for 3107840166 error on COD Black Ops Cold War?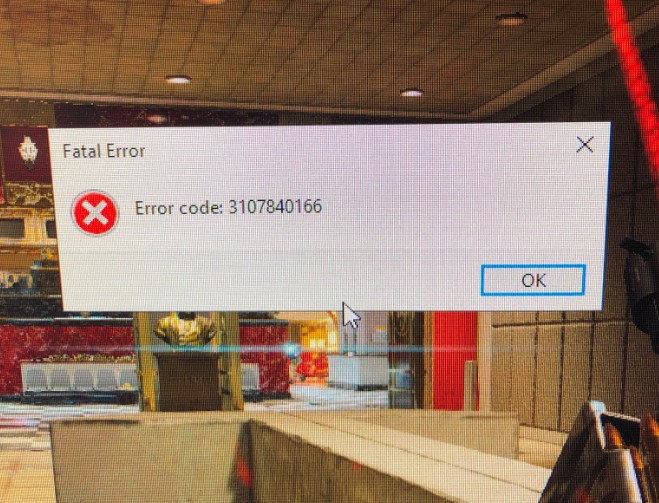 Based on our research and the various circumstances of cases that we've examined, it appears that there are 4 possible reasons why error code 3107840166 occurs on PC.
Bear in mind that we're doing the research ourselves since there's no official acknowledgement nor official solutions from the developer and publisher alike.
Random game bug.
Some players said that they only experienced error code 3107840166 on COD Black Ops Cold War once. After that, the error mysteriously vanished and never came back. With no way of knowing what exactly was the cause of that, we think that there may be some cases wherein a certain series of actions in a PC triggers it from time to time.
Corrupted game files.
Damaged Black Ops Cold War files is another reason for this error. Sometimes, game files may become corrupted if an update is interrupted, incomplete, or can't finish for whatever reason.
Another reason why files go bad is malware. Viruses may change certain groups of files or folders resulting to missing or dislocated stuff.
Old or outdated graphics drivers.
Some Black Ops Cold War players may get the fatal error 3107840166 because of outdated drivers for your GPU. If you haven't yet, make sure that you manually check for the latest available drivers for your graphics card.
Bad third party app.
For others, the primary reason for error code 3107840166 is the direct result of another app interfering with the Black Ops Cold War game. If you run other applications like MSI Afterburner or other similar programs, try closing them to see if any one of them is causing the error to occur.
While I haven't personally encountered the 3107840166 error code while checking my system's information using MSI Afterburner, others have pointed out that such issue occurs. Some of the cases may be isolated but it's worth checking.
How to fix COD Black Ops Cold War 3107840166 Error
Below are the solutions that you can try if error code 3107840166 has become persistent when playing COD Black Ops Cold War.
Update the game.
Before doing any troubleshooting steps on your PC, be sure to update the COD Black Ops Cold War game. This is especially important if you are getting the error code 3107840166 when playing the offline Campaign mode only.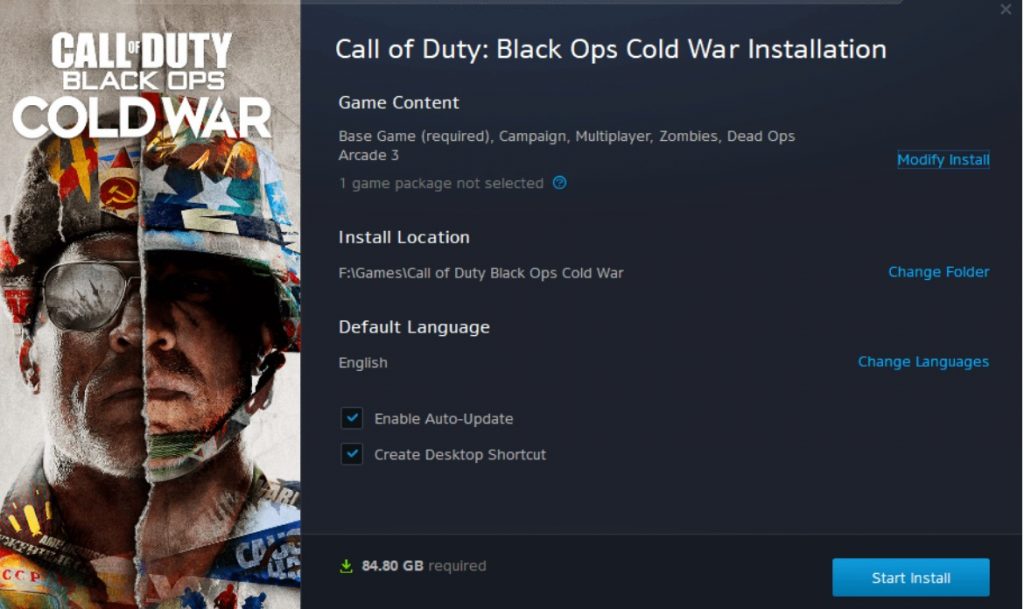 For those playing the Black Ops Cold War in online modes most of the time, the game client must already be updated at this time. However, we still highly recommend that you manually check for updates to ensure that you don't miss anything.
While you're at it, it's also important that you update the other applications to lessen the chances of bugs that might cause a problem with your Operating System.
And speaking of your OS, you also want to ensure that it runs the latest Windows update at this time. Although Microsoft regularly release updates, you can also try to manually check for updates anytime to see if there's new ones that you haven't installed yet.
Check for the latest graphics drivers.
Once you've made sure that the software environment is fully updated, it's time that you also make sure that the installed graphics card is running the latest driver version. In simple terms, drivers are like mini-OS for a hardware component such as your graphics card that allows smoother communication between the component and Windows OS.
Like your regular Windows Operating System, drivers, especially for the graphics card, have to be regularly updated in order to fix known bugs for certain games. If you only update the game and Windows but leave the graphics card with its older version, your PC may encounter problems when playing new games.
Use the links below to know how to update your graphics card:
Close other applications.
The new Call Of Duty Black Ops Cold War game is very demanding even to gaming-optimized computers. Make sure that your PC meets the system requirements for it.
If your PC appears to be sluggish, try closing other applications that runs together with the game to free up resources.
If you have been running the game for a long time, consider restarting the PC to refresh it.
Some applications with overlay functions like MSI Afterburner, Discord or similar programs may interfere with some games. Try closing any such app in your computer to see if that will fix error code 3107840166.
Use Scan and repair.
Some players were able to successfully fix error code 3107840166 with the use of Battle.net Scan and Repair feature. This works by allowing the Blizzard launcher to scan the game files and updating them if necessary. If you don't know how to use Scan and Repair, follow these steps: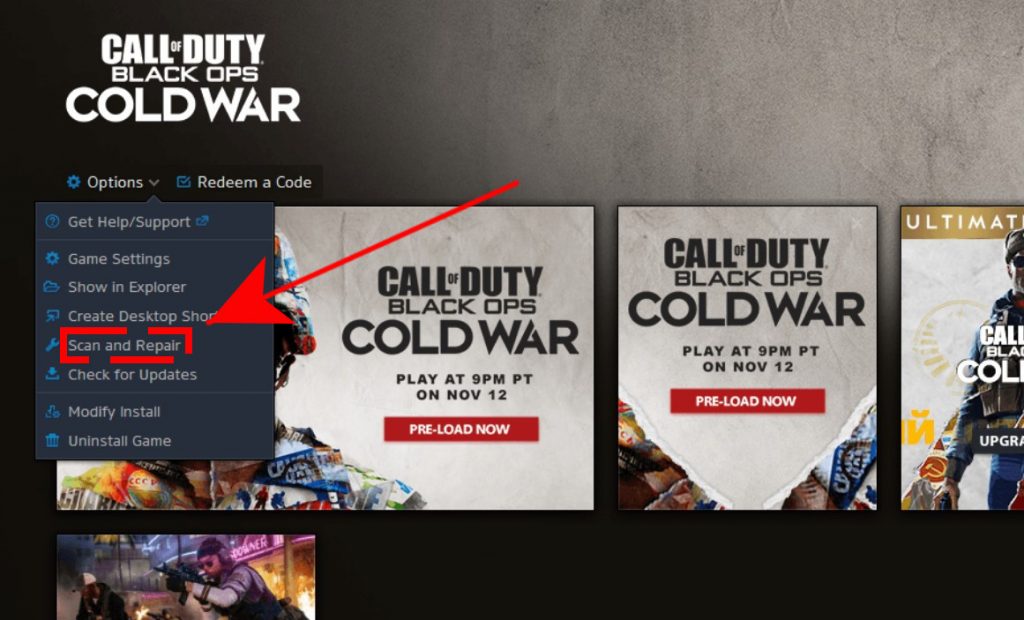 Open the Blizzard Battle.net desktop app.
Click the icon of Call Of Duty: BOCW from the left pane.
Then, click Options icon (gear or cog icon) in the middle of the screen.
Click on Scan and Repair.
Click Begin Scan.
Wait for the repair to finish.
Delete and reinstall.
If you were unsuccessful in fixing fatal error 3107840166 and Black Ops Cold War is crashing, you need to do a more drastic step of deleting the game from the system and reinstalling it.
By far, this has the highest chance of fixing this error but there's still no guarantee that the problem will go away for good afterwards.
Workaround: Move to another hard drive.
For some, another possible solution to the problem is deleting the game and installing it on another hard drive or SSD. If you have an available hard drive handy, you can try doing this solution if reinstalling the game in the same hard drive fails.
Other interesting articles:
Visit our TheDroidGuy Youtube Channel for more troubleshooting videos and tutorials.