Are you having an issue playing Civilization 6 on Steam? Some players are reporting that Civilization 6 won't load on Steam for them. While the issue is not common, many folks are affected by it so we've decided to have this guide. If you're experiencing this problem, you're in the right place.
How to fix Civilization 6 won't load on Steam?
Are you experiencing issues playing Civilization 6 on Steam? If the game is not loading and you have no idea why, here are the solutions that you need to try: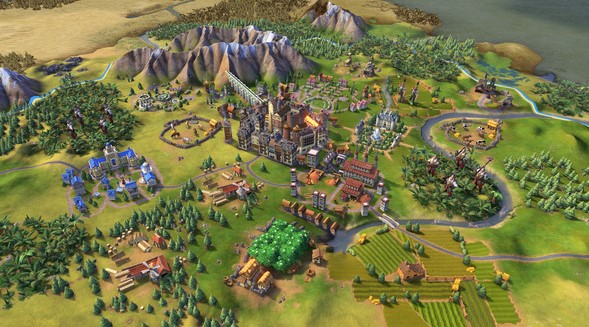 Solution #1: Force quit the game.
Sometimes, all it takes to keep a game running again on Steam is a simple restart. Make sure that you refresh the game by closing it using the Task Manager. It's possible that there's already an instance of the game that's running in the Operating System so all you have to do is to close and launch it again. This can happen if you clicked the Play button in Steam multiple times, or if there's already another user that launched the game without logging out their account.
If Civilization 6 still won't load on Steam after force closing it in Task Manager, simply reboot the PC and see what happens.
Solution #2: Check the game system requirements.
You're supposed to know the capabilities of your PC before buying and installing a game on Steam. This is to avoid annoyance if the game can't run on your machine and you'll need to ask for a refund. Another reason is to avoid encountering issues when launching a game, or crashes when the game refuses to play all the way all the time.
Check out the minimum system requirements of Civilization 6 (Steam version):
OS: Windows 7×64 / Windows 8.1×64 / Windows 10×64
CPU: Intel Core i3 2.5 Ghz or AMD Phenom II 2.6 Ghz or greater
RAM: 4 GB
GPU: 1 GB & AMD 5570 or nVidia 450 or Intel Integrated Graphics 530
Solution #3: Update the game.
The Steam client is designed to automatically check for game updates. However, you can manually check if Civ 6 hasn't been updated anytime by opening Steam and checking your game library if there's an update that you are yet to install.
Solution #4: Keep the graphics drivers updated.
If the game is running its latest version at this time, the next important software component that you must check is the graphics drivers. Drivers are like a mini-OS of a hardware component and if they're outdated, they may result in gaming issues like crashing. In some rare cases, a game may simply fail to launch if the drivers are old or corrupted.
If you want to know how to properly update your drivers, we recommend checking these links depending on the hardware you have:
Solution #5: Repair game files.
Another reason why Civ 6 may not launch is damaged or corrupted game files. If the game is only crashing when you load a game instance, or a saved game, it's possible that you're dealing with bad game files. You can try to start a new game and avoid loading a saved game you're having an issue with and see if that will fix the problem.
Or, you can try to repair the game files using the Steam Verify tool and see what happens next. Here's how to do that:
Launch the Steam app.
Go to the Library.
Look for Civilization 6 and right click the icon.
Then, select Properties from the drop down options.
Choose the Local Files tab.
Select Verify Integrity of Game Files to begin the repair process.
Run Civilization 6 again to check if the crashing issue is gone.
Solution #6: Close other apps.
If Civ 6 refuse to play when other applications are running, try to close them to see if any of them is causing the problem. This includes any security software that you're using and other non-game apps. The idea is to ensure that only Steam and Civ 6 are running. If that works, you can try to run the apps that you frequently use and see if the problem returns.
Solution #7: Run Steam and game as Admin.
Some programs need to access high-level files and folders in order to work properly. Make sure that you allow Steam and Civ 6 to have elevated access by running it as administrator.
If Steam is already running as admin at this time, you can also try to grant the same level of access to Civilization 6 game. This can sometimes help in fixing issues such as the one you're dealing with right now.
Solution #8: Delete and reinstall.
Sometimes, a more drastic solution is needed in order to fix game problems. In this situation, you can try to delete and reinstall Civ 6 and see if the game still won't load on Steam afterwards.
OTHER INTERESTING ARTICLES:
Visit our TheDroidGuy Youtube Channel for more troubleshooting videos and tutorials.