Hundreds of thousands of people are suddenly playing Saints Row The Third Remastered again after Epic Games offered it as free forever. While the game is running without issues for most people, some find it hard to start. In this troubleshooting guide, we'll show you the fixes that you can try if your Saints Row The Third game won't launch on Epic Games launcher.
How to fix Saints Row The Third won't launch on Epic Games?
If you are having an issue launching Saints Row The Third, these are the solutions that you can do to fix it:
Fix #1: Force quit the game.
Refreshing Saints Row The Third should be the first thing that you need to do in this case. While this is a basic solution, it can be an effective way to get rid of minor and random bugs in games. If you haven't tried it yet, now is the perfect time to close the game.
Sometimes, games may fail to launch if there's already a previous instance or service of the game that's running in the system. To ensure that you totally close the game, open the Task Manager (CTRL+SHIFT+ESC) and check if Saints Row The Third is already running. If there's an instance that's currently running under the Processes tab, make sure to highlight it and hit the End Task button at the bottom.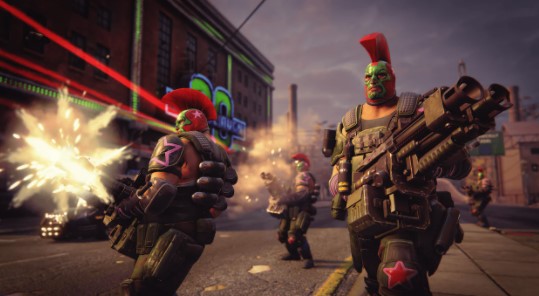 Fix #2: Check the game system requirements.
Ideally, you should check the game system requirements before installing. This is to ensure that you know if your PC can handle the game or not. If you haven't checked the Saints Row The Third system requirements, here are the details:
Operating System: Windows 10
CPU: AMD / Intel CPU, running at 3.4 GHz or higher: AMD FX 6000 series or Intel Core i5-3000 series or newer is recommended.
RAM: 8GB
GPU: AMD/NVIDIA dedicated graphic card, with at least 4GB of dedicated VRAM and with at least DirectX 11 and Shader Model 6.0 support: AMD Radeon 500 series or NVIDIA GeForce GTX 660 or newer.
Keep in mind that if your computer's hardware does not meet the specifications above, you should consider upgrading your PC first before doing any other troubleshooting steps and solutions in this guide.
Fix #3: Check for updates.
If your game has been restarted and your PC does meet the minimum system requirements, the next solution that you must do is to ensure that the software environment of your computer is updated. This means updating the game itself via the Epic Games launcher as well as making sure that the Windows OS is running its latest version.
By default, the Epic Games app is set to automatically scan for updates for your games but in case your Saints Row game is yet to install an update, you can manually check by clicking on the three dots below the game icon and toggling the Auto-update button.
For your Windows OS, you can also manually check for any new updates from Microsoft by going to Windows Settings > Update and Security > Windows Update > Check for updates.
Fix #4: Install the latest GPU drivers.
Another important thing that you must do is to check if your PC is running the latest version of graphics drivers. Outdated or corrupted drivers can lead to all sorts of problems such as performance issues, crashes, random disconnections, etc.
You can either manually check for your graphics driver updates via the Device Manager or use a special software (such as the NVIDIA GeForce Experience) of your hardware to do the driver updates for you.
If you want to know how to properly update your drivers, we recommend checking these links depending on the hardware you have:
Fix #5: Disable other applications.
If Saints Row The Third still won't launch on Epic Games at this point, it's likely caused by another application. Try to close all the other apps running together with the game before launching the game again.
If you're using an antivirus or any security software, it may be misidentifying the game as a threat and blocking it from launching. In this case, try to disable your security software temporarily before opening Saints Row The Third again. If the game launches fine, then you'll need to tweak your security software to allow Saints Row The Third to run.
Fix #6: Run Saints Row The Third as Administrator.
Another advanced troubleshooting step that you can do in this situation is to let the game run as administrator. This can work if you set the Epic Games launchers to run as administrator but the games are not. Here's how:
Press the Windows key and type in "saints row"
Right click on the game and select Run as administrator.
Fix #7: Troubleshoot the Epic Games launcher.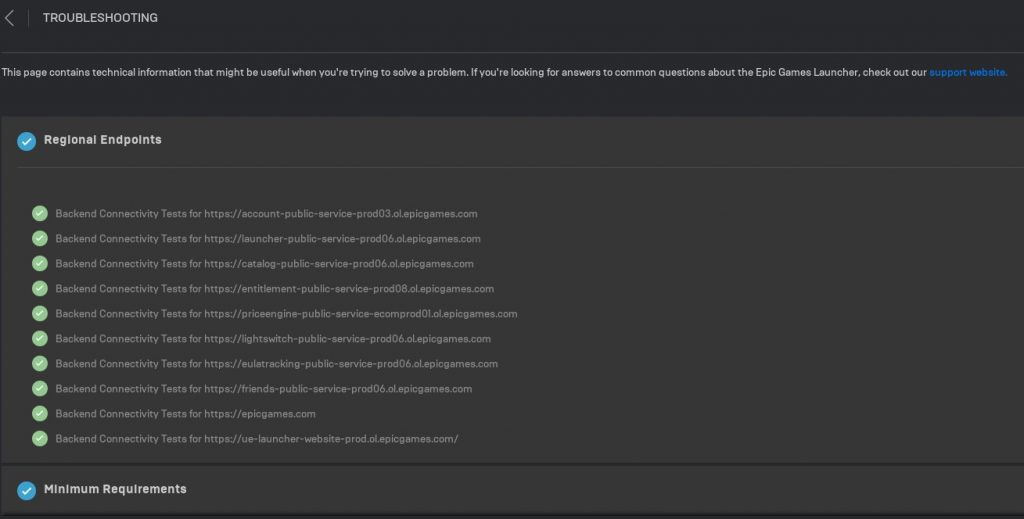 Finally, you want to ensure that you troubleshoot the launcher itself by using the automated troubleshooter. Here's what you need to do:
Close the game (if you're running it)
Open the Epic Games launcher.
Click on Settings.
Scroll down and click on Troubleshoot.
OTHER INTERESTING ARTICLES:
Visit our TheDroidGuy Youtube Channel for more troubleshooting videos and tutorials.