With the release of the Xbox Series X, many newcomers to Xbox ecosystem are wondering if there's a way for them to change their gamertag. In this guide, we'll show you how to change your gamertag whether you're playing on the Xbox One or the new Xbox Series X.
Why change your Xbox gamertag?
There are generally three reasons why Xbox players would want to change their gamertag.
You don't want the system generated gamertag.
If you are new to Xbox gaming, you'll realize that Microsoft will automatically give you a new gamertag upon sign up. For many people, this is okay but others may not want their assigned tag.
Want to change to a new one.
If you've been using your gamertag for a while and want to have a new one, you can do that. Keep in mind that only the first change of gamertag is free. If you already changed the original gamertag given to you by Microsoft before, the next change that you're going to do will cost you something.
The exact cost of changing your Xbox Series X gamertag depends on your country or region. You can check your Microsoft account later on to know what the amount is.
Microsoft changed your gamertag all of a sudden.
If you noticed that your gamertag has been changed all of a sudden, it's likely due to Microsoft system doing it for you. There can be two reasons for that. One is that the gamertag that you were using was flagged by Microsoft as offensive or violates the Xbox Terms of Use or Code of Conduct.
The other possible reason is that someone reported your gamertag. Xbox players can report players or gamertags.
Bear in mind that some people may report your gamertag as offensive even though it's quite normal in your region or country.
If you think that your gamertag was unfairly reported and did not violate any rules, consider contacting the Xbox support team.
How to change Xbox Series X gamertag?
If you have a new Xbox One or Xbox Series X and want to change your gamertag, there are two ways to do that.
Method 1: Change gamertag via Microsoft website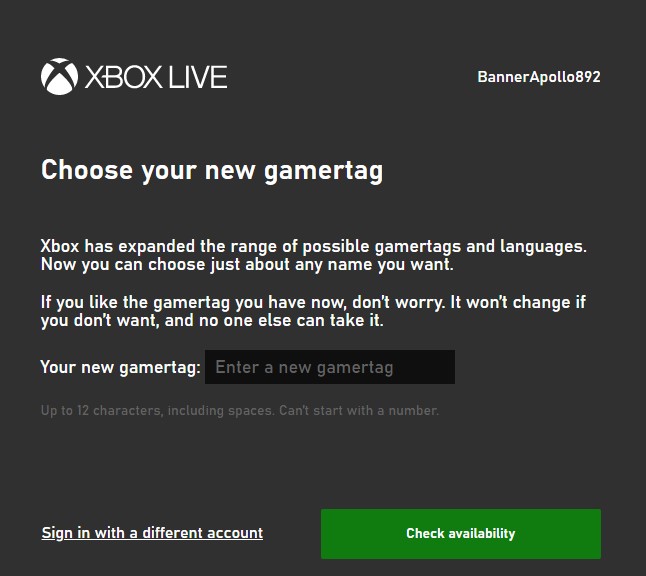 On your computer, open a web browser and go to Microsoft website.
Enter your Microsoft account email address and password. This should be the account associated with your gamertag.
Sign in to your account.
Enter your own gamertag or select one of the suggested ones. If you want your own custom gamertag, type in the one you want in the box provided and click on Check availability. If you want to use one of the gamertags that Xbox provides, but you don't like any of the suggestions, select Refresh to see additional gamertag suggestions.
Once you find an available gamertag, select Claim it.
Method 2: Change gamertag on your Xbox Series X or Xbox One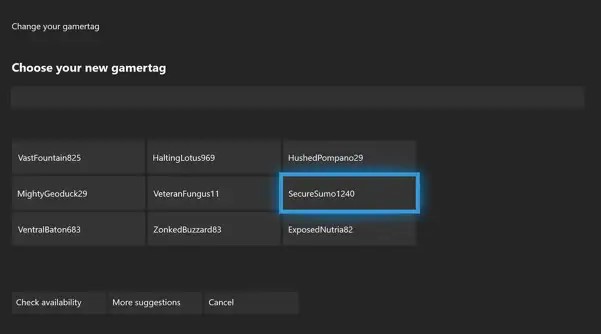 On your controller, press the Xbox button to open the guide.
Select Profile & system, and then select your gamertag.
Go to My profile.
Select Customize profile and then select your gamertag.
Under Choose your new gamertag, create your own gamertag or select one of the suggested ones. You can either create a custom gamertag that you like by pressing the A button, or you can use the suggested ones by Xbox. If you want the current suggested gamertag, select More suggestions.
Confirm that you want to change your gamertag.
NOTE: Once you've confirmed the changes to your gamertag, there's nothing else that you need to do further. The change will be displayed all across Xbox ecosystem so there's no need for you to notify your friends about your new gamertag.
Other interesting articles:
Visit our TheDroidGuy Youtube Channel for more troubleshooting videos and tutorials.