If you play latest Watch Dogs game on PC, you may have realized that it can take a long time for it to save. Well, not only that, a number of Watch Dogs Legion PC gamers have been reporting to us that they are now unable to continue with their game, or have lost precious hours of gameplay because of corrupted save data problems.
In this troubleshooting guide, we'll discuss in passing some of the known reasons for this problem as well as the things that you can do to suffer the same fate, or to avoid repeating your previous mistake in this game.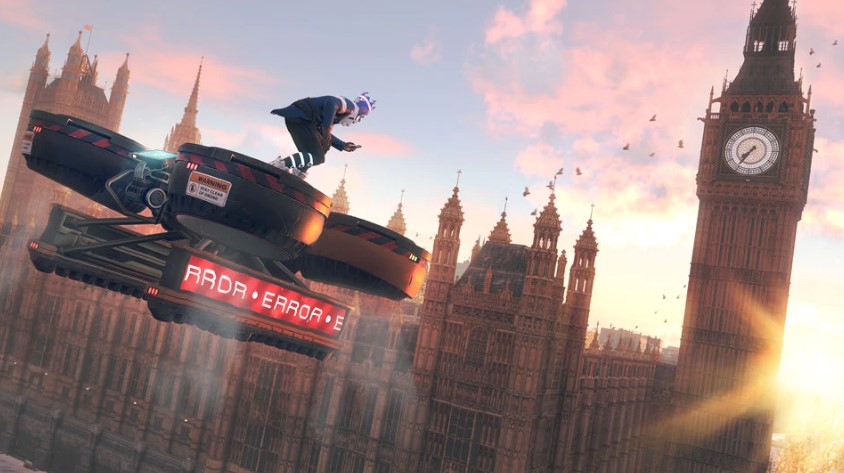 Reasons why Watch Dogs Legion game save files are corrupted?
There are three possible reasons that we've identified that might be the cause of a particular case. There's no official word from Ubisoft about this issue so there's no definitive conclusion whether or not all three of these factors occur together or separately. However, we would like to think that the main reason is mostly bad game coding.
Game coding error.
If we are to judge the situation, the game's saving feature is problematic. Not only does it take an unusually long time to finish saving after closing your session, but it's also limited (only one slot). Now, it's apparent that the game (at least the PC version) can also fail to save properly and this bug seems to be affecting a lot of people.
Whether this is bad game decision in terms of design, or a technical glitch is behind it, there's no clear answer yet. At the time of this writing, Ubisoft is planning to roll out a patch (on November 9) to hopefully change the game for the better so let's see what happens then.
Damaged saved games.
Because Watch Dogs Legion can take a long time to save the game, many people may think that the game have become unresponsive or frozen and may decide to force close it. This is a big no-no and can be the main reason why others may find their saved game file corrupted afterwards.
Unknown software issues.
For a few others, the main reason why their game files become corrupted are not exactly caused by a bug in the game or by improperly saving the game. Rather, it's due to something deeper within the system such as third party programs, malware, or bad or corrupted Operating System.
How to fix Watch Dogs Legion corrupted save data issue?
If you are dealing with a possible corrupted save file issue on Watch Dogs Legion, below are some of the things that you can do.
NOTE: Keep in mind that once the save file has already been corrupted, that's permanent and there's nothing else that you can try to undo what happened.
Update the game.
If you seem to be having trouble loading your last game checkpoint or save point, be sure to check if the game has been updated to the latest version. By default, Watch Dogs Legion should automatically seek out updates as long as your PC is connected to the internet so all you have to do is to confirm the update notification.
Turn off cloud save feature.
In order to allow for faster saving time and to potentially avoid corrupting your save data, you can disable Ubisoft Connect's cloud saving feature. This is suggested by one Reddit user but I haven't personally tried it out yet (I don't experience this corrupted save data issue) on Watch Dogs Legion.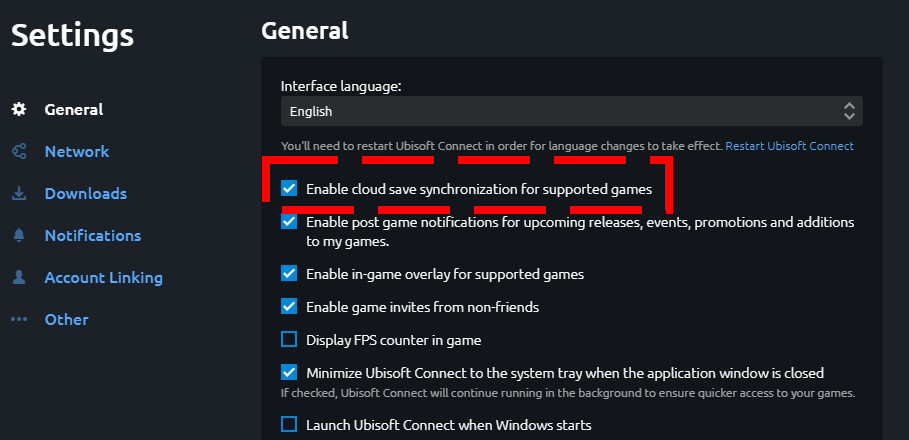 Here's what you need to do:
Open the Uplay app.
Sign in to your account (if you haven't yet).
Click on the Menu icon at the upper left (three horizontal lines).
Click on Settings.
Untick the box next to Enable Cloud Save Synchronization for supported games.
Close and restart the Uplay or Ubisoft Connect application.
Now that the Uplay or Ubisoft Connect client is no longer syncing automatically to the cloud, try playing Watch Dogs Legion again, save the game, and see if the problem occurs.
Avoid interrupting the game while it's trying to save.
For those who don't know it yet, interrupting the game while it's trying to save can be a big headache. Because Watch Dogs Legion only allows one save slot for the entire campaign, you'll literally lose hours of progress if the save data becomes corrupted.
We know that waiting for the game to finish saving for several minutes is not ideal in 2023, this is how Ubisoft designs it so gamers have no choice at this time.
If you are fond of force closing your games by doing ALT+F4, this won't work in Watch Dogs Legion. Again, DO NOT for force close your game and close it normally to avoid the problem we're dealing with here.
Wait for the next patch.
As mentioned above, Ubisoft is now aware that some PC players are having corrupted save data issue so what you can do is to stretch your patience for a few more days until a new round of patch for Watch Dogs Legion arrives.
Hopefully, by then, this issue will go away for good and that Ubisoft will re-design the saving feature to allow for manual saves instead of a poorly designed single save.
Other interesting articles:
Visit our TheDroidGuy Youtube Channel for more troubleshooting videos and tutorials.