The #GalaxyS5 is one of the older devices that we still continue to support at this time, a testament to its popularity and reliability throughout the years since it was released. Every week, we continue to receive hundreds of appeals for help from S5 users around the world so we will continue to publish more S5 posts in the coming months. If you don't find a solution to your own S5 problem in this post, don't forget to watch out for more of the same articles in the coming weeks. You can also try to visit our main Galaxy S5 troubleshooting page.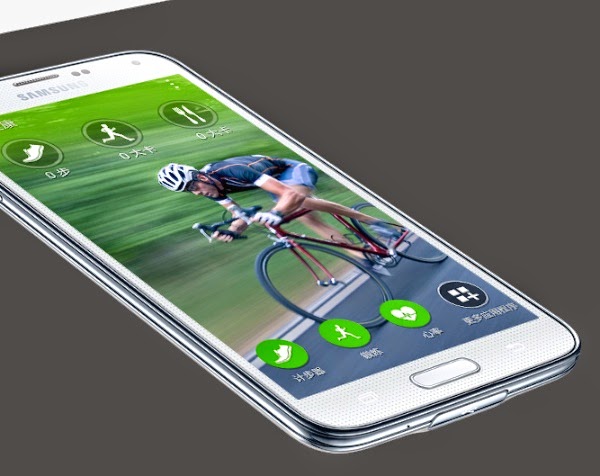 Below are the issues we cover in this post today:
If you are looking for solutions to your own #Android issue, you can contact us by using the link provided at the bottom of this page, or you can install our free app from Google Play Store.
When describing your issue, please be as detailed as possible so we can easily pinpoint a relevant solution. If you can, kindly include the exact error messages you are getting to give us an idea where to start. If you have already tried some troubleshooting steps before emailing us, make sure to mention them so we can skip them in our answers.
---
Problem #1: Galaxy S5 won't send/receive text or pictures
My  Samsung Galaxy S5 suddenly won't allow me to send out or receive a long text & won't let me send or receive pictures.  I followed your direction and it didn't worked. So I went into Application manager and stop every app I wasn't using. which was most of them I cleared data and cache. Then I rebooted. This happened to my first Galaxy 5. When I couldn't fix it I purchased a brand new one one month ago. Every thing worked great. But now I have already developed the same issues. I dared not buy on any newer because of all the problems they have had with them blowing up. please advise. Thank You. —  Agnes
Solution: Hi Agnes. Since you have encountered this issue on at least two phones, the problem might be caused by your own network. There might be some settings that needs to be corrected in your phone. I recommend that you contact your network regarding this concern. But before you this, kindly perform a factory reset for you to ensure and see for yourself that this is not something to do with the apps installed. Create a backup for all the files you wish to save from your phone.
Below are the steps to perform a factory reset:
From the Home Screen, select Apps
Then press Settings
Select "User and  Backup"
Press "Back up and reset"
Press "Factory data reset"
Confirm by selecting "Reset device"
The factory reset will complete in a few minutes. Do not install any apps on your phone and observe your phone for 24 hours. if you can try to send an MMS. If issue is still not resolved after the factory reset, call your network for direct assistance.
Probem #2: Can't unlock Galaxy S5 screen due to unlock pattern and PIN error
I've had a Galaxy S5 for nearly 2 years now. In the last couple months I've had it stop accepting my unlock pattern & then not accept my PIN when I exceed the 5 try limit. I'm 100000000% sure I entered the pattern correctly & 99% sure on the PIN (and 100% sure the 5 options I tried would have included the correct PIN). I'll be able to unlock it via the Remote Tools on my Google account, but that won't be for another couple hours, until then I may as well have a flip phone that can't make outgoing calls :\ The problem is intermittent. It just happened and last happened before that about 2 or 3 months ago. I don't really have any other issues with it and if I can fix whatever keeps causing the issue, that would be great as I'd like to keep it longer. As to what was going on when I encountered the issue. I was listening to a podcast with Podcast Addict, Lookout (free version) was running. I had played some Tinker Island quickly while waiting for some tasks to finish running on my work computer and then let my phone lock via timeout. The podcast was still running, but when I tried to unlock a couple minutes after the phone auto-locked the pattern was not accepted. When I tried my PIN that was also rejected. I'm fuzzy on the prior instances context, but I don't believe there were any common applications I had run recently before that one with the exception of Lookout obviously still running in background. I believe I'm on Marshmallow, but as I can't unlock I'm not 100% certain, so I defaulted to Lollipop which I definitely have. Thanks for your help! — Jason
Solution: Hi Jason. There are a lot of possible reasons why you have encountered this problem. One of these reasons could be caused by a third party application that is not compatible with your phone. For us to identify if this issue is caused by an app or operating system, you need to set your phone in Safe mode. This feature temporarily disables third party apps from running and use to determine if the application installed is causing this issue. Safe mode also reduces operating system functionality that will allow troubleshooting to resolve the issue.
Follow the steps below to set your phone in safe mode:
Turn off the device.
Press and hold the Power button.
Release the Power button once the Samsung logo appears on the screen.
Immediately press and hold the Volume down button.
The lock screen will displays on the screen, the Safe mode will appear.
Observe your phone for 24 hours while safe mode is on.
If issue remains, the next step is to clear the cache partition in your phone. Cache partition is a system that stores temporary files, logs and remembered bits from different applications on your device. It also stores old files and will remained even if an update on your phone has been done. If cache partition will not be cleared, your device will still use old files that are stored even if it's not compatible with the current update on your phone. This will result to a corrupted app, or other problems may occur.
Clearing the cache will not remove your apps, data or configuration. Steps to clear cache partition are follows:
Turn off the device.
Press and hold the Volume Up and Volume Down, the Power and Home buttons simultaneously.
Release the keys when the Android System Recovery screen appears.
Scroll down by using the Volume Up/Volume Down and select Wipe Cache Partition.
Press the Power button to confirm your selection.
A notification will appear at the bottom of the screen and after about 20 seconds it will likely show Done
Then reboot the device and check if problem is fixed.
After doing these steps and problem is still not resolved, a factory reset is required. Steps are provided above on how to perform a factory reset for you to be guided.
Problem #3: Galaxy S5 won't charge and power sharing app notice keeps popping up
Hello, I started having issues with charging my phone over the past couple days. When at home, I use the original charger that came with the phone. Some days I need to wiggle it around a little bit but once it's charging it works well. Last night, I plugged it in as normal and this morning when I woke up my phone was completely dead. It was at around 75% last night so even if it hadn't been charging it shouldn't have died. This morning I got it up to about 60% but had to go to work. I plugged it into the car, which I've never had a problem with and it won't charge. When I first plugged it into the car there was a pop up telling me I need an app to use power sharing. I did a soft reset and that did nothing. Do you have any idea what might be wrong with it? — Victoria
Solution: Hi Victoria. The Power Sharing app is a third-party application that was developed by Samsung which makes your phone as a power bank using a special cable. The pop up message you have encountered may appear regardless if the app has been installed or not. There are instances that a malware or bugs will corrupt an application and will affect your battery life. If you have installed this app before, you need to uninstall this app from your device to prevent this message from showing up.
From the Home screen, touch the Menu key.
Select Settings.
Select More tab.
Tap the Application manager.
Swipe left or right to the All tab.
Scroll to and select Power Sharing.
Tap Uninstall.
If the Power Sharing app wasn't installed and the notification still appears, you need to clear the cache partition of your device.
Set your phone in safe mode if still unresolved. This will prevent some apps from running and allows you to isolate apps that lead to this error. The battery can charge normally again if the app is the culprit. Uninstall suspected third party apps one at a time and observe if issue is fix.
If these doesn't work, then a factory reset must be performed in your device. This will remove everything including all the junk files saved and will go back to its default settings. This may fix your battery problems. Instructions are provided above on how to wipe the cache partition, set the device in safe mode or reset your phone to its original settings.
If all steps provided fails, we suggest that you contact your carrier. If you are still under warranty, get a replacement of  your battery. The good thing about Samsung Galaxy S5 is that it has a removable battery, so if you have a faulty battery, you can replace it without buying a new phone.
Problem #4: Galaxy S5 camera not working
The camera is not working and is saying device full when there is 4 GB left.I have an SD card and it has only used 765 MB and but cannot set up. Also the bottom half ONLY of the phone screen (when not in use or being touched help or carried) will start to flash 5 or 6 times then everything goes black. I called the T Mobile service and they helped me clear the cache. and since then I can't take pictures. I have also removed several hundred texts to make things move smoother and faster. But really concerned about the screen lighting up then going black. I try to turn my phone off now, once a day so it has the ability to reset. Any suggestions? — Maria
Solution: Hi Maria. There are a lot of factors that could affect the functionality of the camera on your phone. This error could be caused by a camera app, a corrupted firmware or the SD card. Some Samsung users who encountered camera issues with their phones were able to fix the problem by just removing the SD card alone. If unresolved, you need to clear the cache and data from the app. The data and cache temporarily stored from the app can cause some features on your phone to malfunction.
Follow the steps to clear app cache:
From the Home screen, open the Apps icon.
Navigate to Settings app.
Select the Applications section.
Tap the Application manager.
Tap the appropriate app.
Select Storage.
Tap Clear cache.
Below are the steps to clear the data from the app:
From the Home screen, open the Apps icon.
Go to Settings.
Select Storage.
Tap  Cached data.
Press Delete to confirm.
Once you have done all the steps provided and the problem still exists, the resolution given to Jason above is also applicable. You may have encountered different issues with your devices but this can be fixed by the same troubleshooting steps. If the camera is still not working, have your phone repaired.
Problem #5: Galaxy  S5 software update error
Hi there, i recently attempted to update my software on my Samsung galaxy s5, i went to settings, about device, software updates and then i had last checked on the 19th of September, also, there was only a 'check for updates' button, which i then pressed. After about 4 seconds, it stopped and then a small white box appeared at the bottom of the screen saying, "Failed to communicate with server, please try again later" so far I've, restarted the phone, downloaded Samsung smart switch but it says that i have the latest software. But i have android version 5.0. I would appreciate any help with this, thanks. — Kit
Solution: Hi Kit. There are two possible reasons why the update is not working in your device. The first scenario why you have this error is when you have an unlocked mobile phone. This means that the sim used is different from the network who originally provided your device. If this is your situation, your device will only work for any update available if your using the sim card provided by the same network. This is done by mobile networks to discourage their customers from moving to other networks. If the sim card and phone you are using is provided from the same network, the reason could be caused by a software update that is not offered by your network anymore. In this case, you need to wait for another update that will be offered from your carrier.
If the above scenarios are not applicable in your situation, I recommend that you wipe the cached partition in your phone. This is necessary because the temporary files that were stored in your device might have been corrupted which prevents from doing the update. A factory reset is the next best thing to do if clearing the cached partition didn't fixed the problem. Ensure to create a backup for all files that you want to save before restoring your device to its default settings.
Another workaround that you can try is to manually install stock ROM. If you don't know how to do this, kindly search in google the steps for you to be guided.
Problem #6: Galaxy S5 fails to update software
hey guys, I hope you can help.I read over your section on updating the galaxy s5, but i still cant do it. My device status says its custom(however i never rooted the device) So it doesnt let me update from the device. Also then i connect to smartswitch, no update shows up. This has been driving me insane for a month now. Do you guys have any idea what I could do to solve this issue? Im stuck on 4.4.2. I really NEED to update ASAP Thanks in advance. — Tannus
Solution: Hi Tannus. The problem you have raised is similar to what Kit has encountered. Kindly refer to above solution provided for this.
---
Engage with us
If you are one of the users who encounters a problem with your device, let us know. We offer solutions for Android-related problems for free so if you have an issue with your Android device, simply fill in the short questionnaire in this link and we will try to publish our answers in the next posts. We cannot guarantee a quick response so if your issue is time sensitive, please find another way to resolve your problem. 
If you find this post helpful, please help us by spreading the word to your friends. TheDroidGuy has social network presence as well so you may want to interact with our community in our Facebook and Google+ pages.