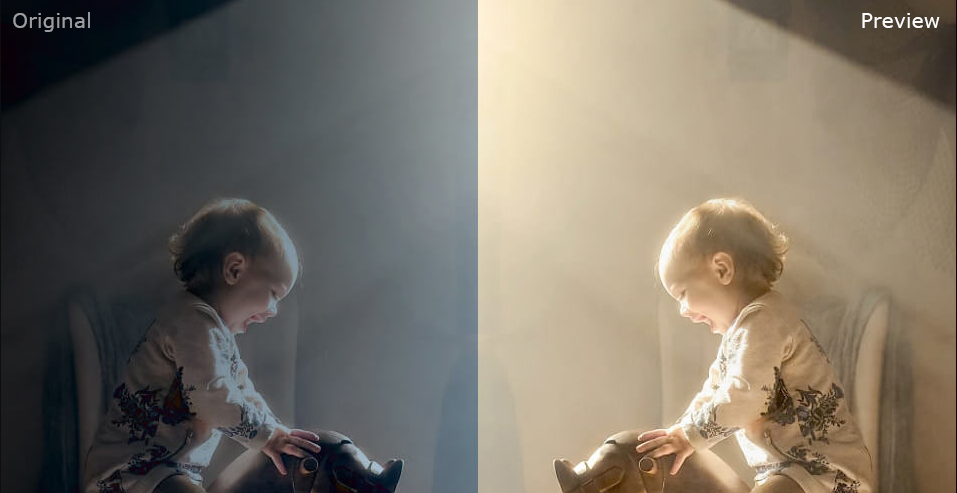 Just a few years ago it was almost unheard of that your average device would be able to film in 4K resolution. 4K was widely available, but the hardware and technology could set you back quite a bit of dough.
Now, that technology has gotten so much cheaper. For example, 4K TVs can be bought for just a couple hundred dollars, where they once sat in the thousands. And now, all of our phones are filming 4K video. Amazing, right?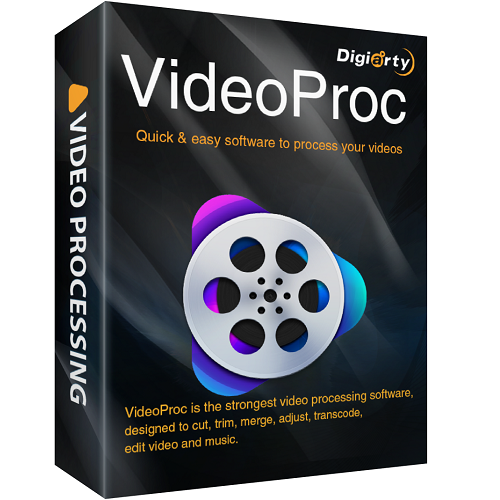 Editor's Choice
If you're looking for a quality 4k Editor, we recommend VideoProc. It's easy to learn and runs extremely fast.
MORE INFORMATION
But now that you're now filming in 4K, if you plan on crafting professional video at all, you'll want to make sure that you have a 4K video editor for Windows. A 4K video editor will ensure that you have the tools and resources to process raw 4K data, and give you a bunch of features that allow you to create some stunning video content to share with the world.
With so many options, it can be difficult to figure out the best 4K video editor for Windows. If you follow along below, we'll show you the best options available to you right now.
VideoProc
If you're new to video editing, you'll want to take VideoProc for a spin. There are other, more popular tools out there — like Adobe Premiere Pro, Final Cut Pro, and Sony Vegas — however, VideoProc is designed for the beginner, the layman. Those tools can take days to learn, and months to master, but VideoProc lets you start using basic editing features in a breeze.
With VideoProc, you'll be able to start using basic editing features like cut, crop, rotate, adjust, and more without days, weeks, or months of editing experience. There are other things that you can do as well, such as built-in support for adding watermarks, effects, subtitles, fix lens distortion, and more.
VideoProc does more than your average, basic video editor, too. It puts a special focus on 4K videos, allowing you to edit them at different frame rates, and from different modes of recording – like from the GoPro, DJI drones, the iPhone, and even your professional DSLR cameras.
One of the major advantages to VideoProc is its Level-3 Hardware Acceleration. Normally, depending on your processing power, videos can take hours to render or complete, but is actually 5x faster than other tools with this enabled.
We recommend giving VideoProc a try — especially since you can use it for free; there's no risk in that way. And, if you like it, you can upgrade to an actual license, which unlocks more features. Compared to other 4K video editors in the market, VideoProc is value for money. Check the prices for best 4K video editors.
Download it now: VideoProc (Limited-time giveaway)
<iframe width="725″ height="720″ src="https://www.youtube.com/embed/MmEz5KIdXBM" frameborder="0″ allow="accelerometer; autoplay; encrypted-media; gyroscope; picture-in-picture" allowfullscreen></iframe>
Adobe Premiere Pro
Adobe Premiere Pro is well known in the video editing space for its prowess in editing all types of video. It's used by most professionals to create stunning videos, and is even used in the cinematography space for creating TV shows, movies, and plenty of other media content.
Adobe has a massive set of creative tools for you to create visual content for TV, cinema, and the Web. One of the cool things about Adobe Premiere Pro is the storyboarding features — an efficient workflow lets you polish your work without having to leave the timeline, like many tools.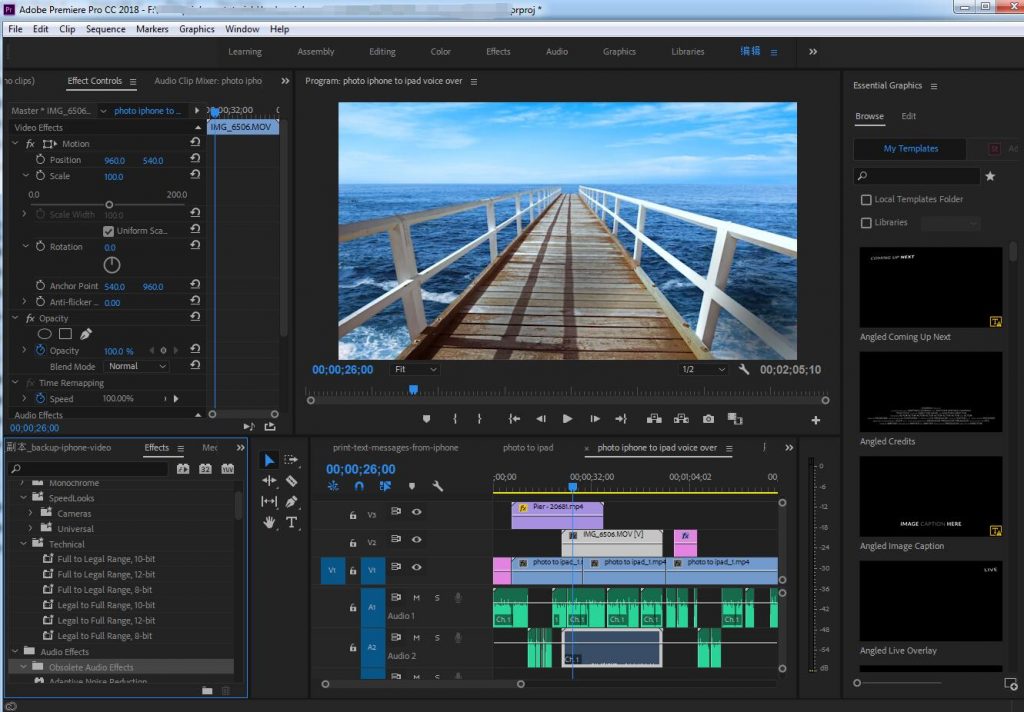 Adobe actually recently updated Premiere Pro with some new tools powered by automation software called Adobe Sensei. This speeds up some of the more time-consuming tasks — tasks that are more of a grind — so that you can stay focused on your work.
The program is better than most for editing video in all sorts of formats. You can edit footage from almost any camera, in any modern format. Forget 4K, you can edit content in 8K, and you can even edit virtual reality formats.
Adobe Premiere Pro makes it so easy to work with your media, thanks to native file support, simple proxy workflows, and more. You can easily create content that's optimized for any screen, for as small as your smartphone, or for something as large as the projector screen you'll see in the theater.
You have more than your standard video editing tools — there are tools for color adjustments, audio, graphics and more. And if you need more than that, Premiere Pro connects seamlessly with Adobe's other services, including After Effects, Adobe Audition, and Adobe Stock, to help you create the best video ever.
In fact, you can use many of the functions of After Effects and Adobe Stock, all without leaving Adobe Premiere Pro. It's one workspace, for everything.
Adobe Premiere Pro might be a little overkill for the the layman trying to create some decent video to show their friends. VideoProc is definitely more up your alley for those means, but Adobe Premiere Pro obviously takes the cake when it comes to commercial use, like at film and movie studios, or high-production settings.
And then there's the major con — Adobe is insanely expensive. You can give it a try on a 14-day trial, but after that, you're going to have to pay out for a license.
Download it now: Adobe
Final Cut Pro
Final Cut Pro is another one that's regularly used for editing video for TV, film, and the Web. It's exclusively available on Mac, and there have been some excellent creations made with the tool — popular movies like The Girl With The Dragon Tattoo, 300, and X-Men Origins: Wolverine were are all made with it.
The software is excellent for editing video, though it's worth noting that you really need some high-end hardware for doing any intense processing. A new MacBook Pro will get you by, but you'll usually want to opt for the faster processor, more RAM, and definitely more storage. It's actually best used with a Mac Pro.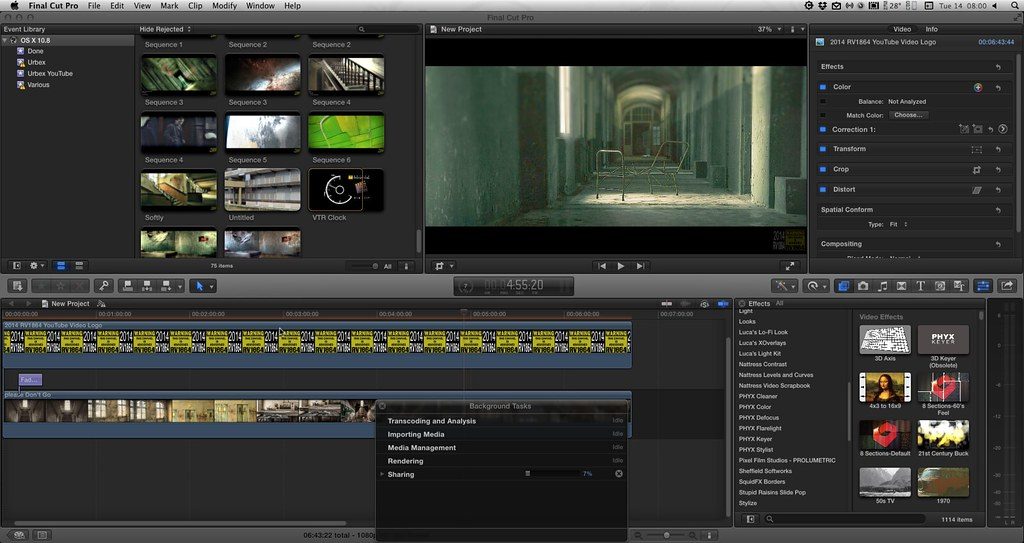 It has plenty of great features in it for editing video — it has a technology called Metal, which is used for accelerating tasks like rendering, compositing, real-time effects playback, and more. Rendering and other tasks take a long time, but that can speed up the process significantly.
Similar to Adobe Premiere Pro, Final Cut Pro has something called the Magnetic Timeline, which helps you keep your storyboarding organized, as well as the ability to try out different story ideas and film positioning with problems.
The features that Final Cut Pro sport are endless, and we could hardly cover everything here. That's part of the reason why Apple allows you to take Final Cut Pro for a spin before spending the few hundred dollars on a license.
So while Final Cut Pro isn't available for Windows, it is one of the top tier programs to consider, especially if you're still trying to decide whether to purchase a Mac or Windows machine. You can always consider dual-booting the operating systems, no matter what OS you're on.
Download it now: Final Cut Pro
Sony Vegas
Sony Vegas is the other 4K video editor for Windows worth considering. Sony is one of the premiere creative brands, and they've been able to prove that in their VEGAS video editing software for over twenty years now.
One of the cool things about Sony Vegas is just how many different packages they have, in order to offer their professional service to all ranges of the market. Now, you have varying levels of Vegas Pro for the consumer, as well as for video professionals starting out, or for video professionals running a successful YouTube channel.
VEGAS isn't just video editing software though — they have tons of other tools inside for assisting you in creating professional video content — audio sourcing, audio editing, and even a tool dedicated to all sorts of graphic design for your video.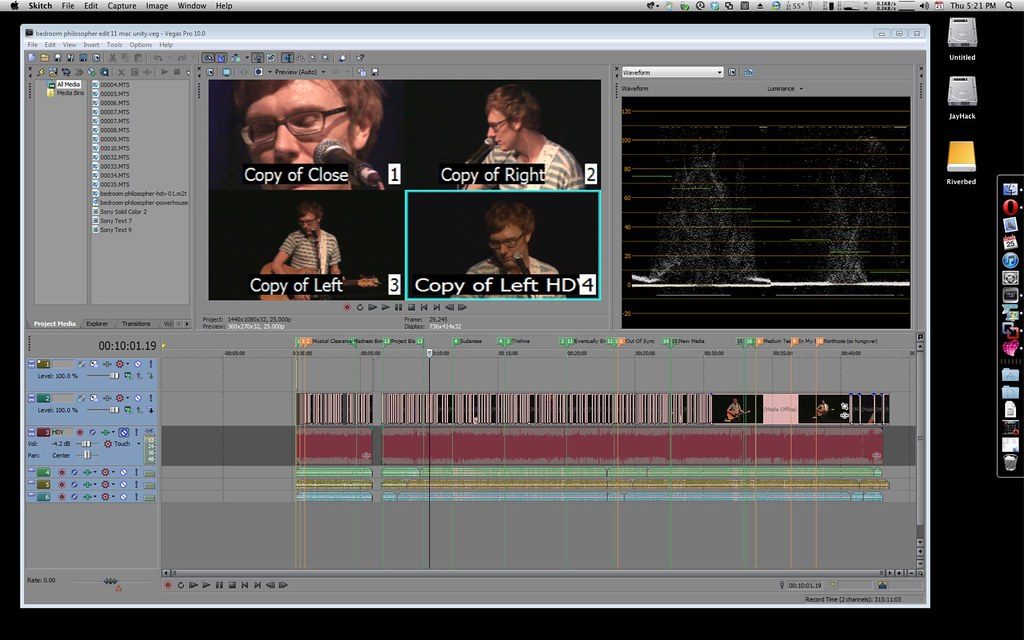 Then, you can use the Vegas Movie Studio programs for editing TV shows and film. They also have specific programs for editing modern formats like virtual reality.
Sony Vegas is out of touch for the layman, though. First, you're going to be spending a minimum of $249 to buy yourself into the program, and that's the base license with limited features. For the professional editor looking to break into production, Vegas is a great option, but for everyone else, VideoProc might make a little more sense.
Download it now: Sony Vegas
Verdict
As you can see, there are a ton of great video editors for Windows out there. Choosing one all depends on your needs, but if you're looking to craft professional, production-ready video, Adobe Premiere, Final Cut Pro, or Sony Vegas will be right up your alley.
For anyone else, you'll want to check out VideoProc (you can grab VideoProc for free here, with the full features). The creators offer a free version of the program, so there's no risk in giving it a try. If you like how easy it is to use, you can always upgrade to a more advanced license, which offers you more features. VideoProc is always offering discounts on the software as well, which makes it super affordable.
Do you have a favorite 4K video editor for Windows? Let us know in the comments section below, and you might just see it land on our list in the future.