Twitch has taken the game streaming world by storm, becoming many folks' preferred medium for watching their favorite video game stars. However, if you're out and travelling abroad, there are some countries that just won't allow access to Twitch on their networks. That's where the beauty of a VPN comes in — get to your destination, connect up to the hotel Wi-Fi network, and then connect up to your favorite VPN. Once connected, you'll be able to watch endless amounts of Twitch content while abroad.
* If you buy through links on our site, we may earn an affiliate commission. For more details, please visit our Privacy policy page.
There are a ton of different VPNs to choose from, and finding a good one is almost a needle in a haystack. Check out our list of our five top-rated VPNs, and we'll help you find something that can stream your Twitch content without any slowdowns.

ExpressVPN
ExpressVPN is another great way to access your Twitch content. They have 1,000 servers, spread out across 94 countries. The best thing about ExpressVPN is that their servers are optimized for speed, so upon connection to the VPN, you shouldn't experience any connection slowdowns. In fact, you might even see a speed increase. Still, with this VPN, you should be able to watch Netflix, Hulu, Twitch, and other content without a hitch. You'll also stay super secure with the VPN's 256-bit AES encryption paired with its SHA256 authentication. Check the VPN out for yourself below.
Get it now: Here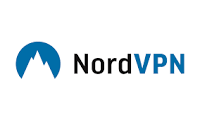 NordVPN
First up on our list, we have NordVPN. NordVPN is the ultra-fast VPN that will keep your secure and anonymous on the Internet. Connect up to NordVPN, and you can say goodbye to hacker and nosy advertisers trying to mine your data. NordVPN, like many VPNs, will allow you to access geo-blocked content and services — like Twitch — but they make things a little smoother by keeping your Internet traffic high-speed, whereas many VPNs will actually bring your connection down to a crawl.
NordVPN also has over 4,000 servers available across 62 countries, so you'll almost always have a decent connection to the VPN, as you'll — in most cases — always be decently close to a server.
Get it now: Here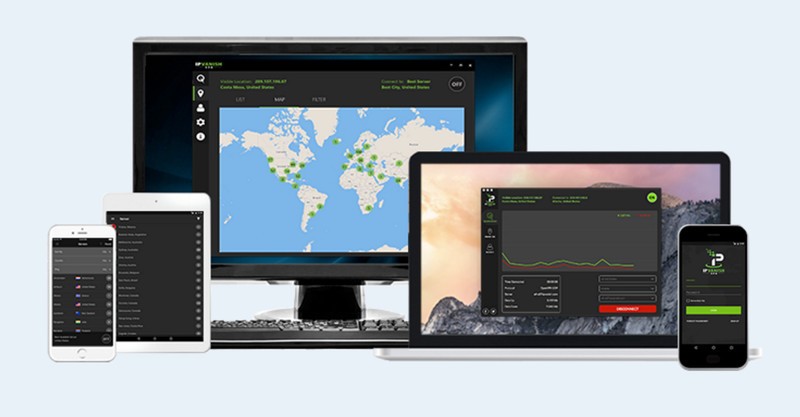 IPVanish
IPVanish is a popular VPN among torrent goers, but it's useful for accessing and playing streaming content as well. They have over 1,000 servers distributed among 60 countries, so you should always be able to establish a decent connection to a server no matter where you are. The only unfortunate thing is that IPVanish isn't able to unblock Netflix, but you'll still be able to stream content from Twitch and other services effortlessly. They also have a bit more security than most VPNs — you get the standard 256-bit AES encryption, but that's paired with SHA512 authentication. There's also an automatic kill switch and DNS leak protection.
Get it now: Here
CyberGhost
Next up, we have CybrGhost, touted as one of the best VPNs available for streaming video content like Netflix and Twitch. They advertise over 1,200 spread out through 57 countries. With CyberGhost, you should be able to get excellent speed for viewing Twitch, Netflix, Amazon Prime Video, Hulu, YouTube TV, and plenty of other video services. Their encryption is military grade as well, giving you 256-bit AES encryption with SHA256 authentication. There's a built-in automatic kill switch in the event that your VPN connection drops, and CyberGhost provides DNS and IPv6 leak protection.
CyberGhost is available on Windows, Mac, iOS, and, of course, Android. If you want to take CyberGhost for a test run first, that's totally fine. Purchase a 1-month subscription, and if you don't like it, CyberGhost has a 30-day money-back guarantee policy.
Download it now: Get it here
VyprVPN
Last, but certainly not least, is VyprVPN. GoldenFrog, the creators of the VPN, advertise the service as the world's most powerful VPN, bringing its users privacy and freedom. They'll keep all your data passed through the VPN encrypted with 256-bit AES, and will allow you to bypass any censored or geo-blocked content, including Twitch. With the VyprVPN, you should be able to stream content like Twitch at high-speeds. Since all your ISP sees when connected VyprVPN is encrypted traffic, they're unable to slow down your connection based on what you're watching or doing on the Internet.
Download it now: Google Play
Verdict
So, what VPN should you pick up for yourself? We recommend running with ExpressVPN — it's one of the best VPNs out there for accessing geo-blocked content and streaming that live content at high speeds. Not only that, but you'll get excellent encryption to keep you and your data secure from prying eyes that would like to harvest that information for resale.
* If you buy through links on our site, we may earn an affiliate commission. For more details, please visit our Privacy policy page.